A third step to IDEAL PARADISE (2015)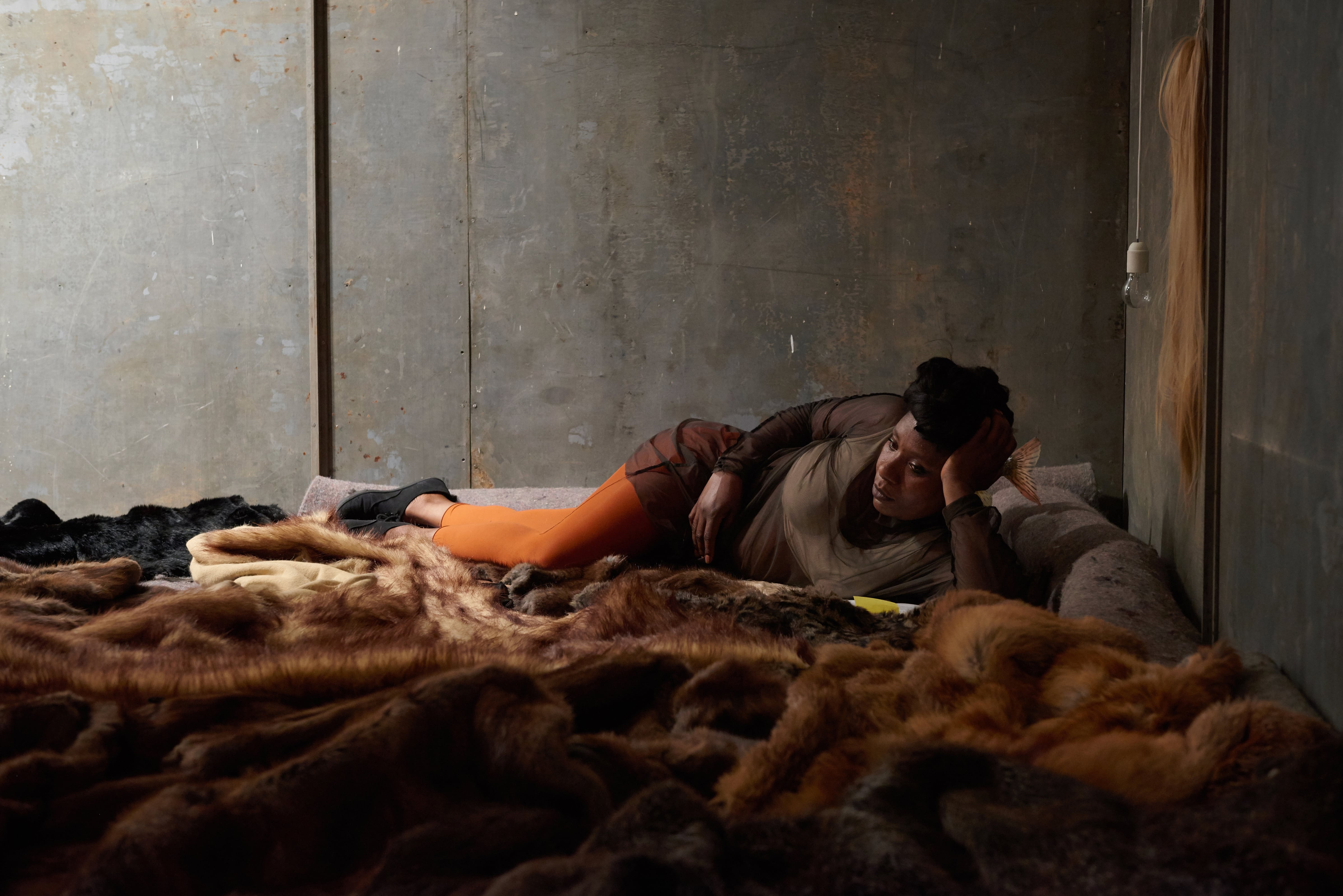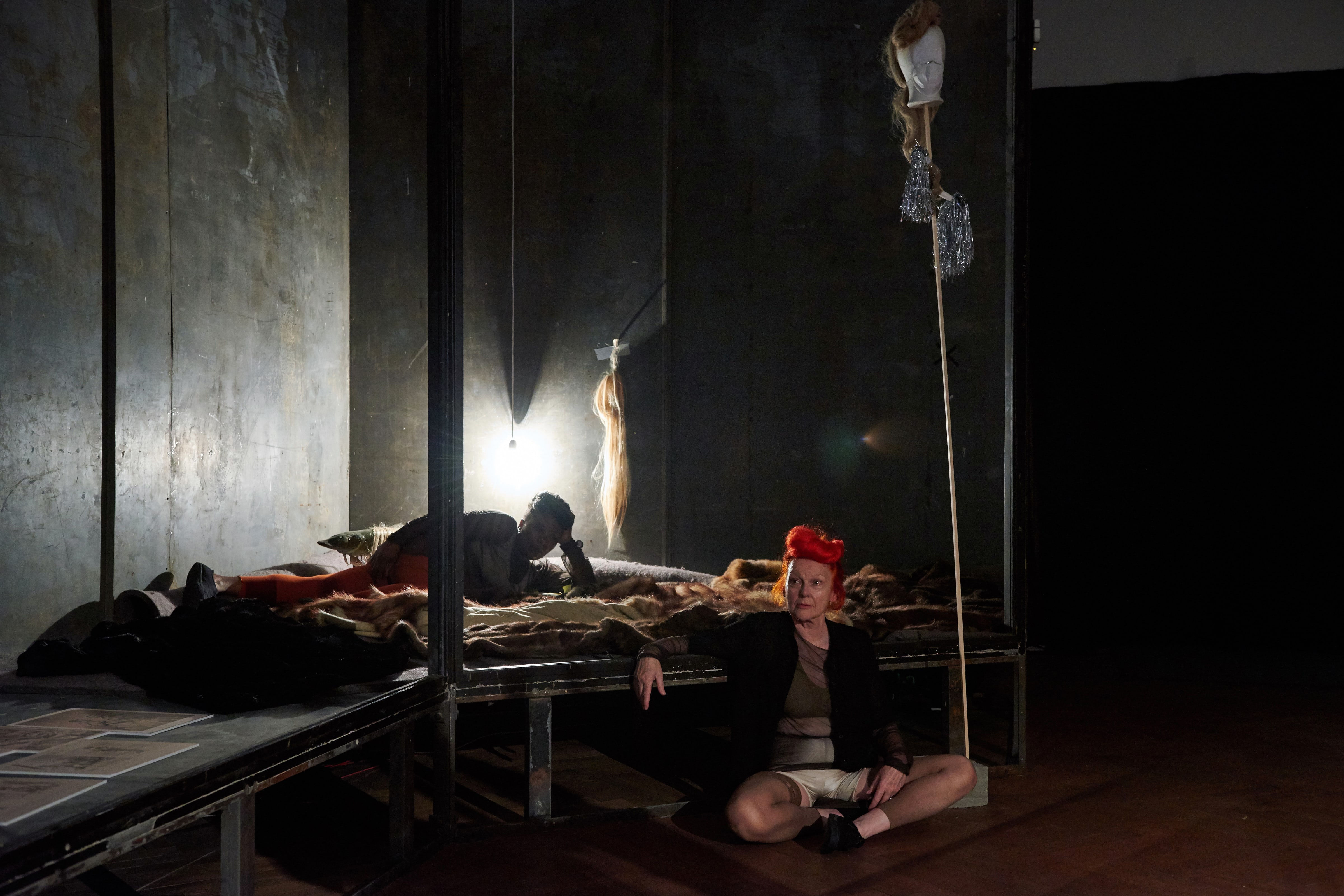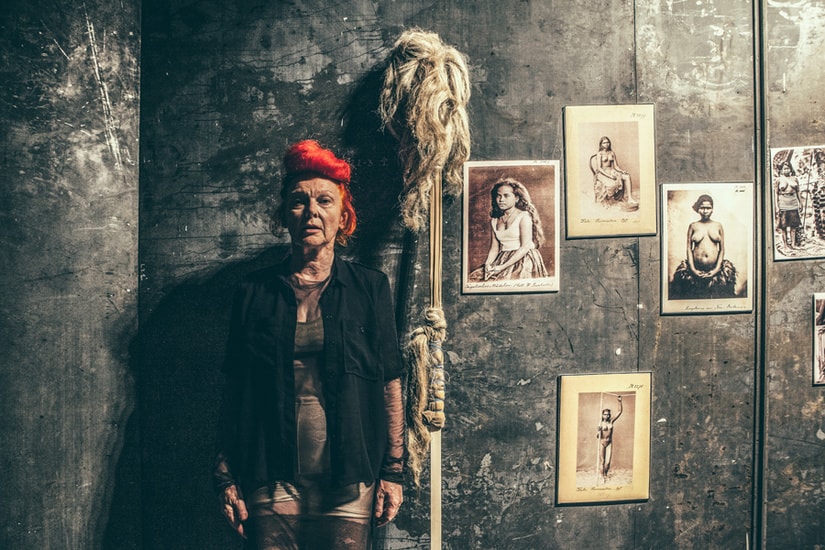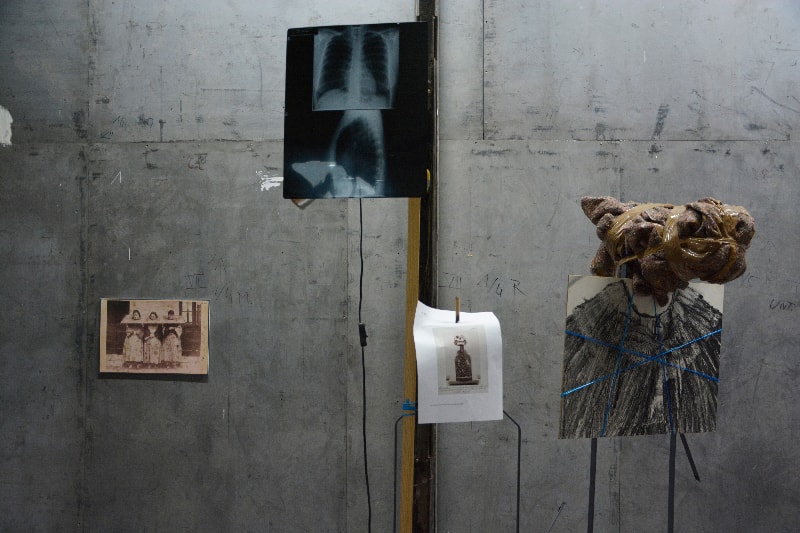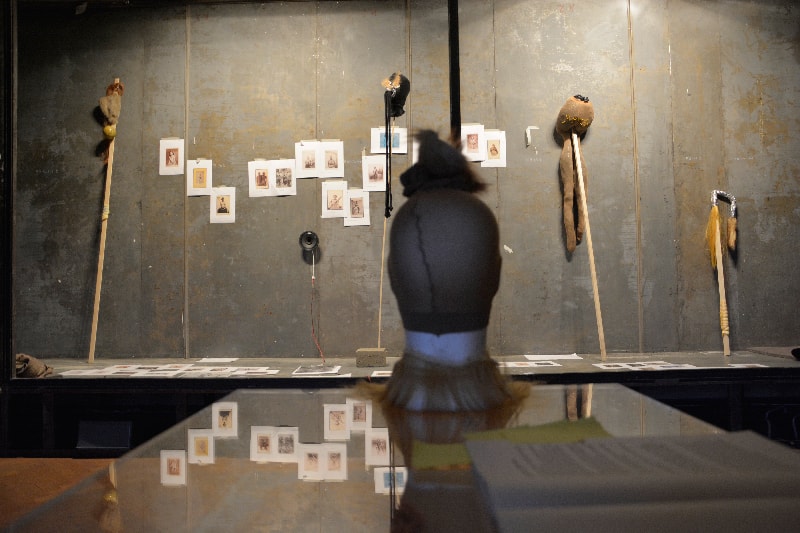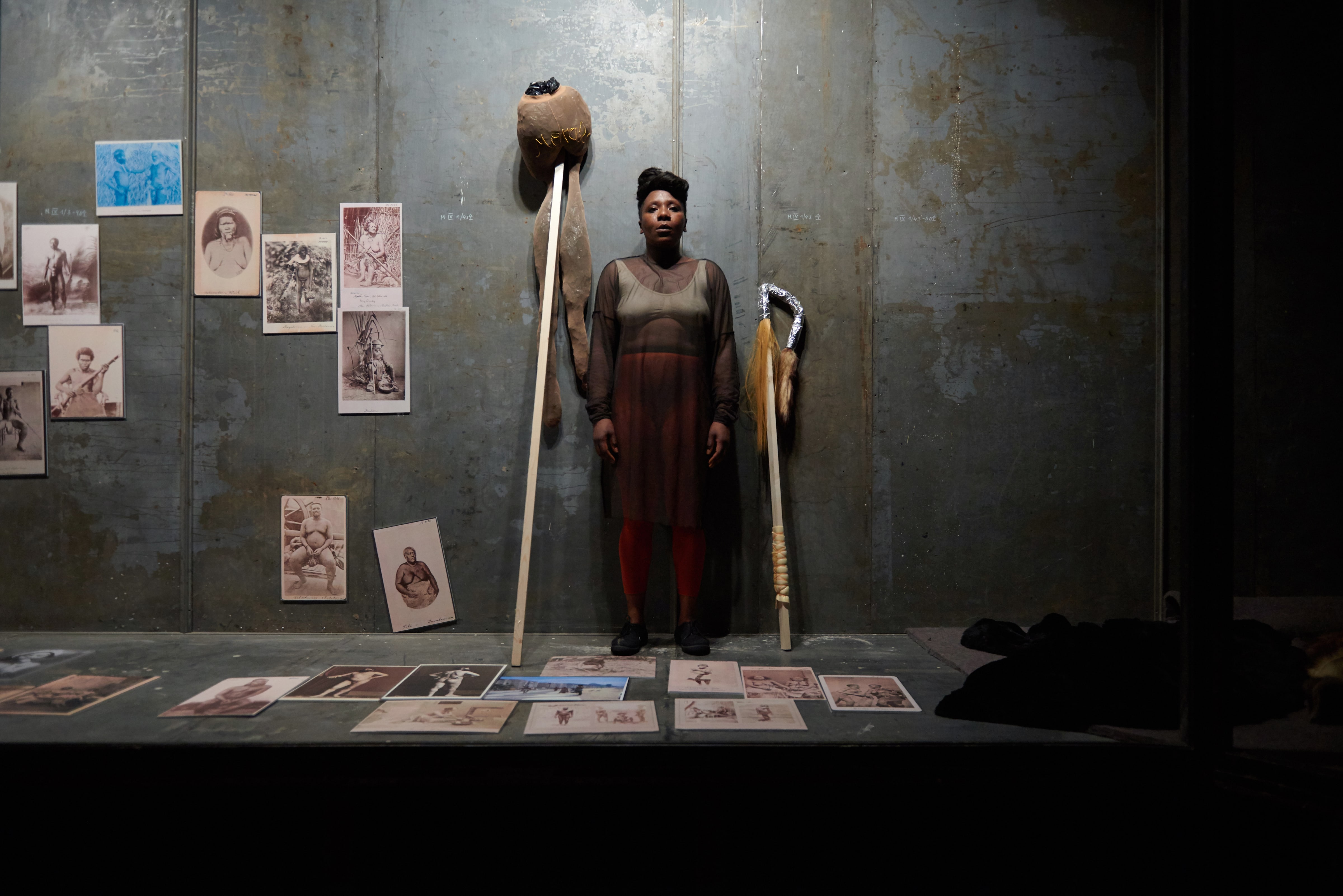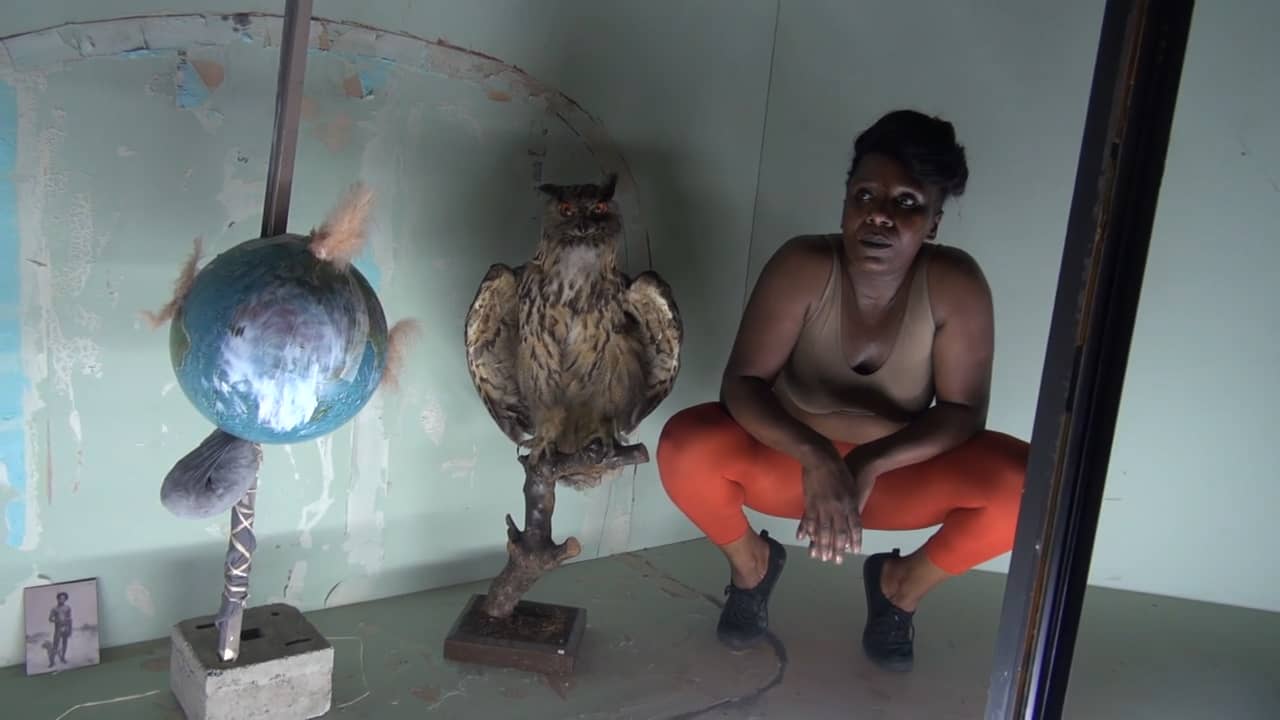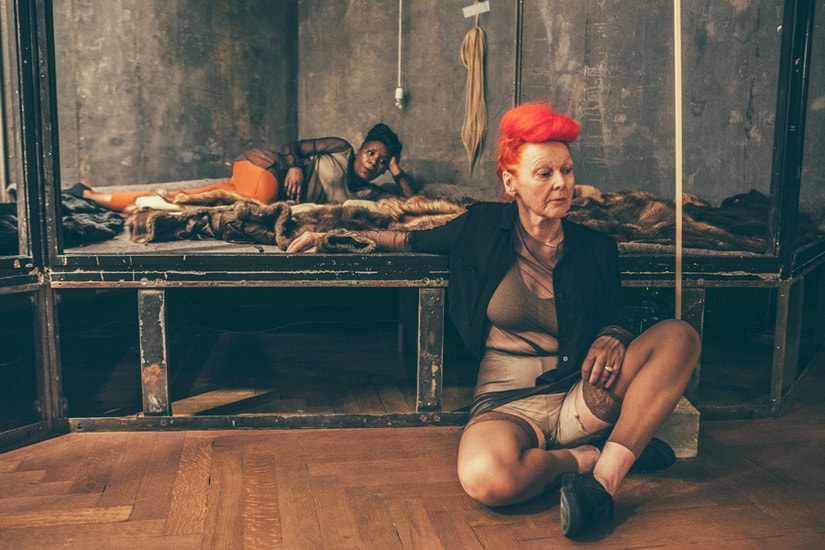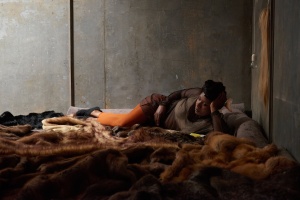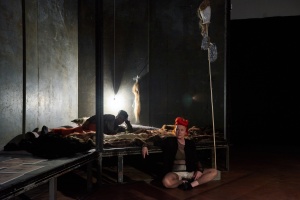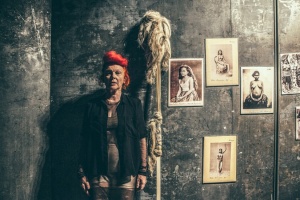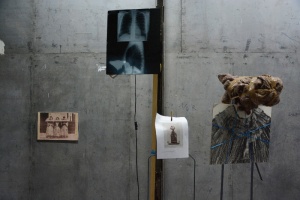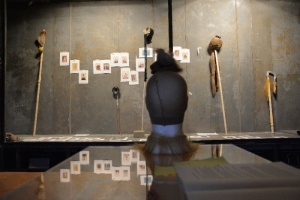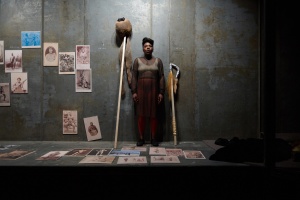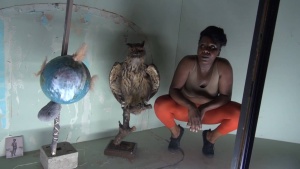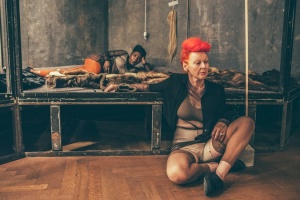 An drei tagen wird die installation a second step to IDEAL PARADISE zur partitur für eine choreografierte performance: a third step to IDEAL PARADISE. jetzt mischen sich performer_innen in die erzählung der sechs von claudia bosse bespielten räume des weltmuseums ein. sie greifen auf die dort eingerichteten objekte und materialien zu und nehmen die erzählstränge der von bosse entwickelten themen auf: kolonialismus, kulturelle projektion, konstruktion von ideologie(n) und ideale gemeinschaften.
die performer_innen verweben ihre aktionen mit den räumlichen anordnungen der installation und konfrontieren ihre körper mit den körperlichkeiten der objekte und ihrem provokanten aufeinandertreffen aus verschiedenen zeiten und regionen der welt. ihre körper werden zeitgenössische zeugen einer bestandsaufnahme und archäologie von aneignungen. sie verwickeln die besucher_innen in situationen, leiten und verführen sie in eine reise durch die verschiedenen räume.
---
DISTRIBUTION :
Performance: Véronique Alain, Michael O'connor, Elisabeth Tambwe, Florian Tröbinger, Ilse urbanek, Elizabeth ward;
Choreografie / Konzept / Installation: Claudia Bosse;
Sound / Licht/ media support: Günther Auer;
Licht / Technische direktion: Marco Tölzer;
Bekleidung: Diego Rojas;
Critical witness: Sigrid Gareis, Kathrin Tiedemann;
Recherche: Sandra Hartinger;
Assistenz: Constantin Schädle;
Produktion / Kommunikation: Anna Etteldorf, Margot Wehinger;
Artistic management:  Silke Bake
---
COPRODUKTION :
Eine produktion von theatercombinat. in koproduktion mit ImPulsTanz – Vienna International Dance Festival. gefördert von wien kultur..
a third step to IDEAL PARADISE _ Claudia Bosse / theatercombinat, wien 2015 Von theatercombinat on Vimeo.