A third step to IDEAL PARADISE (2015)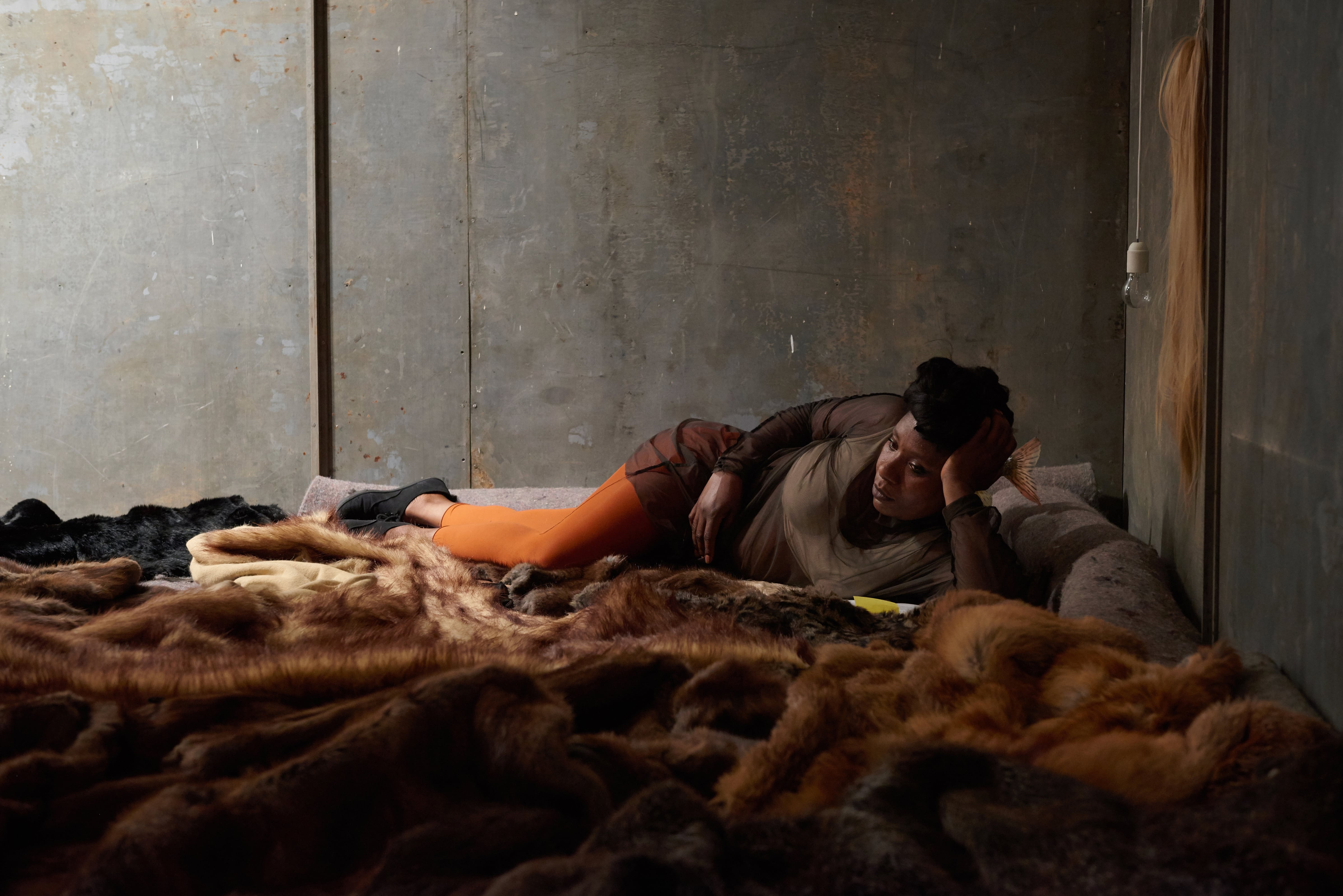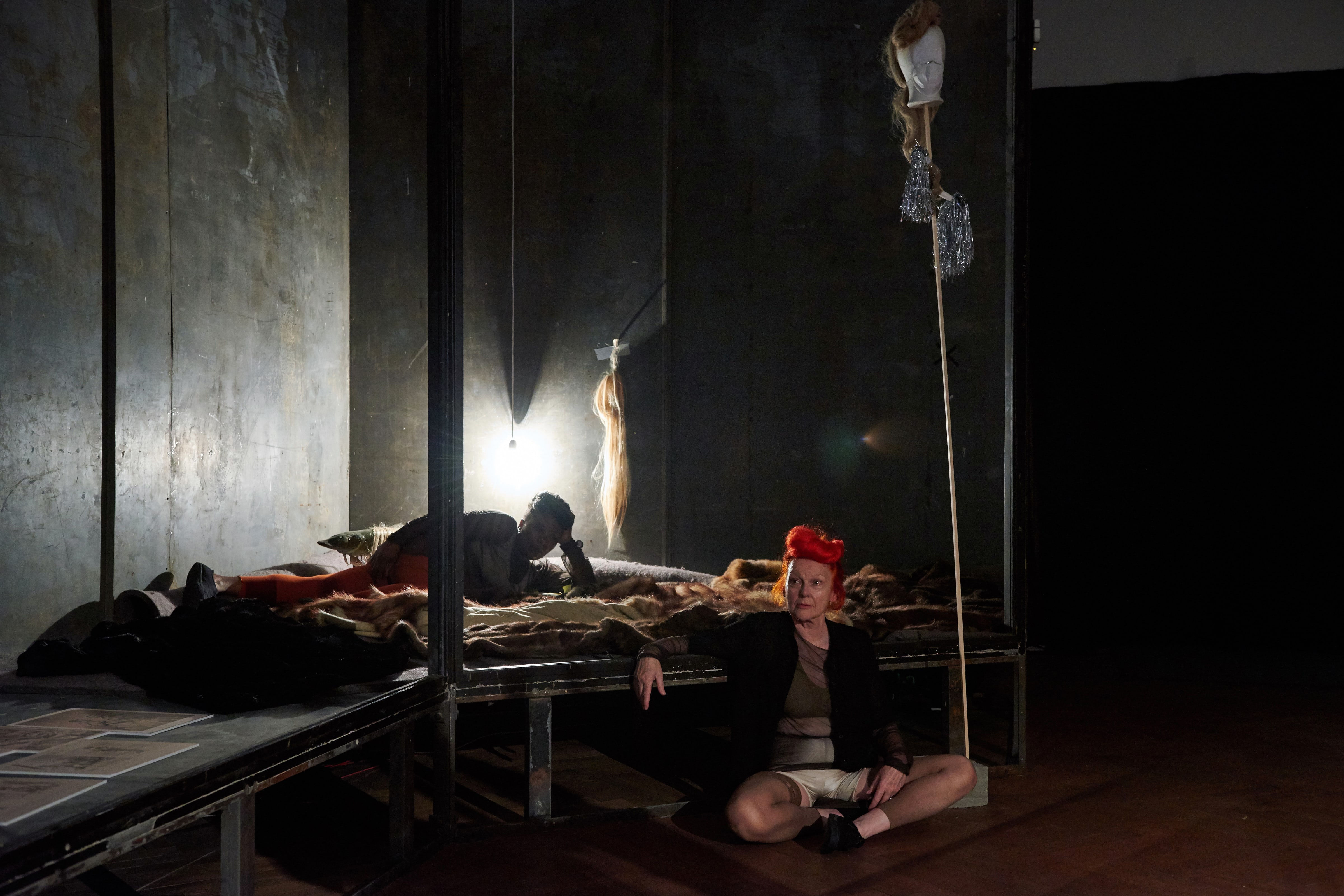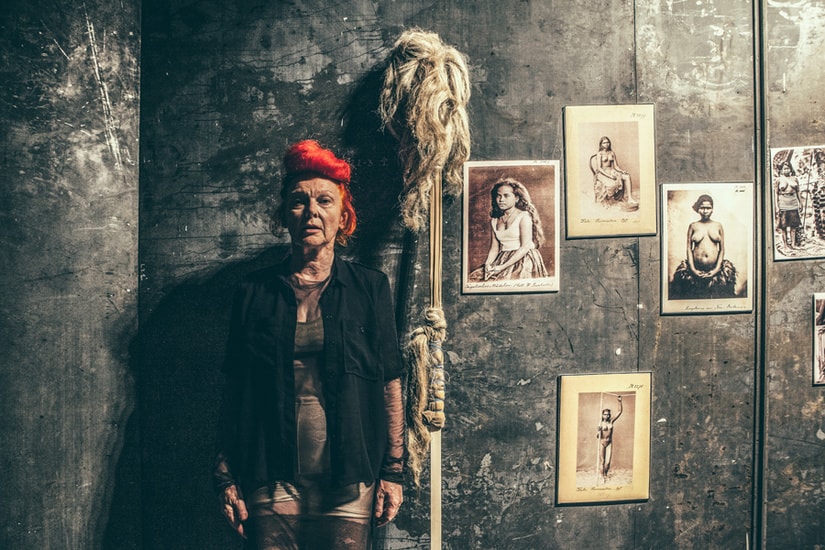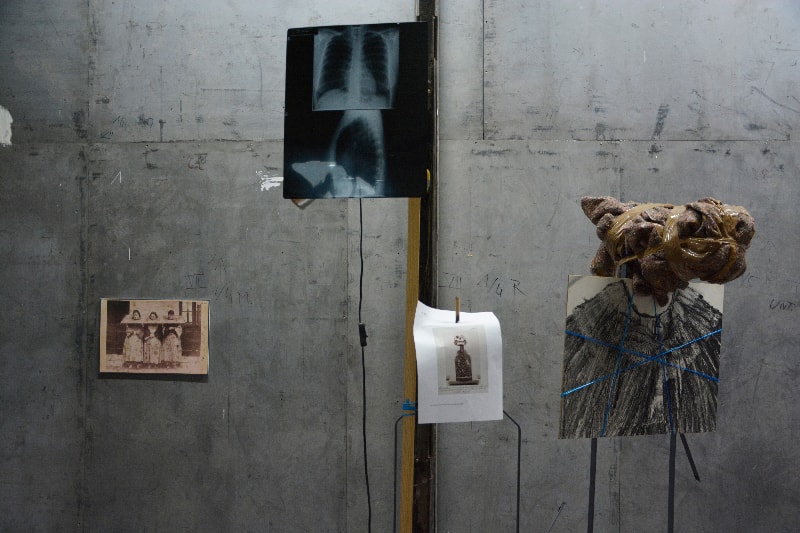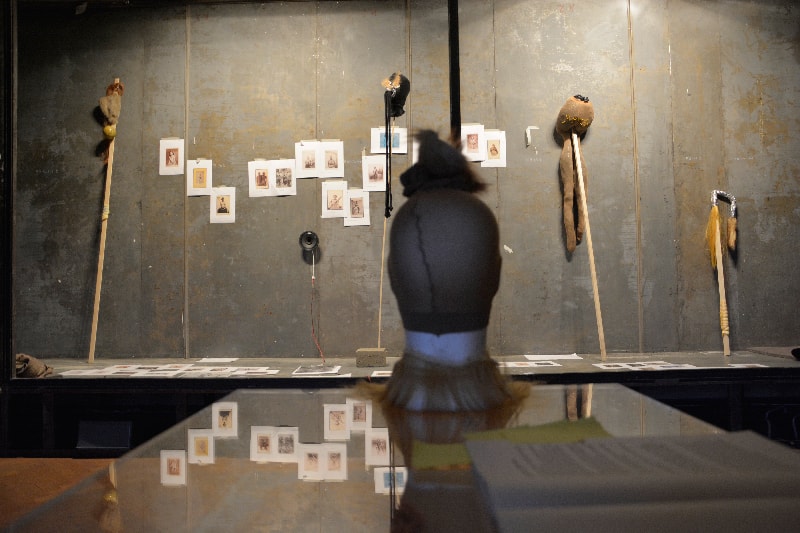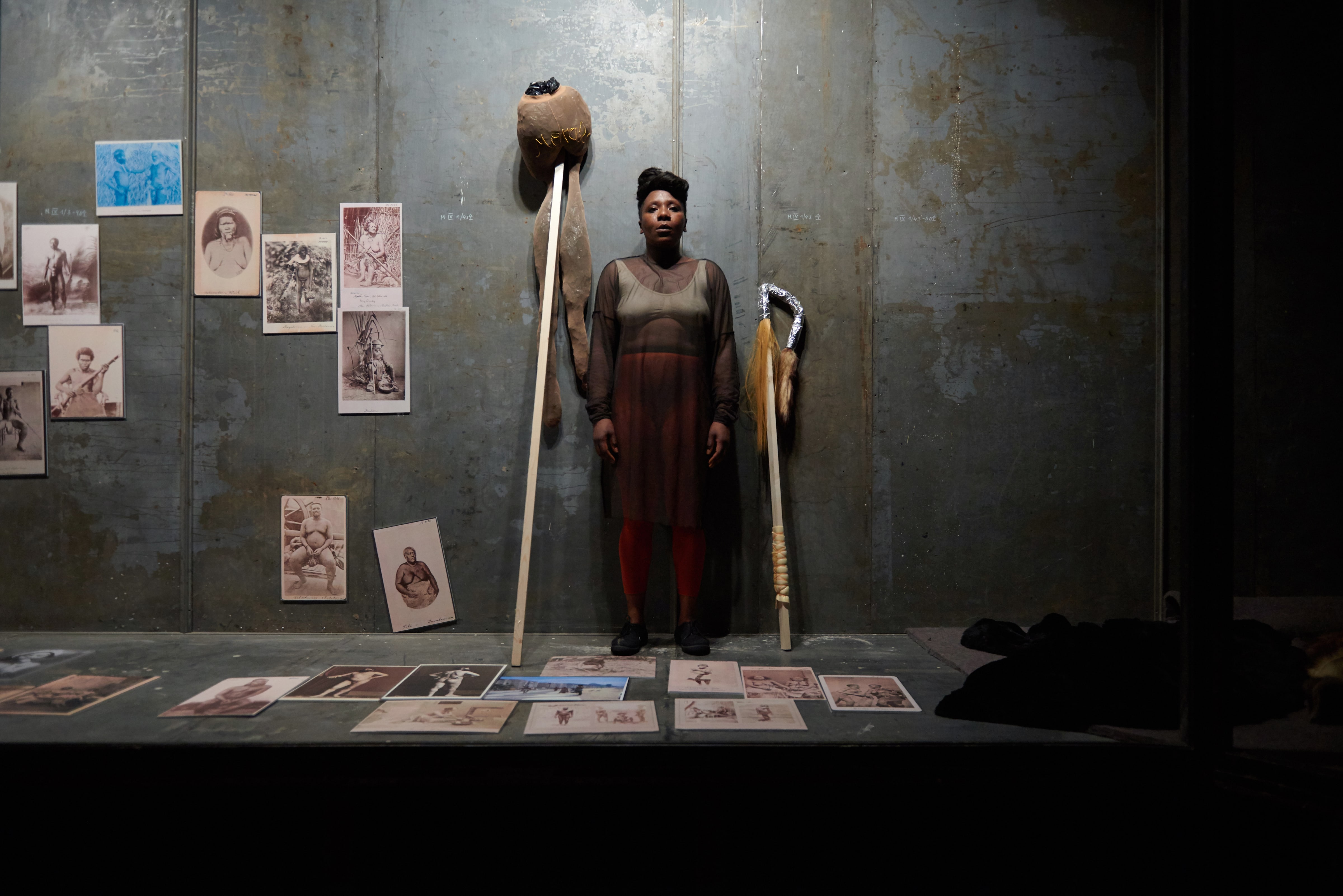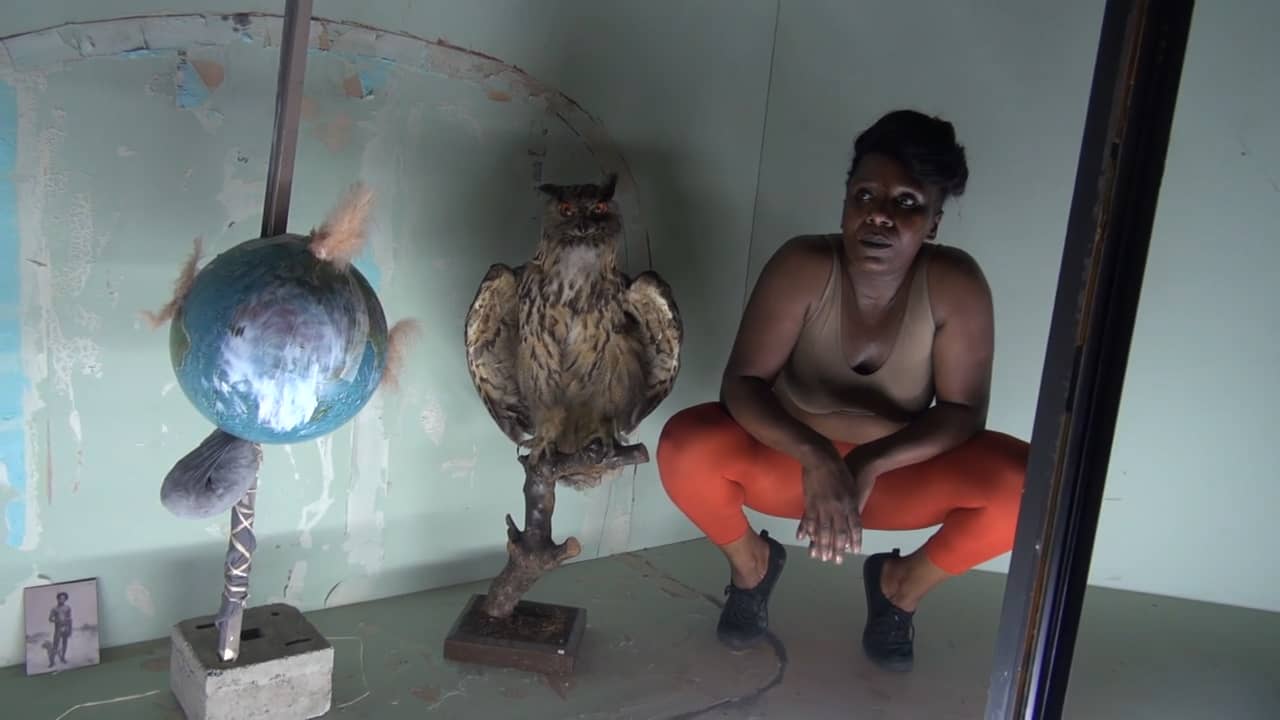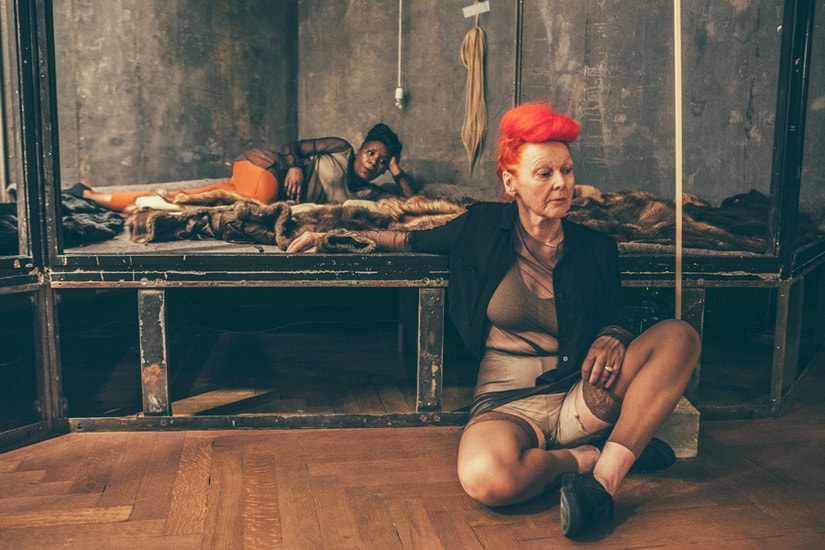 On three days the installation a second step to IDEAL PARADISE operates as a score for a choreographed performance: a third step to IDEAL PARADISE. the performers interfere with the world that claudia bosse creates in six rooms of the weltmuseum. they access the objects and materials arranged there and follow the narrative threads of the themes negotiated by bosse: colonialism, cultural projection, construction of ideology and ideal communities.
the performers interweave their actions with the spatial arrangements of the installation and confront their bodies with the corporeality of the objects and their provocative coming together from different times and regions of the world. their bodies become witnesses of a survey and an archeology of appropriation. they entangle the visitors in situations, lead and entrap them into a journey through different spaces
.
---
DISTRIBUTION :
Performance: Véronique Alain, Michael O'connor, Elisabeth Tambwe, Florian Tröbinger, Ilse urbanek, Elizabeth ward;
Choreography / concept / installation: Claudia Bosse;
Sound / Lighting / media support: Günther Auer;
Lighting / Technical director: Marco Tölzer;
Clothes: Diego Rojas;
Critical witness: Sigrid Gareis, Kathrin Tiedemann;
Research: Sandra Hartinger;
Assistant: Constantin Schädle;
Production / Communication: Anna Etteldorf, Margot Wehinger;
Artistic management:  Silke Bake
---
COPRODUCTION :
a production by theatercombinat. in coproduction with ImPulsTanz – Vienna International Dance Festival, in cooperation with weltmuseum vienna. supported by wien kultur.
a third step to IDEAL PARADISE _ Claudia Bosse / theatercombinat, wien 2015 from theatercombinat on Vimeo.