Congo Na Chanel (2017)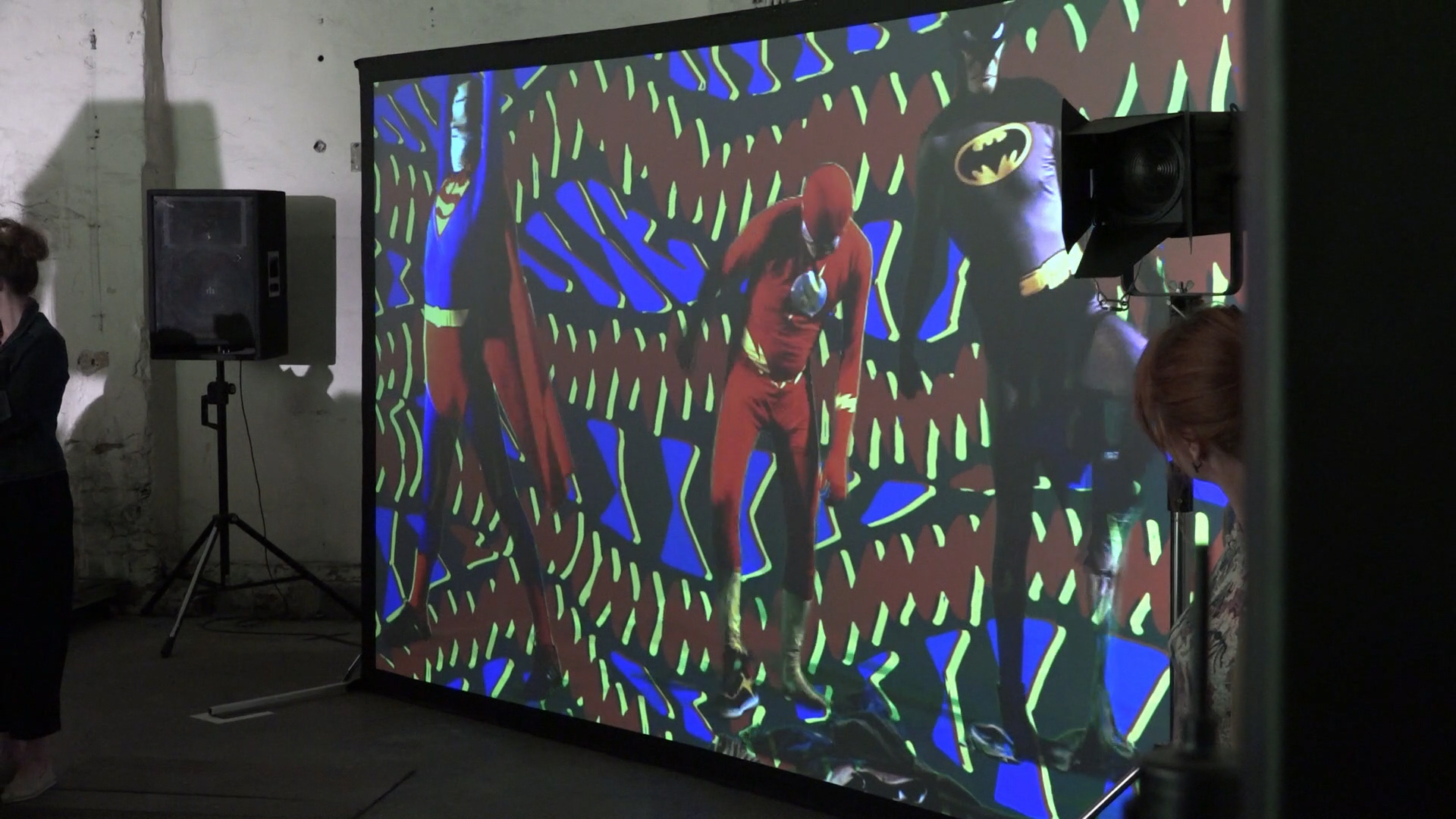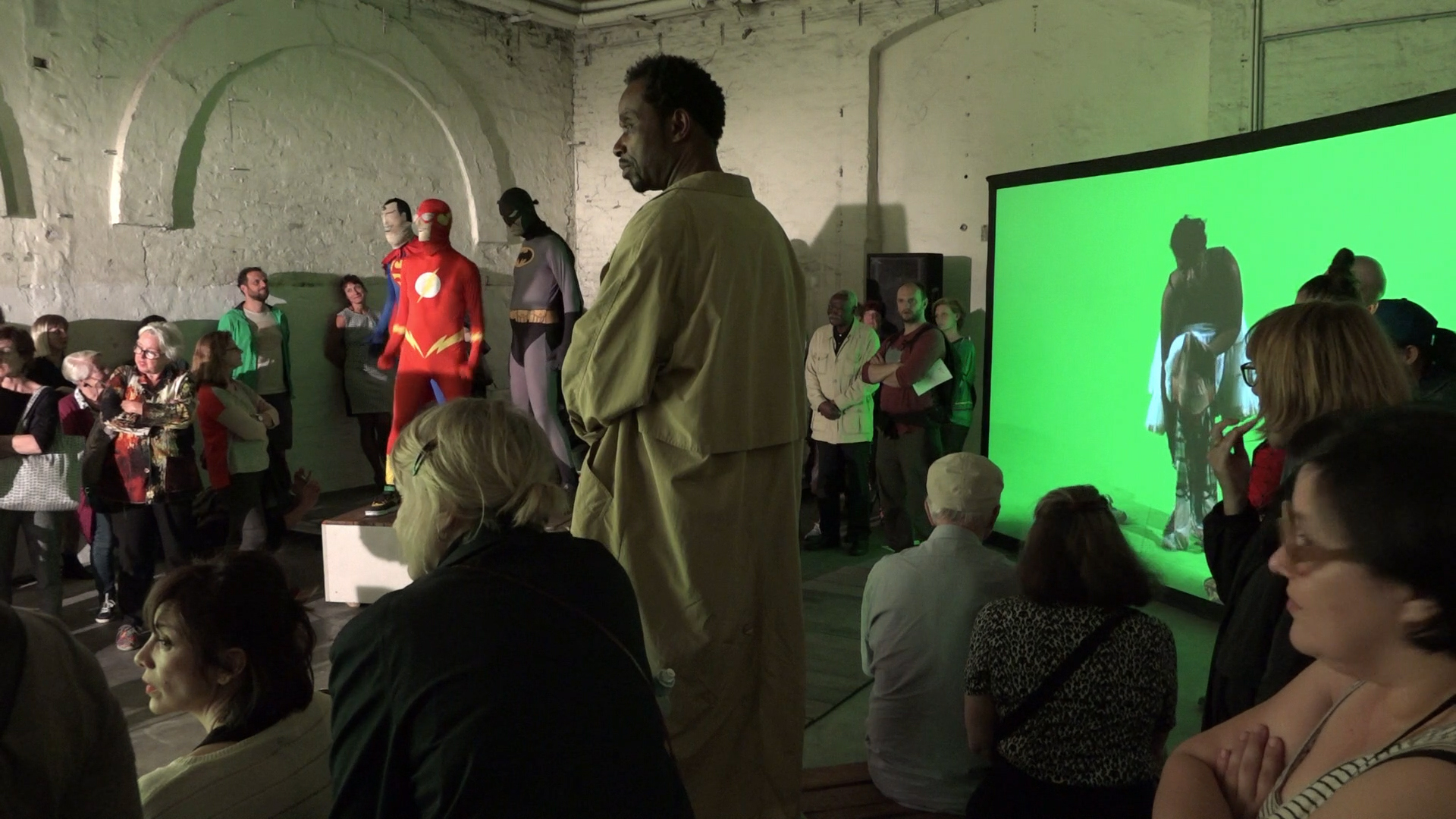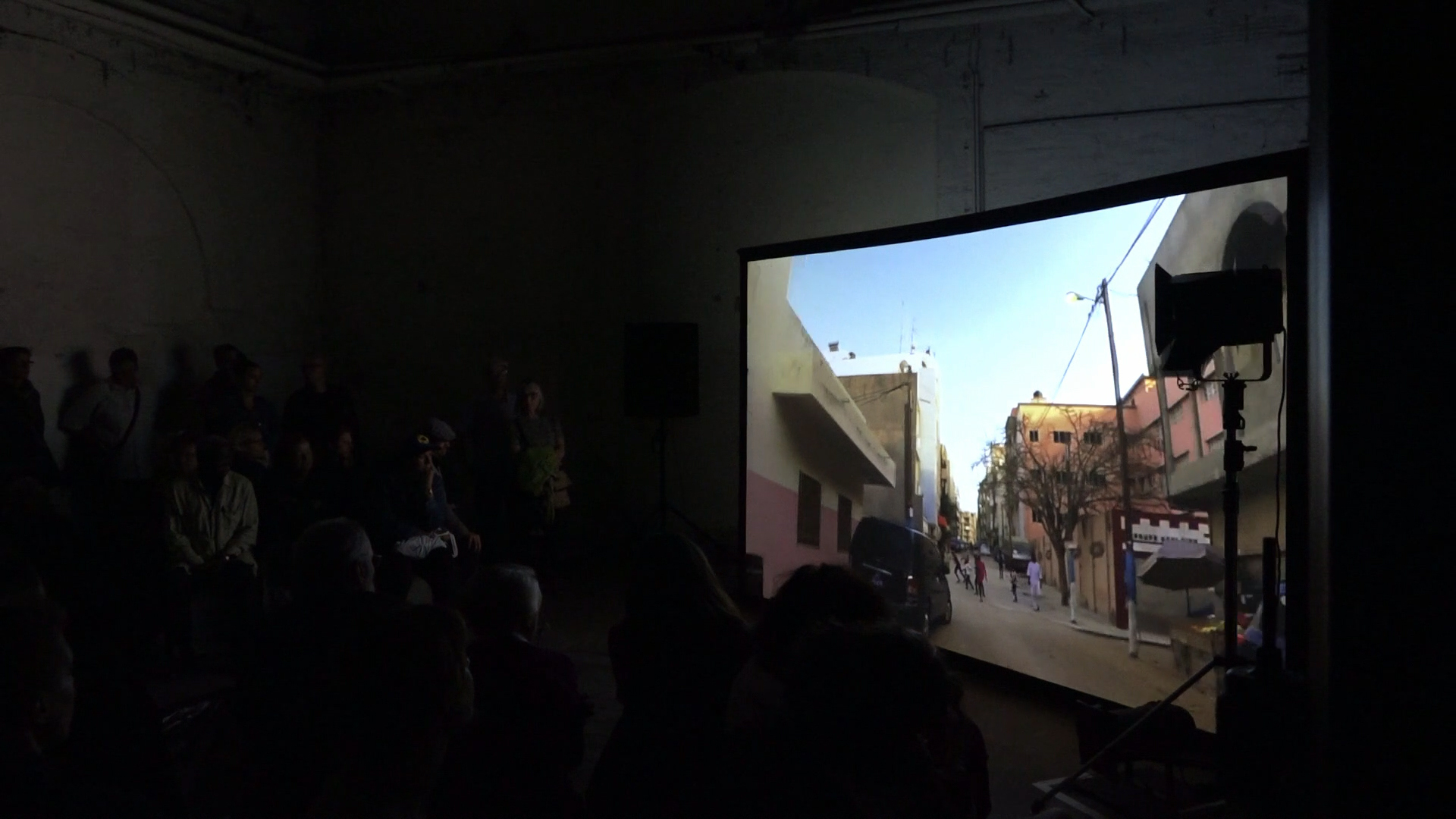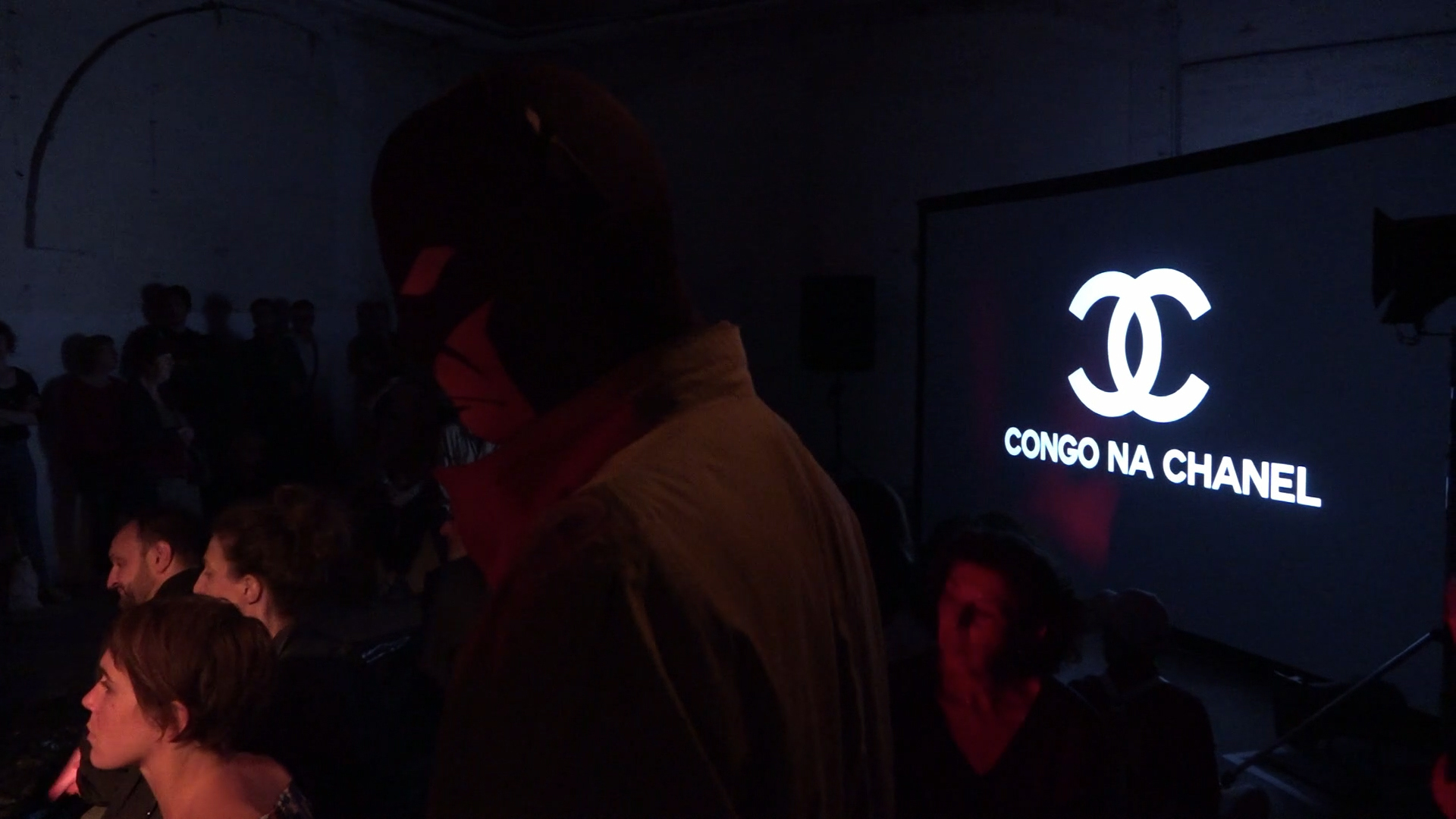 Elisabeth Bakambamba Tambwe's production, Congo Na Chanel, is a performance and a video installation, which, in the form of a collage, mixes documentary and fictional material, opening up a multifaceted, unsettling view of the Democratic Republic of the Congo. Like a body that is abused before the eyes of all, and deprived of all dignity, the Congo has been exploited for centuries: from cruel domination by the Belgian colonial regime of Leopold II, to dictatorships and civil war in the 20th century, to the present, when greedy multinational corporations fuel warlike clashes over rare commodities. Through green screen manipulation, the audience enters the depths of the images through the surface and is invited to search for a virtual path through an ambivalent flood of information.
Congo Na Chanel is a dance of manipulated signs, sounds, and bodies, a journey into a country that has been bled dry over the centuries, a trip into the heart of darkness – with a whiff of Chanel.
Born in Kinshasa and raised in France, Elisabeth Bakambamba Tambwe studied visual art at the Tourcoing School of Fine Arts in France. She has lived in Vienna for ten years, and, during this time, has developed a strong choreographic idiom, characterized by her education as a visual artist. Her performances often take place in an installation-designed room that mutates through the performance from exhibition space to stage space. Her current choreographic work is strongly concerned with the issue of identity formation in the age of mass production.
Distribution
Concept/Choreography Elisabeth Bakambamba Tambwe
Set design Gregory Crapet
Sound Design Elia Buletti
Light Martin Schwab
Projection and Mapping Eduardo Trivino
Videoediting and Live Image-Systems Nicolas Spencer
Costume Stefan Röhrle
Assistant Choreography Adriana Cubides
Artistic Consulting Barbara Palomino
Research Benoît Jouan und Sedjro Mensah
Assistant Produciton Camille Chanel
Company Management Claribel Koss
Performers:  Elisabeth Bakambamba Tambwe, Prince Zeka, Evandro Luis Pedroni, Pierre-Emmanuel Finzi and Sebastijan Geč
Production