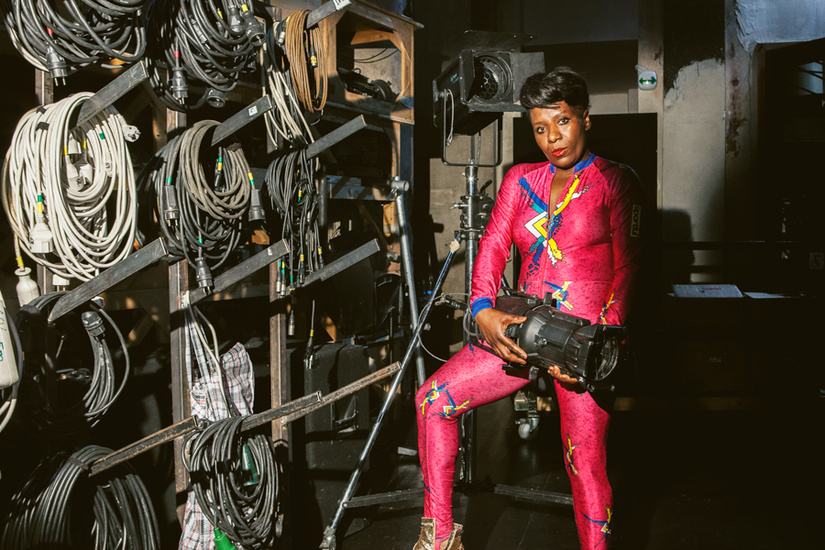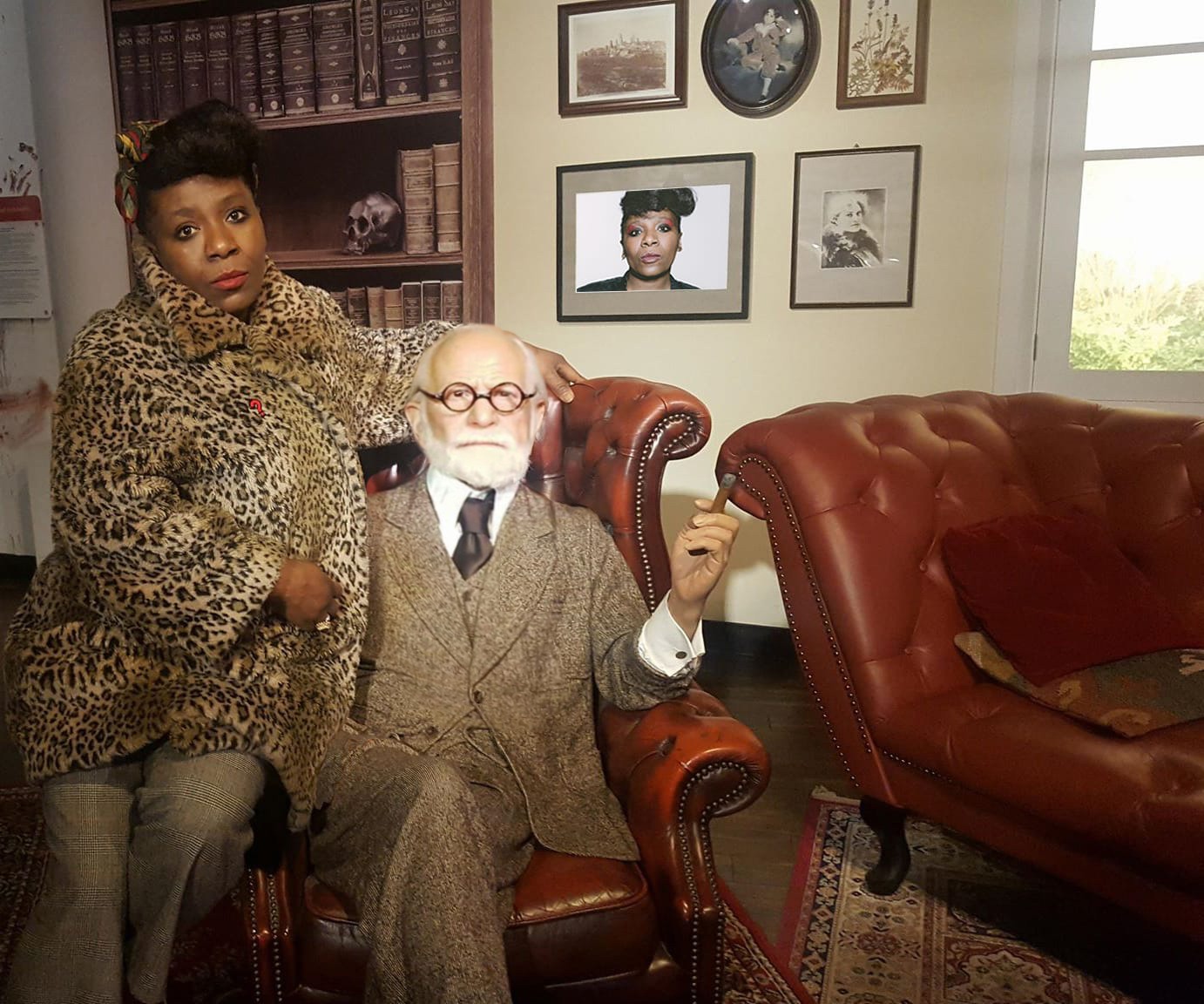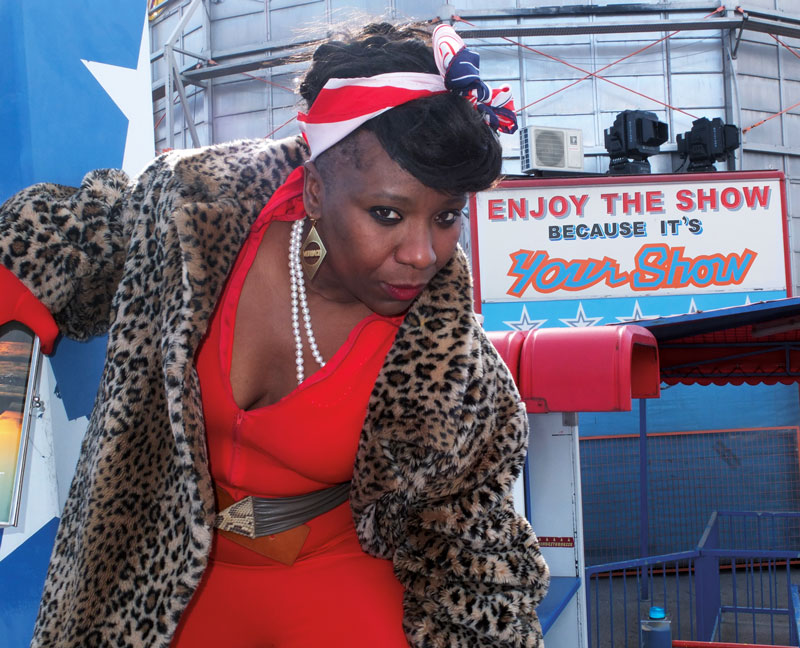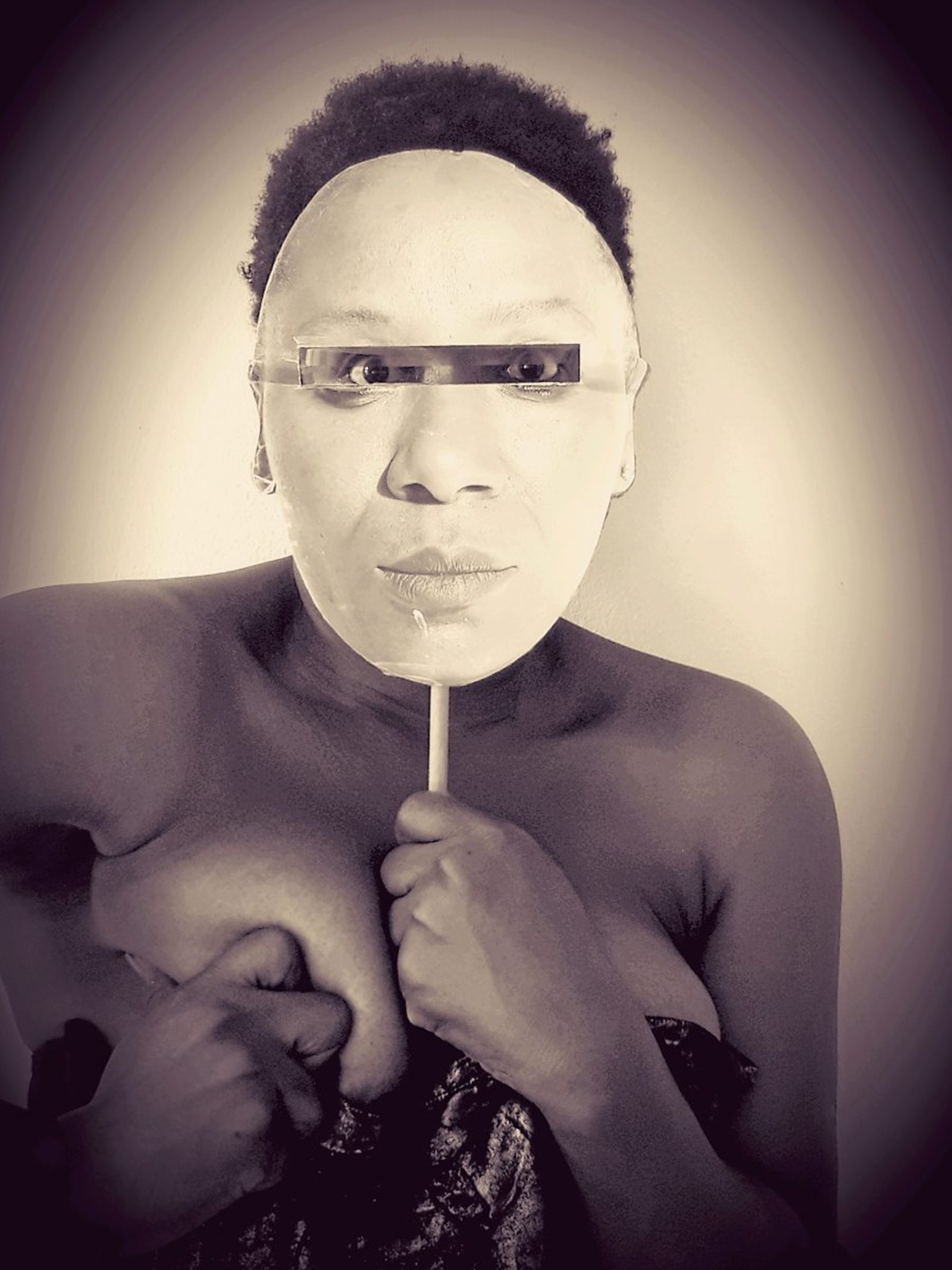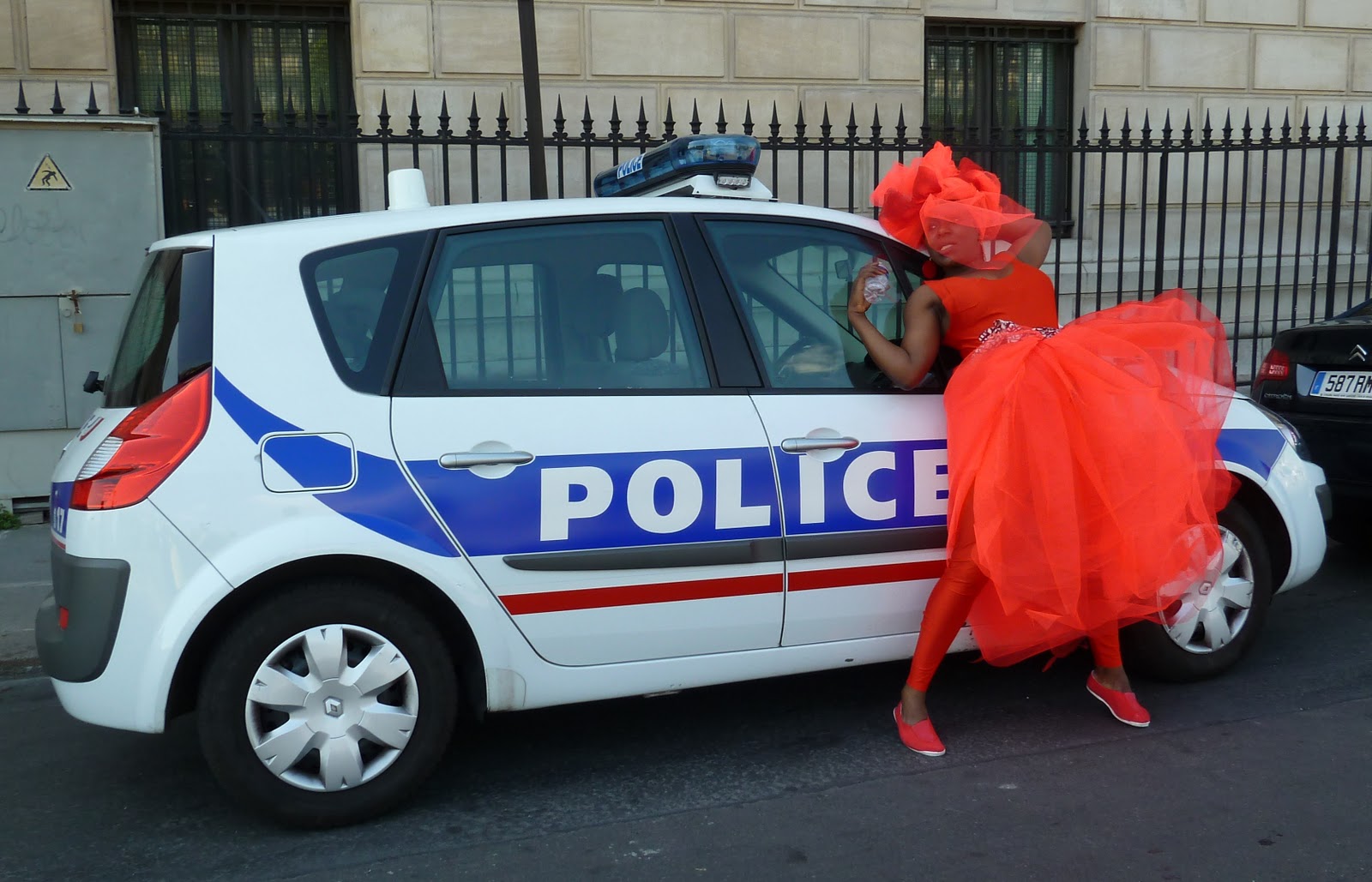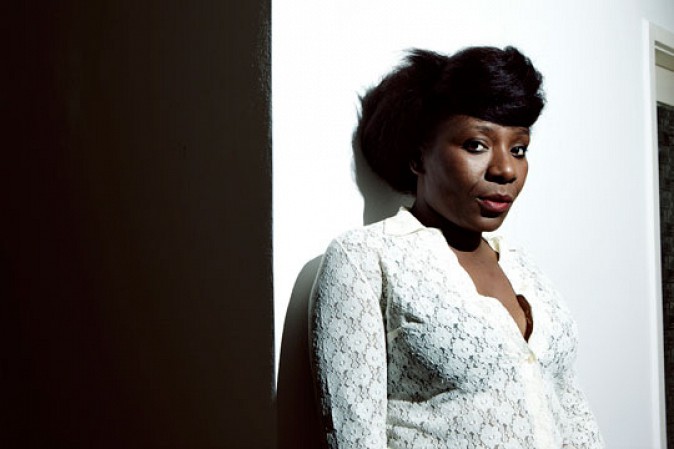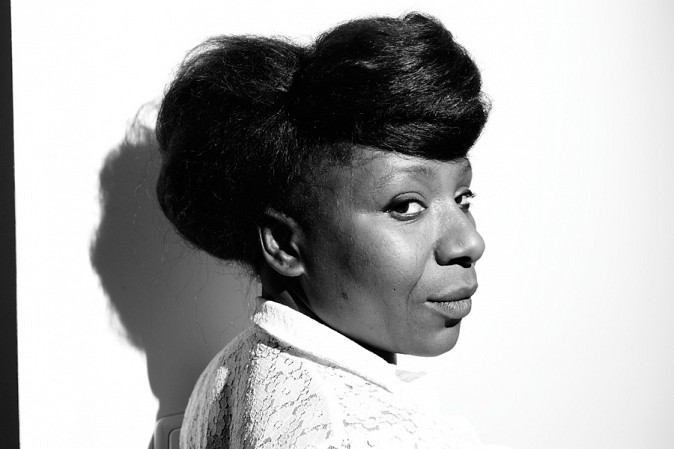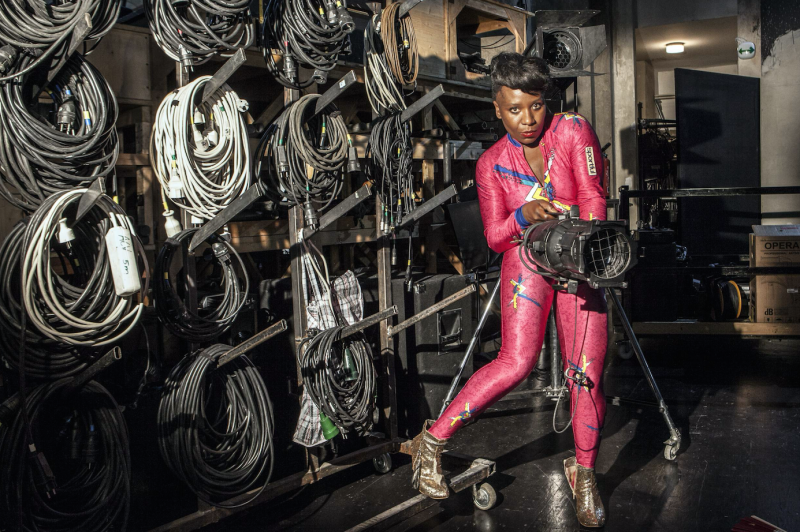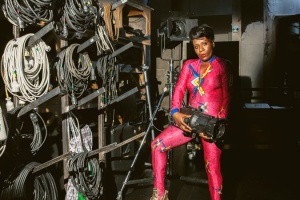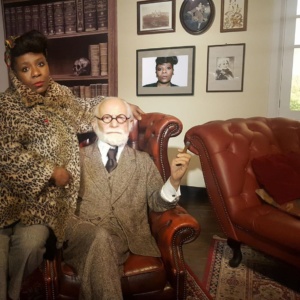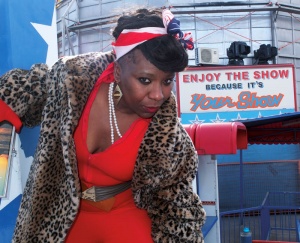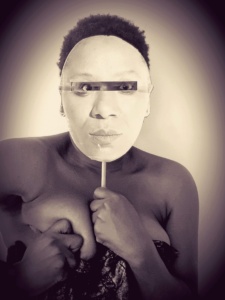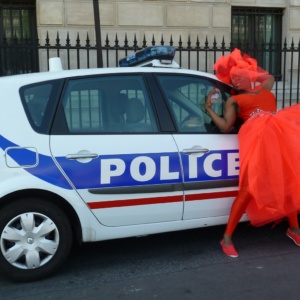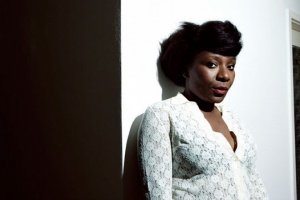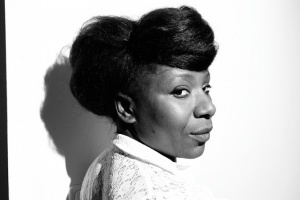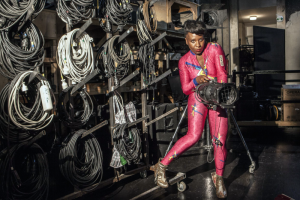 The question of the construction of identity in a mass production society is at the heart of Elisabeth Bakambamba Tambwe's plastic and choreographic work. This approach is a form of response to current debates on the issues of national identity, citizenship and integration, as reflection is often paralyzed by the impossibility of thinking outside the logic of mono-belonging and refusal to give to mixed-culture, experience of multi-belonging, a political translation.
The ethnic and geographical classifications, the ethnographic and culturalist approaches that generally enclose the productions of African artists living in Europe constitute ambiguous conditions of visibility and recognition. Between the hammer of the global (globalization and its standards) and that of the local (the withdrawal and the colonial legacy of a falsified vision of "tradition"), Elisabeth Bakambamba Tambwe proposes an ironic deconstruction of the exoticism and attempts a decolonization of the minds.
In the latest shows, the performative mode is predominant and involves voice, music, worked environments, and videoprojection mixed with the calculated occupation of the space dedicated to the public, often invited to move or even divide, forcing the viewer to rethink its function.
With pieces such as Las Meninas (2016) and Congo Na Chanel (2017) the question of the point of view extends the post-colonial question. The last shows of Elisabeth Bakambamba Tambwe tend to show the multiplicity of angles of view which imply different perceptions of the same reality. Because consciousness is like the visual field. This is not a framed image seen by a third external eye, it is captured without distance and, although limited (it is impossible for us to see what is happening behind us), it has no edges: limited and yet without "border". The various scenographic devices used, then allow to scramble the cards, unmask conventions (especially repressed), caress ambiguities and thus stage the many incoherent postures that assail us.
We perceive only what exists or has the appearance of it, inside and outside us, and we have, it seems, no other sign of reality than the perception we have of it. But are all perceptions equal? ("Jeder hat seine eigene Wahrheit")
In the work of Elisabeth Bakambamba Tambwe, nothing is ever delivered to us in its totality. The sets, the actions, the presence of the bodies on the plateau always present themselves under a particular face, in a determined perspective. What grips the eye always exceeds our perception since there is always the possibility of other perceptions, corrections. Here, perception cannot exhaust the action. If the perception is incomplete, it is because it is always surrounded by a sort of halo of indeterminacy, the possibility of other probable perceptions or even future ones.
For the choreographer, a point of view does not allow to perceive; it is necessary to know how to shake it according to what is at stake and to others' point of view. Recognizing the limits, the obscurity, the "incomplete" character of men and of ideas does not imply abandoning them. On the contrary, this conscious doubt, this critical reconsideration, opens the way to a transcendence, a projection of the body forward, commitment.
PERFORMANCES
01-2020 CARRÉ NOIR  PERFORMANCE-DANCE-INSTALLATION
A co-production by DIG UP PRODUCTIONS and brut Wien in cooperation with Afro_Vibes Performing Arts Festival Amsterdam.
With the kind support of the City of Vienna's Department of Cultural Affairs and the Vienna Dance Festival.
With the support of the Federal Chancellery Art and Culture.
12-2019 ABSTRACTION  PERFORMANCE-DANCE-INSTALLATION
Production dig-up Production
11-2019 JEANNE DARK  PERFORMANCE-DANCE-INSTALLATION
Overall concept, dramaturgy, dramaturgy and production management Gin Müller, Radostina Patulova, Selina Shirin Stritzel
Video programming Oliver Stotz
A co-production of Verein zur Förderung der Bewegungsfreiheit and brut Wien.
With the kind support of the City of Vienna's Department of Cultural Affairs.
09-2018 FOCUS : NEW PERSPECTIVES  PERFORMANCE-DANCE-INSTALLATION
Production dig-up Production
06-2017 CONGO NA CHANEL PERFORMANCE-DANCE-INSTALLATION
Production dig-up Production
Co-production Wiener Festwochen
Merci à la compagnie de danse La Vème Dimension, Dakar (Senegal)
Supporté par Kulturabteilung der Stadt Wien et BKA   Bundeskanzleramt Osterreich
10-2016 PINK EYE PERFORMANCE-DANCE-INSTALLATION with one performer
Commissioned by steirischer herbst

05-2016 LAS MENINAS PERFORMANCE-DANCE-INSTALLATION with SIX performers
COPRODUCTION DIG-UP PRODUCTION TANZQUARTIER (AUSTRIA), SUPPORTED BY MA7 Kulturabteilung der Stadt Wien, Bundeskanzleramt Kunst/Kultur

05-2016 FLECHE PERFORMANCE-DANCE-INSTALLATION with TWO performers
COPRODUCTION DIG-UP PRODUCTION, DONAUFESTIVAL
07-2015 FIT IN PERFORMANCE-DANCE-INSTALLATION with one performer
COPRODUCTION DIG-UP PRODUCTION IMPULSTANZ, SUPPORTED BY MUMOK MUSEUM

01-2015 SYMPOSIUM PERFORMANCE-DANCE-INSTALLATION with seven performers
COPRODUCTION DIG-UP PRODUCTION TANZQUARTIER (AUSTRIA), SUPPORTED BY MA7 VIENNA; BMUKK; LONG LIFE BURNING
09-2011 GOLDEN BABY SOLO, PERFORMANCE-DANCE-INSTALLATION
COPRODUCTION DIG-UP PRODUCTION WUK THEATRE DE VIENNA (AUSTRIA), SUPPORTED BY MA7 VIENNA
05-2010 ANOMALIC SOLO, PERFORMANCE- INSTALLATION
COPRODUCTION STATTSAFFAIRE, WUK THEATRE SUPPORTED BY MA7 VIENNE WITH THE COLLABORATION OF THEATRE LE GARAGE ROUBAIX (FRANCE)
01-2010 DON'T STEP ON MY JERSEY, A PERFORMANCE – EVENT WITH 2 PERFORMERS , 1 SINGER
PRODUCTION MOVING CULTURE VIDC
2008, REACT IN SILENCE,PLEASE. PERFORMANCE-INSTALLATION A PROJECT DEVELOPED WITHIN "TURBO RESIDENCE 2008" COACHED BY THIERRY BAE DURING THE IMPULSTANZ FESTIVAL OF VIENNA HAS BEEN SHOWED IN MARCH 2009 AT THE WUK IN VIENNA.
11-2007 CONCERTO POUR CORPS BRUYANTS 3 DANSEURS,1 COMEDIEN, DANSE-PERFORMANCECIE DIXIT PRODUCTION COOPRODUIT VIVAT THEATRE ARMENTIÈRE(FRANCE)
05-2005 MON COEUR BALANCE SOLO, DANSE
CIE DIXIT PRODUCTION ,AVEC LA COLLABORATION DE LA CONDITION PUBLIQUE,LA COMÉDIE DE BETHUNE,THEATRE MASSENET (FRANCE).PRÉSENTÉ AU FESTIVAL JULIDANS (AMSTERDAM)
2003 FRÉMISSEMENT, (YOUNG AUDIENCE) WORK FOR TWO DANCERS, A PUPPET-MASTER AND A MUSICIAN.

2002 LA LÉGENDE DE BAKI, CHOREOGRAPHIC TALE (YOUNG AUDIENCE) FOR TWO DANCERS, TWO MUSICIANS AND A TALETELLER.

2001 NO ! CREATION FOR FIVE DANCERS AND A MUSICIAN PRÉSENTED AT LILLE-GRAND-PALAIS DURING THE "AFRIQUE EN CREATION" FESTIVAL.

2000 PETITES CHOSES DEVIENDRONT GRANDES, (YOUNG AUDIENCE) CREATION SIX DANCERS AND FIVE MUSICIANS.
COLLABORATIONS
2019 NANA OU EST-CE QUE TU CONNAIS LE BARA ? by Monika Gintersdorfer.
2018 LES NOUVEAUX ARISTOCRATES by Monika Gintersdorfer.
NOVEMBRE 2016 Lecture Performance of Elisabeth Bakambamba Tambwe in installation "From the Future" by Esther Stocker
NOVEMBRE 2016 Lecture Performance of Elisabeth Bakambamba Tambwe in installation "Approximation linéaire" by Esther Stocker

AUGUST 2015 A THIRD STEP TO IDEAL PARADISE FROM CLAUDIA BOSSE/THEATERCOMBINAT
MAI 2015 duo with TAOUFIQ IZZEDIOU WITH TANZQUARTIER AND CHARLEROI-DANSE
SINCE OCT 2013  « WAR »  WITH AMANDA PIÑA / DANIEL ZIMMERMANN / NADAPRODUCTIONS IN TANZQUARTIER
SINCE AOUT 2013   "IN A WORLD FULL OF BUTTERFLIES, IT TAKES BALLS TO BE….." START NEW SOLO PROJECT WITH ROBYN ORLIN IN BERLIN AND PARIS
NOV- DEC 2012 MUSÉE DES BEAUX ARTS  LILLE (FRANCE) WITH ROBYN ORLIN DURING LILLE3000 (PERFORMANCE/INSTALLATION)
AVRIL-MAI-2012  END OF FEMINISM WITH DOLCE AFTER GHANA IN WUK  AND DONAULD FESTIVAL
SINCE SEPT 2011 IN HAVE YOU HUGGED, KISSED AND…..(PERFORMANCE/DANCE/THEATRE) FROM ROBYN ORLIN THEATRE DE LA VILLE,LE CENTQUATRE (PARIS); GRAND THÉÂTRE DU LUXEMBOURG; STADSSCHOUWBURG (AMSTERDAM…….)
HTTP://WWW.MOUVEMENT.NET/CRITIQUES-68DCB9E9077A3F6E-VENUS-NOIRE
2009 EASY COME, EASY GO BY OLEG SOULIMENKO PRESENTED AT TANZQUARTIER VIENNA. (PERFORMANCE/DANCE/INSTALLATION)
12-2007 CONFIT DE CANARD BY ROBIN ORLYN PRESENTED AT THE DANCE NATIONAL CENTER IN PARIS.(PERFORMANCE/THEATRE)
06-2006 RADIO OKAPI BY FAUSTIN LINYEKULA PRESENTED AT THE THÉÂTRE PARIS VILETTE.
02-2006 LAS BAS PEUT-ÊTRE BY GRACIANE FINZI WITH L'ORCHESTRE NATIONALE DE MONTPELLIER CONDUCTED BY JÉRÔME PILLEMENT WITH A DIRECTION BY SERGE BAGDASSARIAN AND A CHOREOGRAPHY BY CYRIL VIALLON.
10-2004 CIE KAÏDARA, DIRECTED BY KATINA GENERO IN TORINO (ITALY), "LA NOTTE BIANCA"
02-2004 CIE KAÏDARA, CREATION FOR THE CONCERT SHOW SAFARA, IL FUOCO DEI TAMBURI.
07-08-09-2004 CIE GEORGES MOMBOYE CREATION BOYAKODAH (PARIS)
11-2003 CIE FASO DANSE THÉÂTRE CRÉATION ET DEMAIN  BY SERGE COULIBALY PRÉSENTED DURING THE " DIALOGUE DE CORPS " FESTIVAL IN OUAGADOUGOU (BURKINA-FASO), CREATED IN LILLE UNDER THE PRODUCTION OF THE GRAND BLEU -NATIONAL THEATER – FOR LILLE 2004, EUROPEAN CAPITAL OF CULTURE
02-1999 CIE ANNE CELLIEZ CREATION UNTITLED (LILLE)
WORKSHOP WITH PUBLIC SHOWS 
05-2012  LA PHILOSOPHIE BANANE : WITH   OISEAU-MOUCHE CIE IN THE GARAGE THEATRE (FRANCE)
06-2011 WWW BLACK SECURITY WITH THE SCHWARZE FRAUEN COMMUNITY
SHOWN AT THE DJUNGEL THEATRE AT VIENNA (AUSTRIA) SUPPORTED BY THE MA57 VIENNA
12 -2010 YOU,MY HERO WITH THE SCHULKOLLECTIV-WAHRINGERSTRASSE VIENNA (AUSTRIA) SUPPORTED BY MA17 VIENNA.
05-2010 J'AI ACCOUCHÉ D'UN NEGRE THE CIE OISEAU-MOUCHE IN THE GARAGE THEATRE (FRANCE)
07-2008 MA LUMIERE DURING THE LE MANIFESTE FESTIVAL AT GRANDE-SYNTHE (FRANCE)
EXHIBITIONS
MARCH 2014 LA PHILOSOPHIE BANANE : SOLO EXHIBITION PERFORMANCES, VIDEOS AND SCULPTURES INSTALLATION IN THE WELT MUSEUM IN WIEN
AUGUST 2013  OCCUPY THE MUSEUM GROUP EXHIBITION IMPULSTANZ FESTIVAL  VIDEOS ,SCULPTURE INSTALLATION AND PERFORMANCE AT WELT MUSEUM WIEN
07 –2012 GOOSEFLESH GROUP EXHIBITION, VIDEOS INSTALLATION AND SCULPTURE, IMPULSTANZ FESTIVAL
08/31-03 2011 STILL LIFE, SOLO EXHIBITION, VIDEOS INSTALLATION AND PERFORMANCE
MOVING CULTURE VIDC, VIENNA (AUSTRIA)
08/22-2010 THE BARBIE TRAP, INSTALLATION, VIDEO
SOHO OTTAKRING, VIENNA (AUSTRIA)