Golden Baby (2011)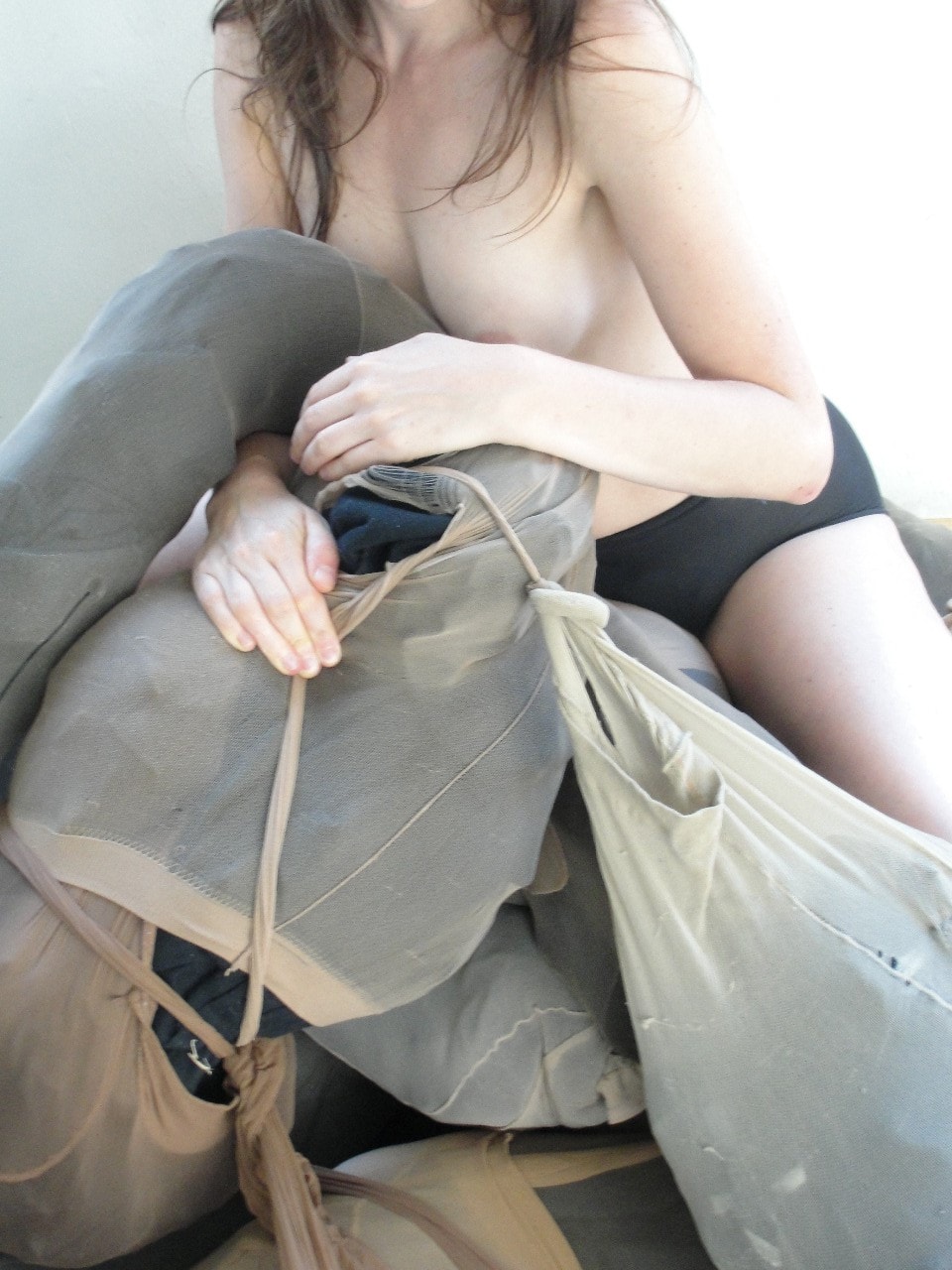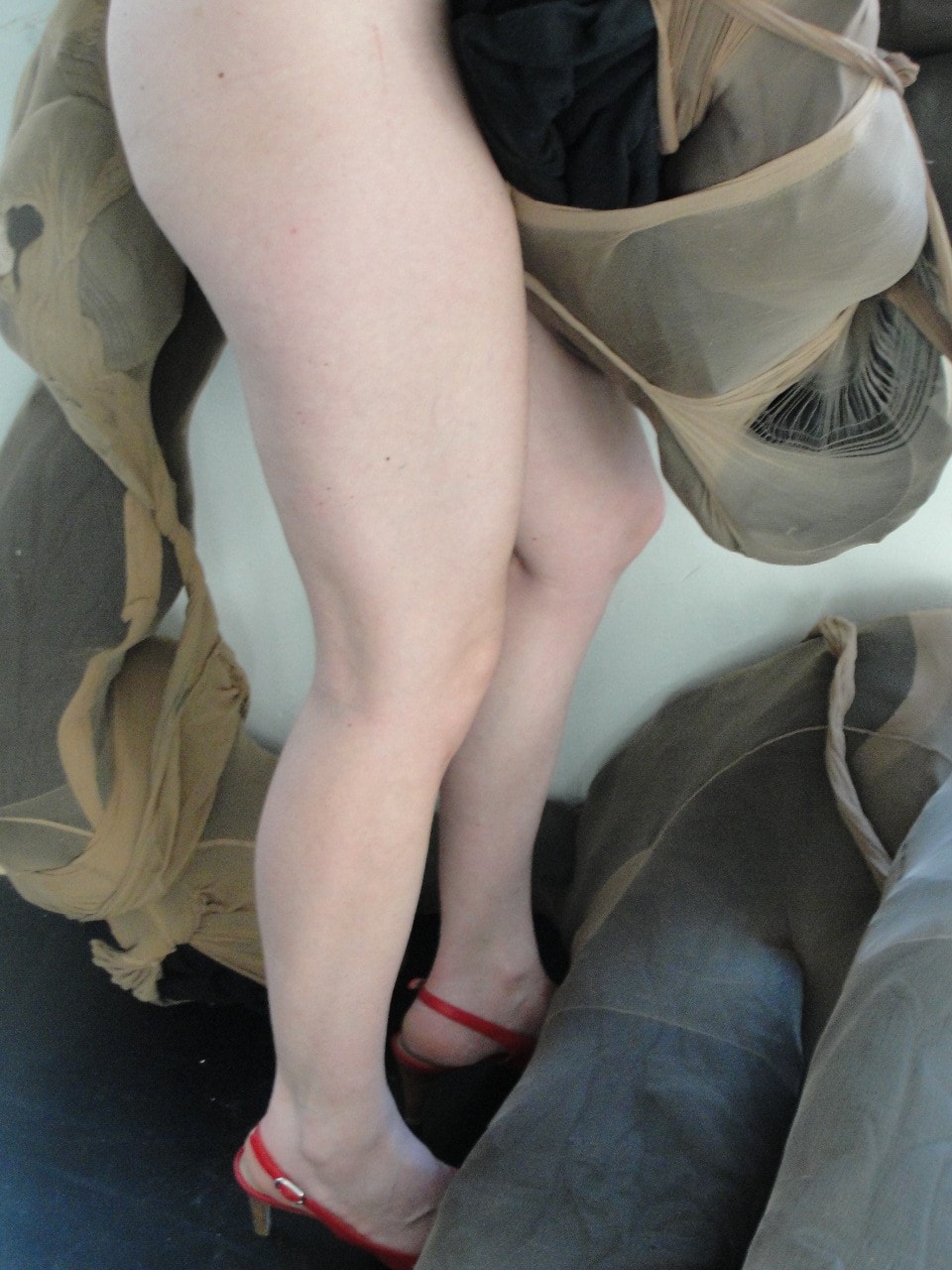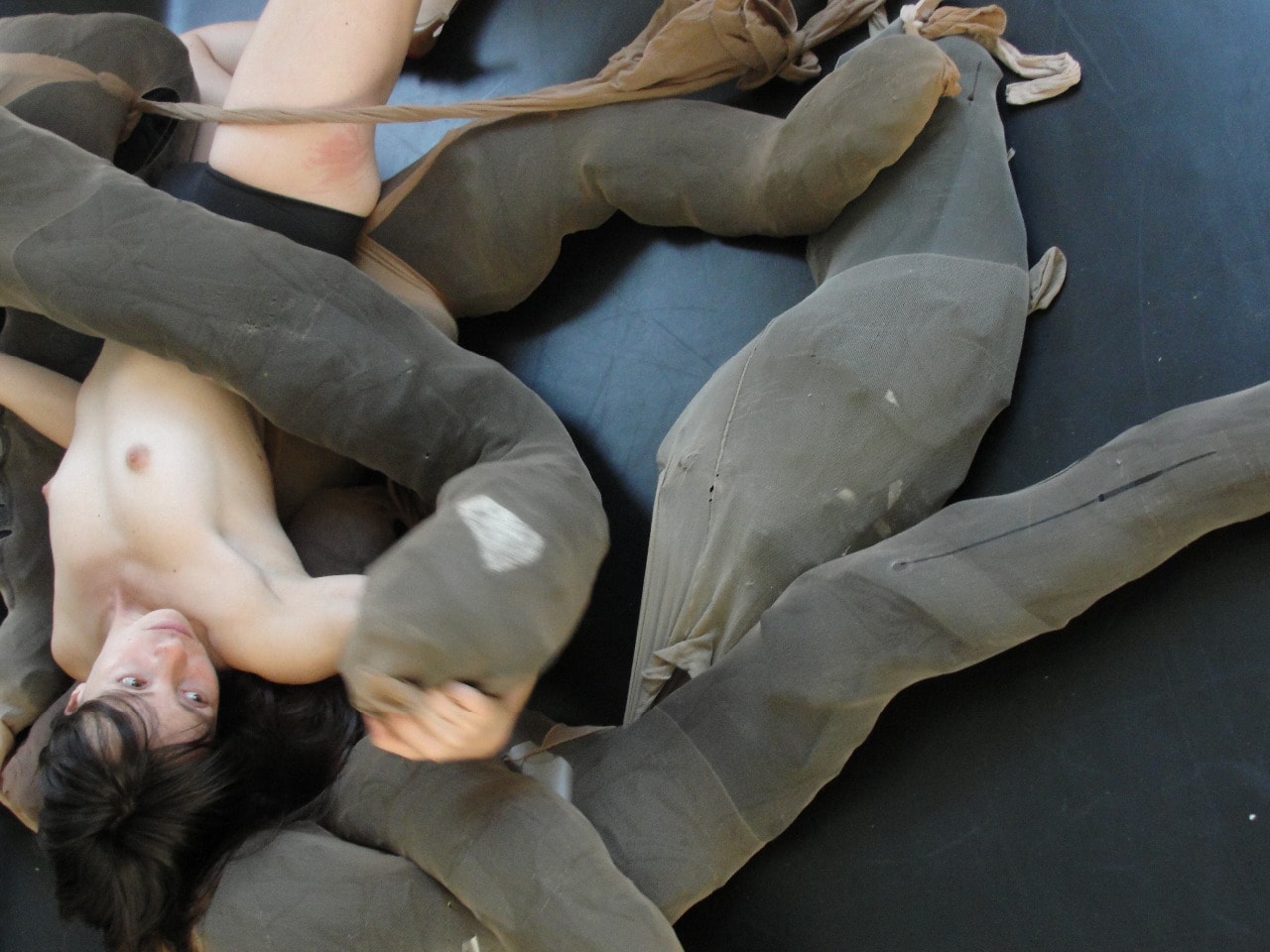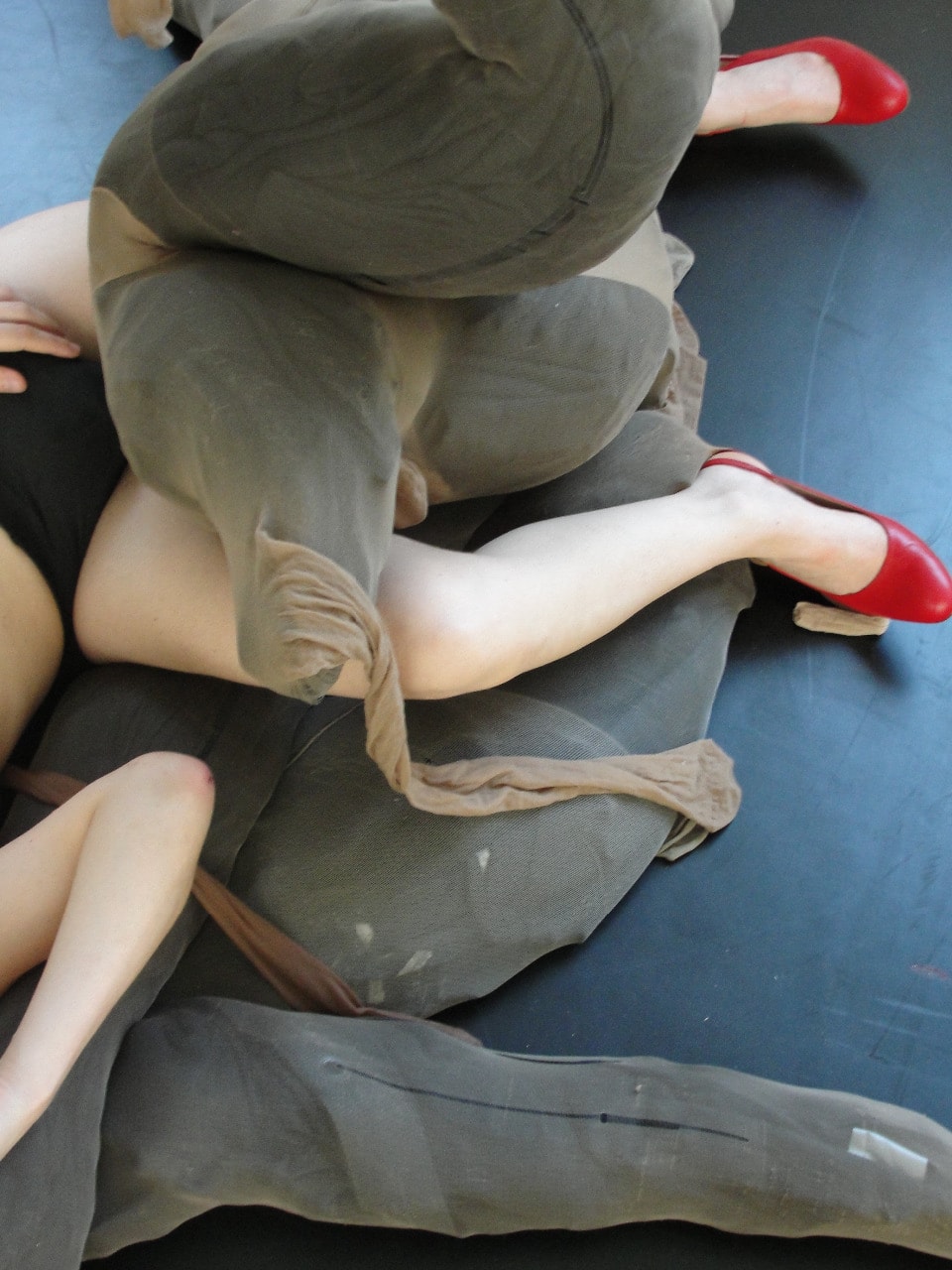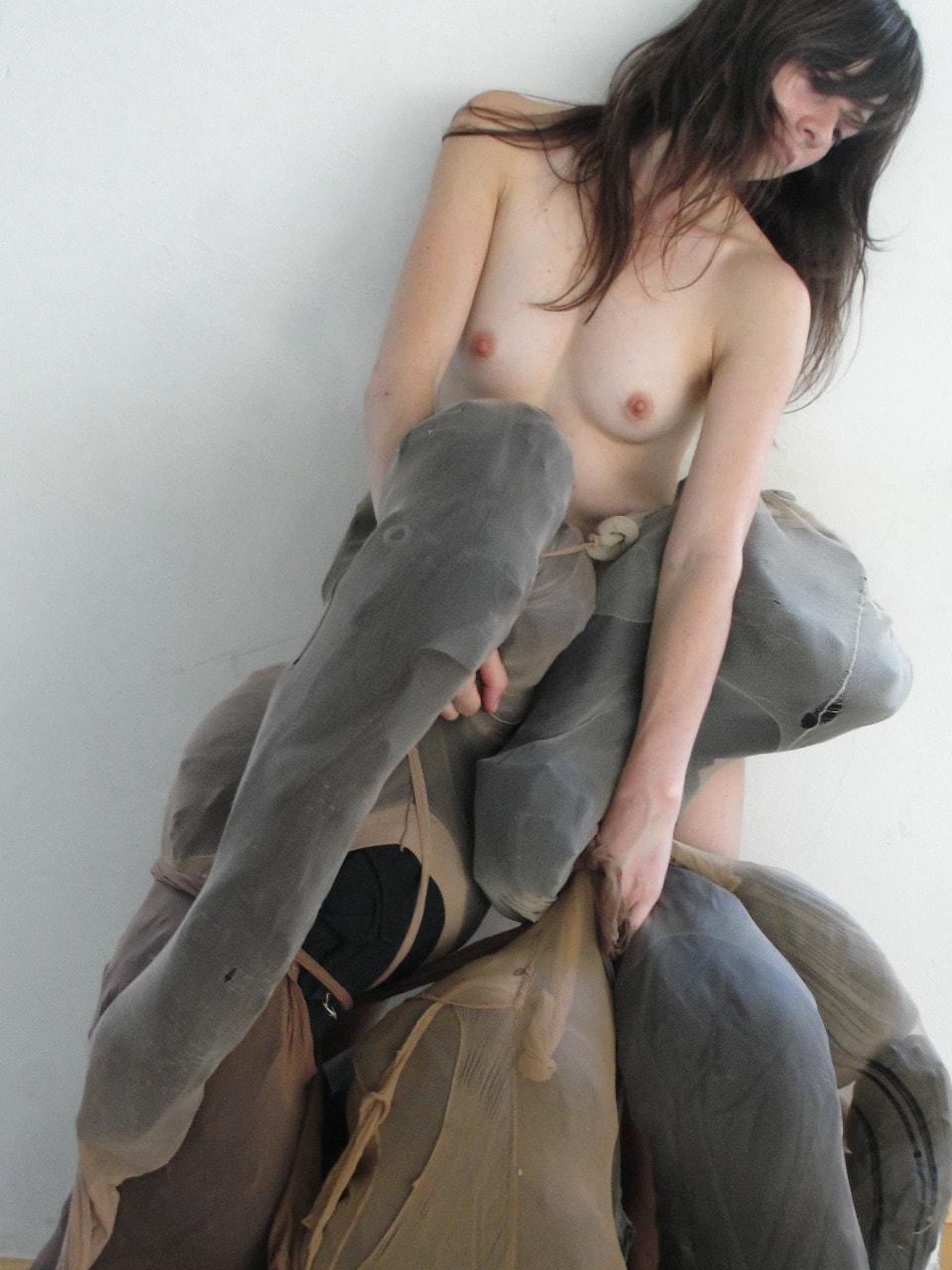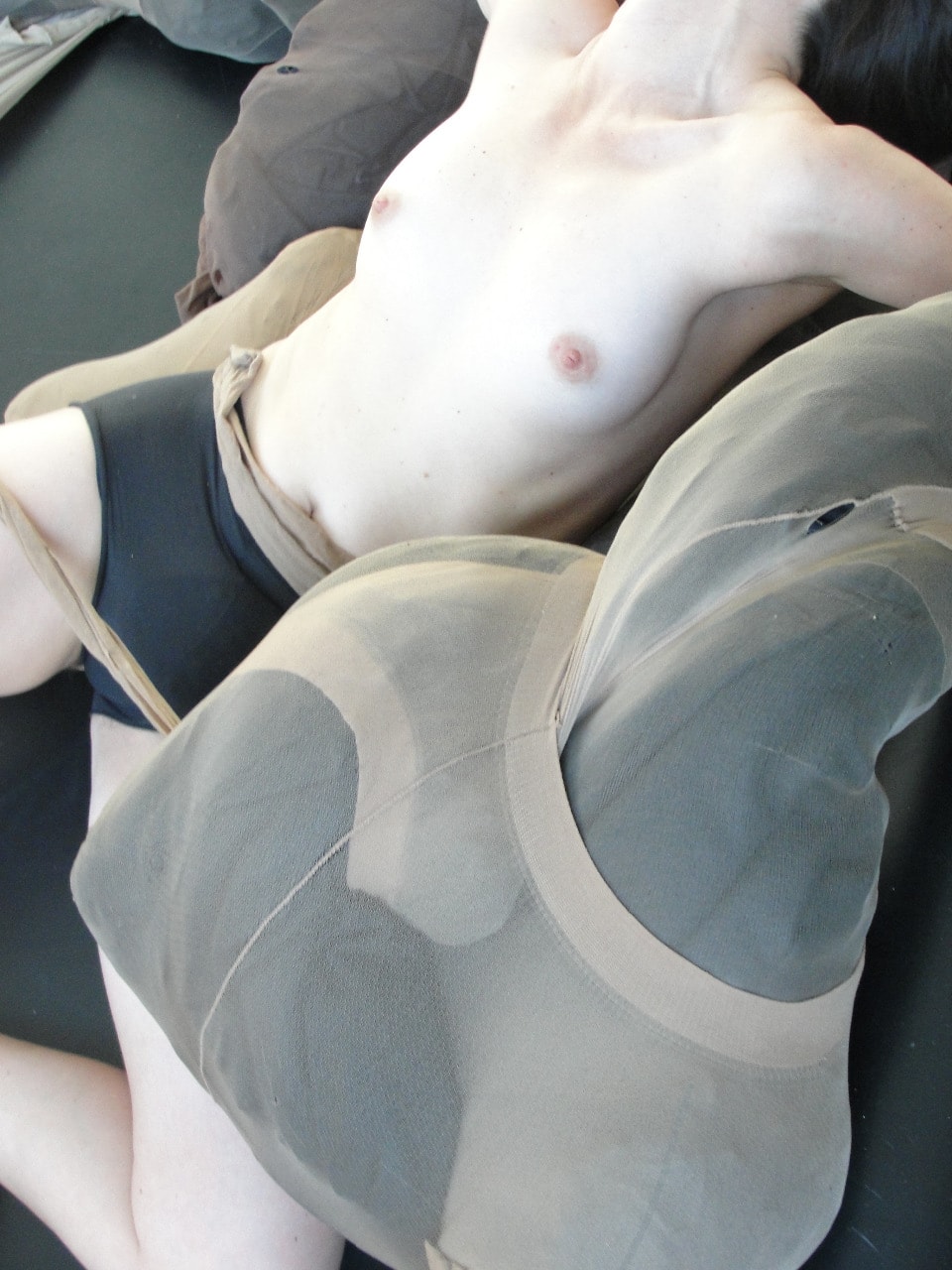 J'espère être capable de faire des figures surgissant de leur propre chair.

Francis Bacon, à propos de Trois personnages dans une pièce, 1964
Golden Baby is a hybrid project, where is played illusionnism and materiality: an installation performance which gathers the question of in situ, of transitory and the possible passages from one space to another. Reacting to the mass imagery stereotyped body, where the real goes away into its own image as Guy Debord underlines it, Elisabeth Bakambamba Tambwe underlines reality, the vulnerability of the body.
She puts in scene a fragile body and a form of sensitivity which the contemporary company would like to occult.
Here the body is only one aggregate of clean details that do not manage to be one. She let us see what is multiple and spread out. The viewers have thus to rebuild the many imaginary meanings and symbolic systems of the spread out image, or to lose themselves into the opacity of such a gleaming.
A body raises the question of limits, borders and territories, bases and frontality, the capacity of the inside and the actions; but also of persistence of the figure, the face like as many questions on the relation to human, intimacy, in the noted exhaustion of classifications or grids…
Here, a body alone, oriented towards a underlined materiality put to bear the most ritual actions. A body, an icon, fustigated by only temptation to exist, raising the question of a link to reality ever more complex.
A body. A small nothing, undertaken, analyzed, crossed and recrossed by the individual and collective horror, formed by the interior and outside, surface and transparency, but also by the depth.
The sculptures in fabric scattered on stage seem to be the body's obscene prolongation as the place where the face is evacuated from itself. A silhouette bores in the space which it sometimes crosses like a projectile. And then from time to time, it is a body that dismantles itself, slope, stations and expellees itself. Until not being more than a voice joining the cry which looks at us.
MY GOLDEN BABY,
MY BEAUTIFUL BABY,
MY DARLING,
MY SWEETHEART,
MY SONG IS FOR YOU,
DU BIST MEIN SUNSHINE,
DU BIST MY LADY,
MY BEAUTIFUL BABY,
MEIN HERZ IST FOR YOU.
Distribution
Concept and installation: Elisabeth Bakambamba Tambwe
Performer: Adriana Cubides
Dramaturgic support: Raul Maia & Johannes maile
Photos: ©Tambwe Bakambamba
Production
A coproduction of DIG UP PRODUCTIONS and WUK Theatre Vienna.
With kind support of MA7.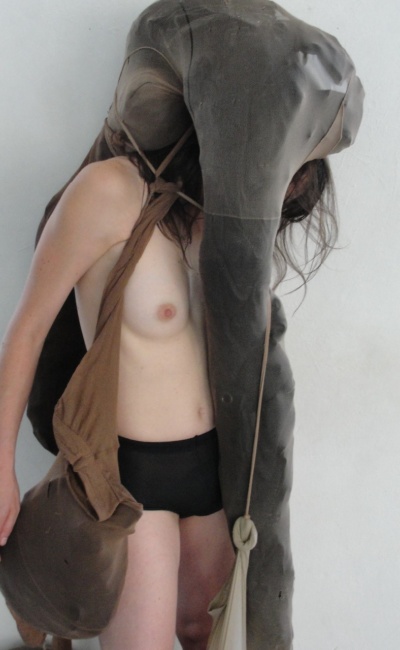 External links
Dates and places
26 April 2013, Dschungel Wien, Tanzquartier Wien
23 – 25 September 2011, WUK theatre Vienna,Währinger Straße 59, Vienna
Press
Videos