Jeanne Dark (2019)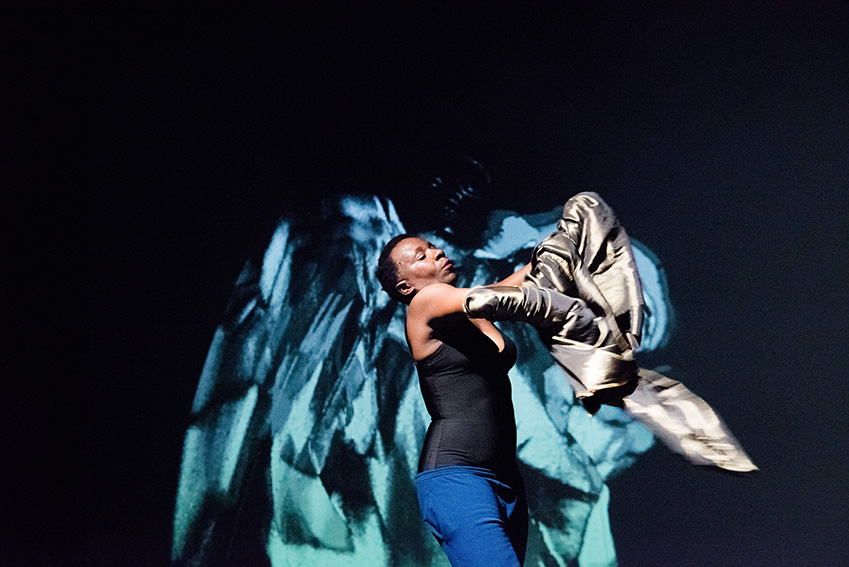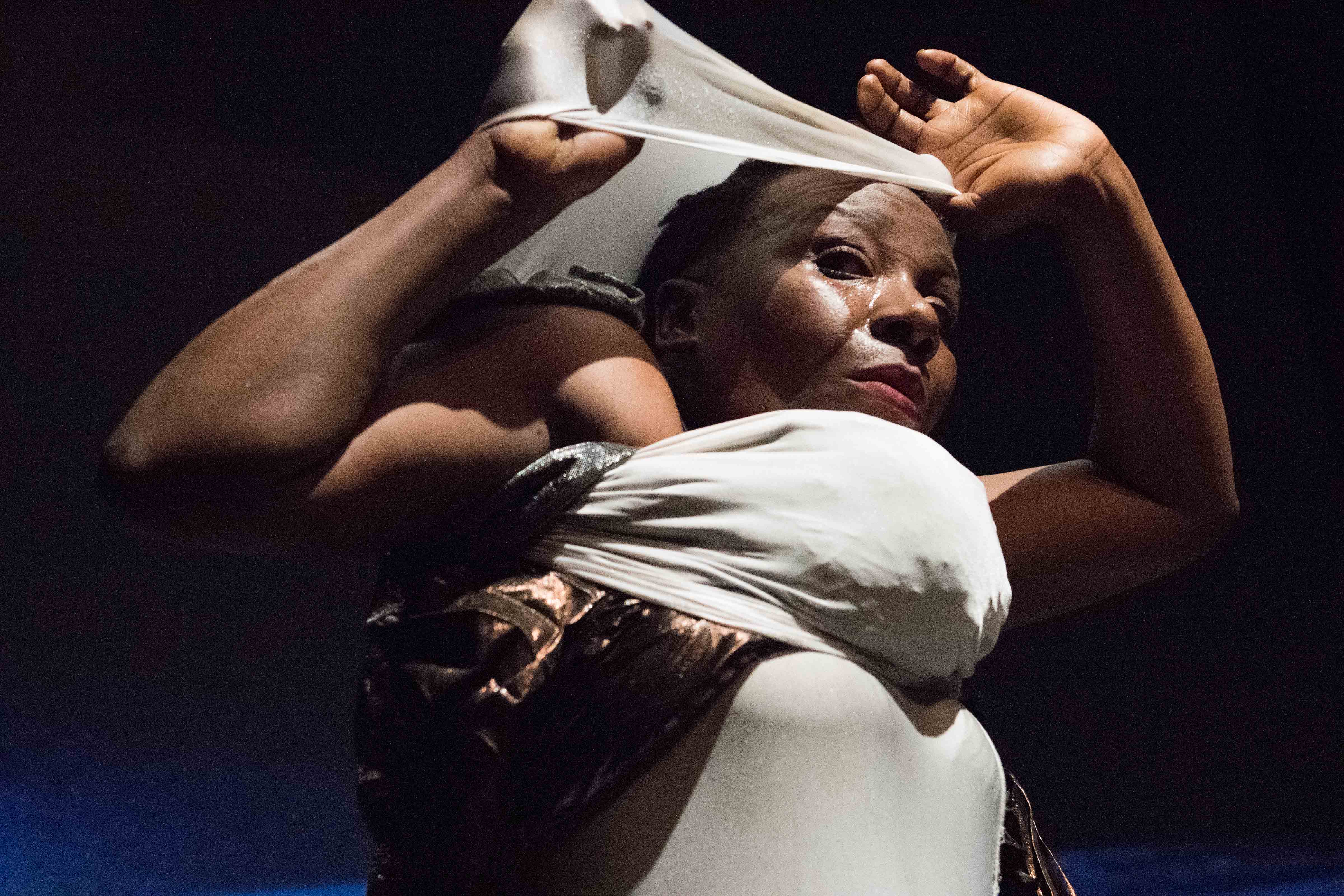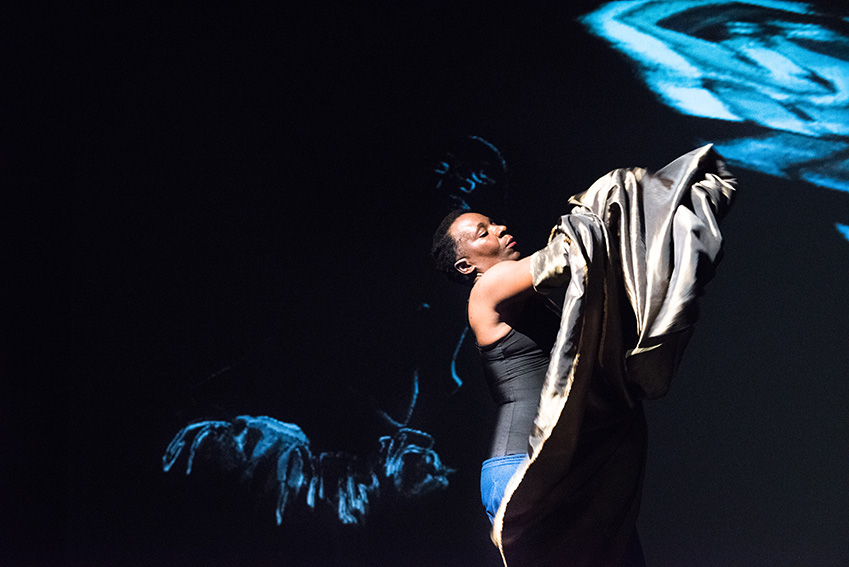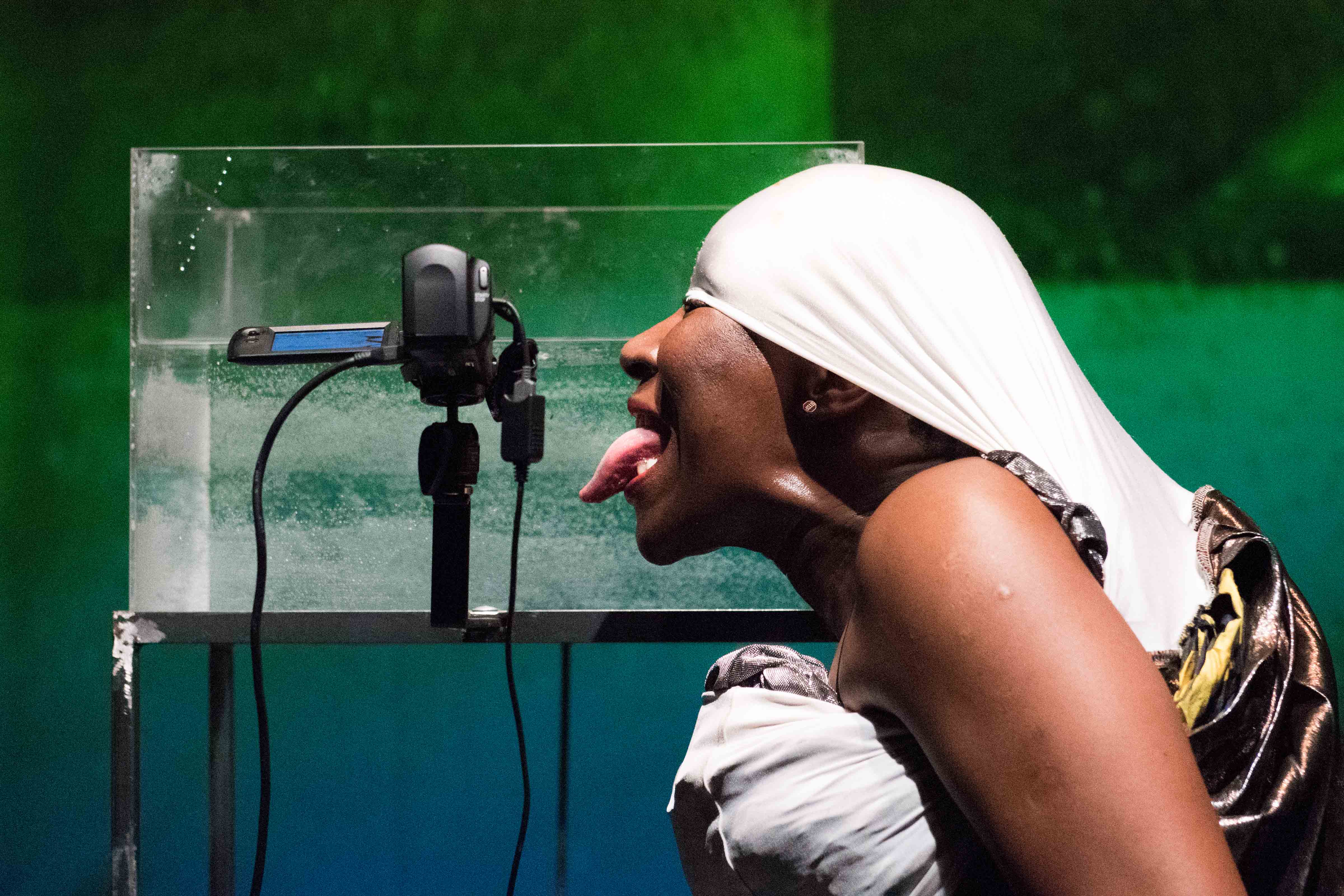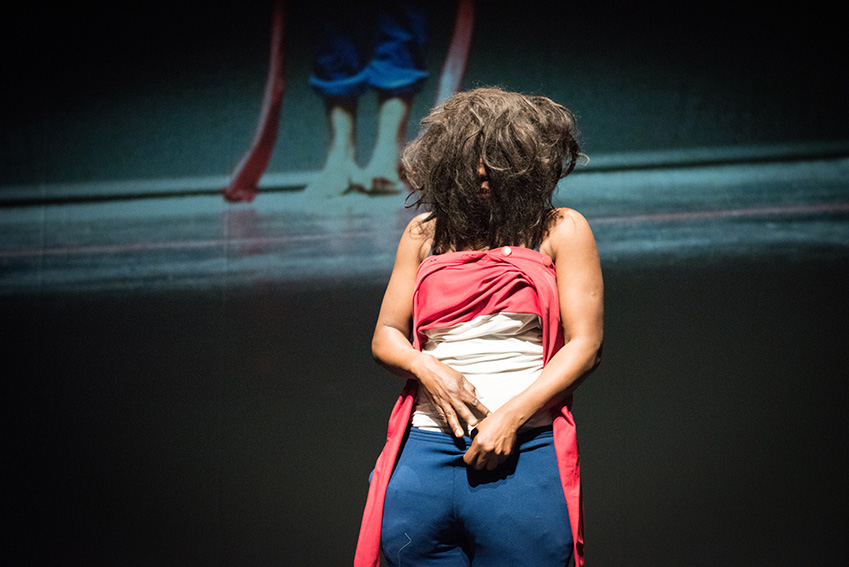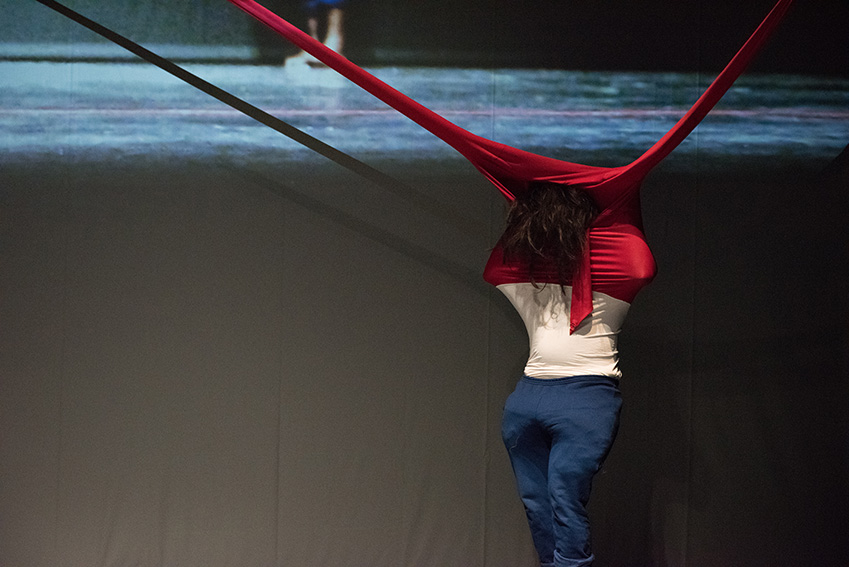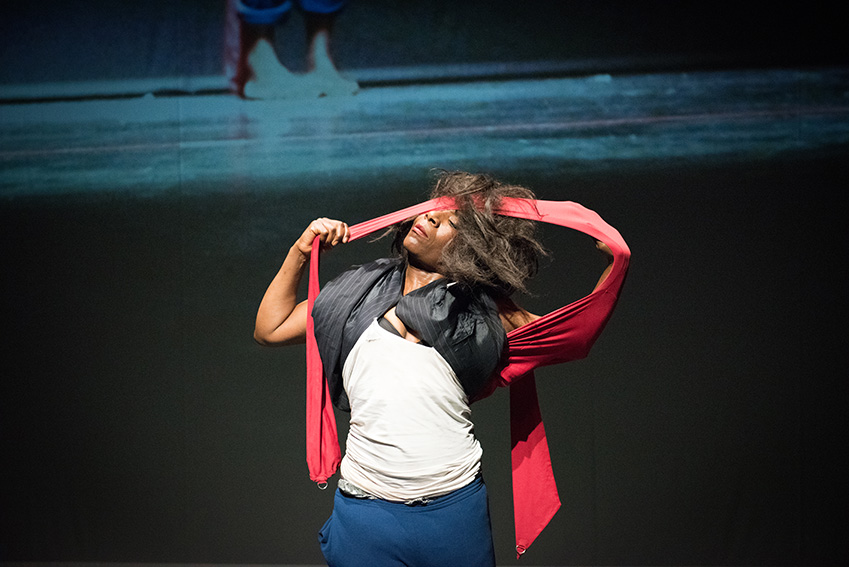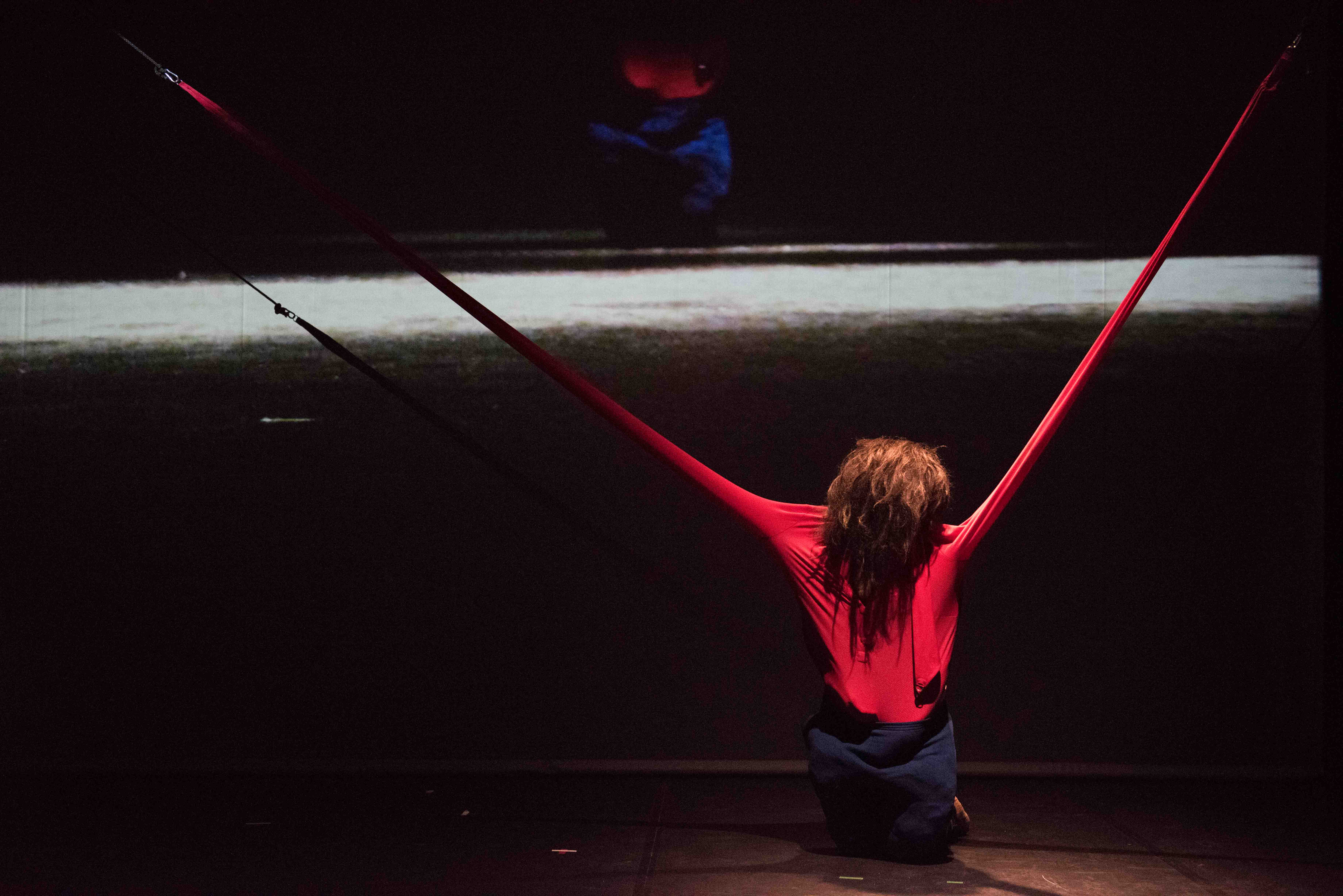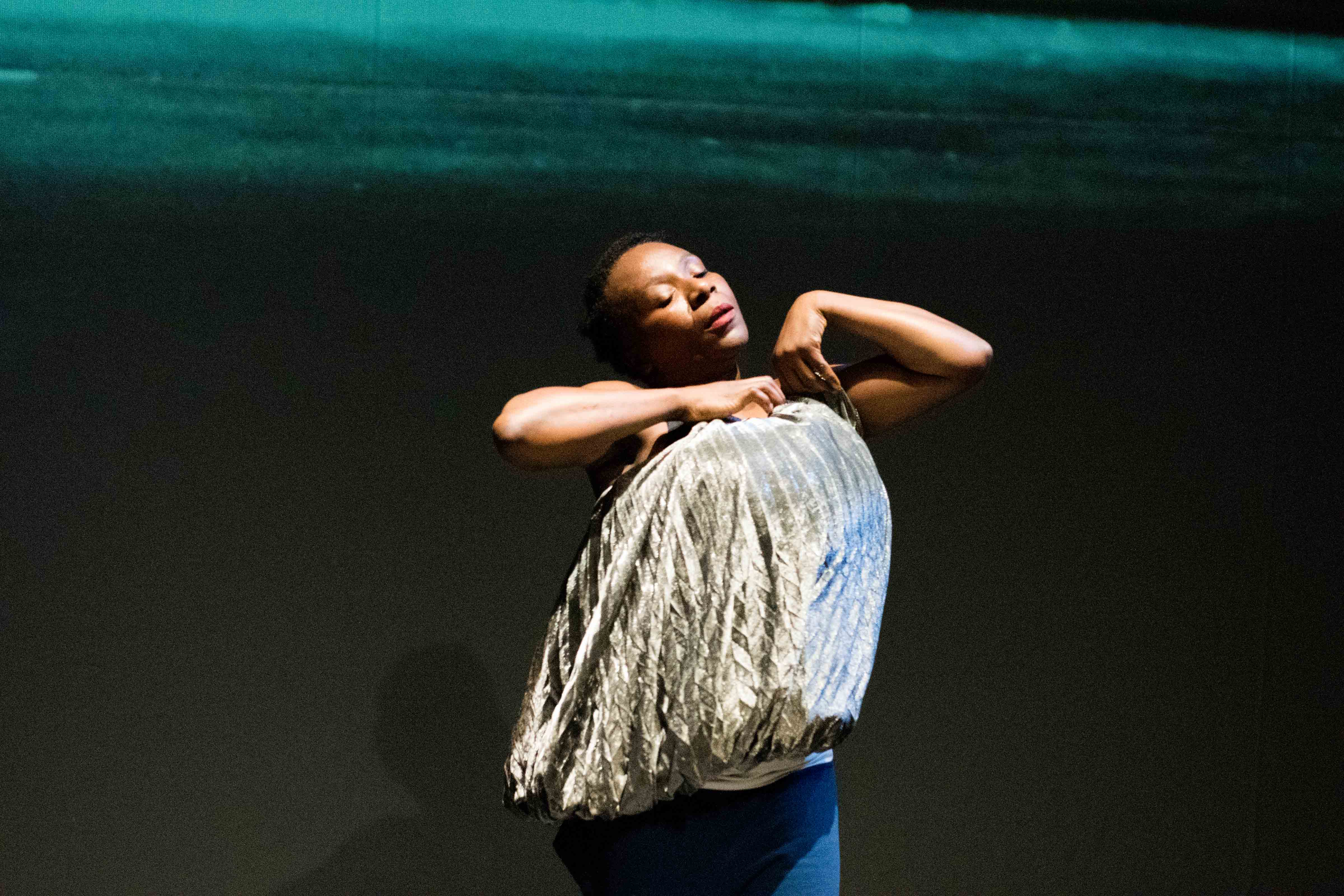 An Address to Jeanne – Who is she? Jeanne d'Arc *, the French national heroine, who has a steep career even after her death: condemned as a heretic by the spiritual court, sent to the stake with deliberate circumvention of the secular jurisdiction, rehabilitated a quarter of a century later and transformed from a church to a martyr declares to be a saint after 500 years to flare up as an icon of resistance and, more recently, to be captured by the French extreme right.
Does the story of your sentence have anything to tell us? Which body would you own in the here and now? In a radical reduction to a cut body, the performance opens up many associative fields, roles and perspectives and at the same time asks about the position of the judgment and those who made the judgment. But Jeanne – she acts! * As a young woman, Jeanne d'Arc rose from the social sidelines and became an extremely successful military leader. Involuntarily, she also became a simple farmer's wife to a witch, a celebrated heroin to a demon worshiper. Condemned not only for her superstition, but equally for wearing men's clothing or interpreting her struggle as murder – only soldiers were granted the right to kill – she paid the performance of "male virtues" with a cruel death.
Distribution
Elisabeth Bakambamba Tambwe (Concept/ Performance),
Goran Bugaric (Costume Designer),
Stefan Röhrle (Costume assistant),
Elia Buletti (Sound -Music),
Gustavo Mendez (Video),
Philippe Riéra (Dramaturgy)
Production
A co-production of Verein zur Förderung der Bewegungsfreiheit and brut Wien. With the kind support of the Department of Cultural Affairs of the City of Vienna.
DIG UP Productions accompanies the creations of Elisabeth Bakambamba Tambwe.