Lecture Performance – installation "From the Future" – Esther Stocker (2016)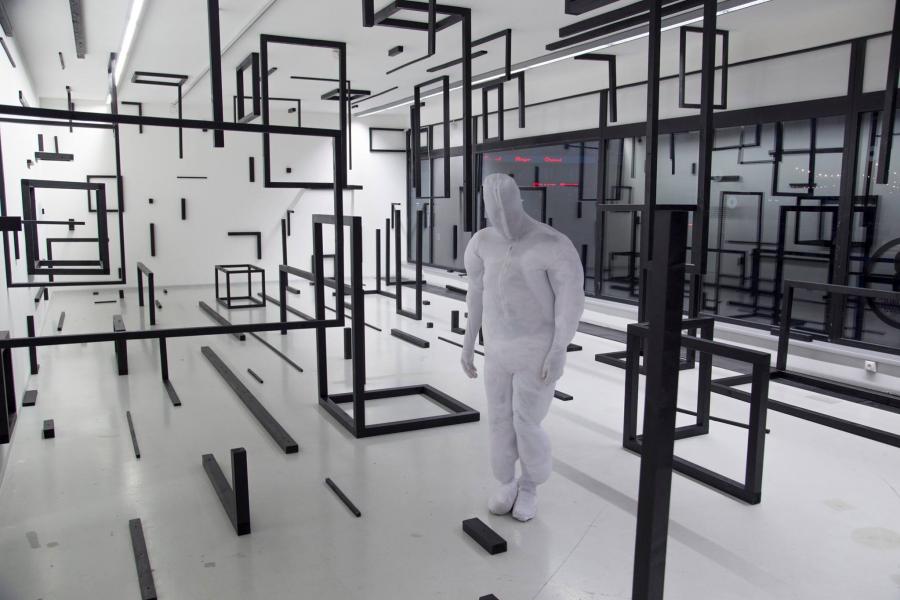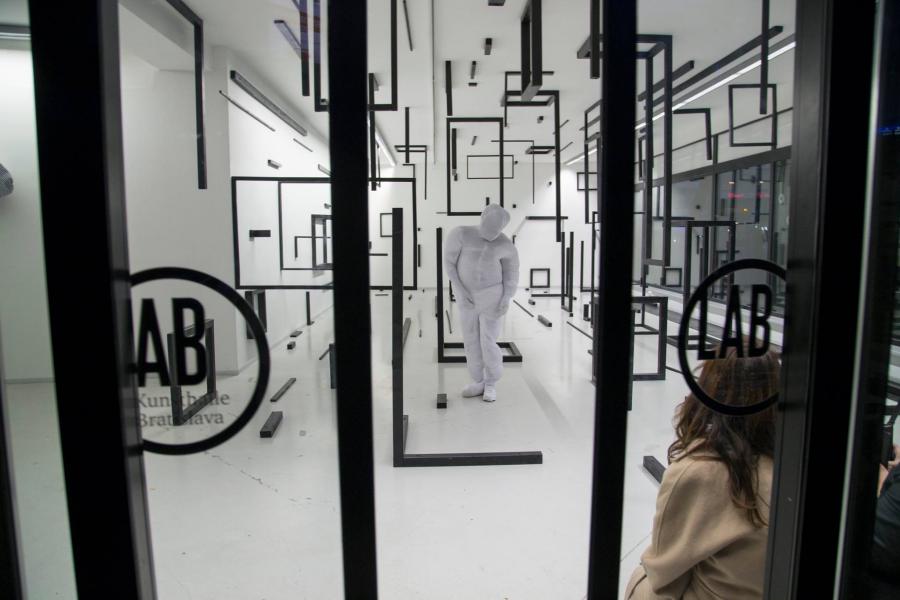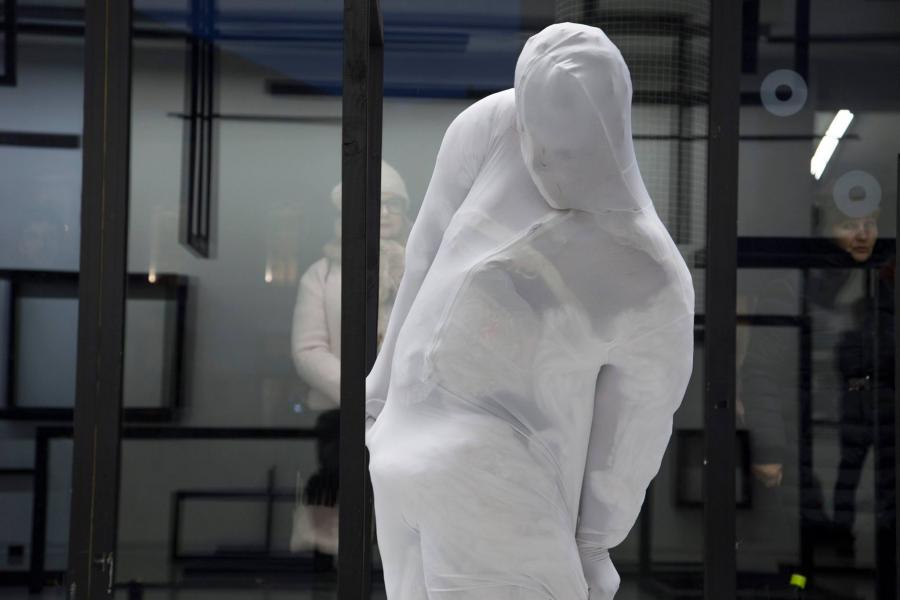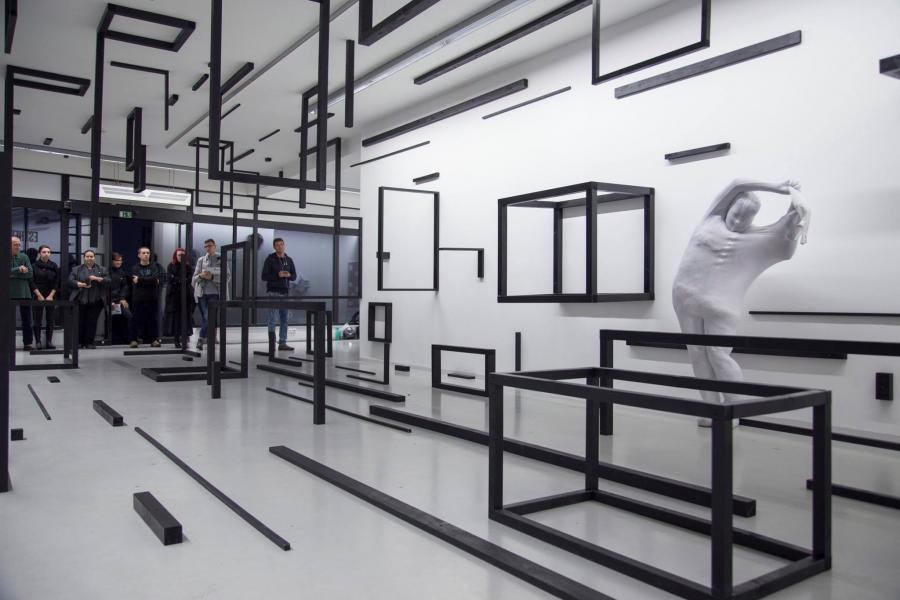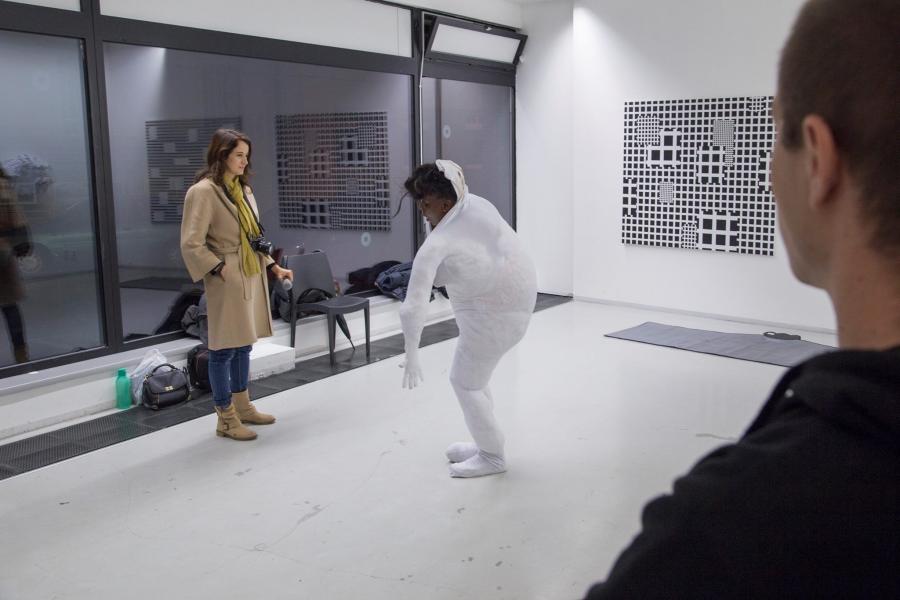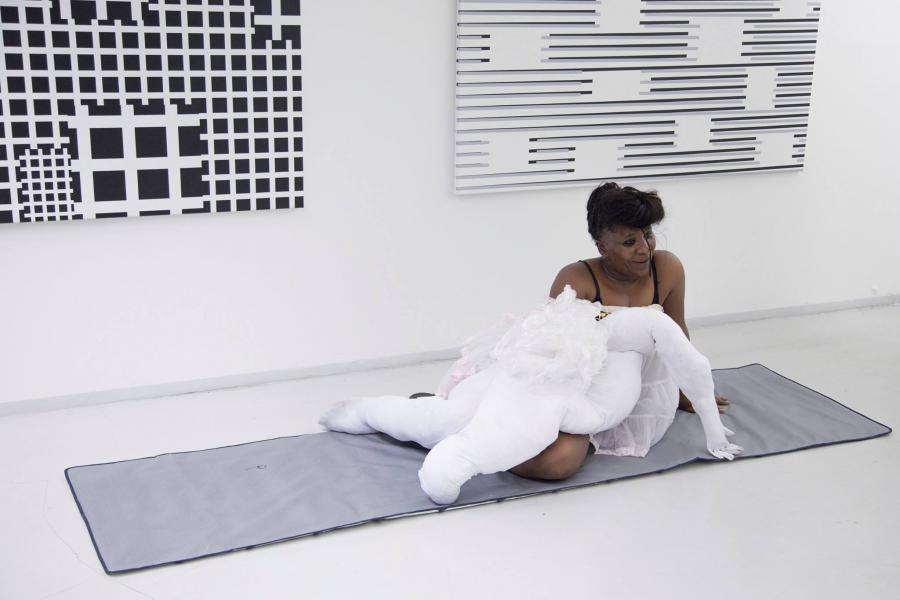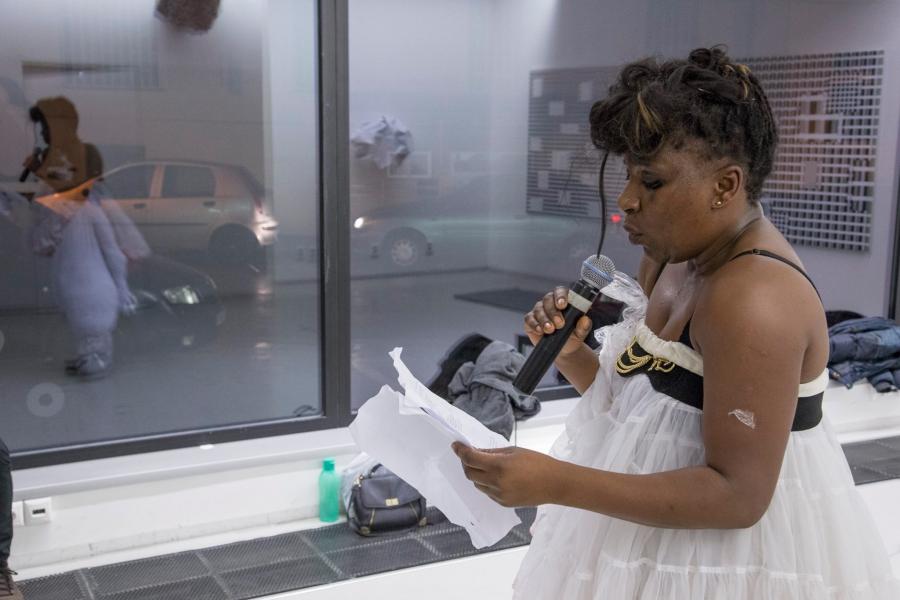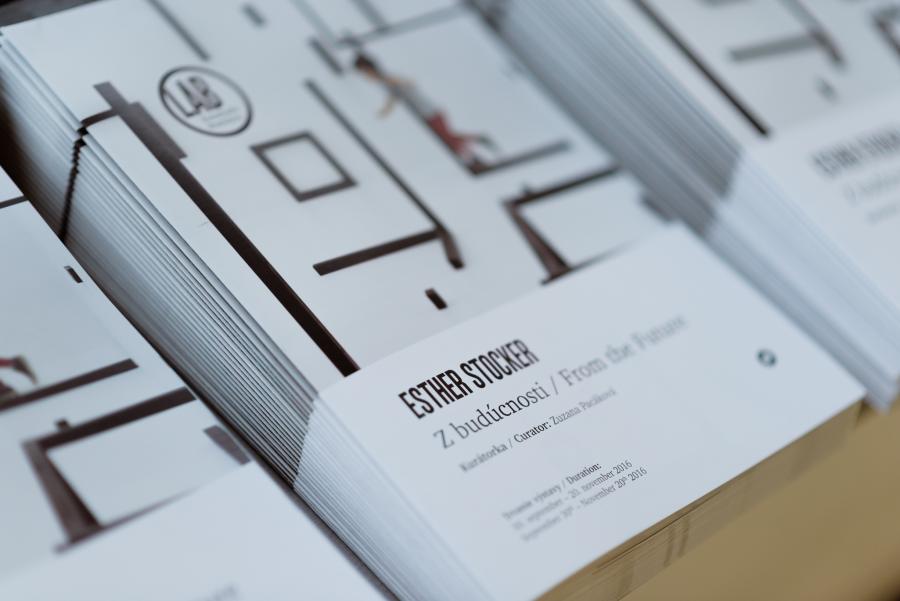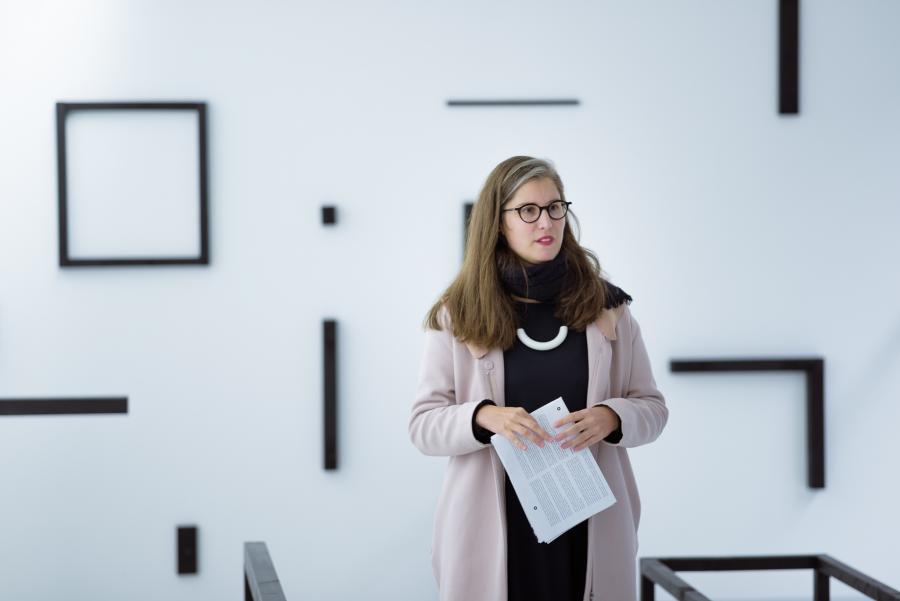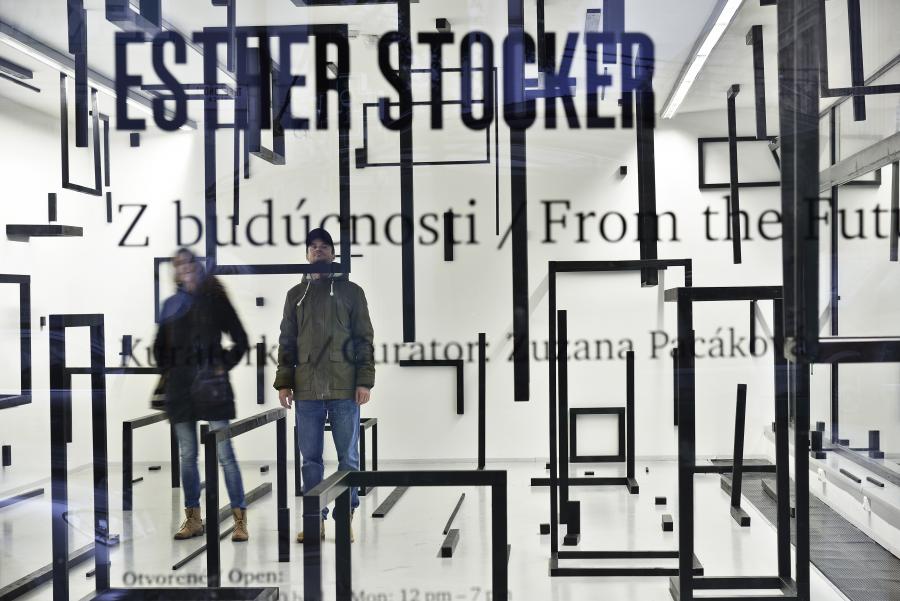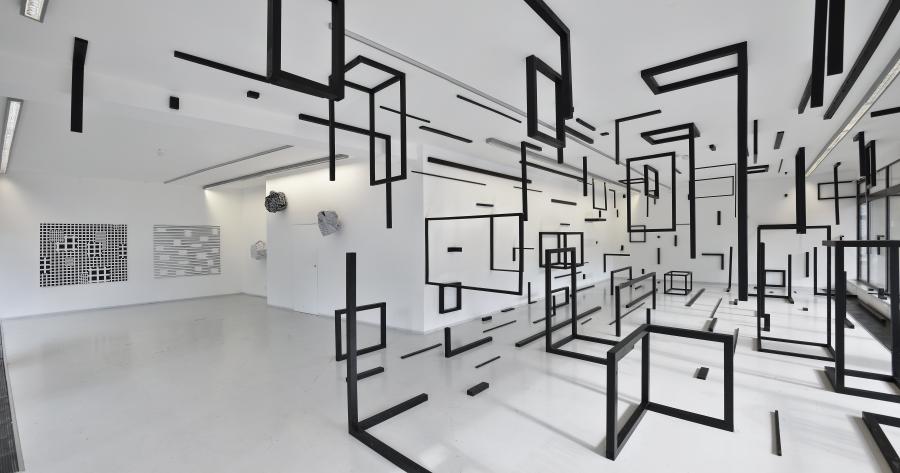 Esther Stocker focuses on spatial abstraction and architecture that takes the viewer into a different dimension. Geometric landscapes in black and white are created by the multiplication of shapes and simple shapes, horizontal and vertical. She creates rhythmic patterns that underline the inflexibility of her works. The repetition of basic elements, the shifting of the horizon and the play of perspective create the depth as well as the volume of the space.
Her installations represent a direct continuation of abstract paintings and solitary sculptures that she develops and decomposes in space and therefore also applies to architecture as well as in public space. It emphasizes the game and stimulates the viewer to complement the dynamics and determine the depth of the installation itself through its own presence or movement. Thus it defines the "finite" of the given space
"I'm trying to find things that I wasn't looking for and there is a solid truth in geometry. My paintings and installations focus on reduced geometric structures and their ability to change. In this context, I am interested in the contrasting poles of change: that it can lead either to development or to collapse, "explains the artist.
The rigid organization of the individual elements creates a certain mathematical pattern, precision and order. Strong visualization and the play of optical illusion often lead the viewer to define his own way of perceiving: to focus on a fragment of the geometric landscape, or vice versa, to perceive the space as an undefined whole. The presence of the spectator transforms the gallery into a podium, a playground, opening up new possibilities of perception and behavior. The installation acts as a coordinate system in which people represent the elements that determine them and encode them.
The reading performance of Elisabeth Bakambamba Tambwe took place on November 19, 2016.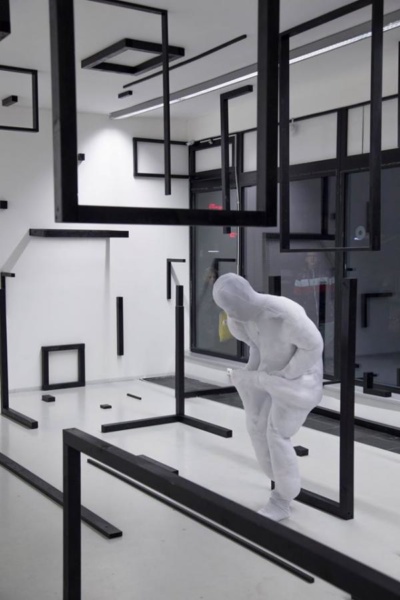 External links
Dates et places
Videos