Pink Eye (2016)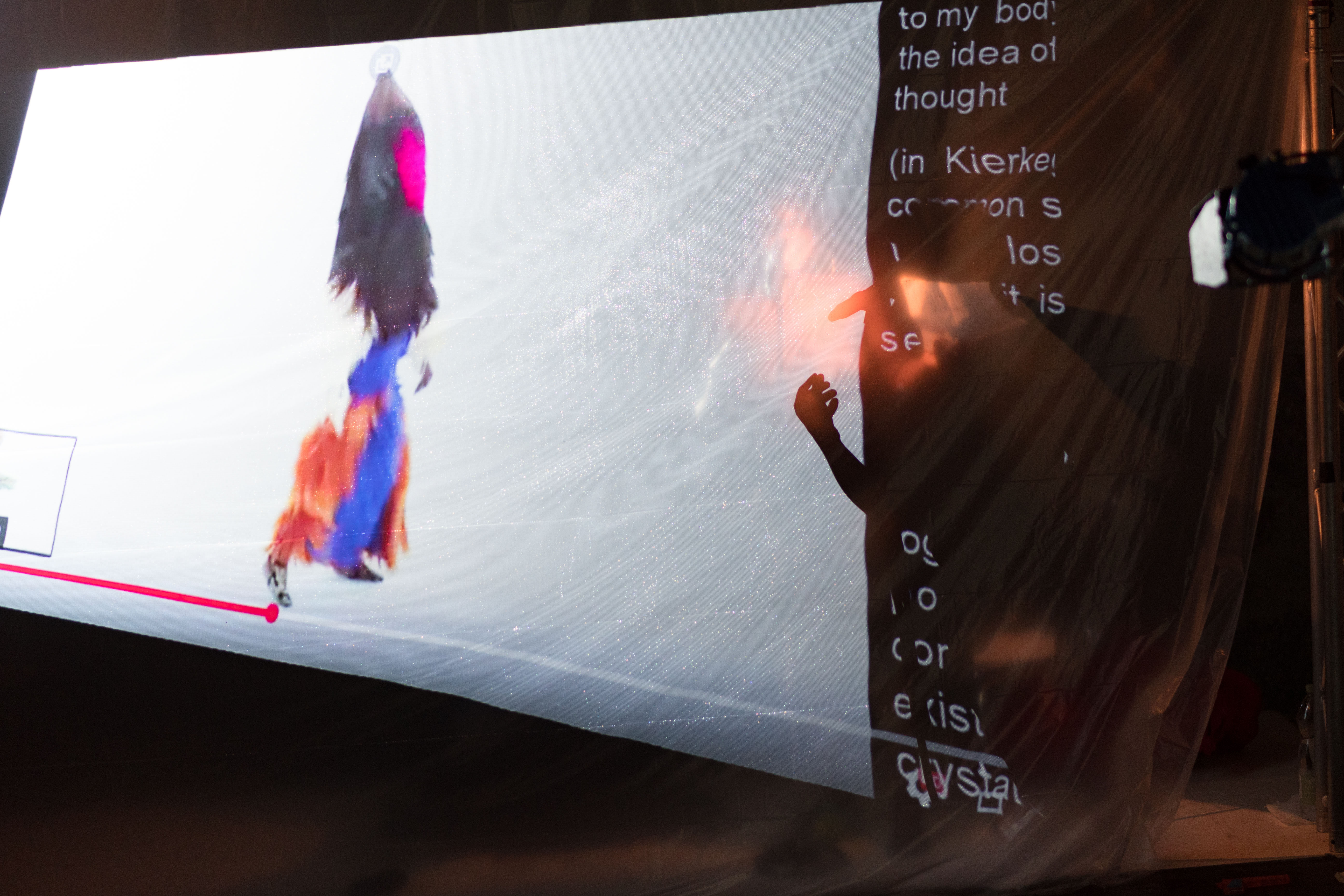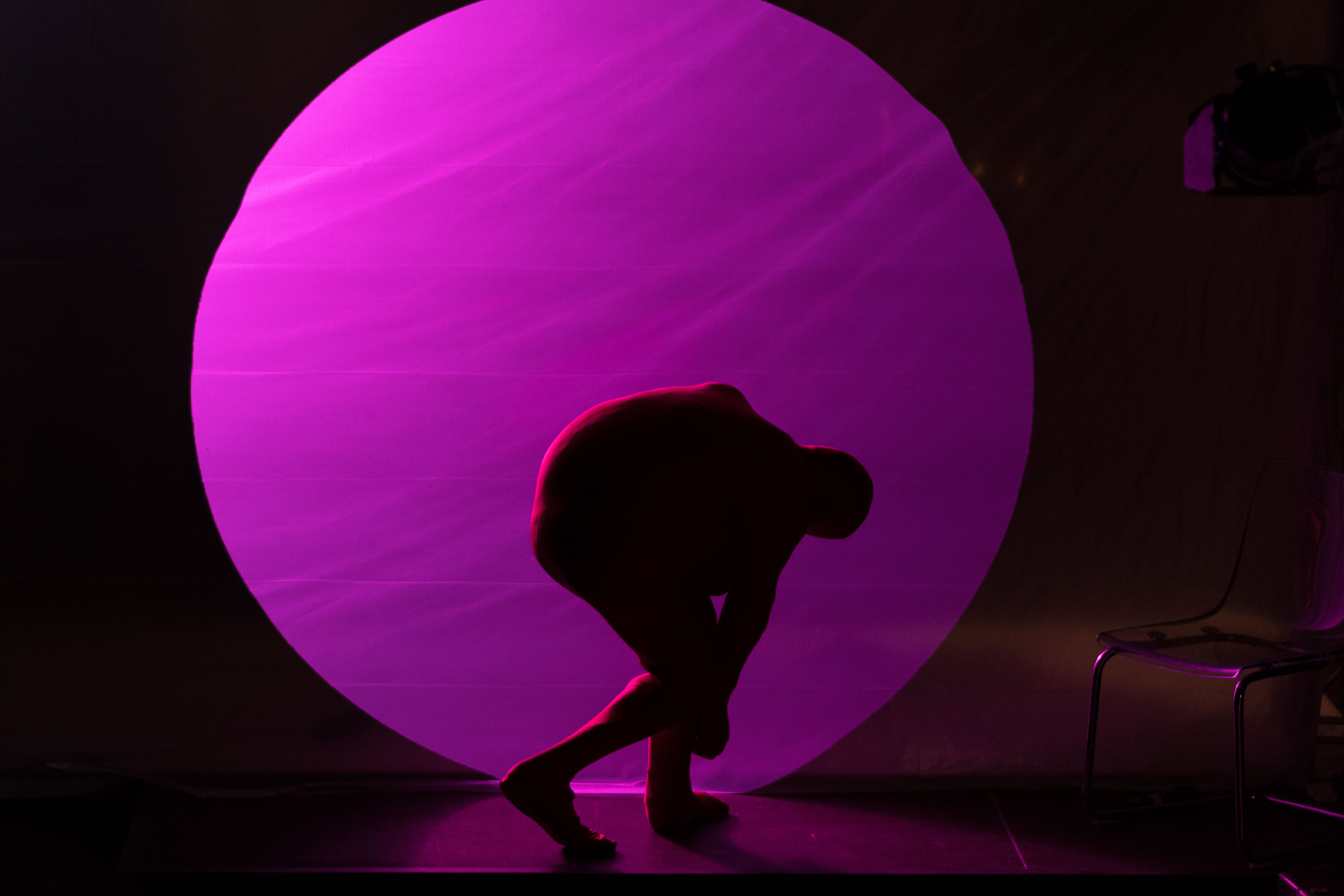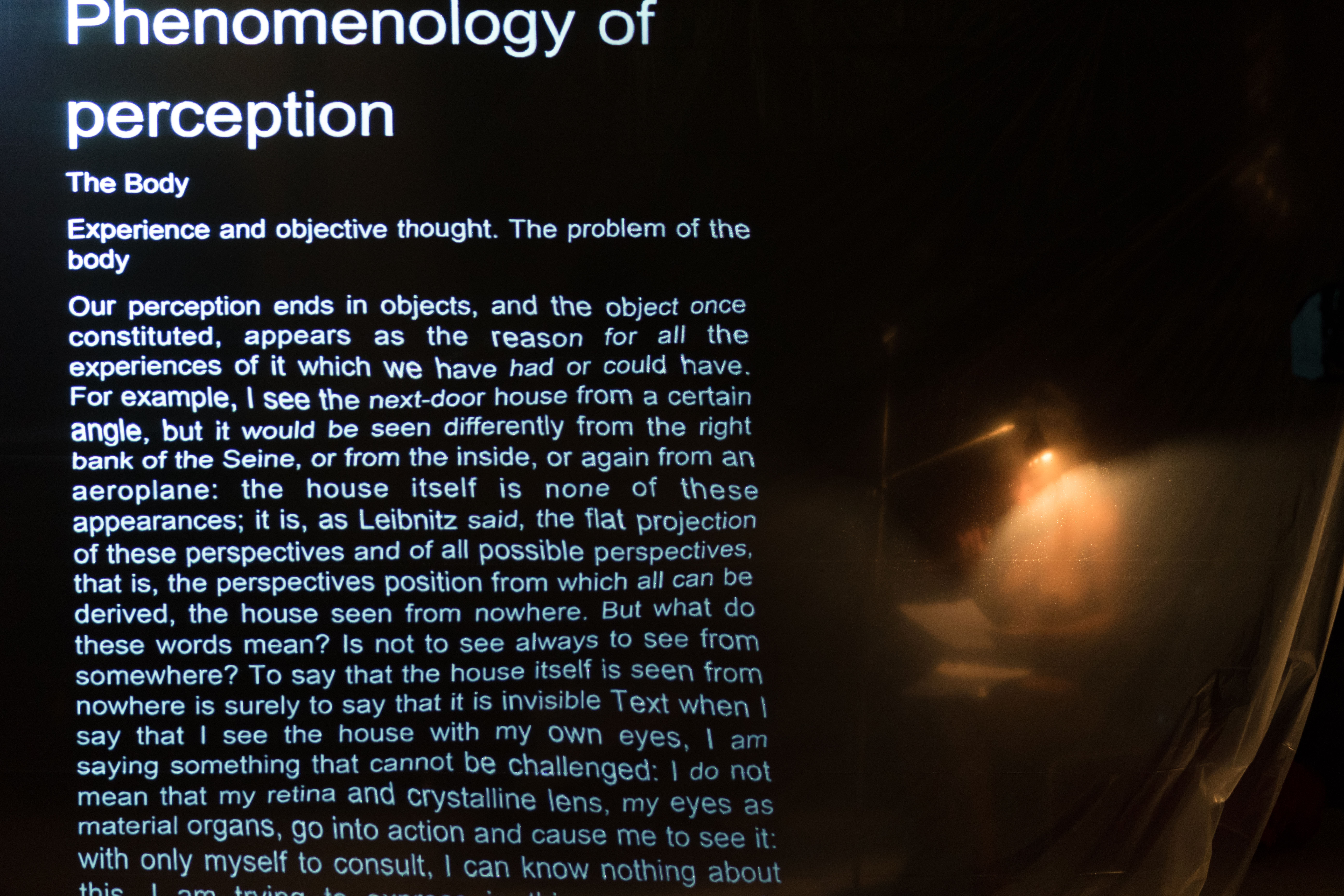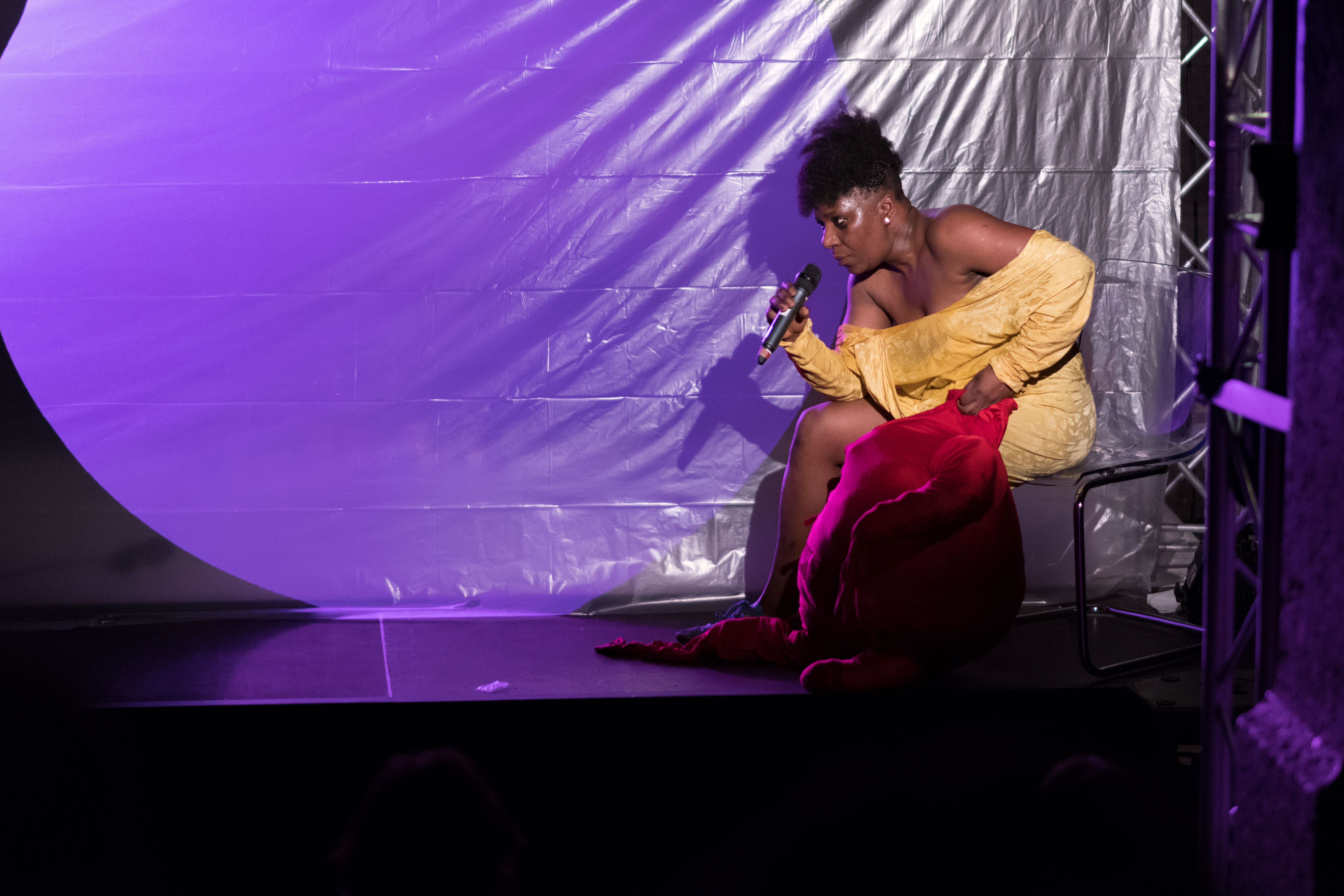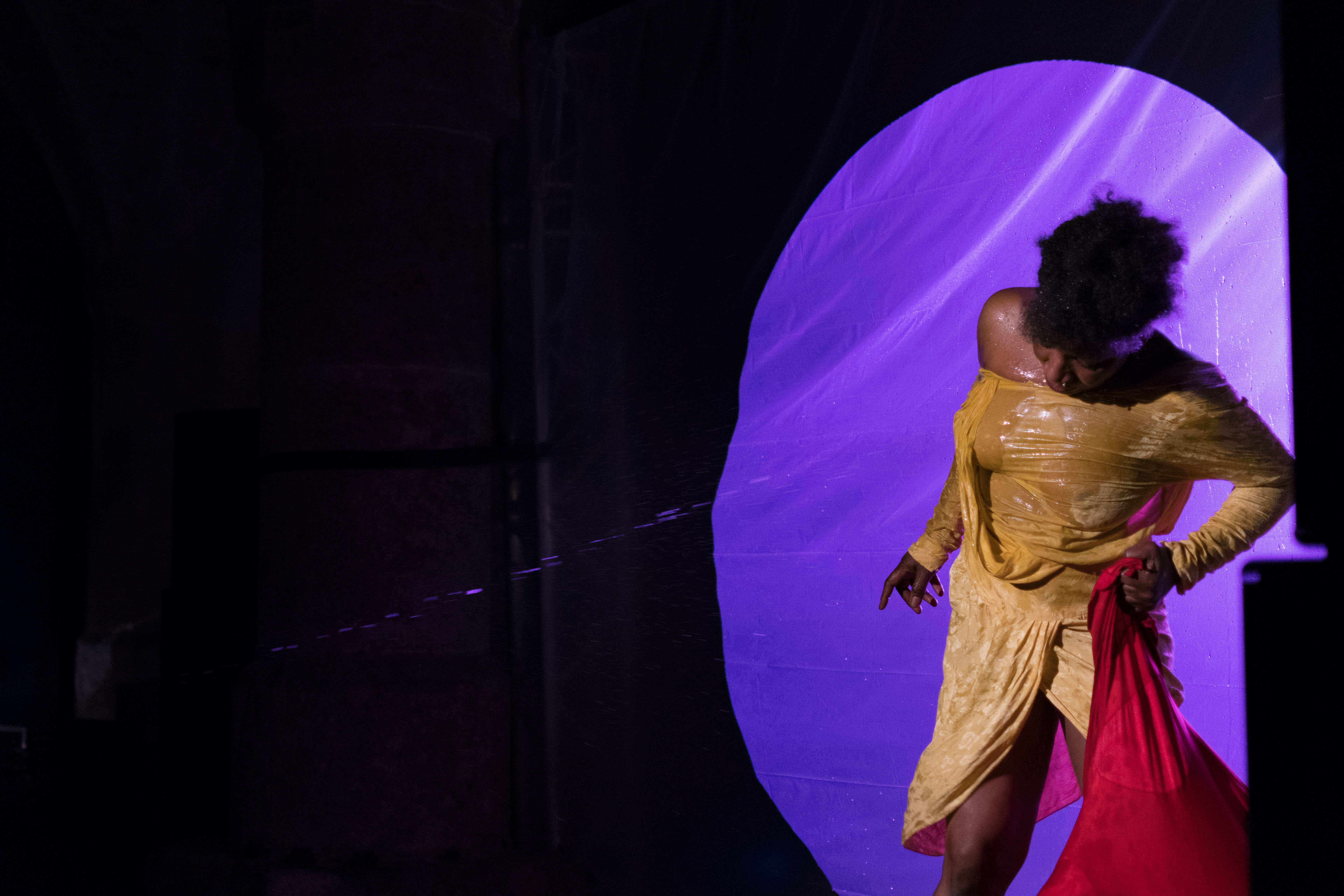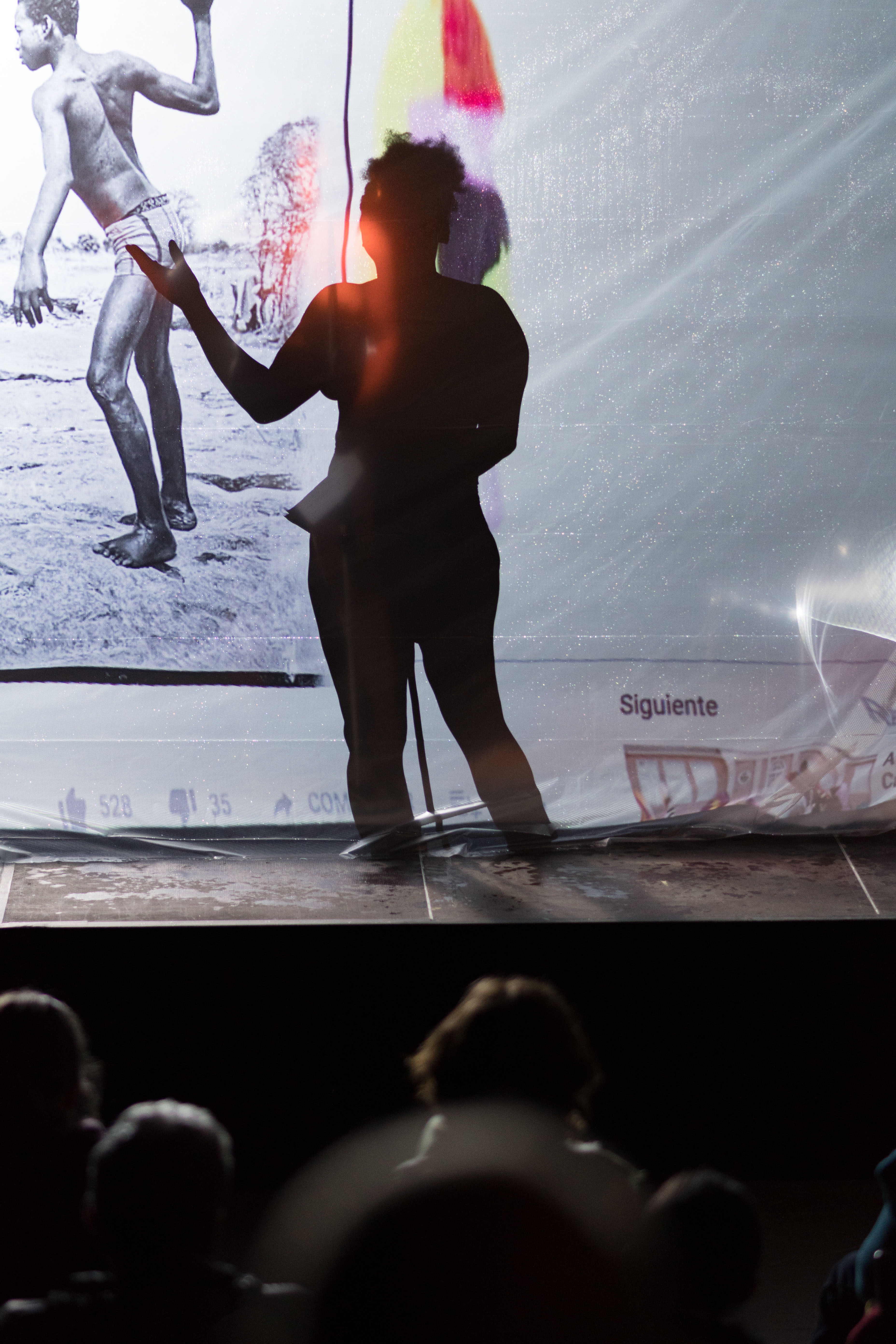 Elisabeth Bakambamba Tambwe takes a look at the gaze itself and confronts us with the question: Can you see without looking?
What do we know when we see something – someone? Do we really perceive the person in front of us or do we merely react to the codes of a reality that is both familiar and forced upon us? Gender, age, skin colour, class… Working on a new project, Elisabeth Bakambamba Tambwe, visual artist and choreographer shows a step of reflexion for steirischer herbst, accompanied by the Chilean multimedia artist Nicolas Spencer.
Elisabeth Bakambamba Tambwe explores individual perceptual differences along with the filters applied by us when we categorise our fellow human beings – in her case as a black, female, artist and mother.
In "Pink Eye" she deals with those gazes and how they can be re-conquered, thwarted and redirected, focusing on the (self-)manipulation of bodies in Western Europe, the Austrian-African diaspora and in Congolese society. She invites the audience to follow her behind the mirror and cast a critical eye on the gaze.
Distribution
Concept and performance: Elisabeth Bakambamba Tambwe
Video and sound design: Nicolas Spencer
Projection and mapping: Eduardo Trivino
Live-image systems: Gustavo Méndez
Research: Benoit Jouan
Photos: ©Wolf Silveri and ©Innsbruck International/Christa Pertl
Production
Commissioned by steirischer herbst
Project Management: Roland Gfrerer
Technical Direction: Karl Masten