React in silence, please ! (2008)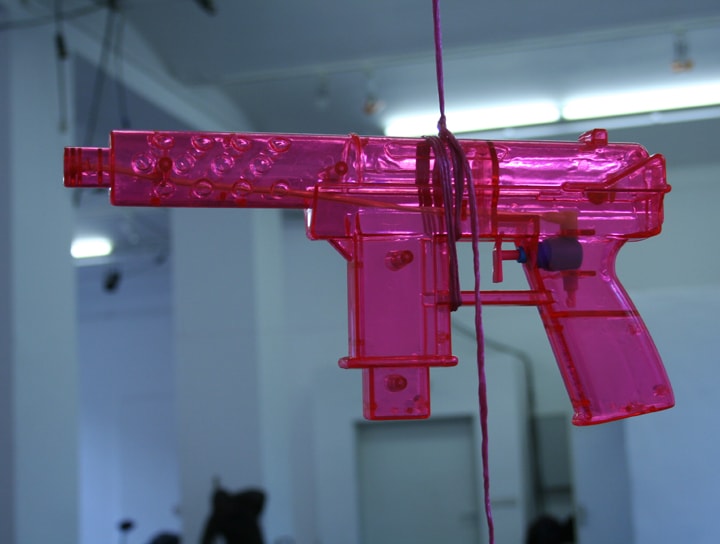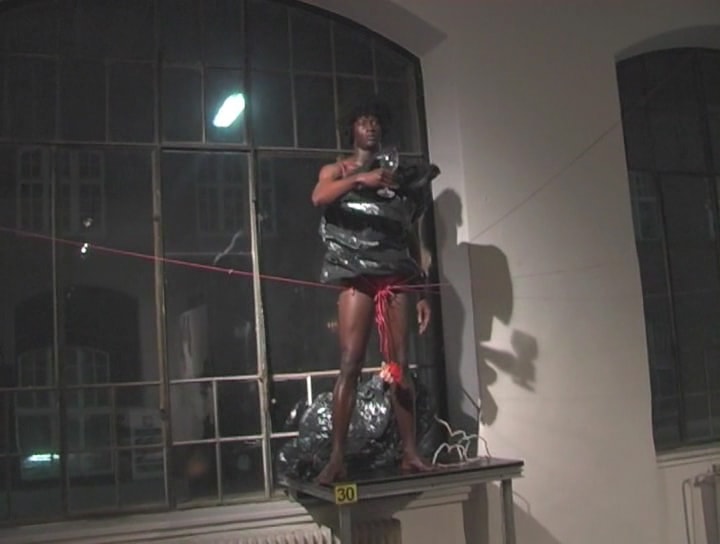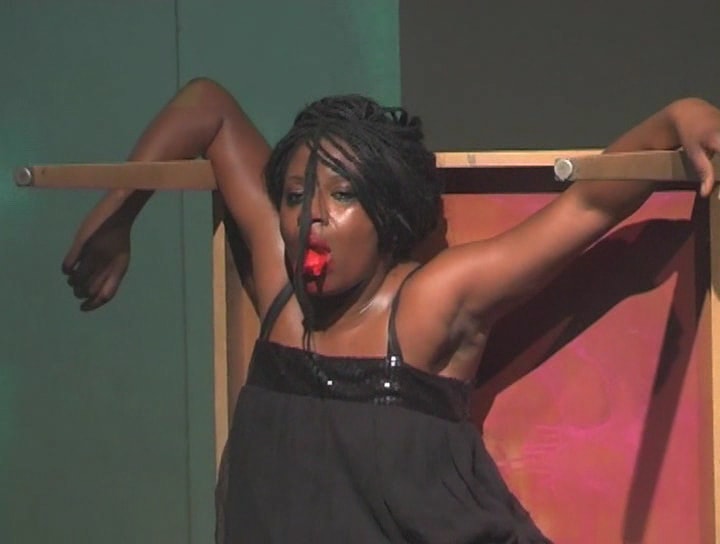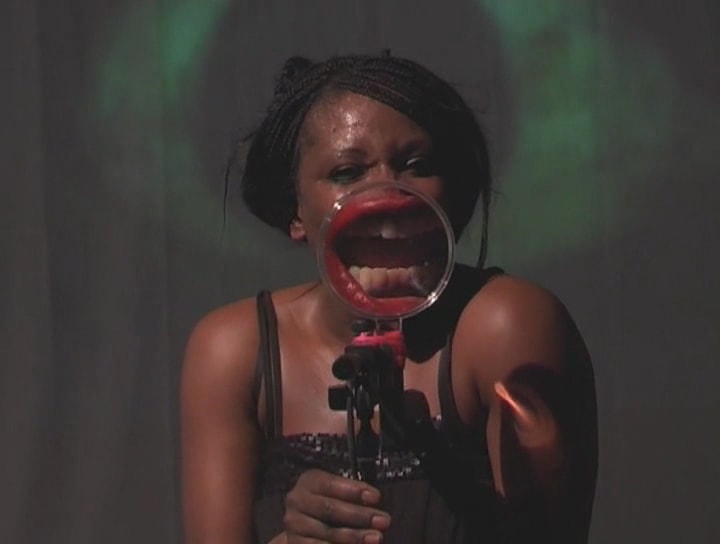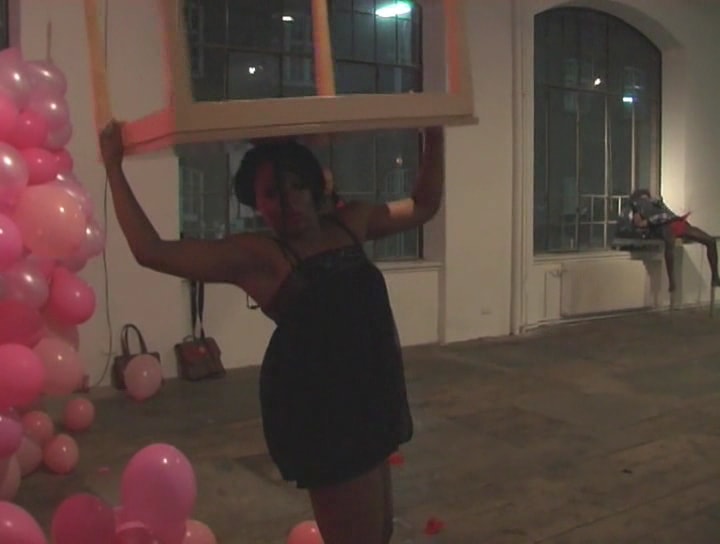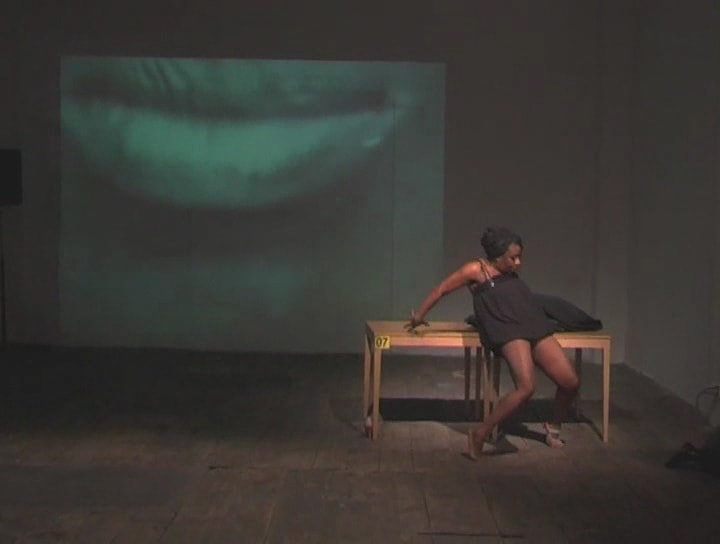 This work was inspired to me by the dramatic and sordid events which brutalise and spoil the body of Congolese in the east of Ex Zaire. In both Kivu, the rape became a genuine weapon of war. The militia violate and introduce any kind of objects into the vagina of the women with an obvious aim to destroy from the inside but also in order to drive out the populations of the villages of these areas rich in ores.
OBJECTS
The work is designed like a police investigation. A series pink items and of videos projected are laid out on stage like an installation of sculptures. These objects disseminated on the scene and above the public have all a secret bond: they are evidences. All these elements create a display close to installations as those one can find in galleries and museums of contemporary art. It will lead the spectators to move to the stage and thus to become genuine performing actors. Indeed, the day of the representation corresponds to the opening of this exposition-exhibition. Thus at the end of the work, the public is invited to go up on stage where a glass of wine is offered. It can then wander with a glass of red wine in the hand (which for me is the blood of the victim) and thus to walk through and observe the installation more closely, while the song of Yoko Ono resounds: "KISS KISS KISS". The audience, having penetrated in the symbolic space of the stage, will try or not to reconstitute the story of the tragedy (put forward during the show) and this thanks to the objects (of which some are marked with words, titles), with the two bodies (always on stage), and with the documents of judicial police spread out over the ground. The observers will easily be able to guess that these heteroclite objects (true bodies objects all covered with only one single colour: that of the flesh) were inside a belly and that they were ejected by it. Who introduced these pink "things" and what for?
---
DISTRIBUTION:
Concept : Elisabeth Bakambamba TAMBWE
Performance : Elisabeth Bakambamba TAMBWE, ely moubueya, Jamal Mataan
Choreographic support  : Serge Aimé COULIBALY
Music: Gilles LELEU
Video: François TAMBWE
Photos: ©Dig Up Productions
---
COPRODUCTION:
Ce projet a été développé dans le cadre d'une résidence «TURBO 2008» coaché par Thierry Bae du festival Impulstanz de Vienne. La création sera achevée en mars 2009, en résidence avec le WUK à Vienne. (http://www.impulstanz.com/festival08/extras/turbo/?id=tambwe).
---