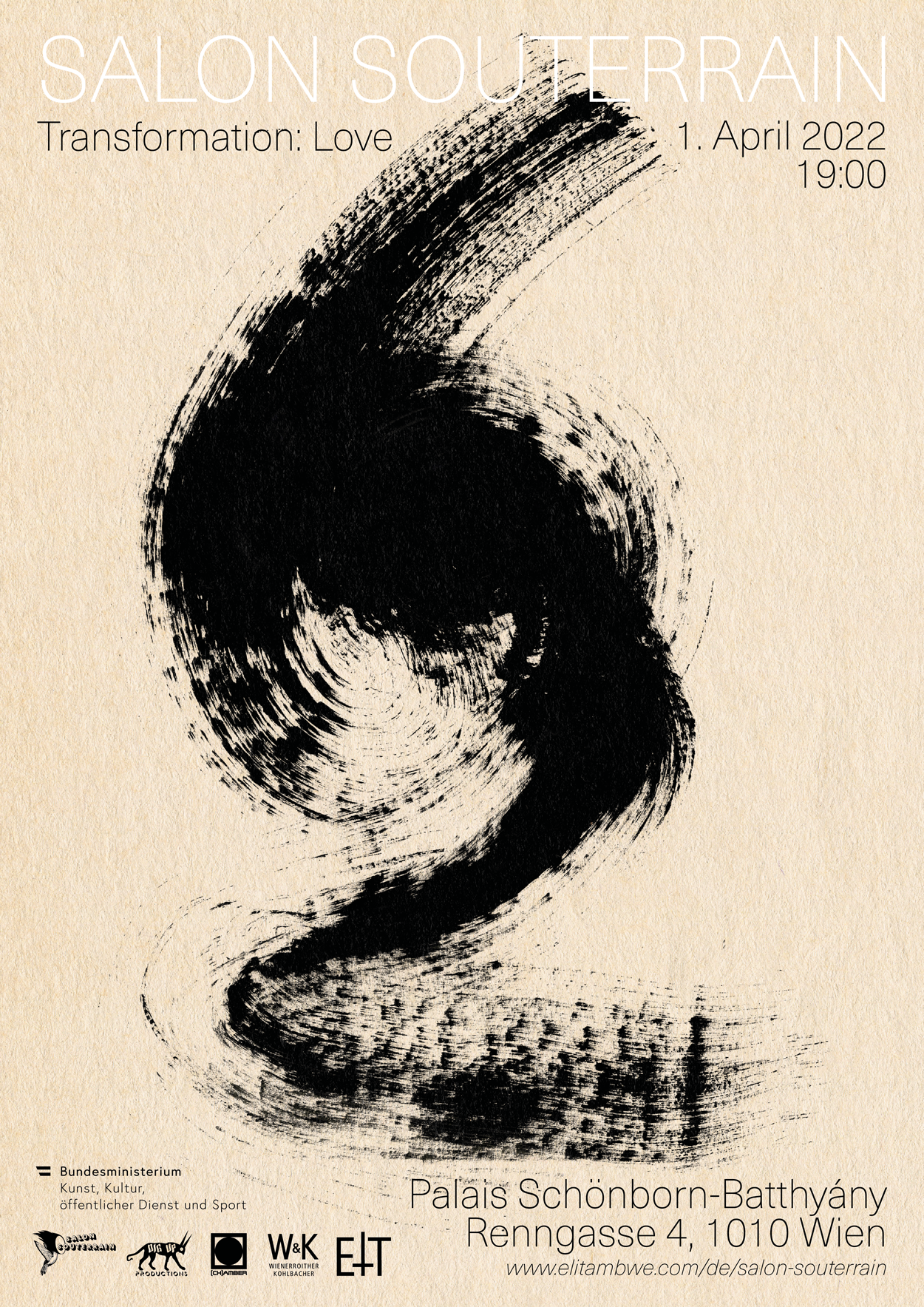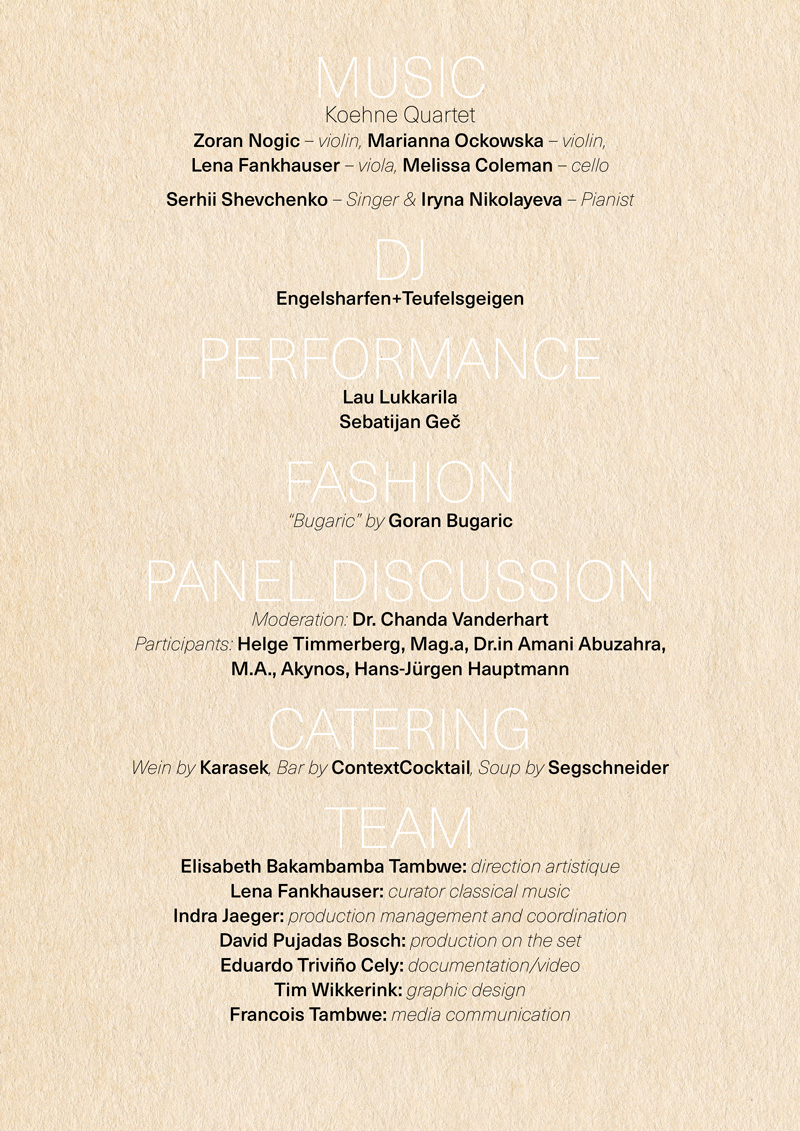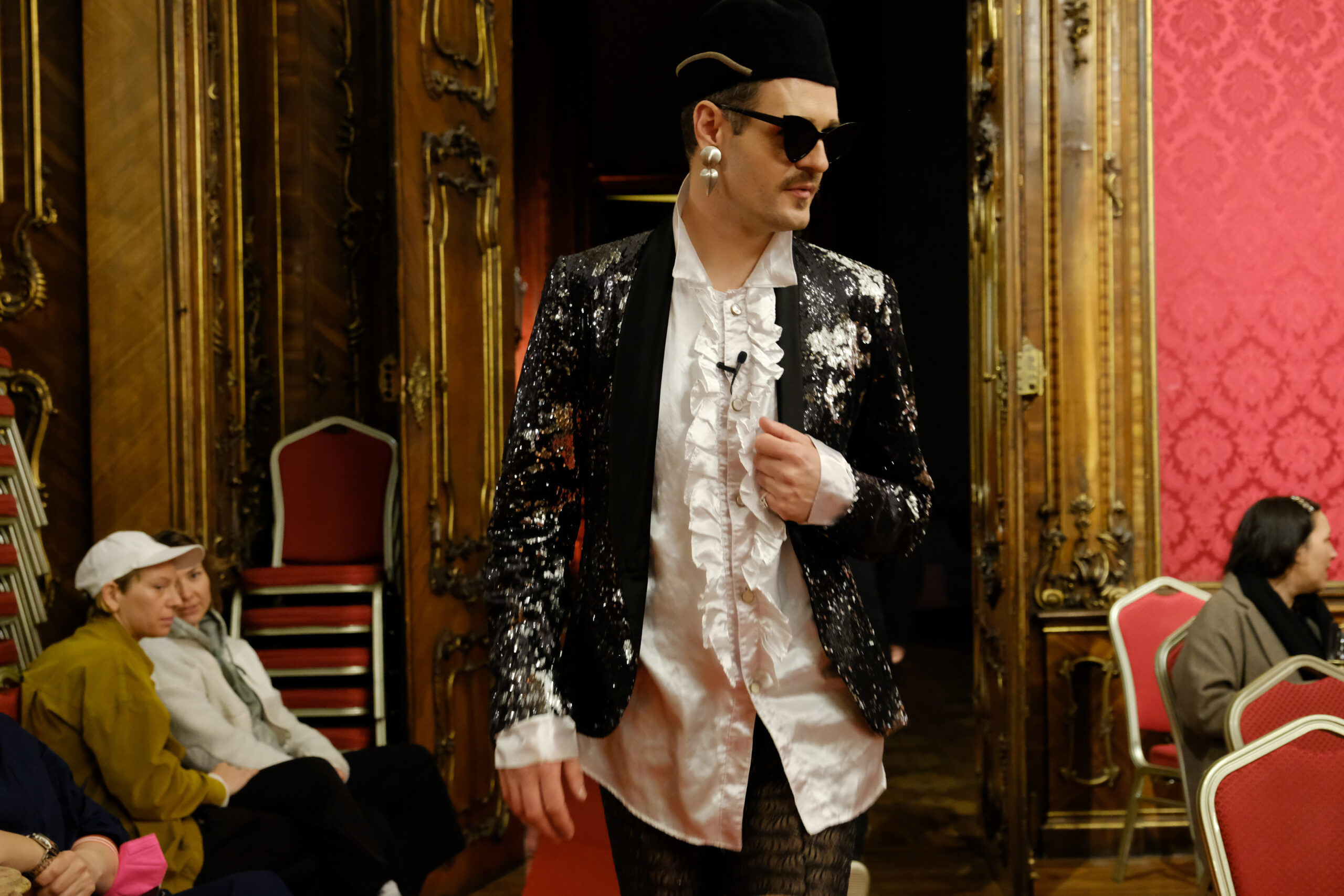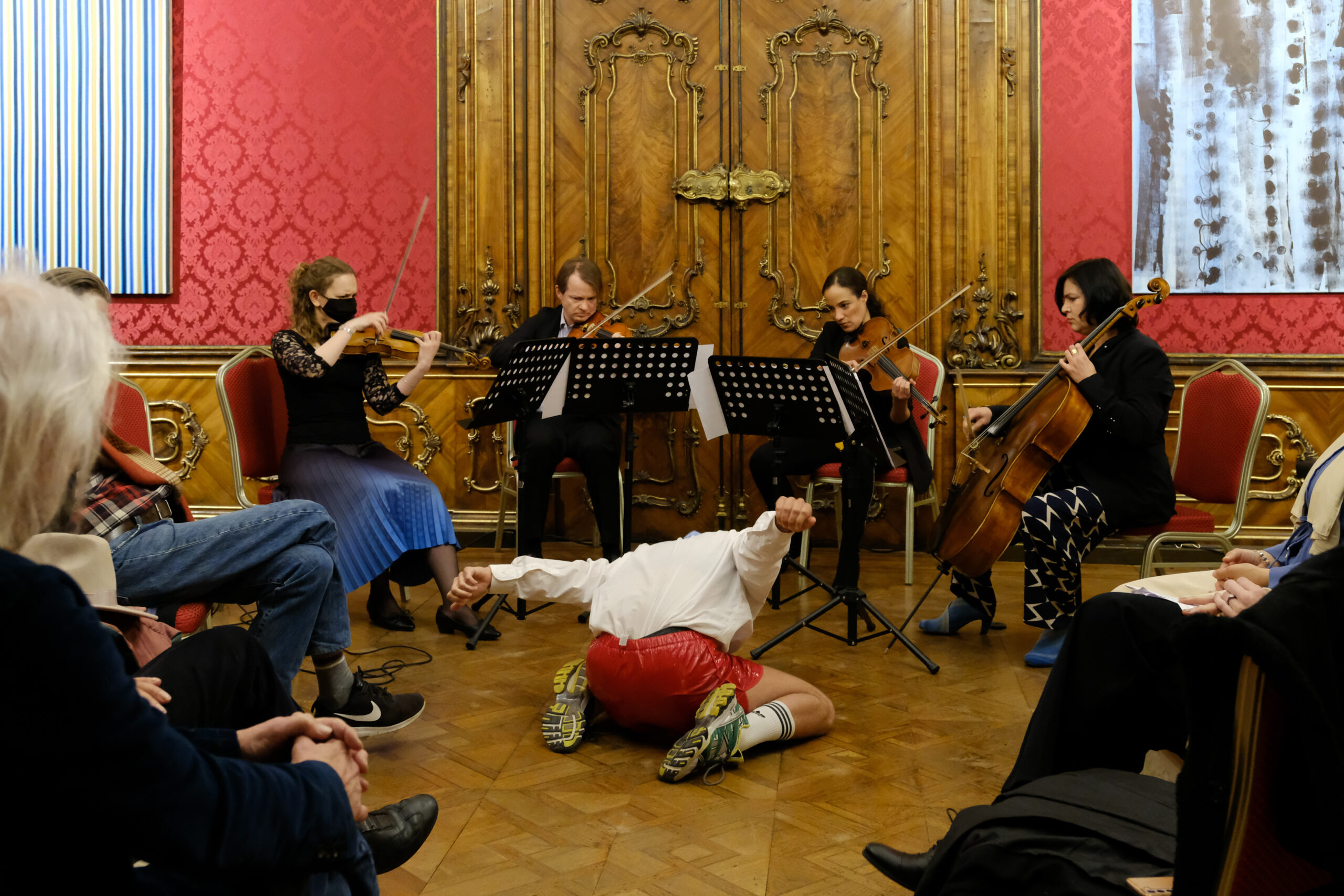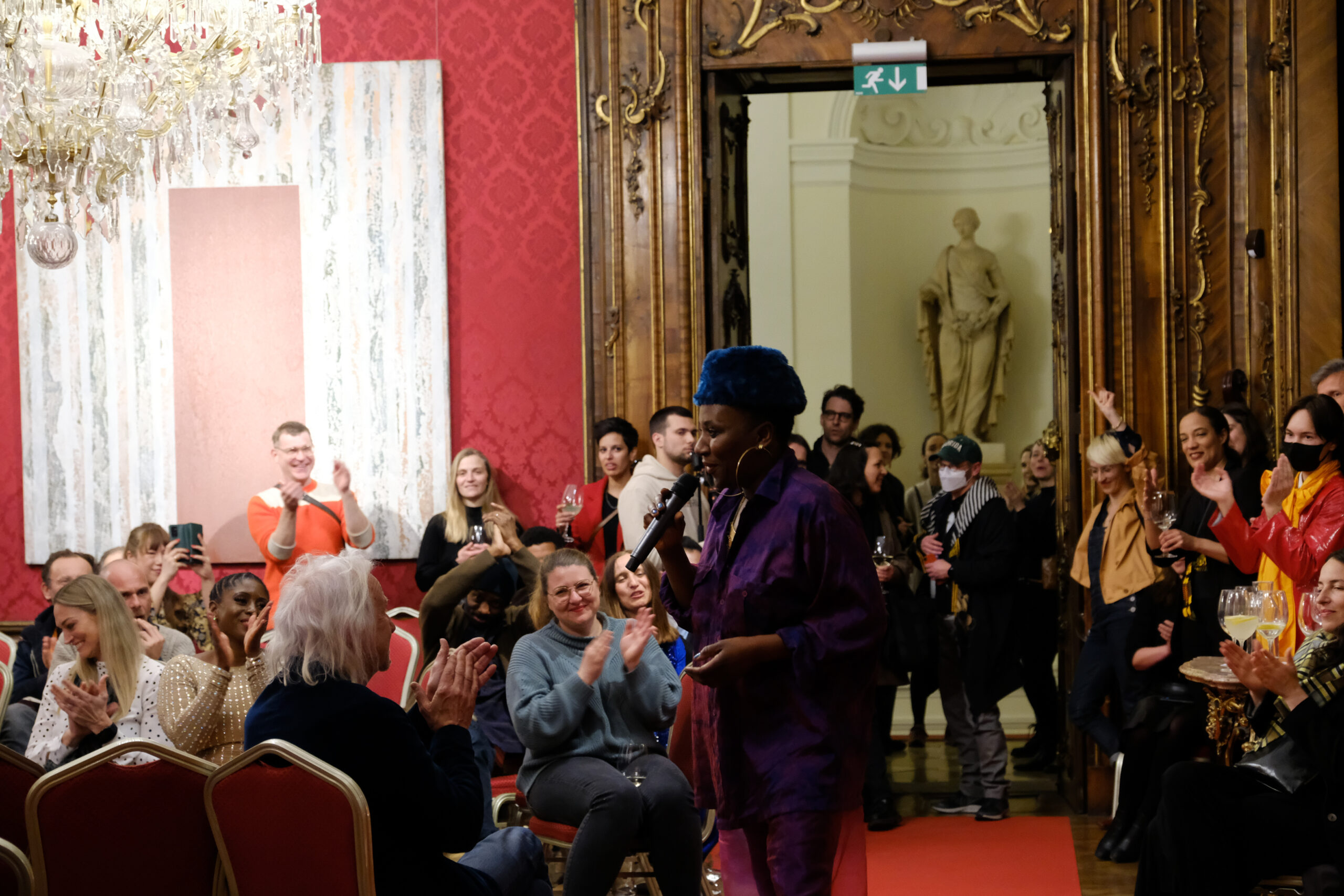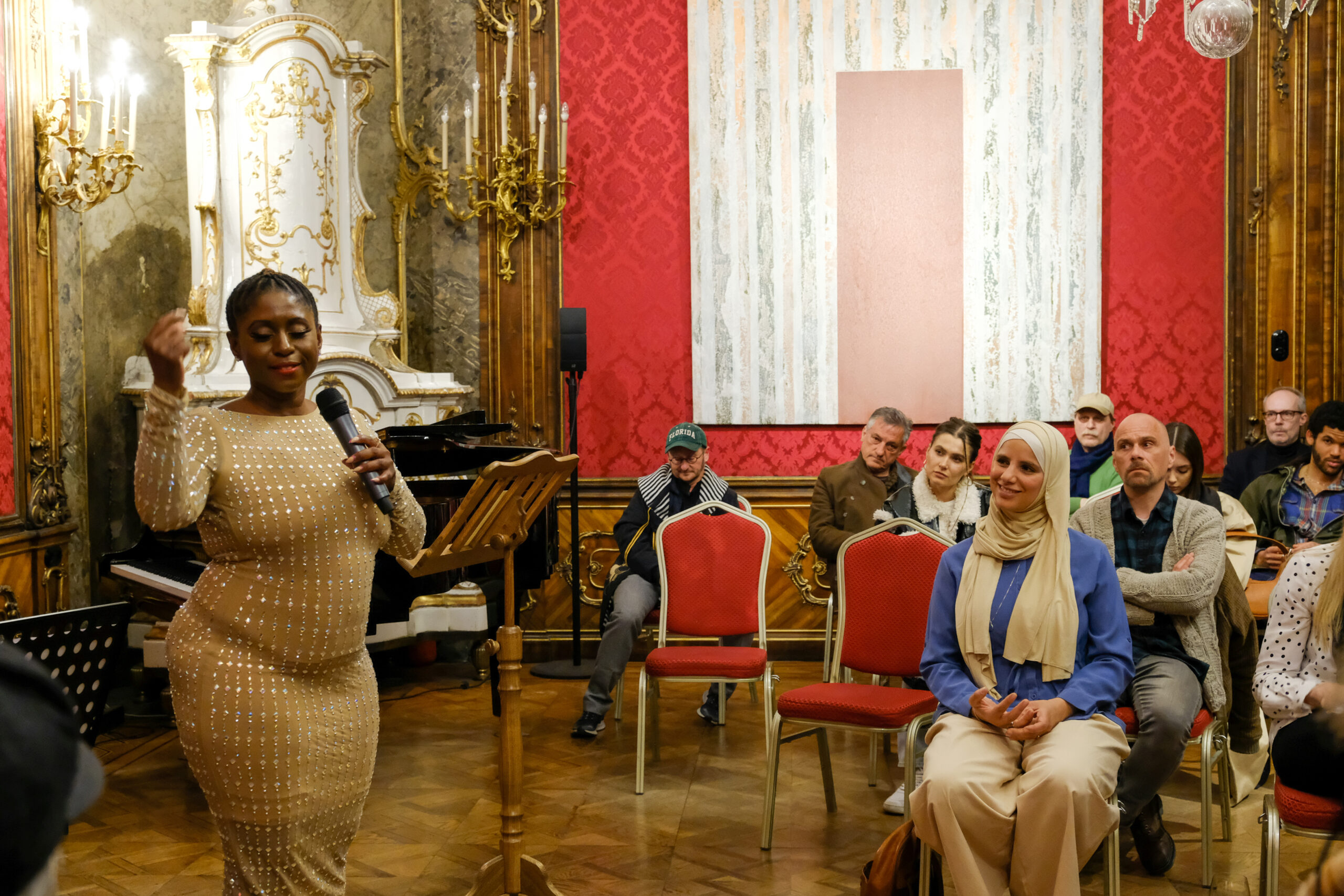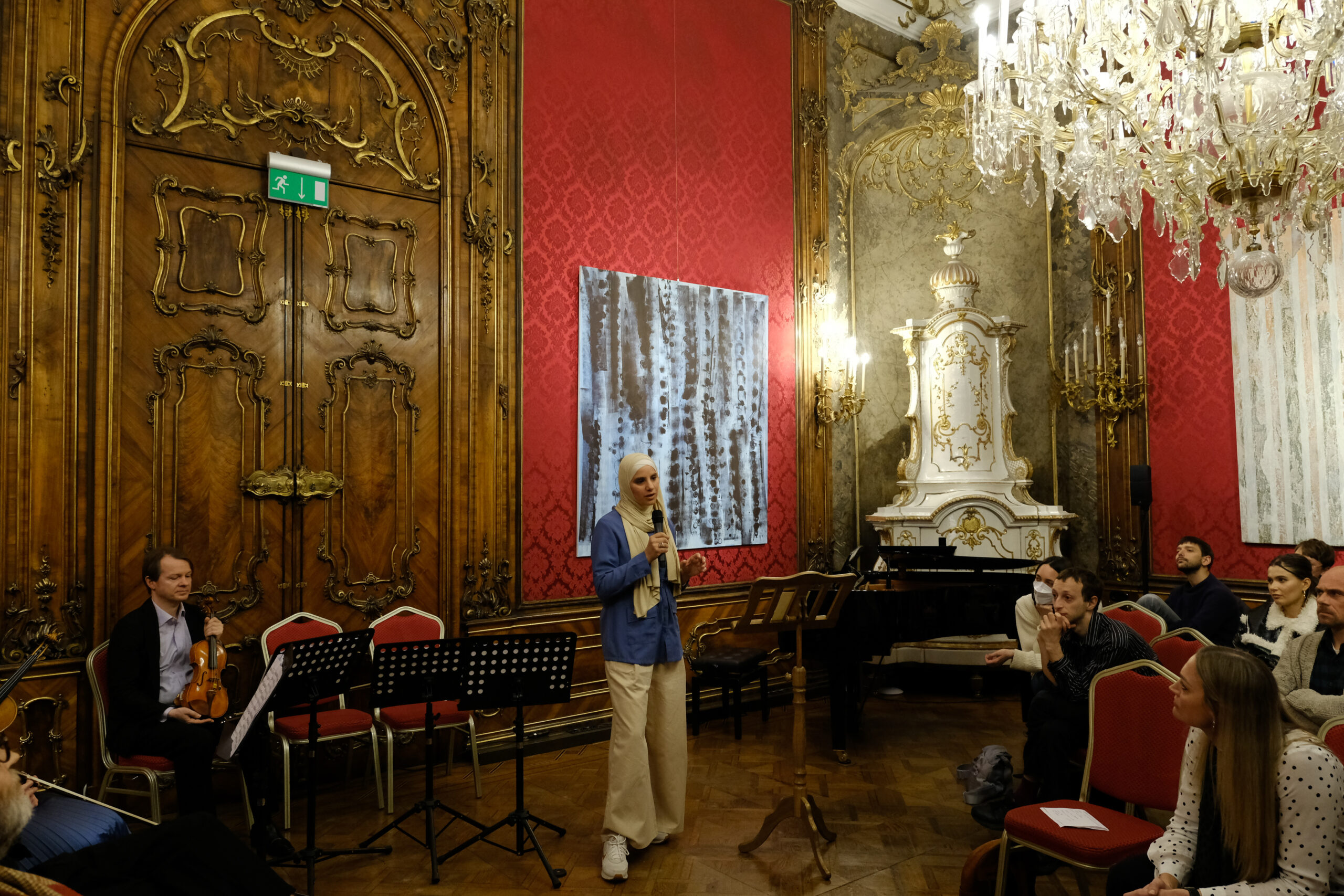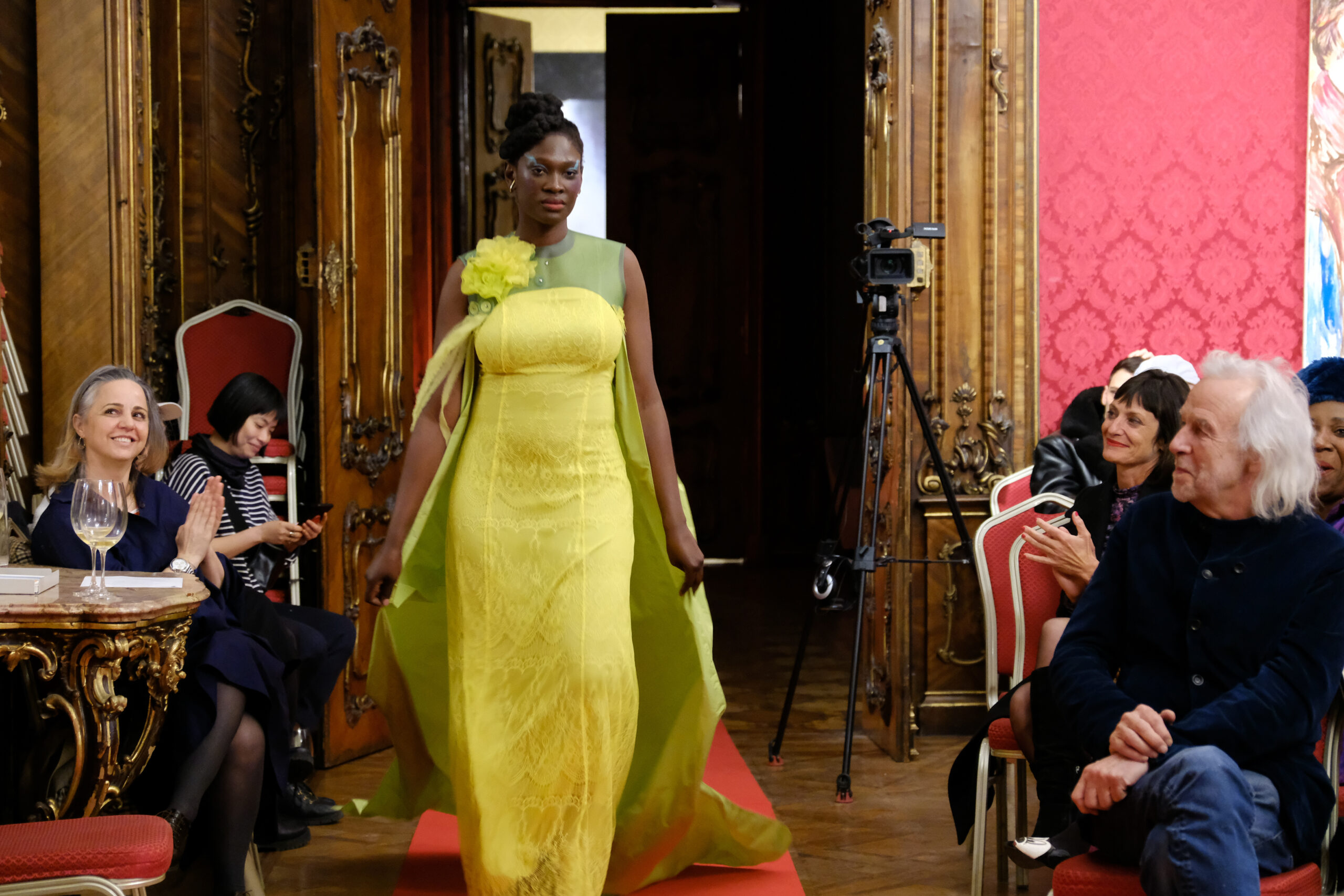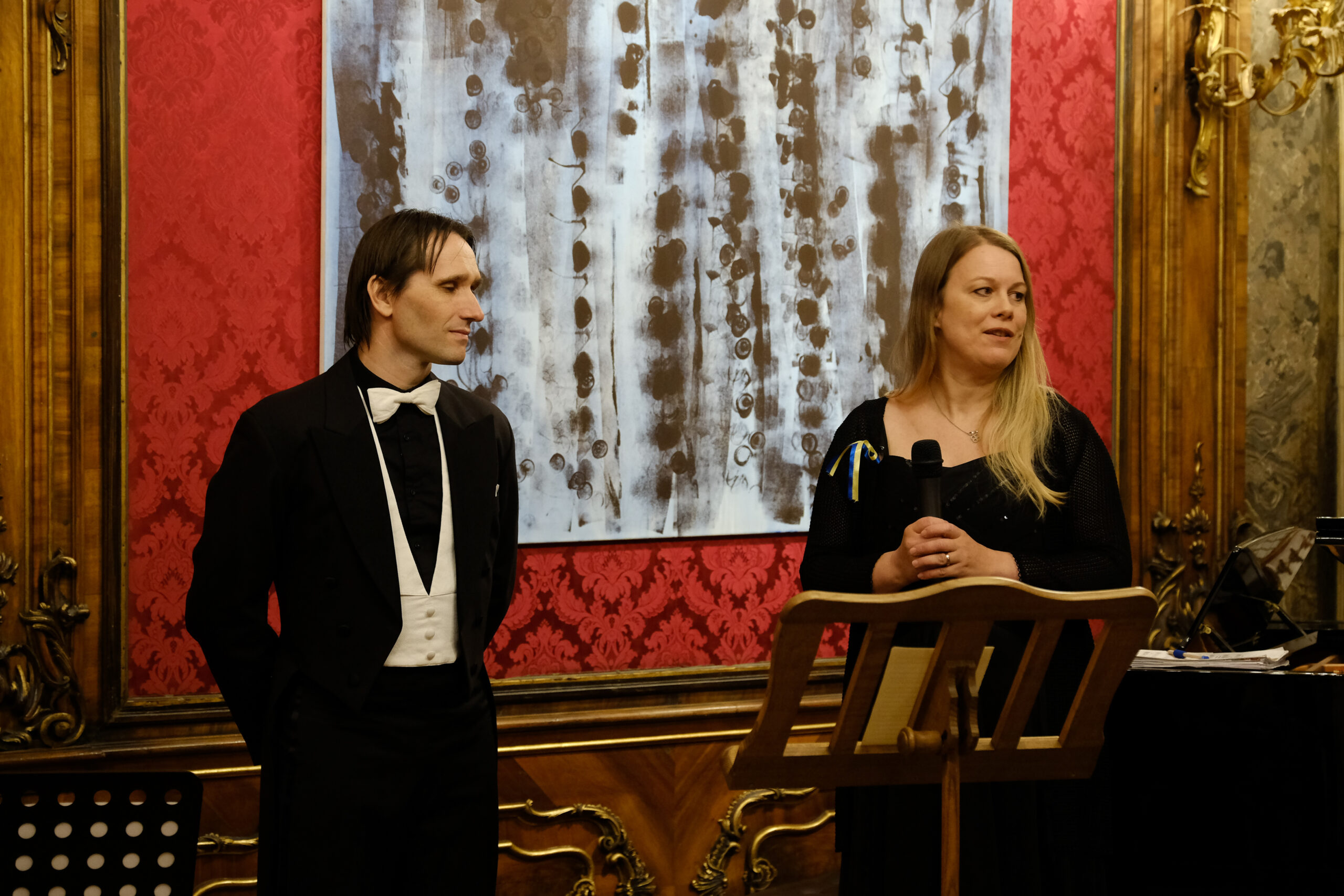 Transformation: Love
What would our hearts speak? What would be the messages of people who are loved? Maybe that love can fulfill, inspire and strengthen us. But if love has disappeared, it is not simply gone, but leaves a gap. This void can become a wound that hurts.
Contrary to the images about love we have in our society, love is not just something romantic. It can also be political, giving people strength for change. It can be a motivator for growth. Love has a transformative power to change individual and social life as well.
So love as a force for change?
What, then, is the opposite of love? Is the opposite of love oppression in the form of patriarchy? Sometimes love feels so far away, you get the impression that those who love and are loved are the privileged.
During the evening we will deal with these questions, to open further spaces for thought and emotions.
PANEL DISCUSSION: moderation Dr. Chanda Vanderhart / participants Mag.a, Dr.in Amani Abuzahra, M.A., AKYNOS, Hans-Jürgen Hauptmann, Helge Timmerberg/ MUSIC: Koehne Quartet: Anaïs Tamisier, Marianna Ockowska, Lena Fankhauser, Melissa Coleman / Serhii Shevchenko & Iryna Nikolayeva/ DJ: Engelsharfen+Teufelsgeigen/ PERFORMANCE: Lau Lukkarila / Sebatijan Geč/ FASHION: "Bugaric" by Goran Bugaric/ VIDEO: AKYNOS, Eugenia Maximova
TEAM: Elisabeth Bakambamba Tambwe: direction artistique / Lena Fankhauser : curator classical music / Indra Jaeger: production management and coordination / David Pujadas Bosh: production on site / Eduardo Triviño Cely: documentation video / Svetlana Gazic: documentation photo /Tim Wikkering: graphic / Francois Tambwe: media communication
In collaboration with: Angewandte Interdisciplinary Lab, (CH)AMBER, Chateau Rouge, Wienerroiter & Kohlbacher With friendly support by: BMKÖS, Bundesministerium für Kunst, Kultur, öffentlichen Dienst und Sport
Evening program, classical music
Koehne Quartett
Divertimento in F Dur KV 138 by W.A. Mozart
Divertimento in D Major, K. 136 by W.A. Mozart
Silver Tears of the Moon by Michael Radanovics
Libertango by A. Piazzolla (arrangement by Melissa Coleman)
Silver Tears of the Moon  by Michael Radnovic (arranged by Melissa Coleman)
Serhii Shevchenko & Iryna Nikolayeva 
Potpourri aus M.Lysenkos Werken und ukrainischen Volksliedern
Ich schaue in den Himmel.
Da ist ein hoher Berg.
Schwarze Augenbrauen, braune Augen.
Oh unter der Kirsche (M.Lysenko, aus der Oper "Natálka Poltávka")
Mond am Himmel
Unendliches Feld ( M.Lysenko)
Mondscheinnacht oder Grüner Eichenwald
The event takes place according to the currently valid corona rules of Vienna: 3G at events, 2G in catering, masks are recommended indoors.
BIOS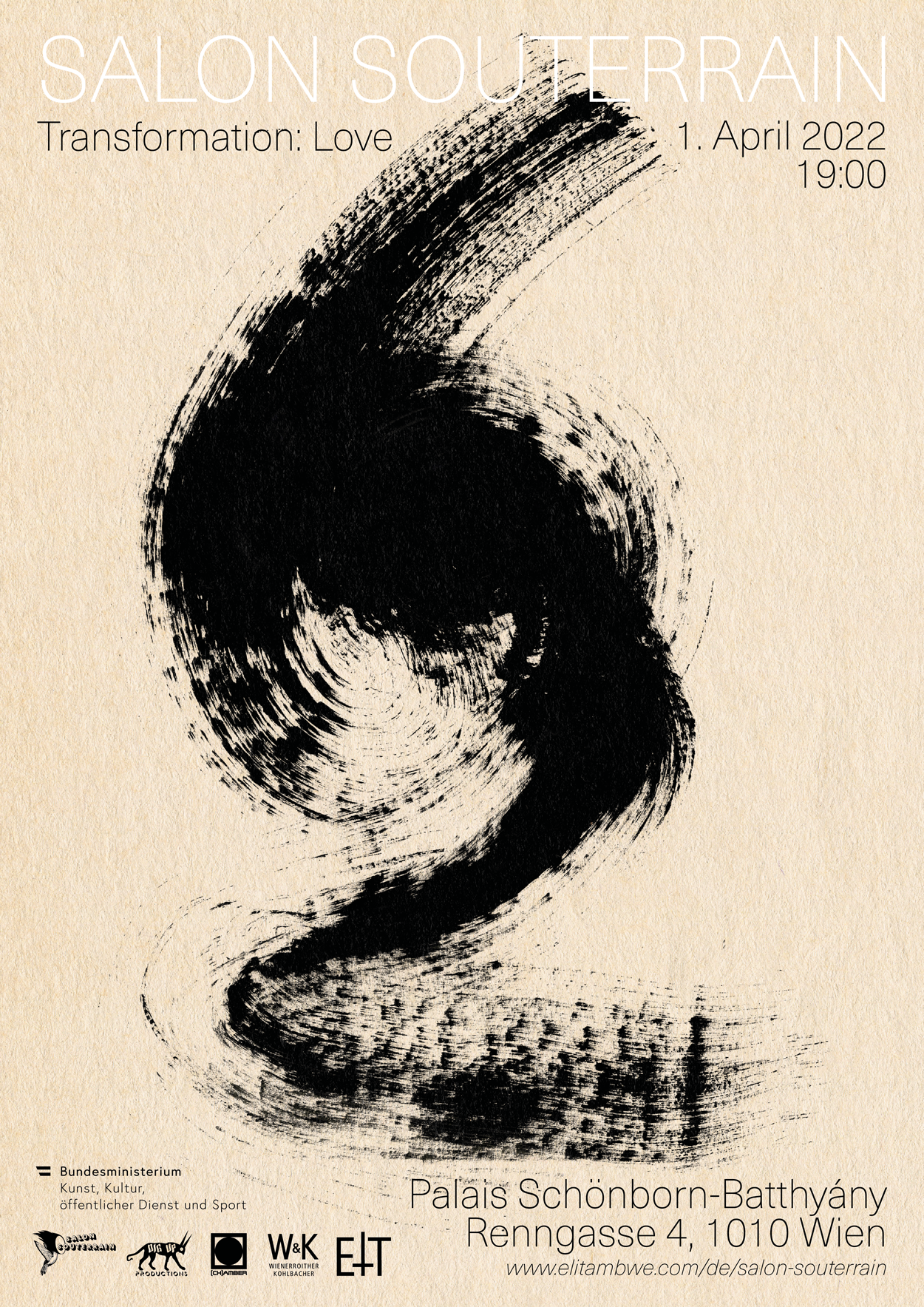 Supported by: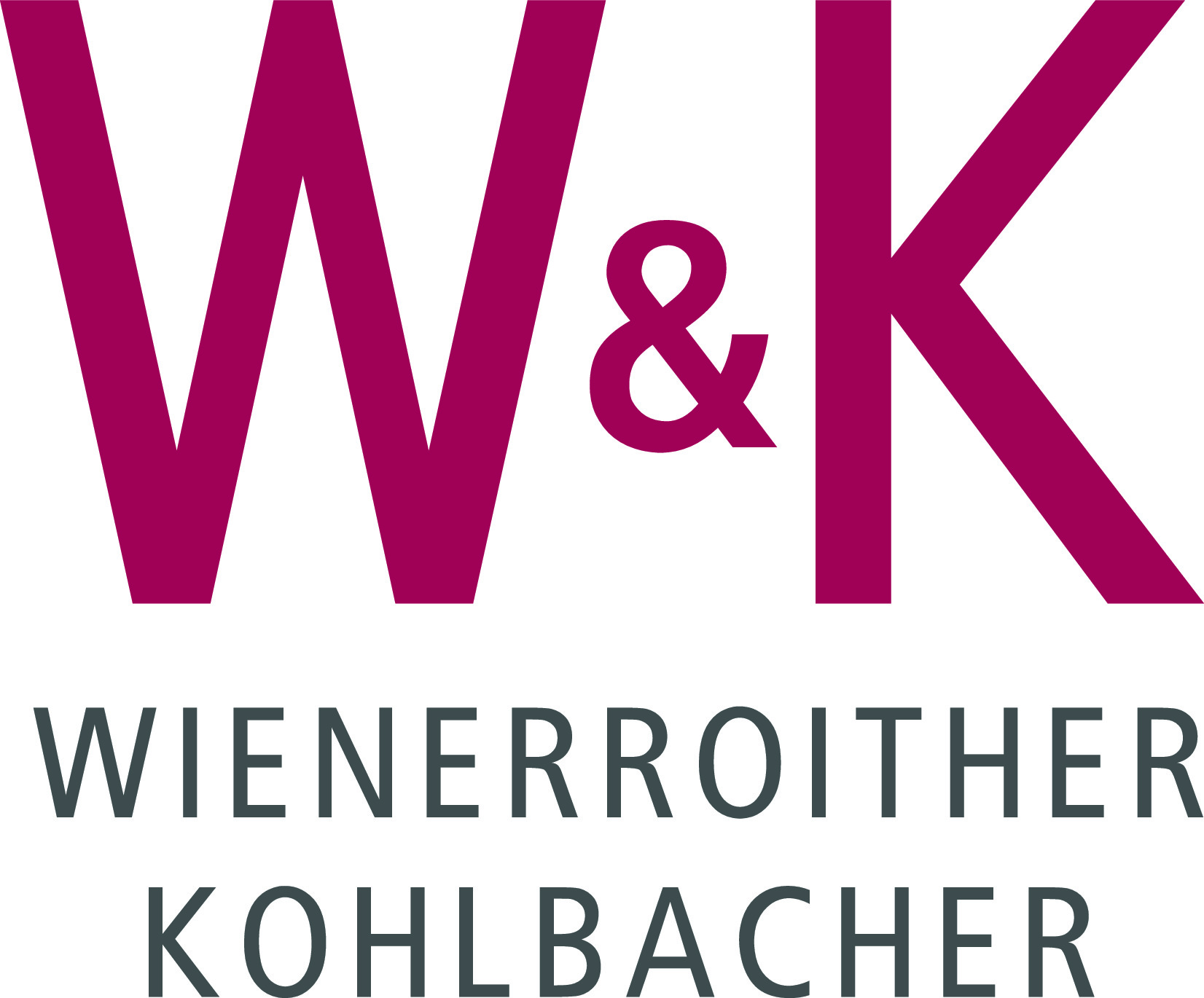 EVENT DETAILS:
Salon Souterrain 2022: Transformation: Love
Time:
start 1. April 2022 @19h
end 23h
Place:
Palais Schönborn-Batthyány, Renngasse 4, 1010 Wien,
Tel +43-1-47 87 255 0