Fit In (2016)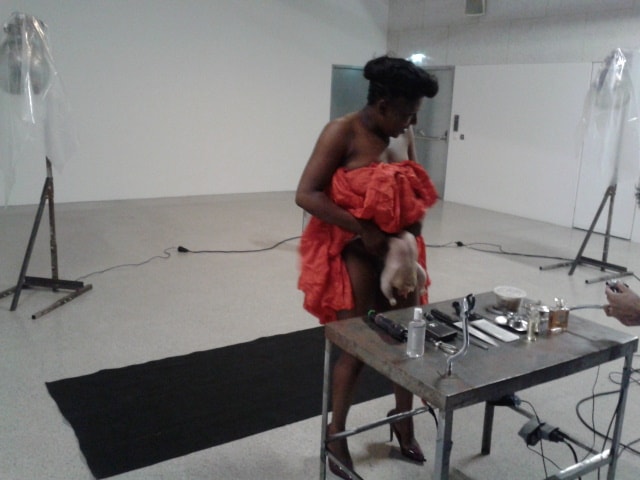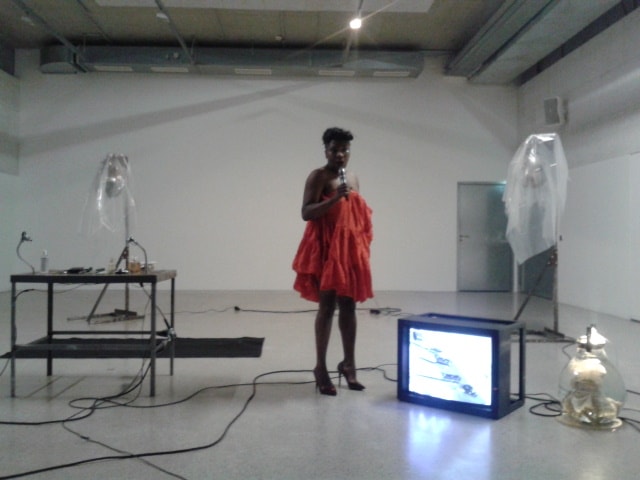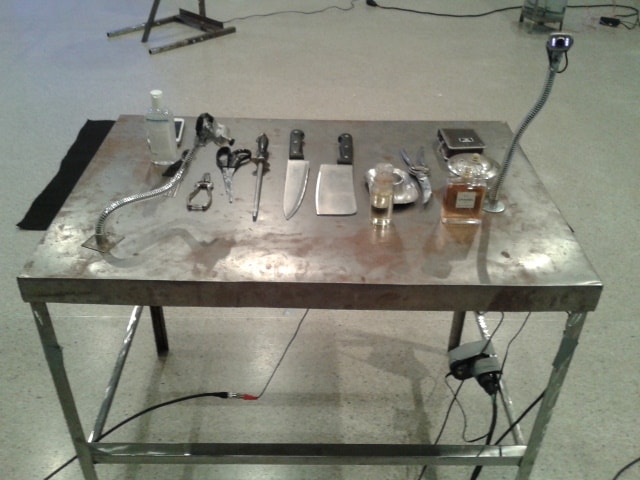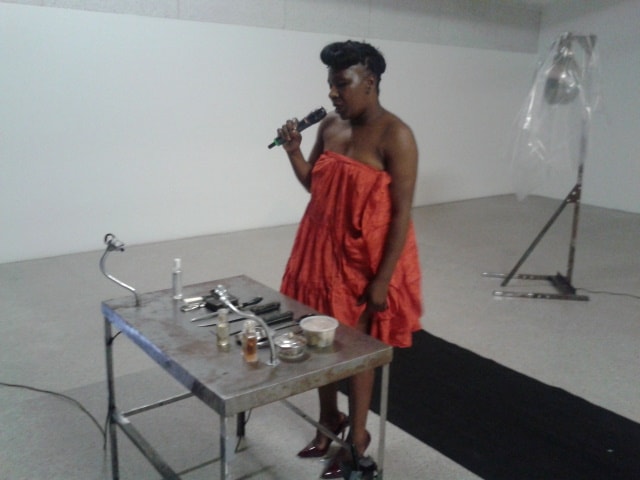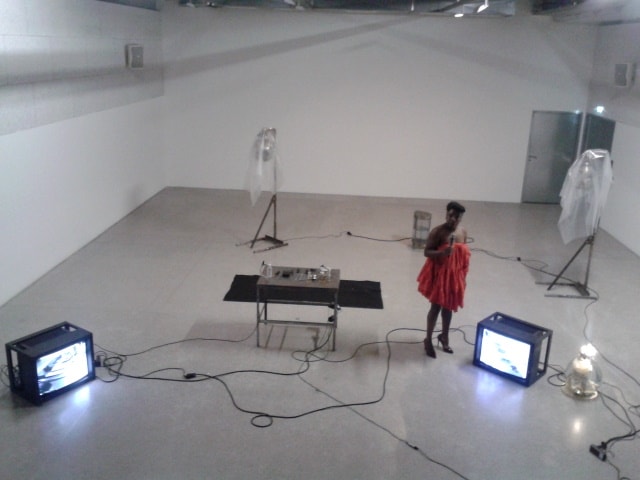 For several years the European States in their great generosity had committed themselves to improving the lot of poultry. A relative improvement since these same poultry, which previously had a floor space equivalent to an A4 sheet, are now allocated the surface of an additional postcard. Europe had imposed a perch, a bed and bedding, in short, a real palace in the face of a quagmire they had to deal with previously. The trouble is that 13 countries did not honor their commitments. Consequently, at this moment, 47 million hens are still living in non-compliant conditions.
So the fate of chickens does not seem to shake too much the conscience of our European leaders. Without wishing to relate any reflection to a delusional anthropocentrism, the torture inflicted on animals without apparent consciousness can raise questions.
The West has created monsters to eat.
In this performance, the drum body seems to have mutated into a human representation. Because these corpses on legs represent in themselves all the monstrosity of a society which denies the existence of the worst that it produces, they appear as the personification of our time in terms of the manufacture and integration of bodies. more and more standardized. Death lurks. Manufactured and bleached bodies, with a bland taste, nourished by antibiotics.
These gallinaceans are reminiscent of Western supremacy which, ever more eager for yield and immediate satisfaction, always seems ready to demonstrate its omnipotence linked to mass consumption.
Perhaps because in Europe, in our historical period, everything tends to become uniform. The relationship that this standardization maintains with mass society is more than obvious. This development tends towards the homogenization of behavior both in lifestyle and in the way of tasting the world.
In the end, when it embodied an Ideal and a European renewal, Diversity appears as a distant island.
Distribution
CONCEPT / CHOREOGRAPHY/ PERFORMER: Elisabeth B. Tambwe
SCENOGRAPHY: Elisabeth B. Tambwe, Gregory Crapet
OBJECTS DESIGN: Gregory Crapet
VIDEO / SOUND: Nicolas Spencer
PHOTOS: ©Dig Up Productions
Production
Production: Dig Up Productions – IMPULSTANZ, with the support of MUMOK MUSEUM
Thanks to Johannes Maile