Dans Beyond The Overflow, l'art fait son striptease. Corps à l'ouvrage, corps à vendre, le performeur est à la fois objet d'art et lieu du passage du désir. Elisabeth B Tambwe poursuit sa série Speech of love. Dans Fragment d'un discours amoureux, le philosophe Roland Barthes aborde les émotions du sujet amoureux sous forme de figures. Dans « Lunettes noires », il décrit le fait que l'amoureux doit, dans une certaine mesure, cacher à l'être aimé les troubles de sa passion : ses désirs, ses détresses, bref, ses excès.
Prenons Barthes à contre-courant : laissons la fureur du marché déborder, donnons libre cours aux énergies cachées dans les coulisses, parlons cash et sans coquetterie.
Ainsi l'imaginaire et la décharge d'adrénaline se mêlent à la fatigue extrême de l'après-spectacle. Entre exaltation et riposte au sentiment de solitude, les corps et les cœurs battent et s'entremêlent.
Production credits
Artistic Concept, Artistic Direction: Elisabeth Bakambamba Tambwe
Created and performed by: Raphaël Michon, Steven Ralph, Nora Aaron Scherer, Franck Edmond Yao alias Gadoukou la Star, Surprise guests
Dramaturgy: Leila Vidal Sephiha, Benoît Juan
Music, Composition: Ursula Winterauer
Music/Songs: Gadoukou la Star, "Polié" – Black Culture Dance" (Musikalisches Arrangement: Lassehi Woody Hillel a.k.a. Mr le Juif), Gadoukou la Star und Lassehi Woody Hillel a.k.a. Mr le Juif (Instrumental o.T)
Arrangements of the following pieces: The Righteous Brothers "Unchained Melody", Sun City Girls "Vine Street Piano" (Orchestral), Gabriel Fauré "Après un rêve"
Im Video: Sergei Prokofiev, "Waltz from War and Peace" (feat. Hvorostovsky and Mataeva)
Lights Design: Svetlana Schwin
Video: Eduardo Triviño Cely
Stage/Costumes design: Rimma Elbert
Costumes design: Rimma Elbert, Elisabeth Bakambamba Tambwe
Song Arragement for Gadoukou la Star: Lassehi Woody Hillel a.k.a. Mr le Juif
Research: Oscarine Bosquet, Benoît Juan
Casting assistant: Nora Aaron Scherer
Online communication: Francois Tambwe
Production: Indra Jäger
Produced by: Dig Up Productions
Big thanks to La Fleur & Sunny Jana
in collaboration with Red Edition
Coproduction: ImPulsTanz Vienna international dance festival, Werk X Vienna
Supported by: MA 7 Stadt Wien Kultur, Bundesministerium für Kunst, Kultur, öffentlichen Dienst und Sport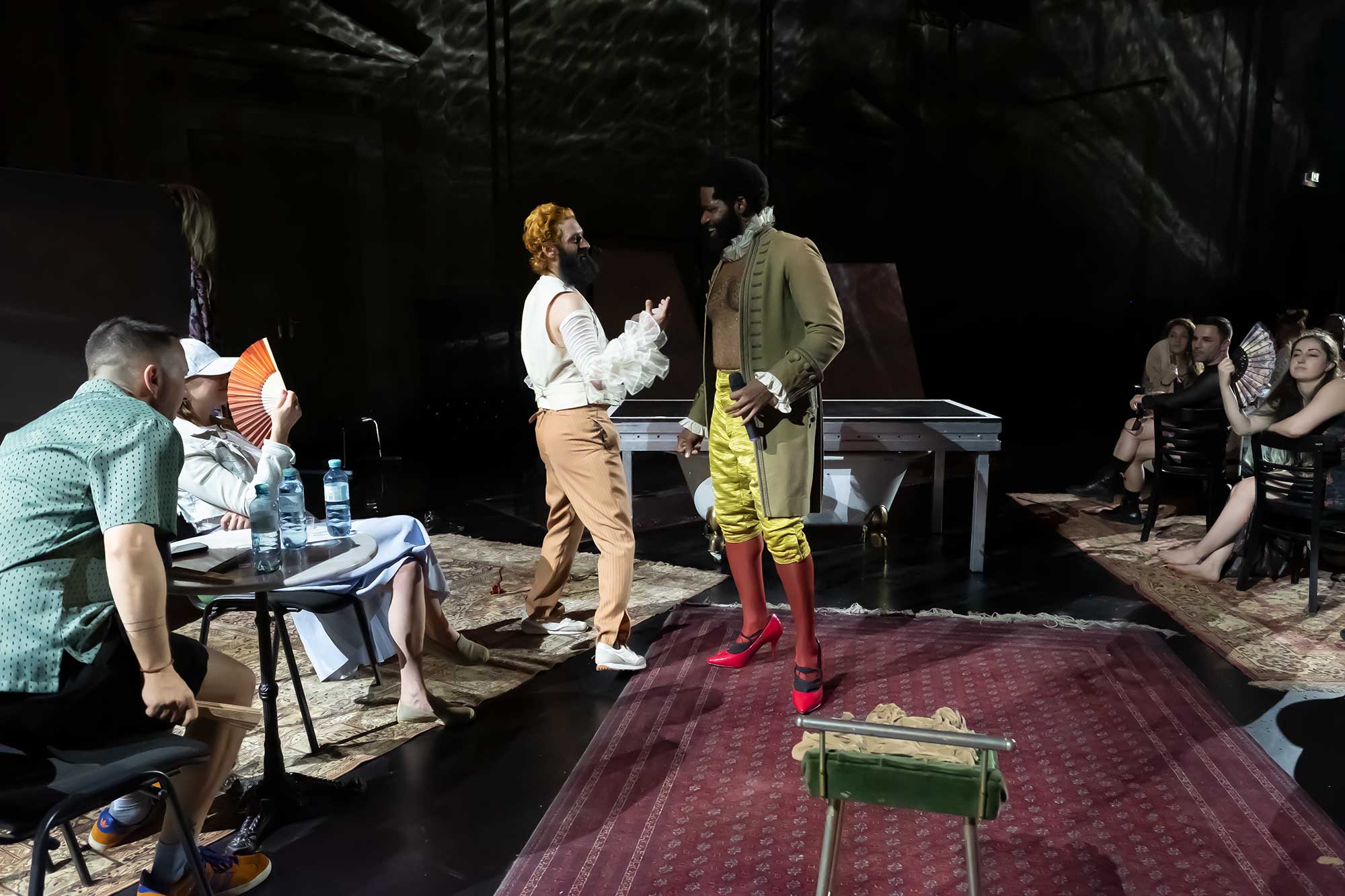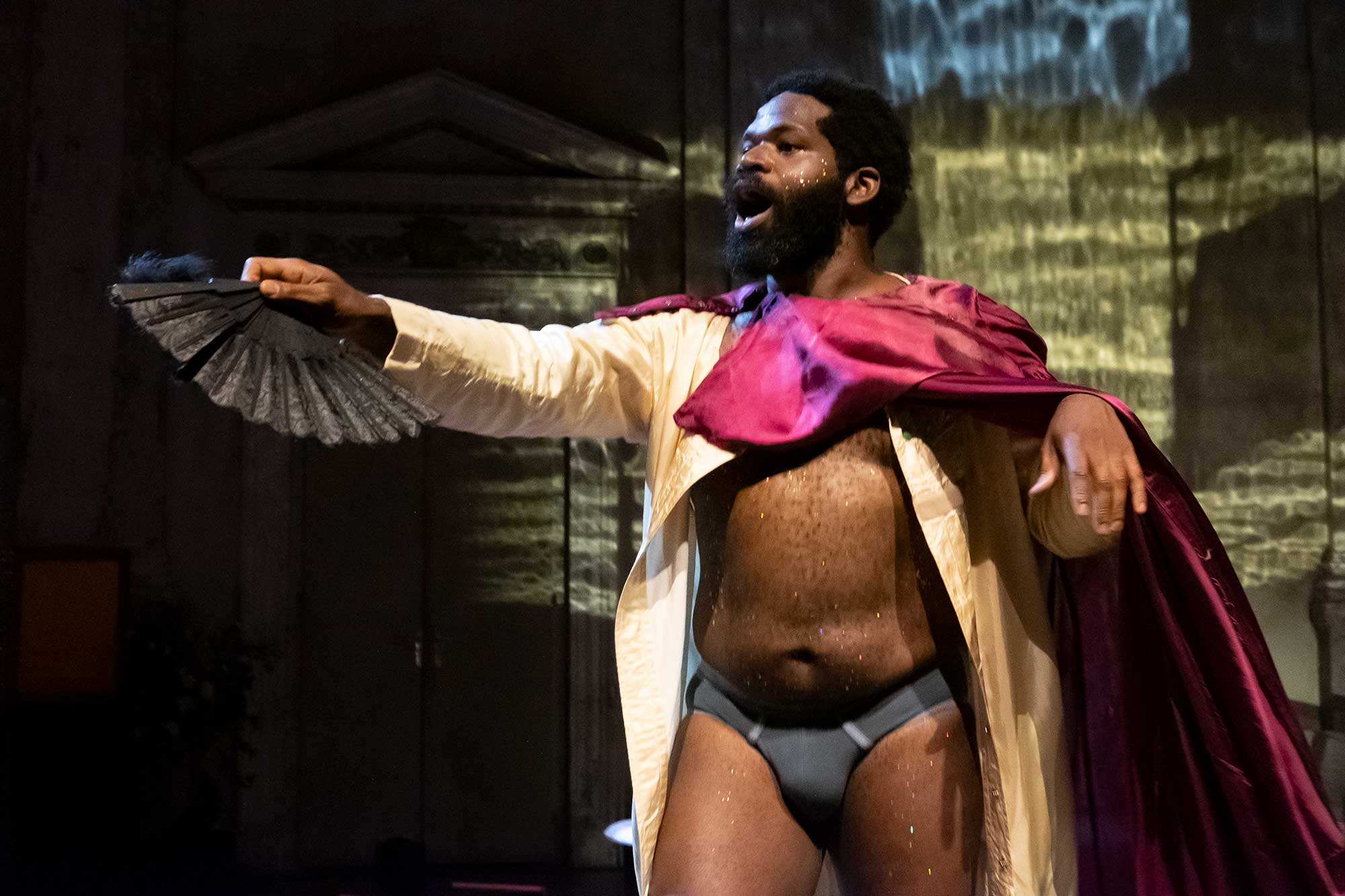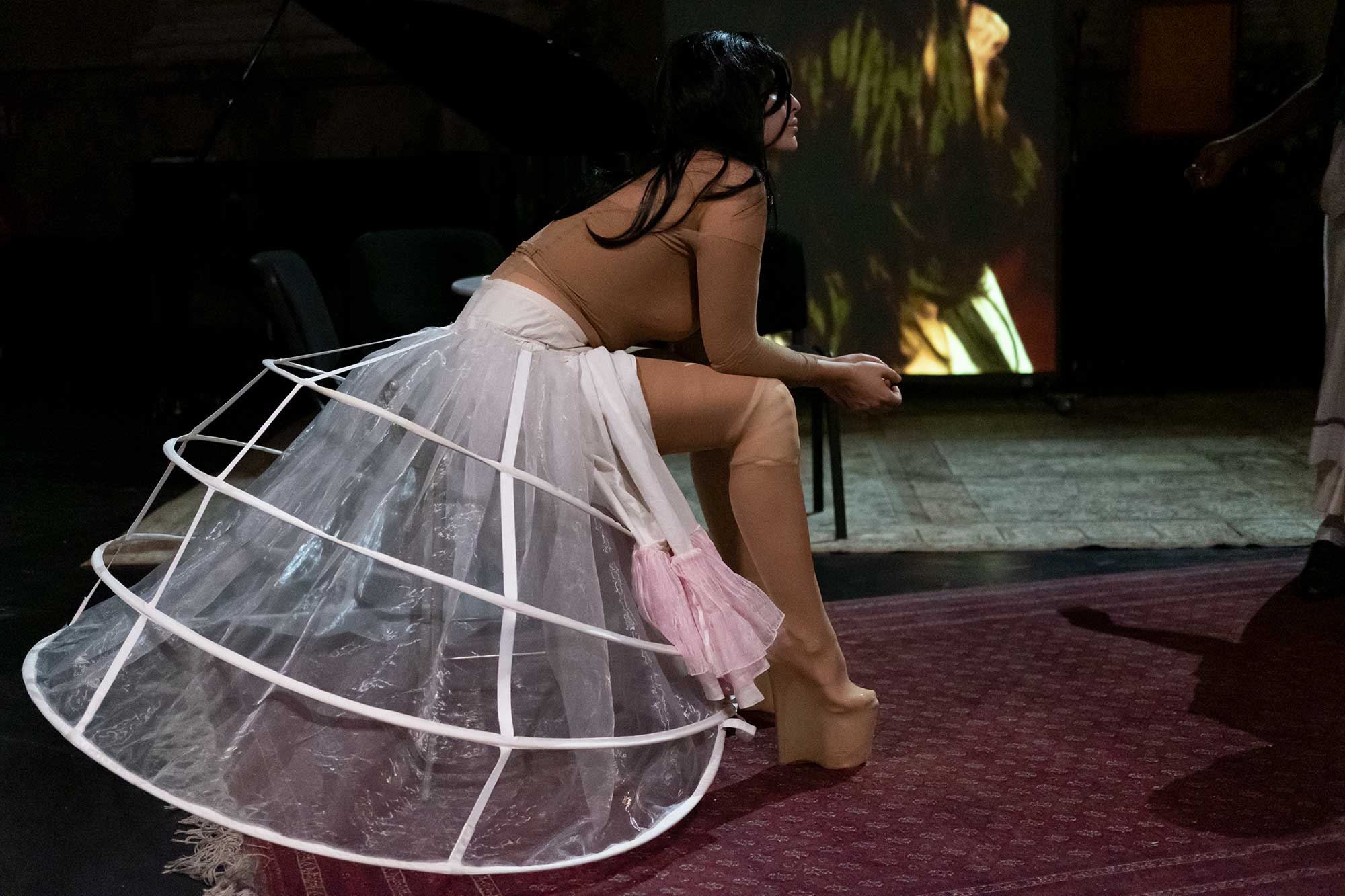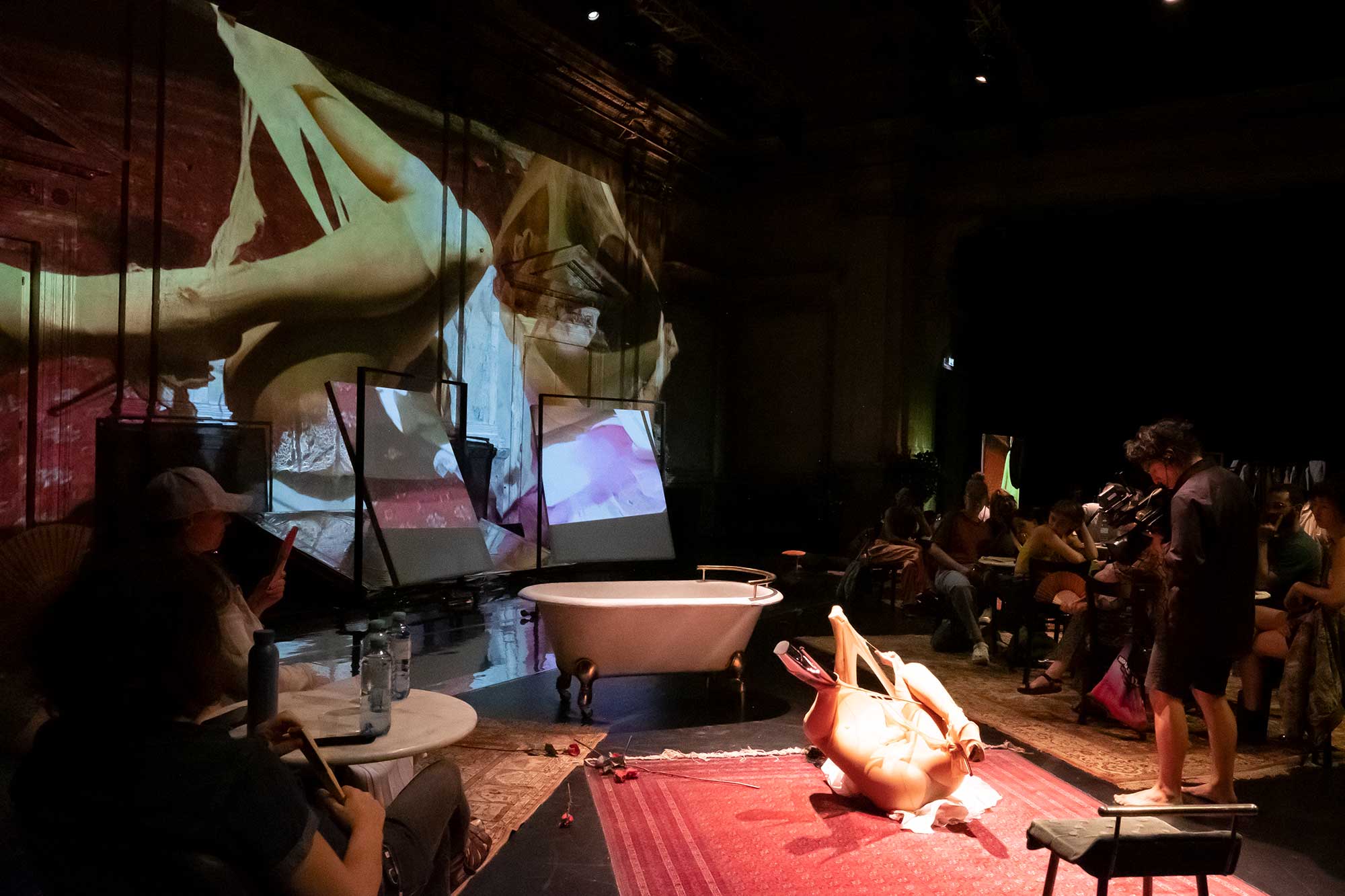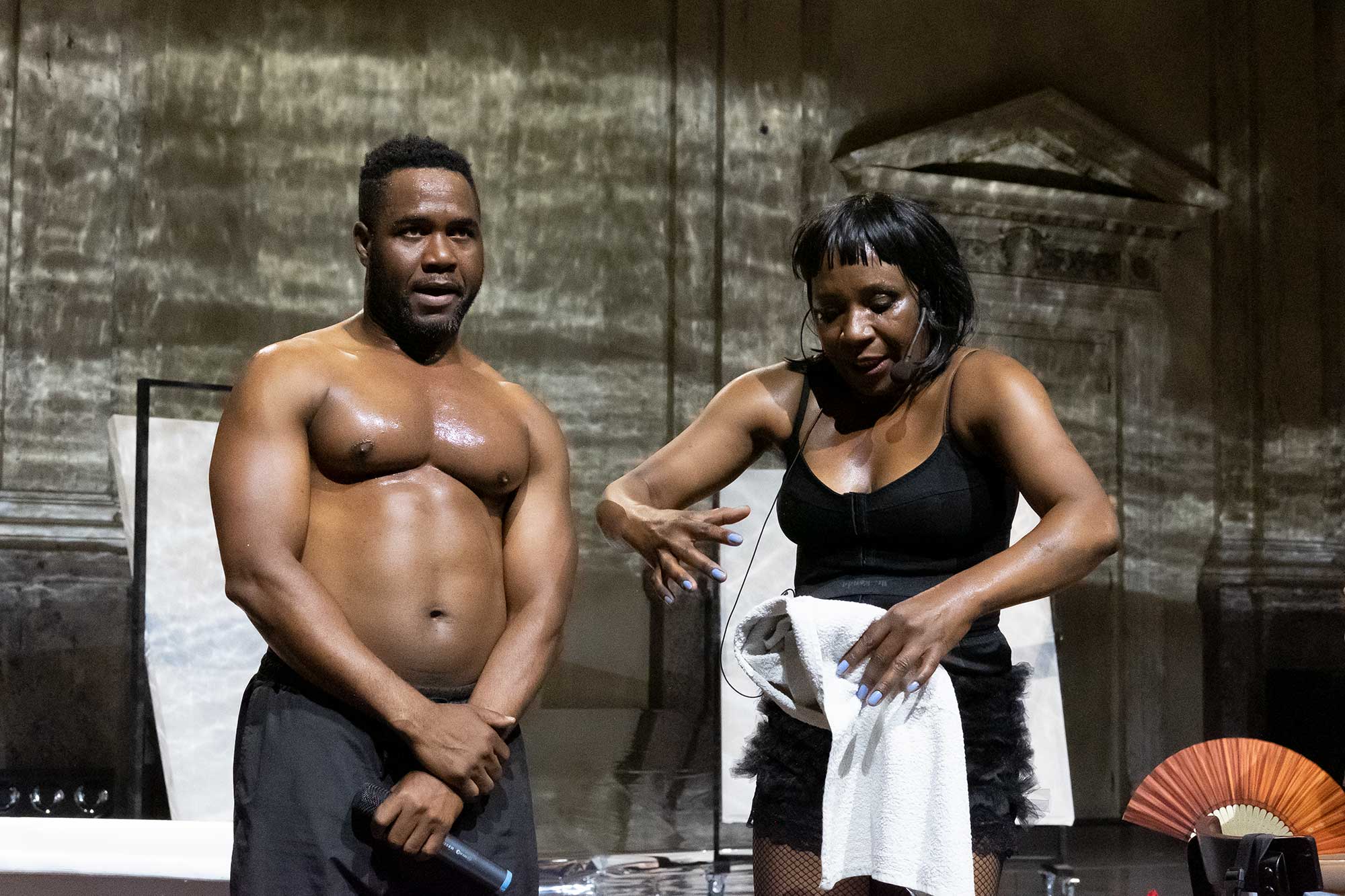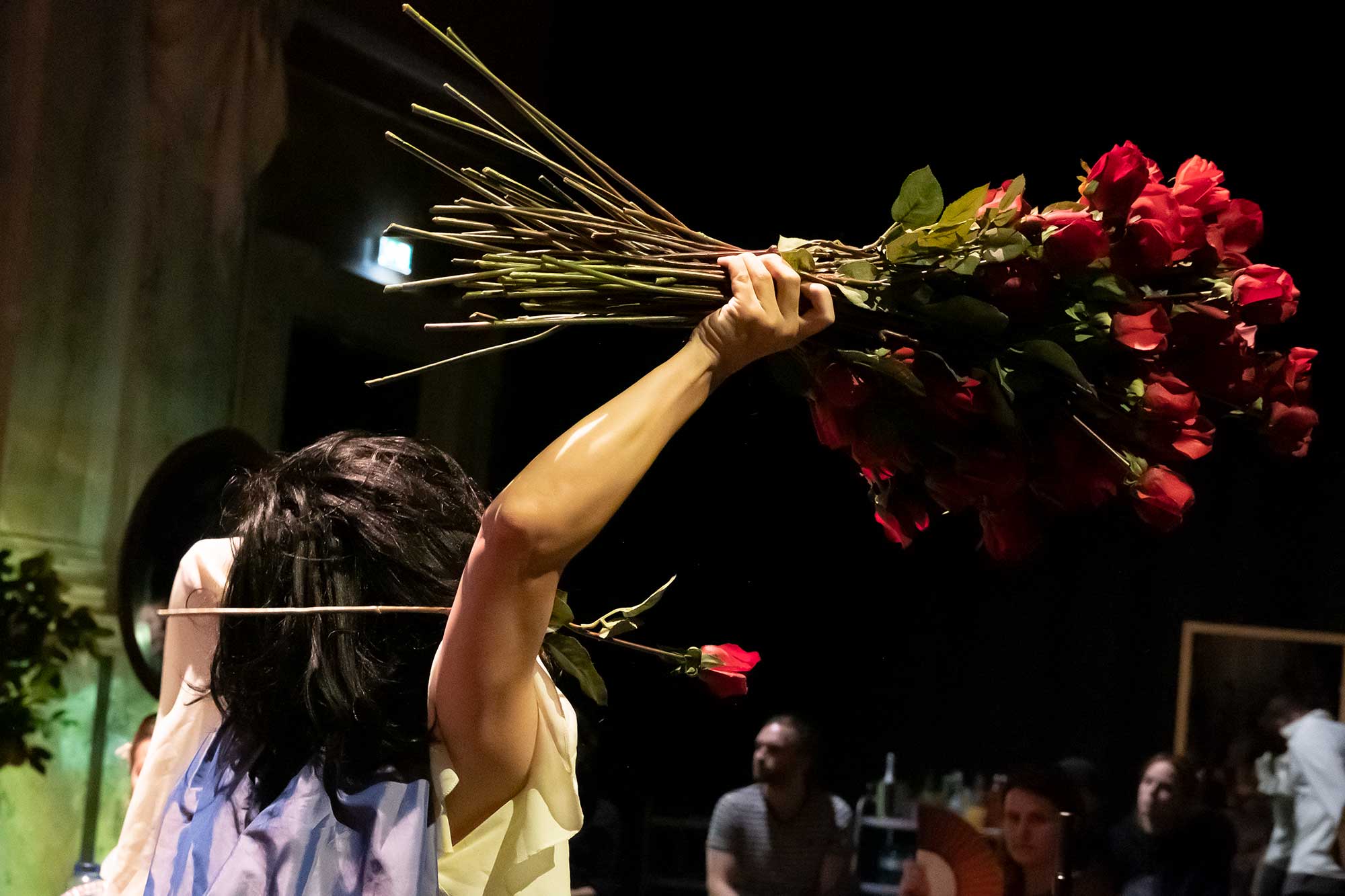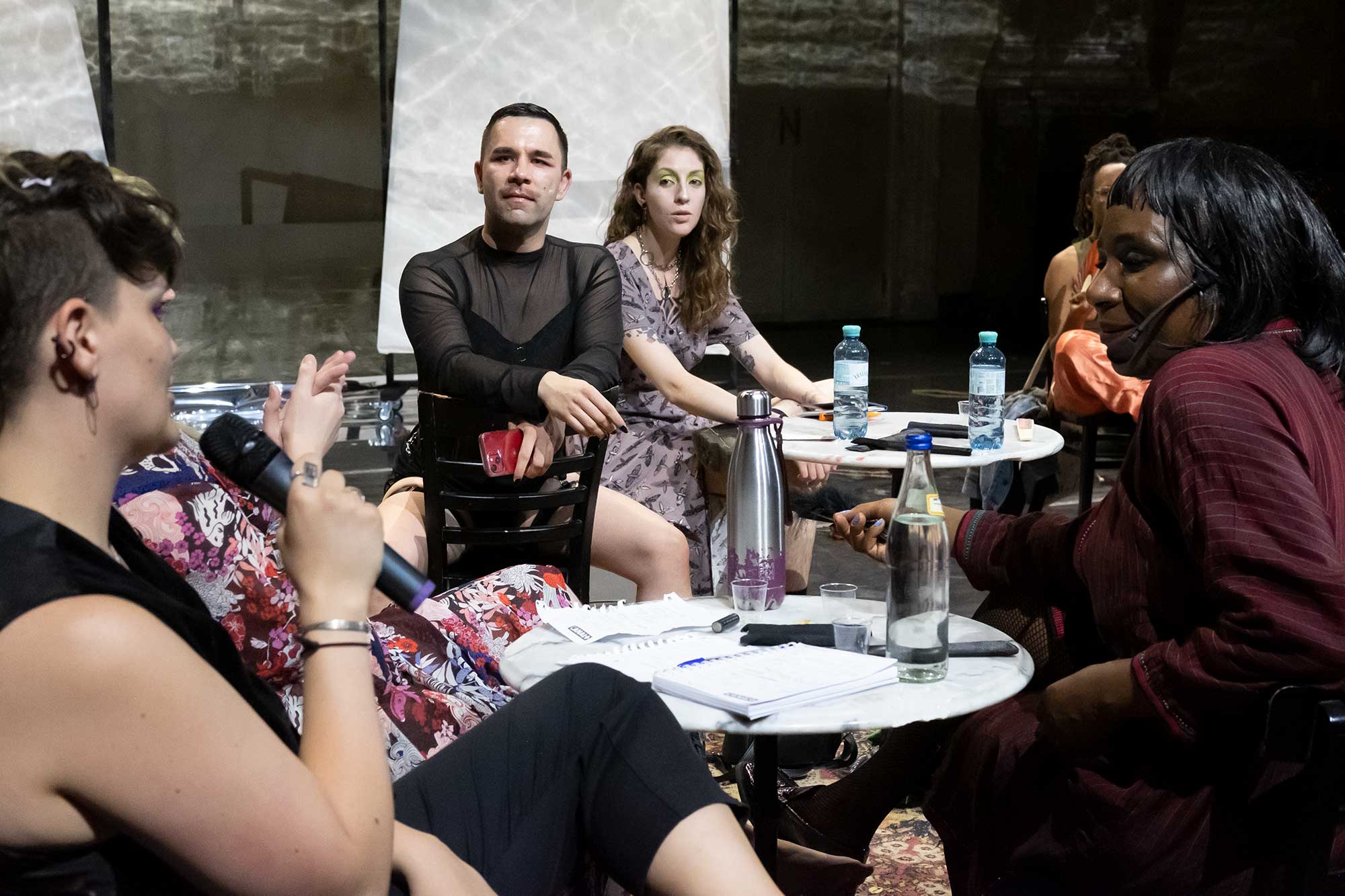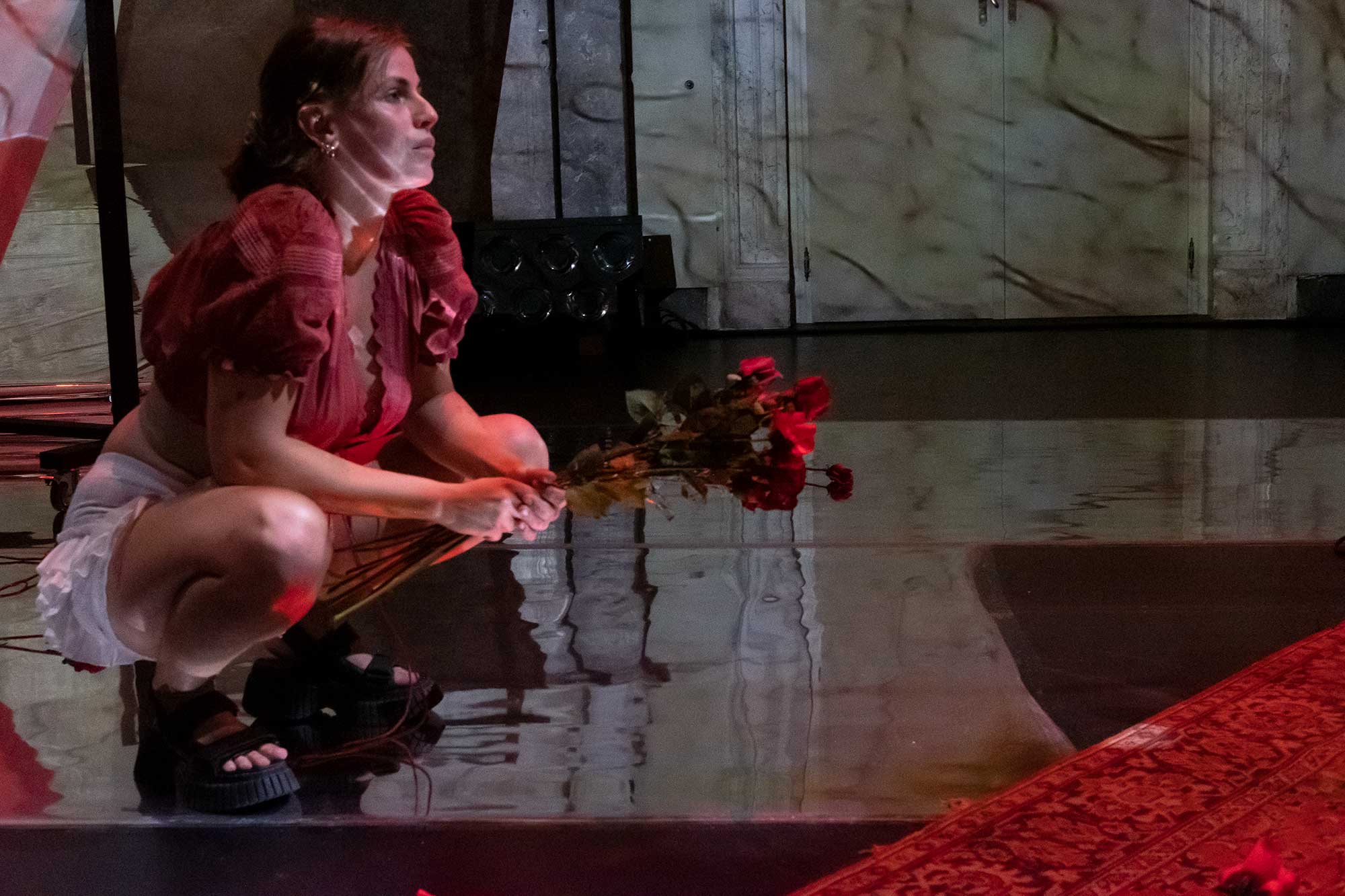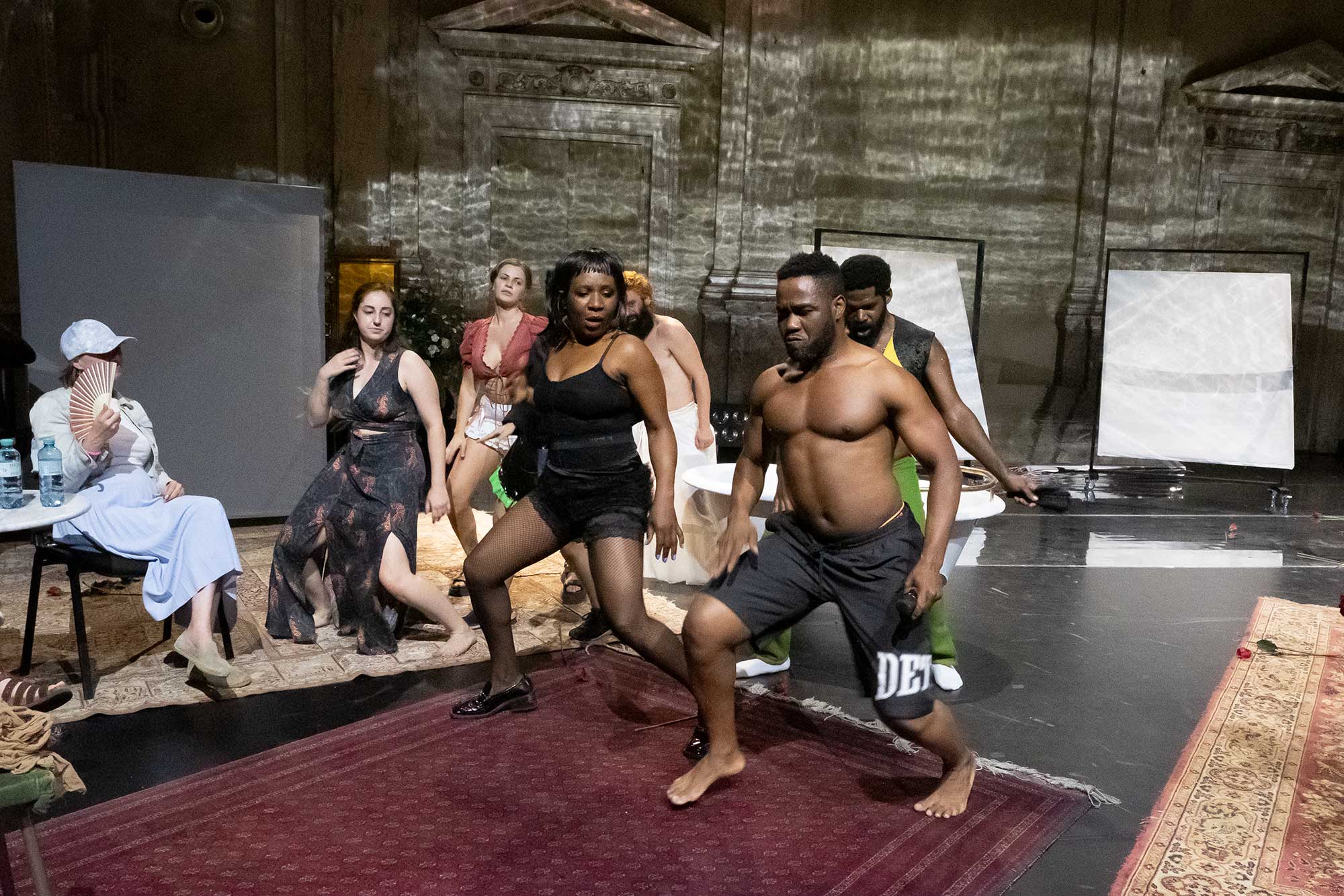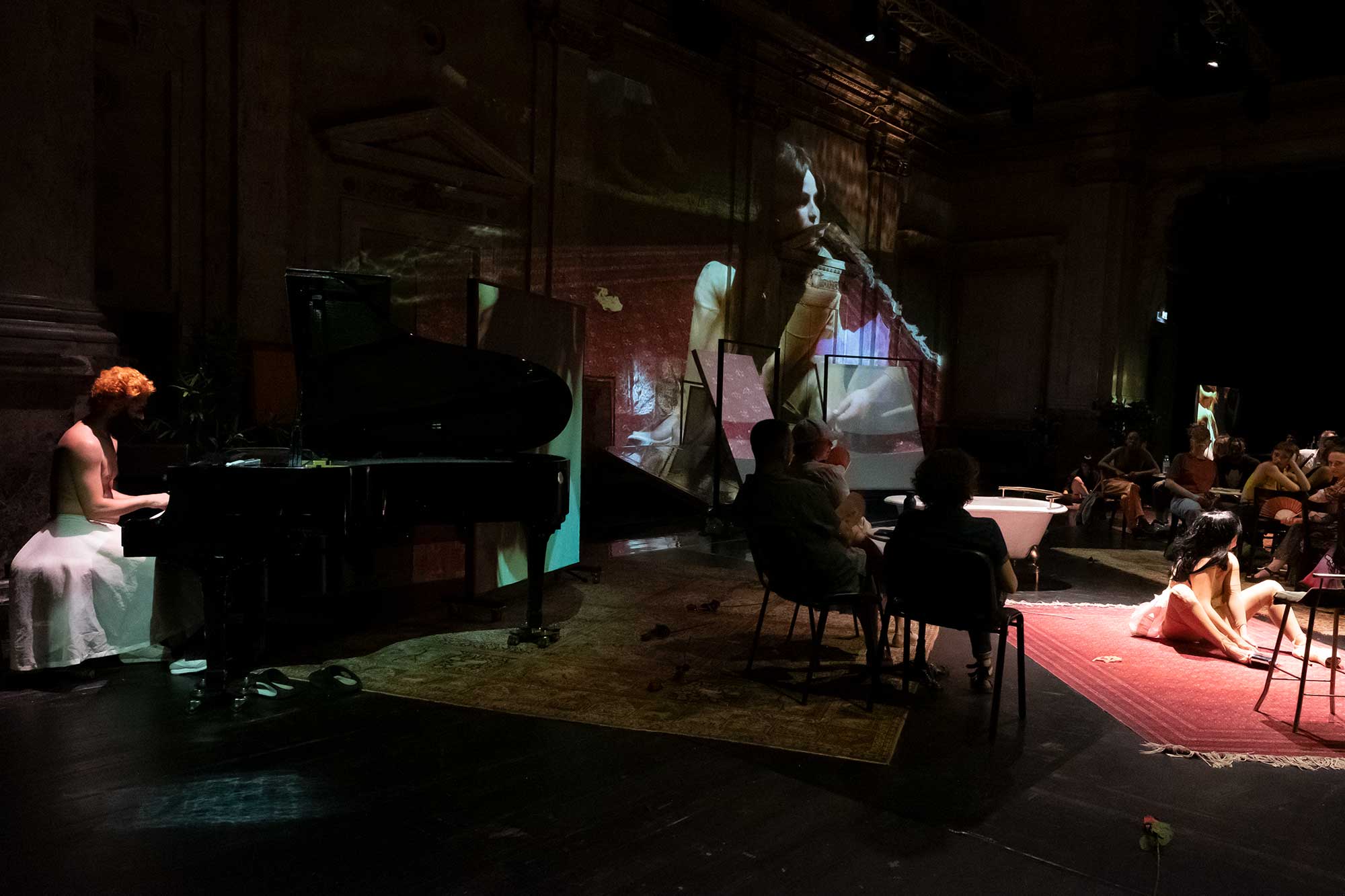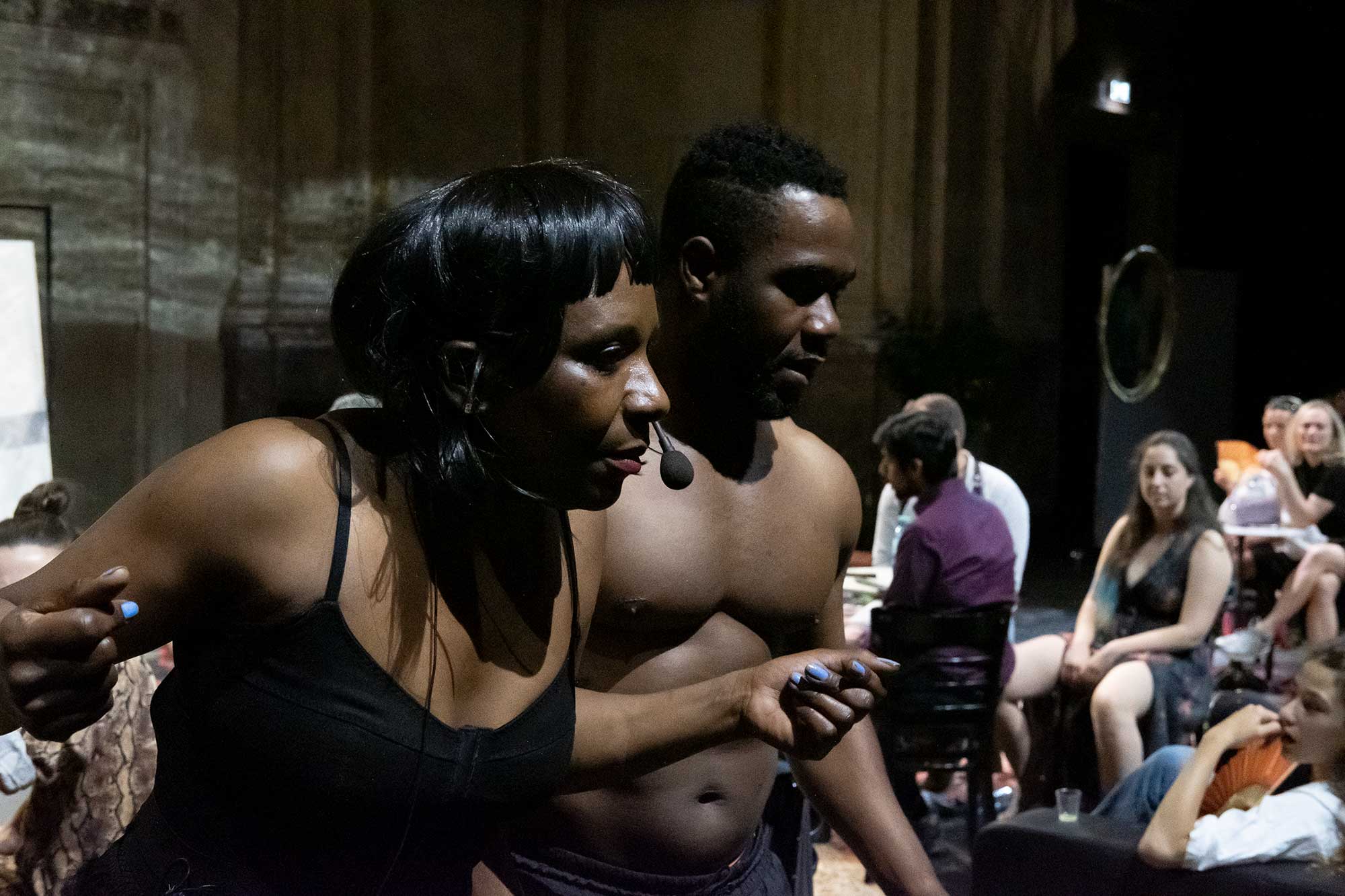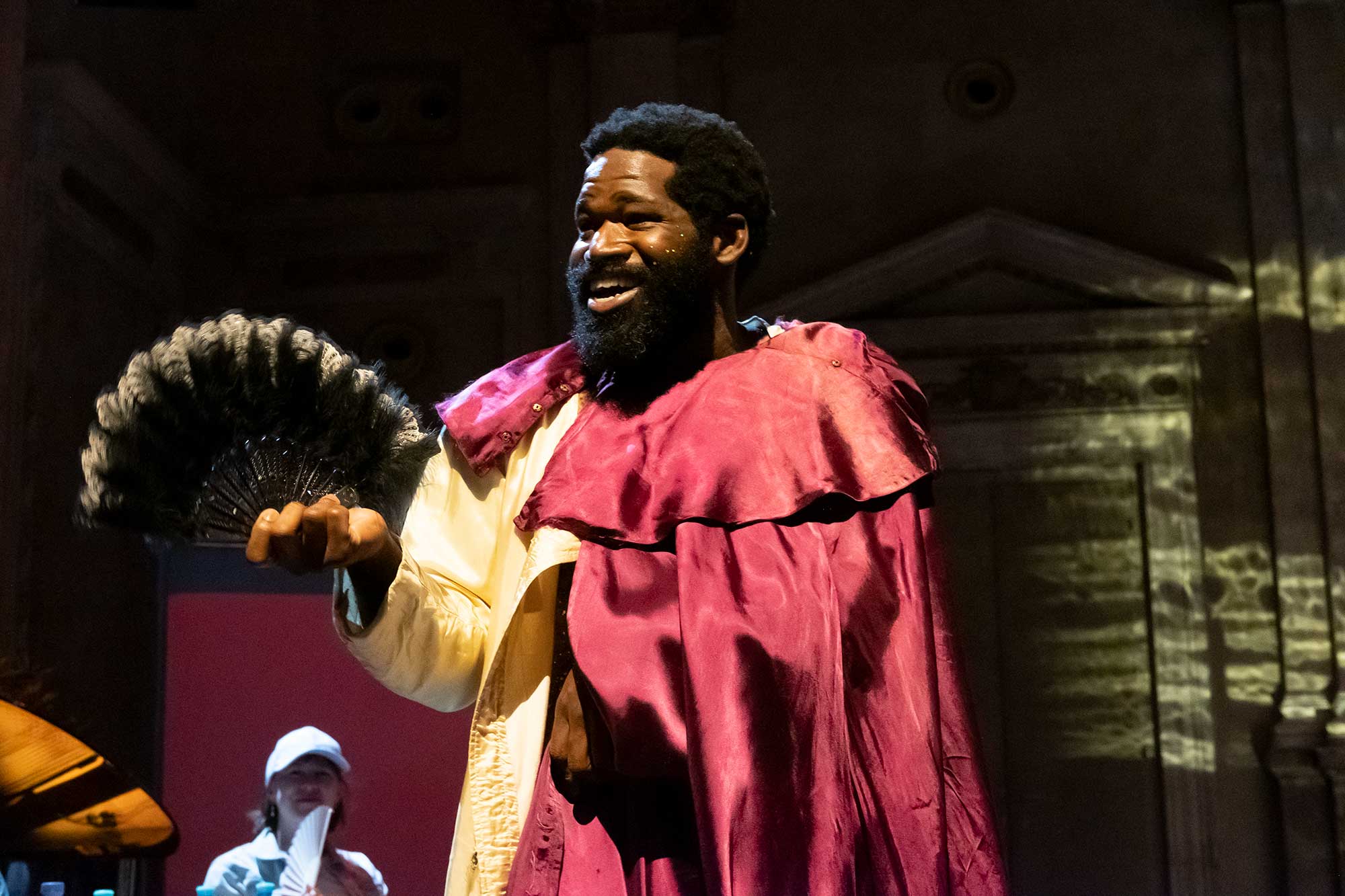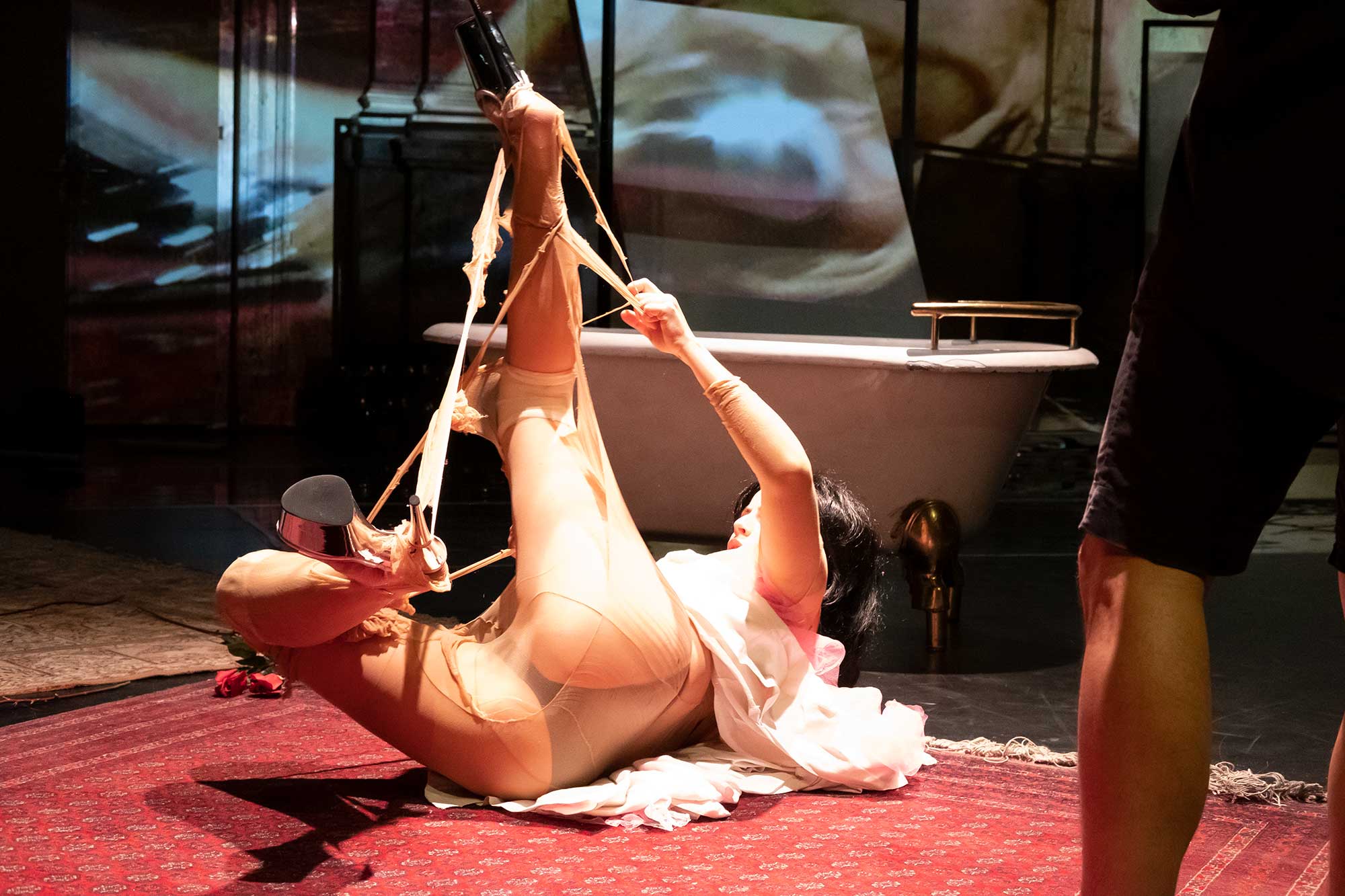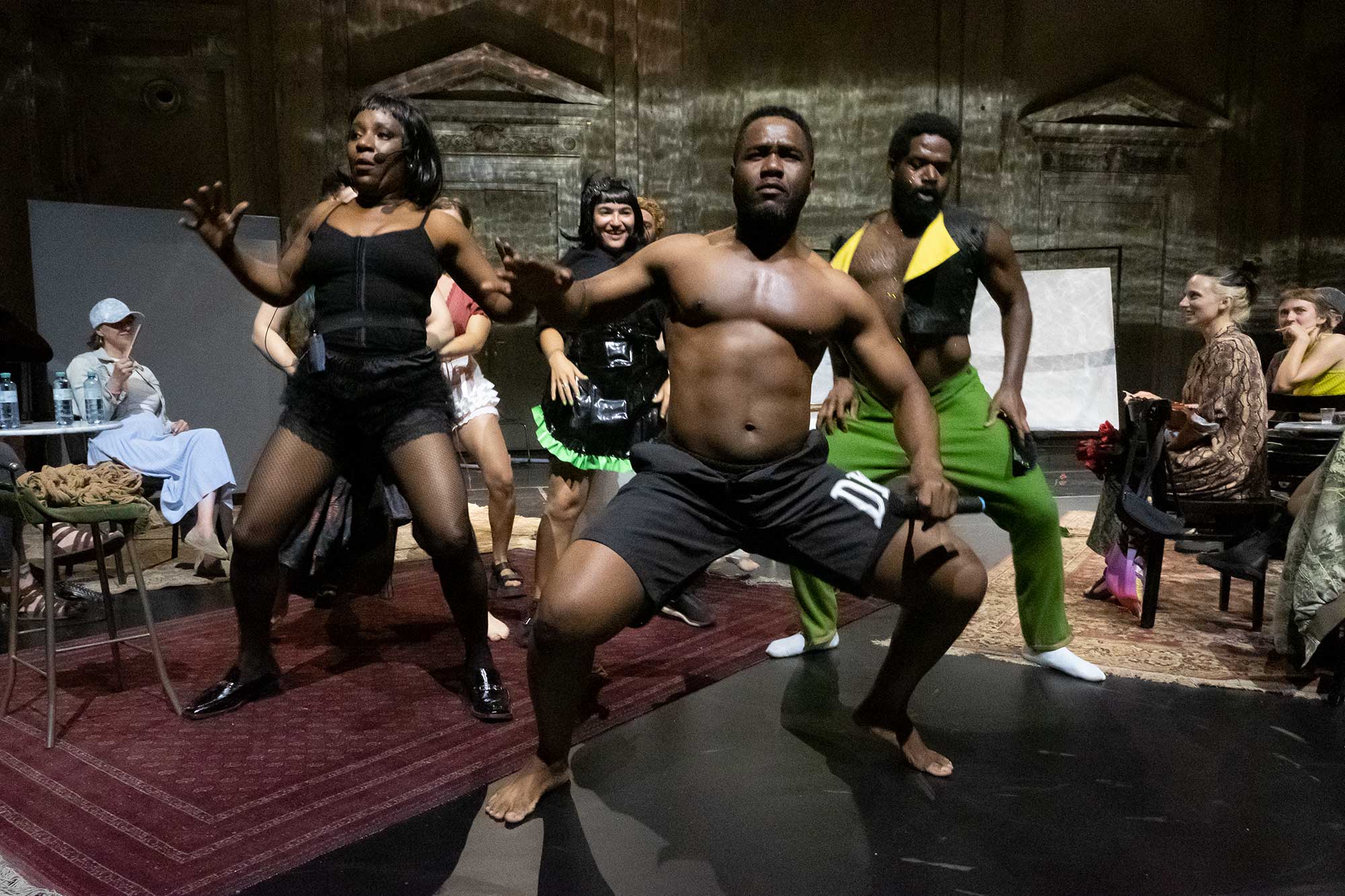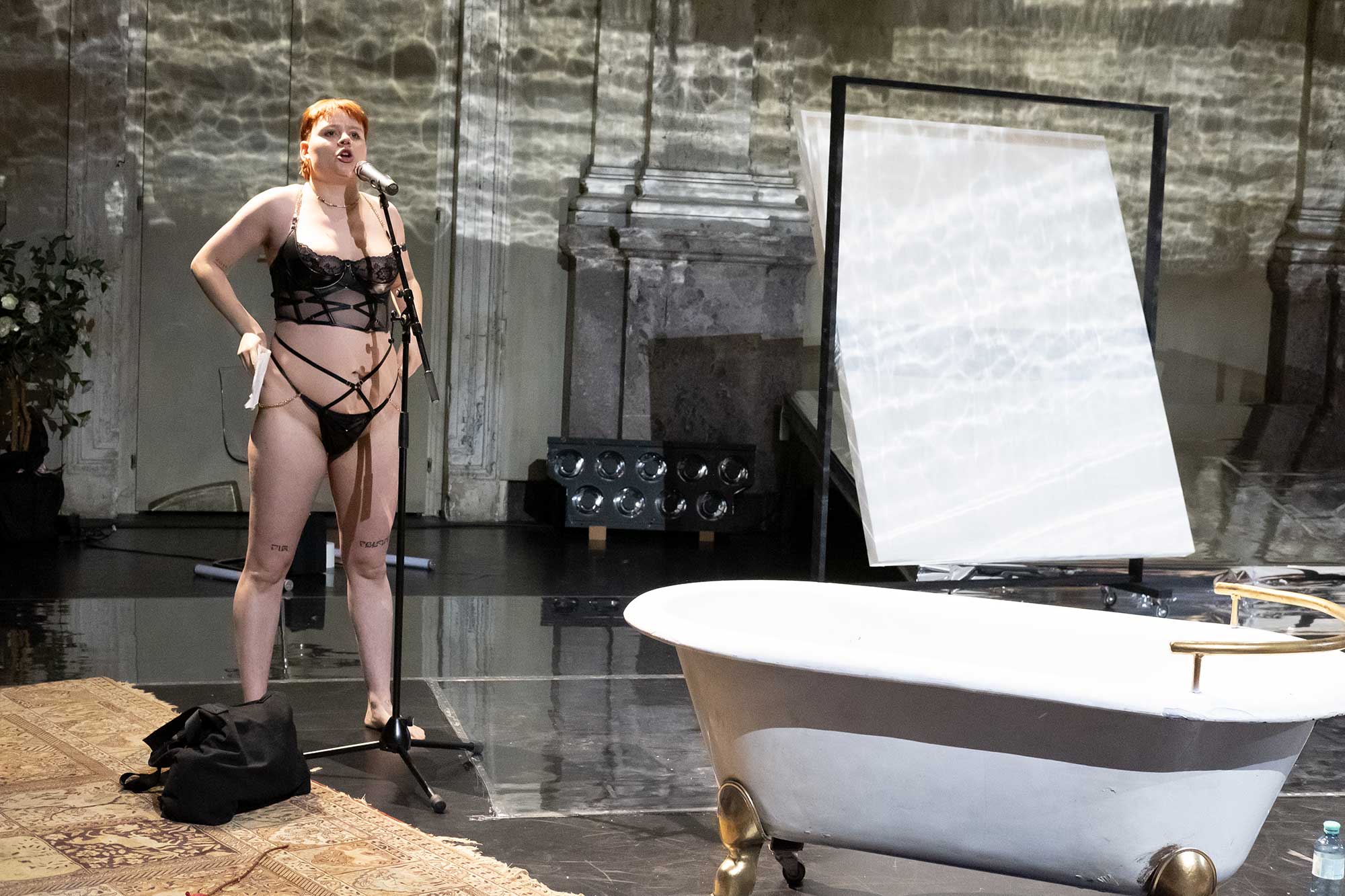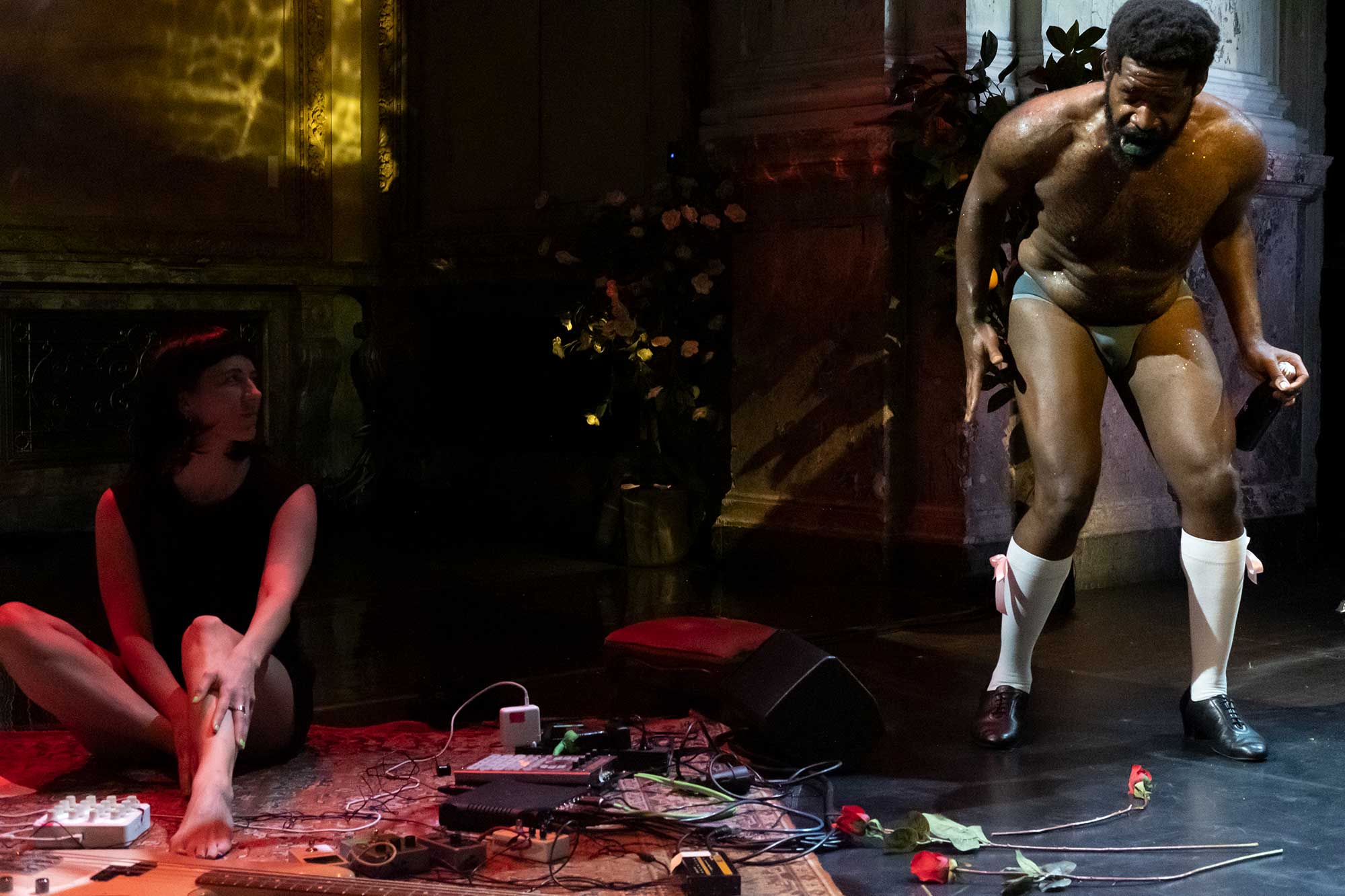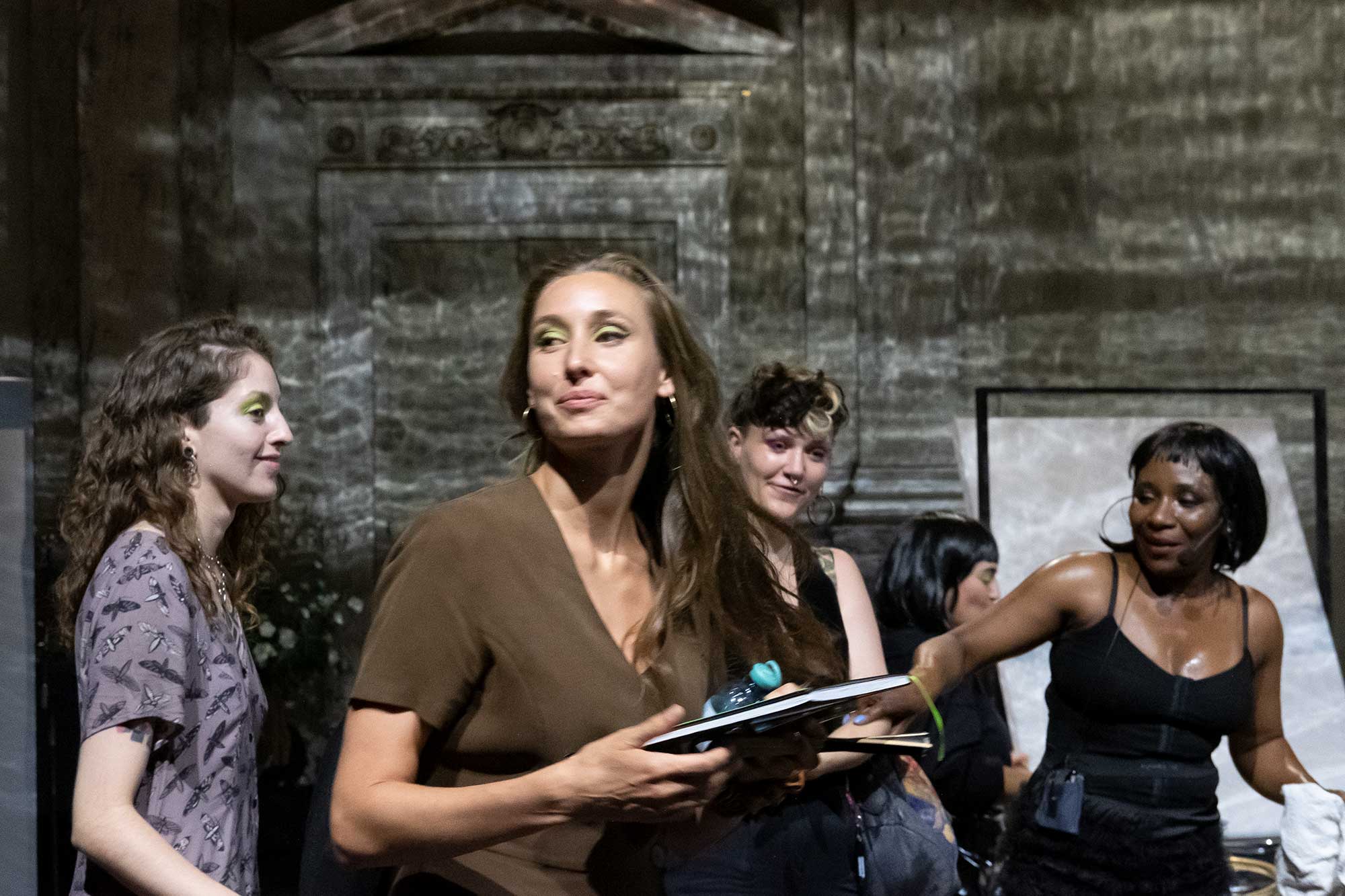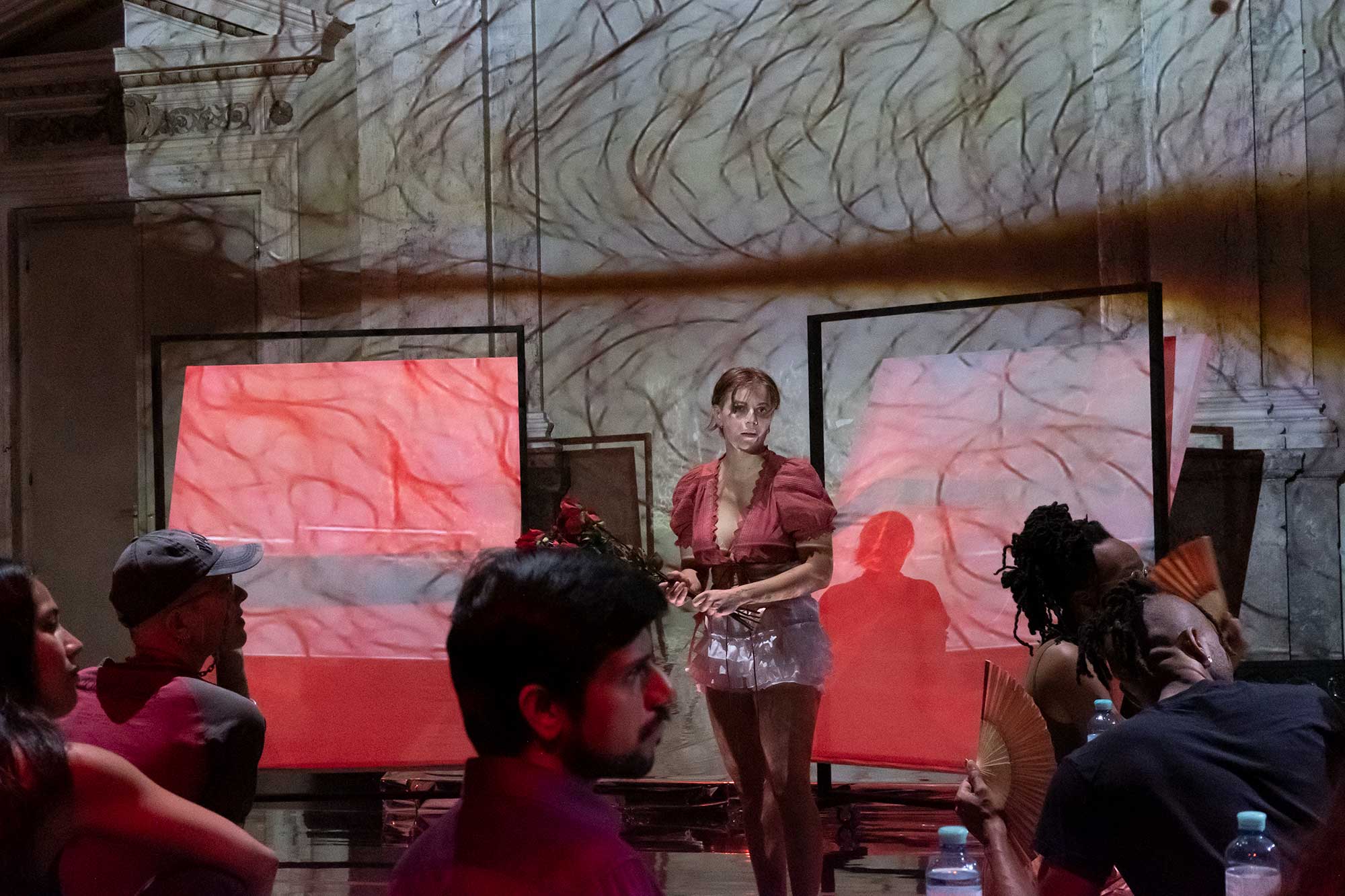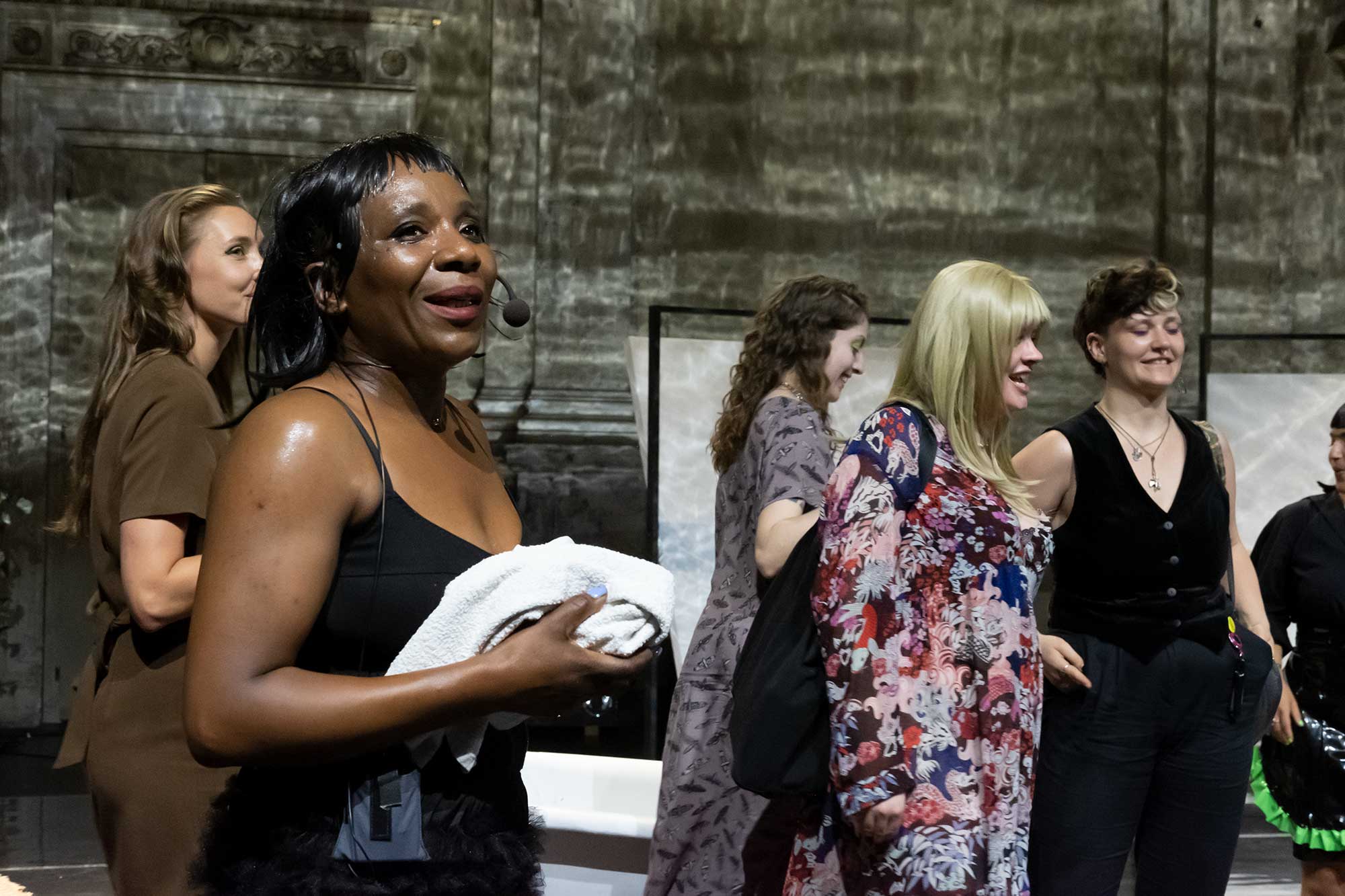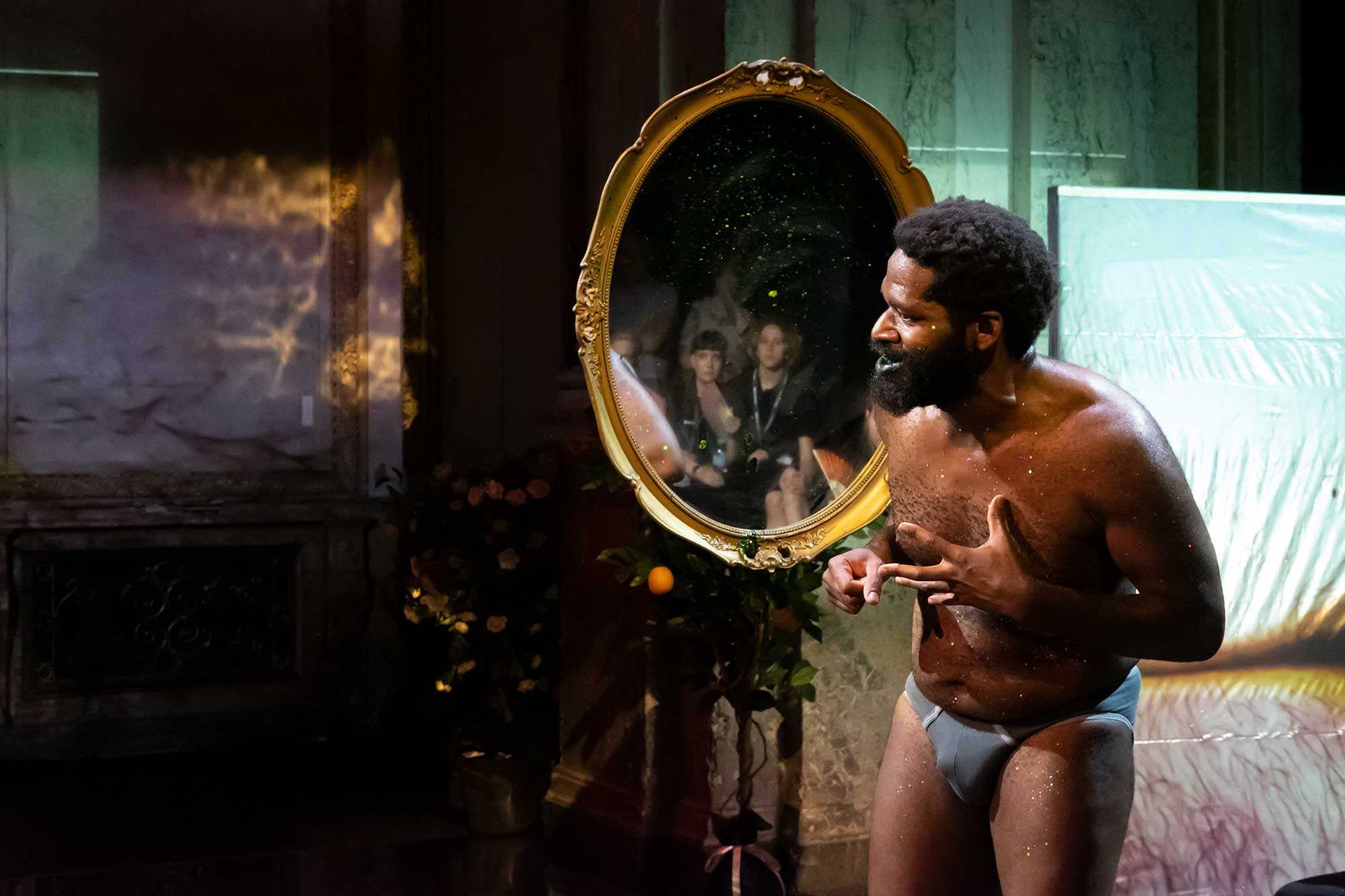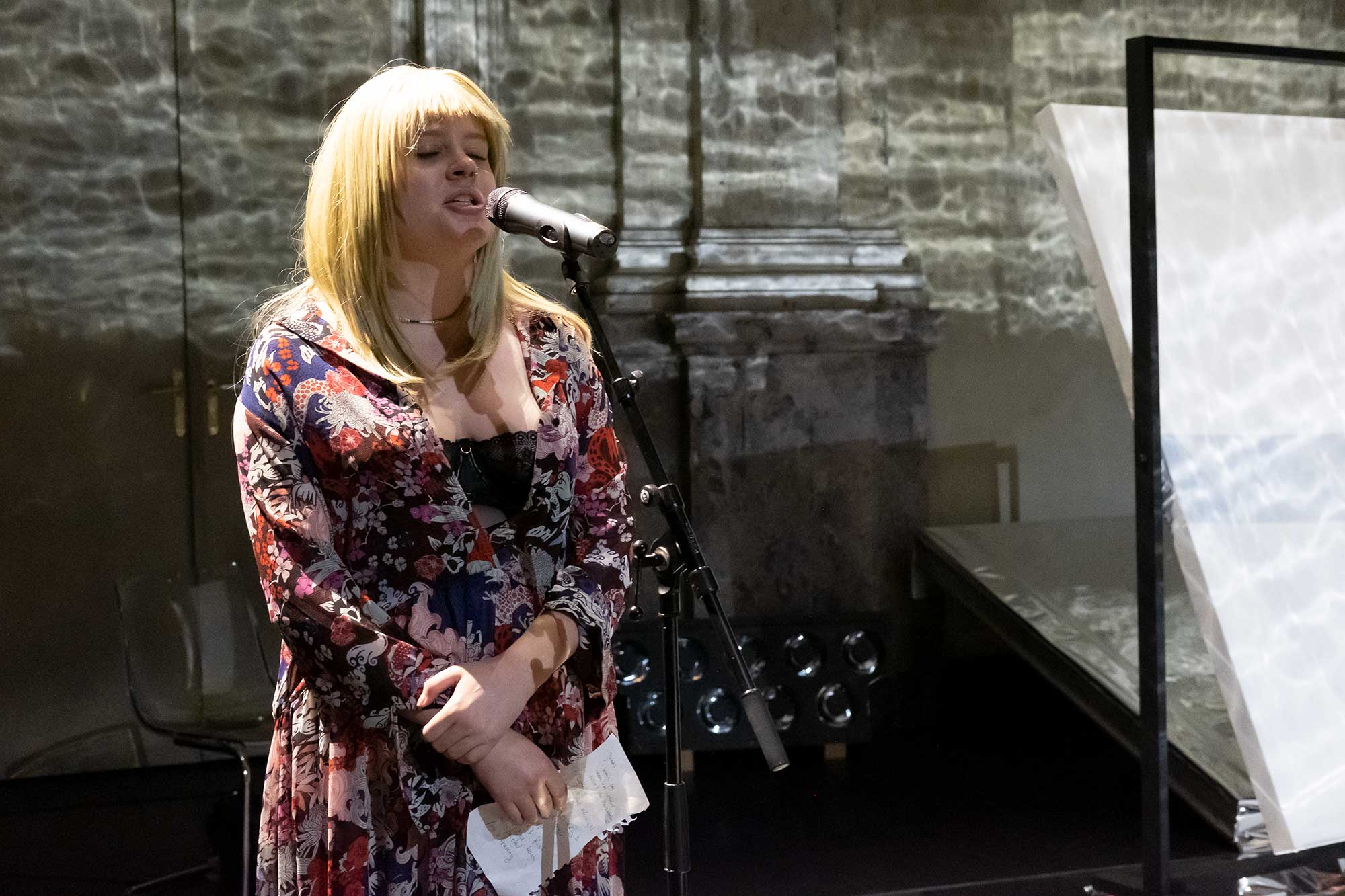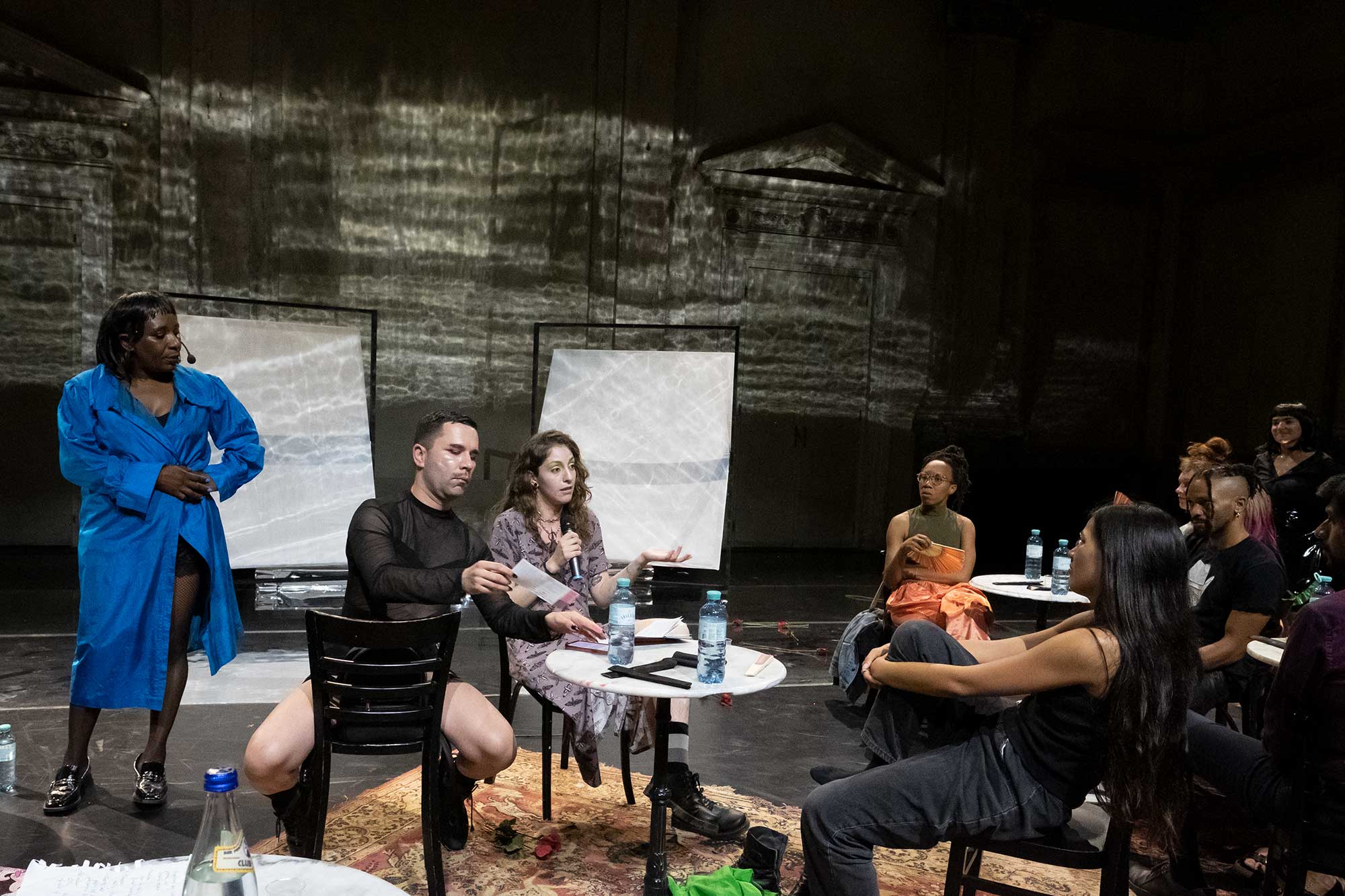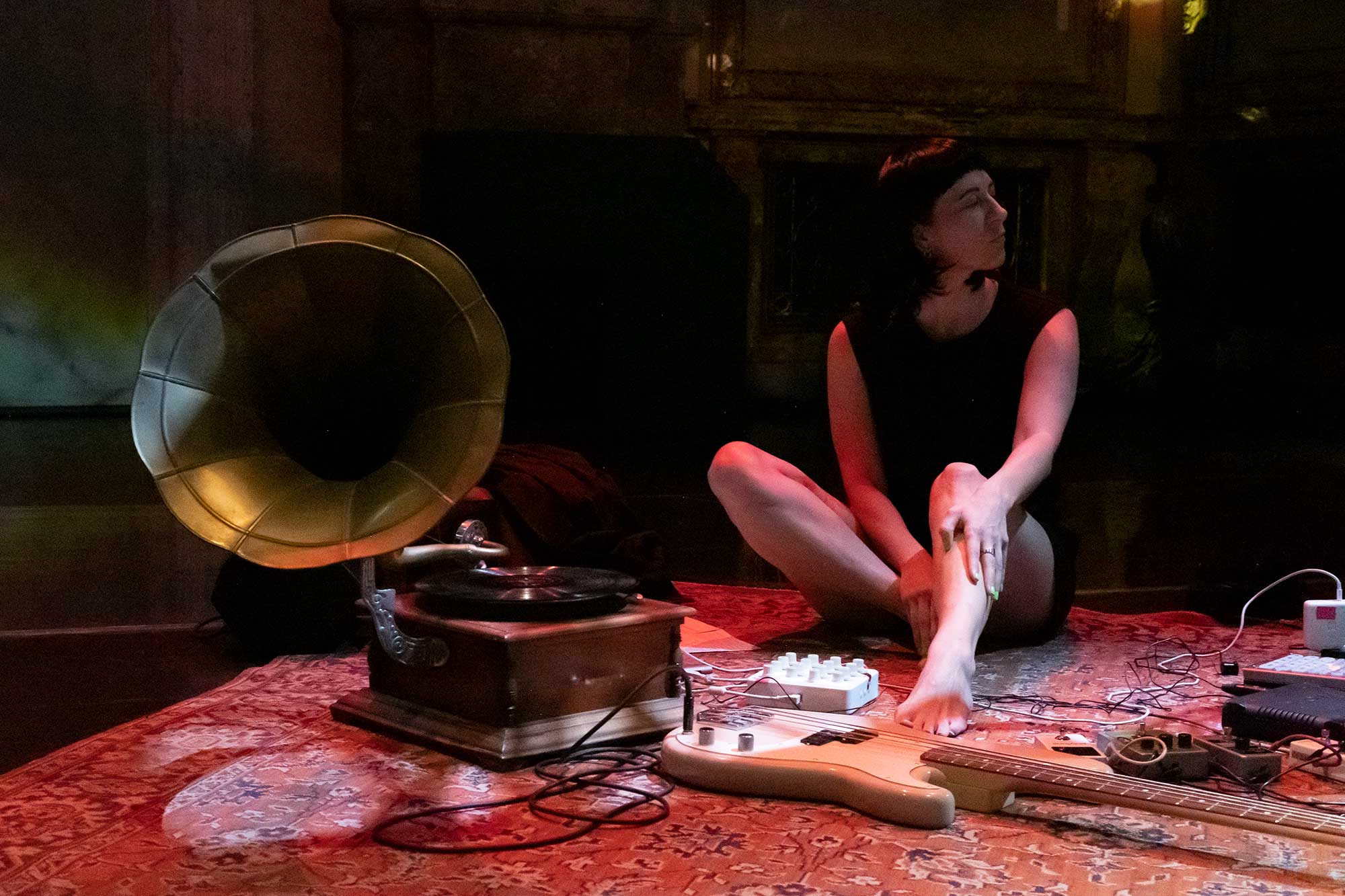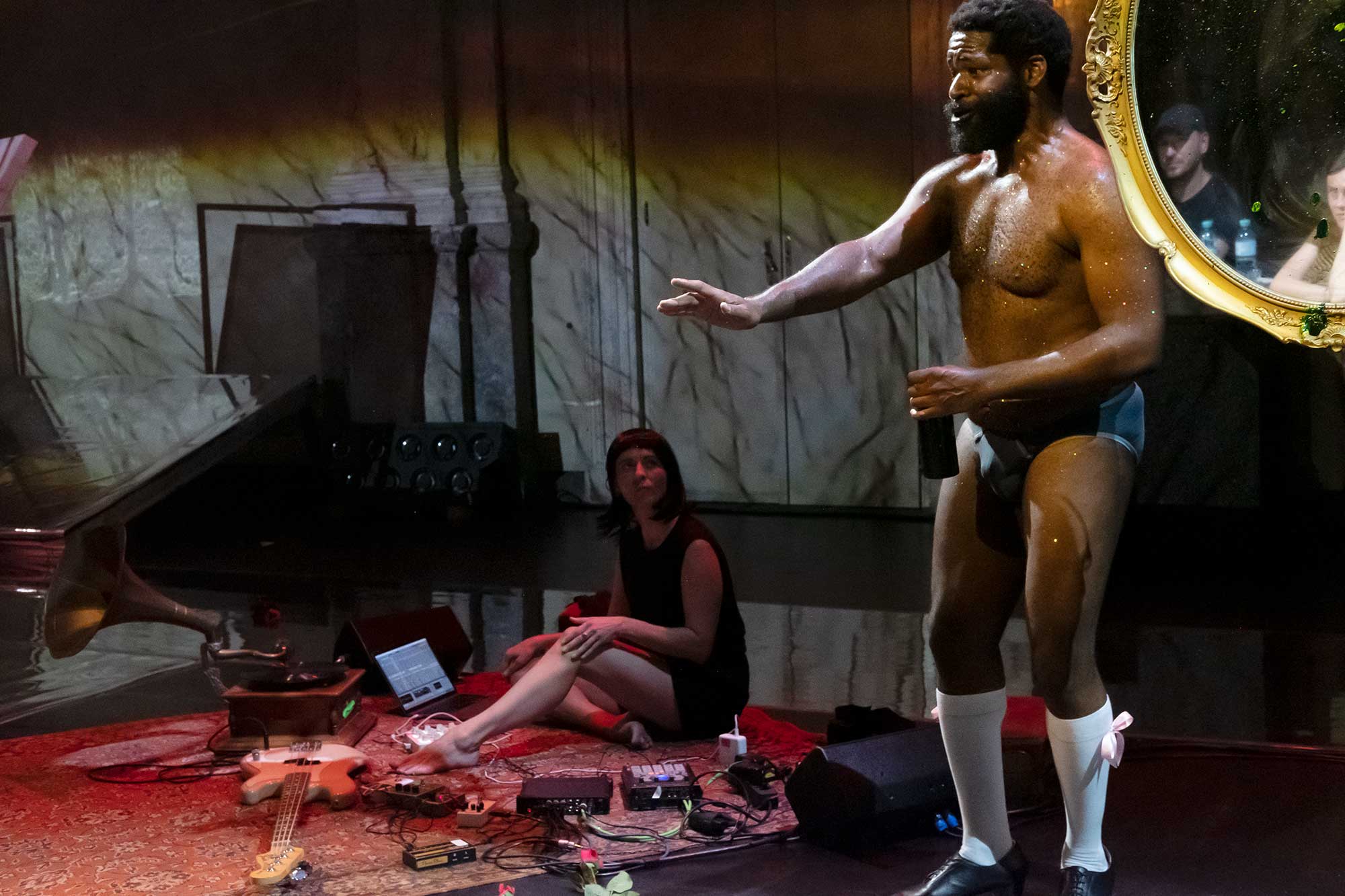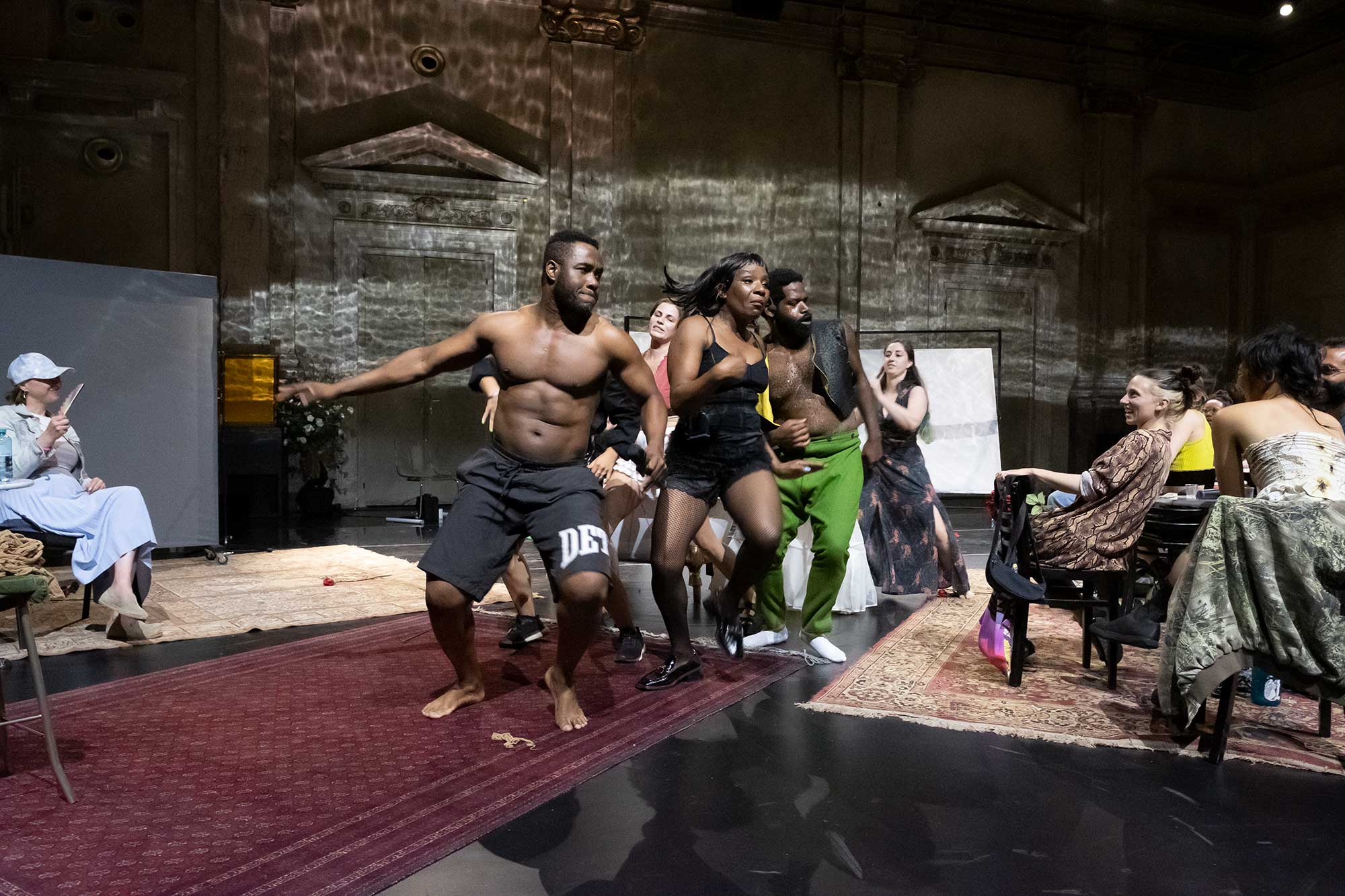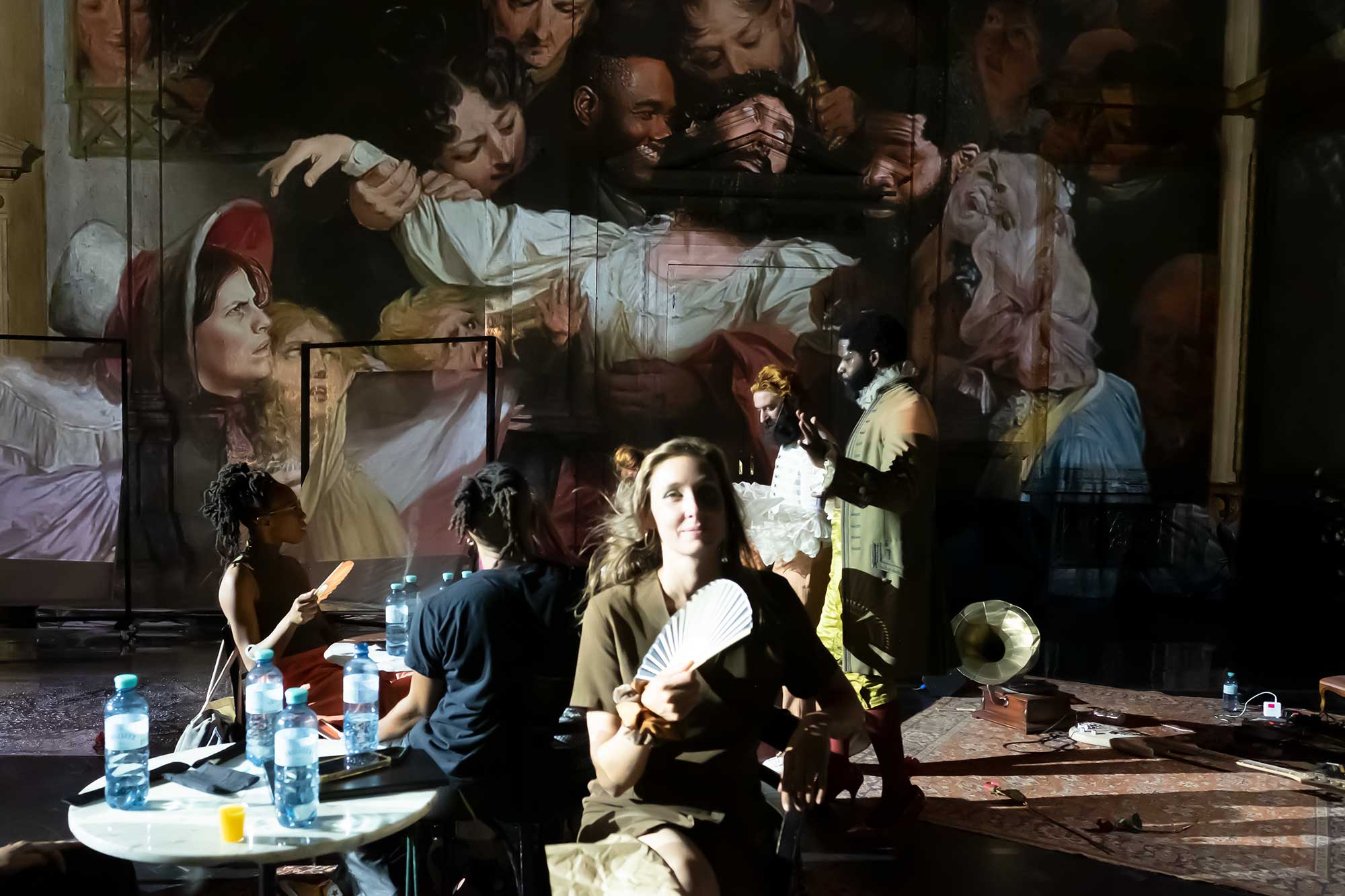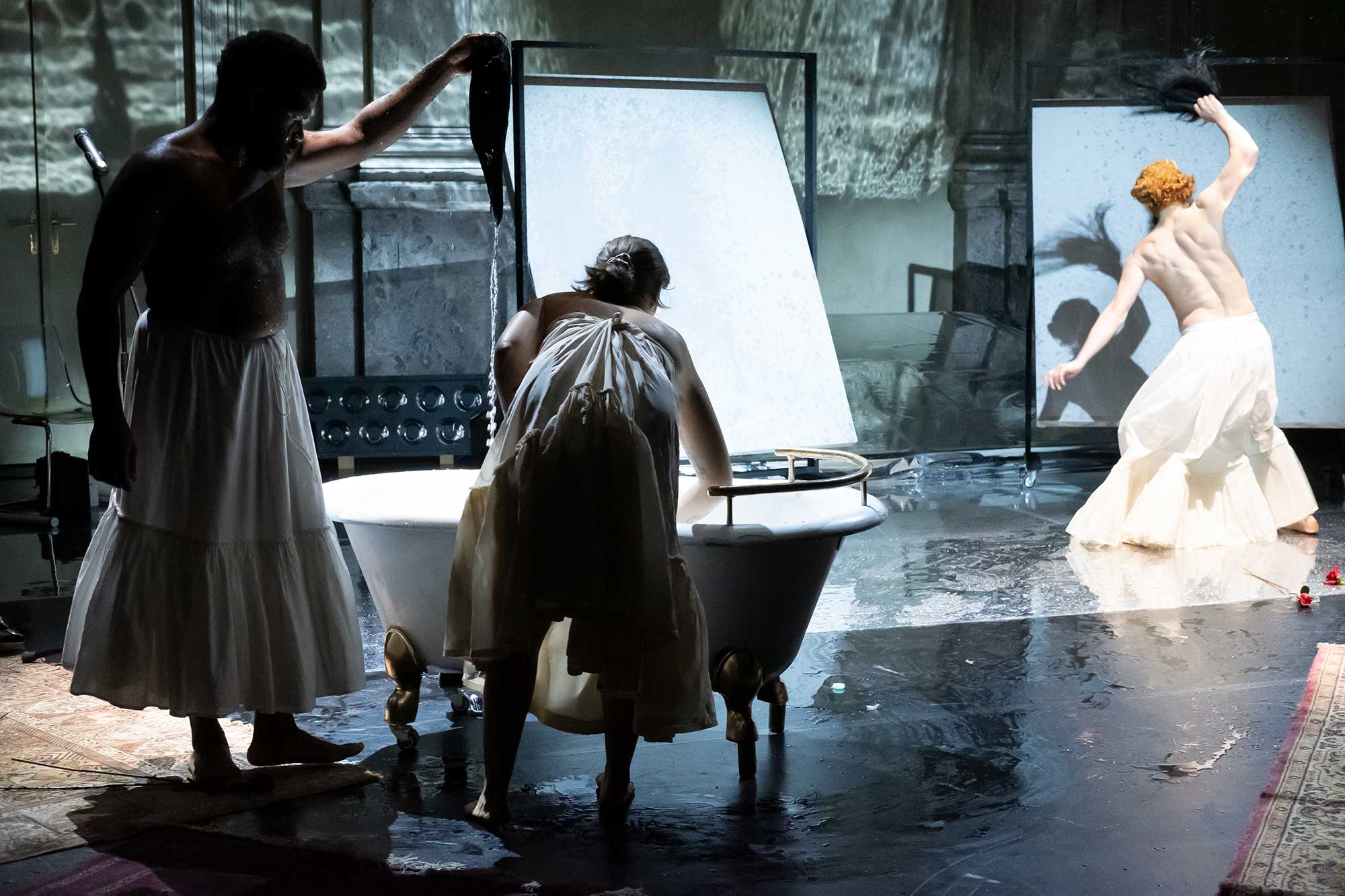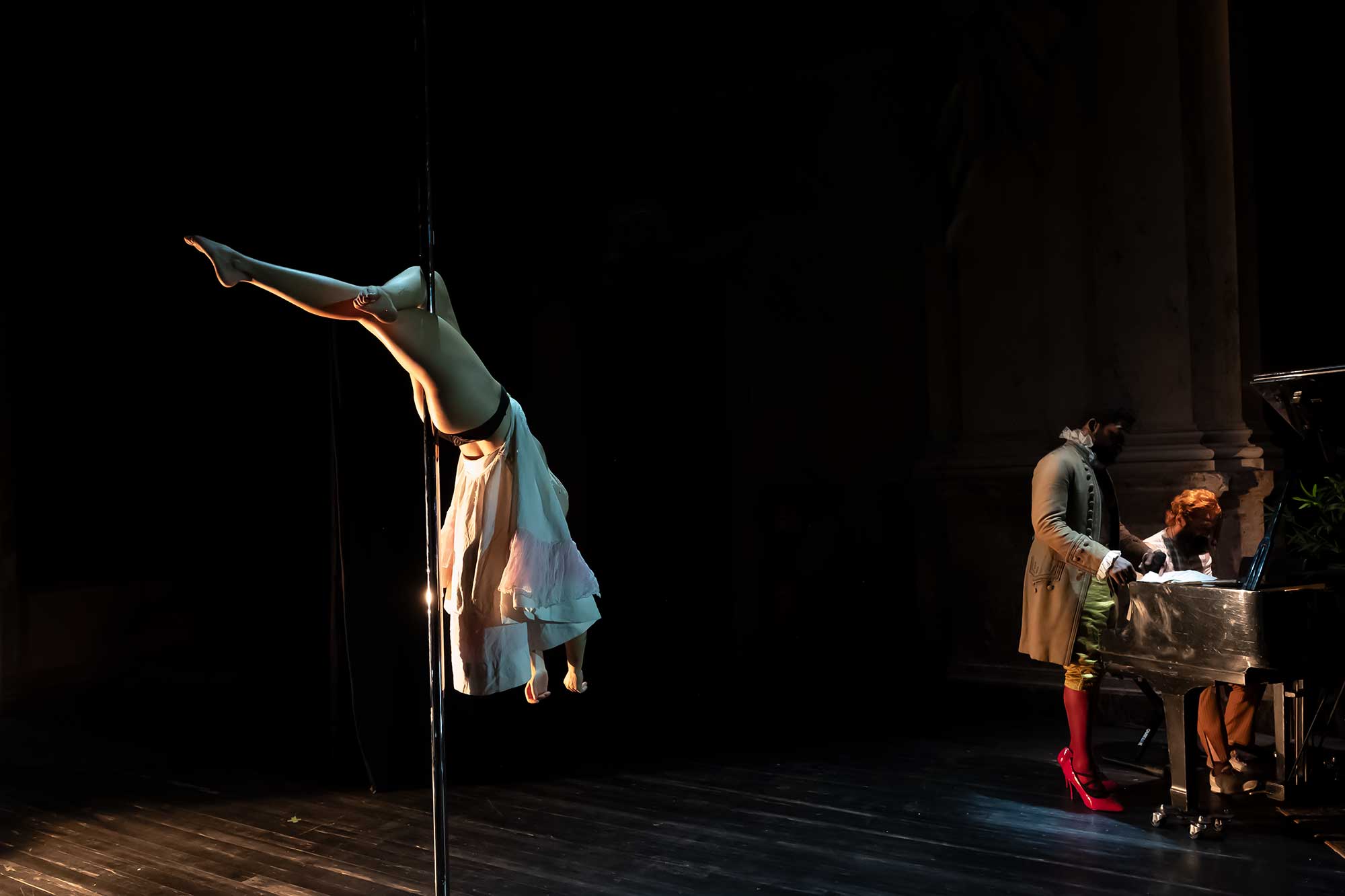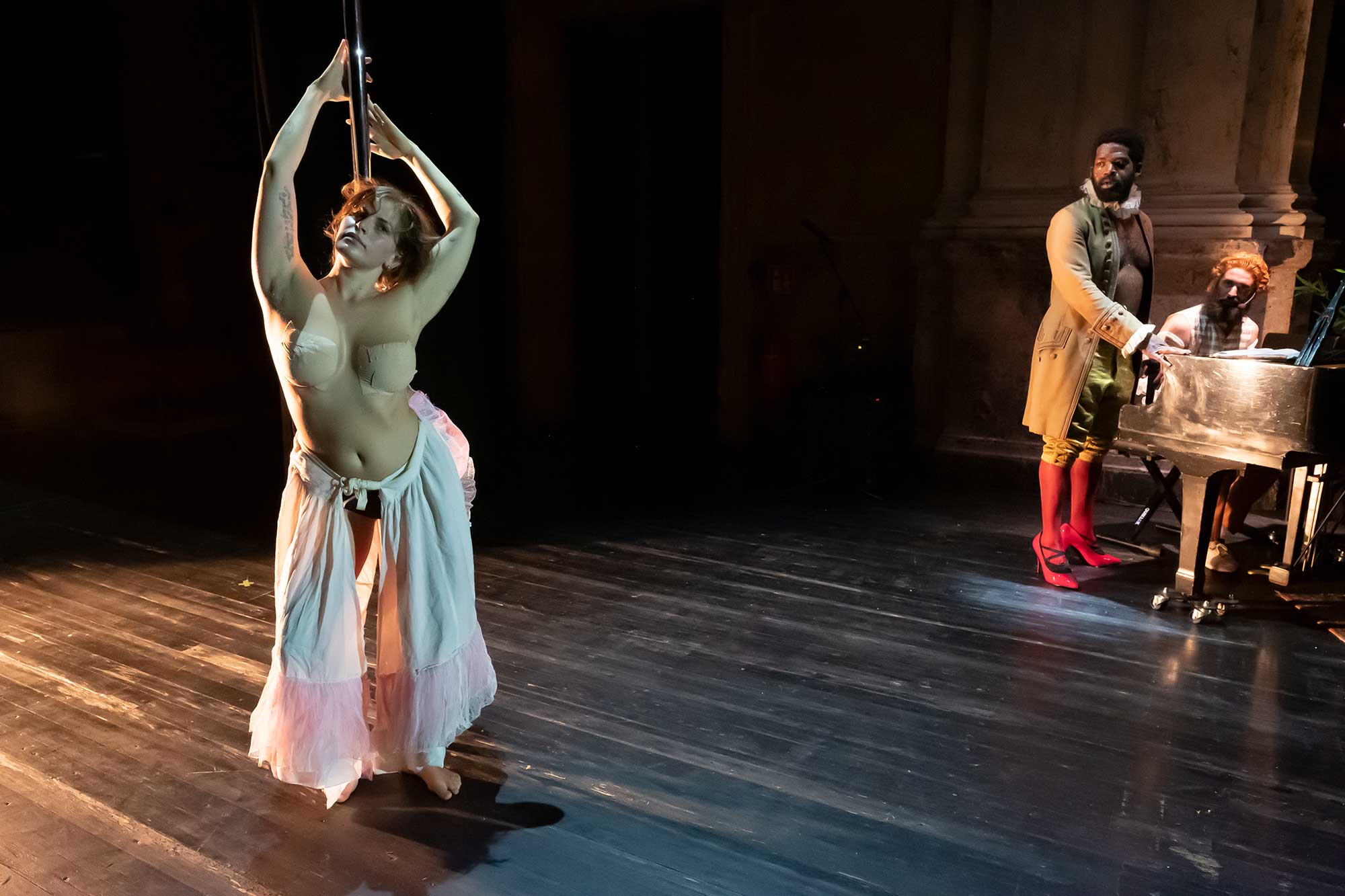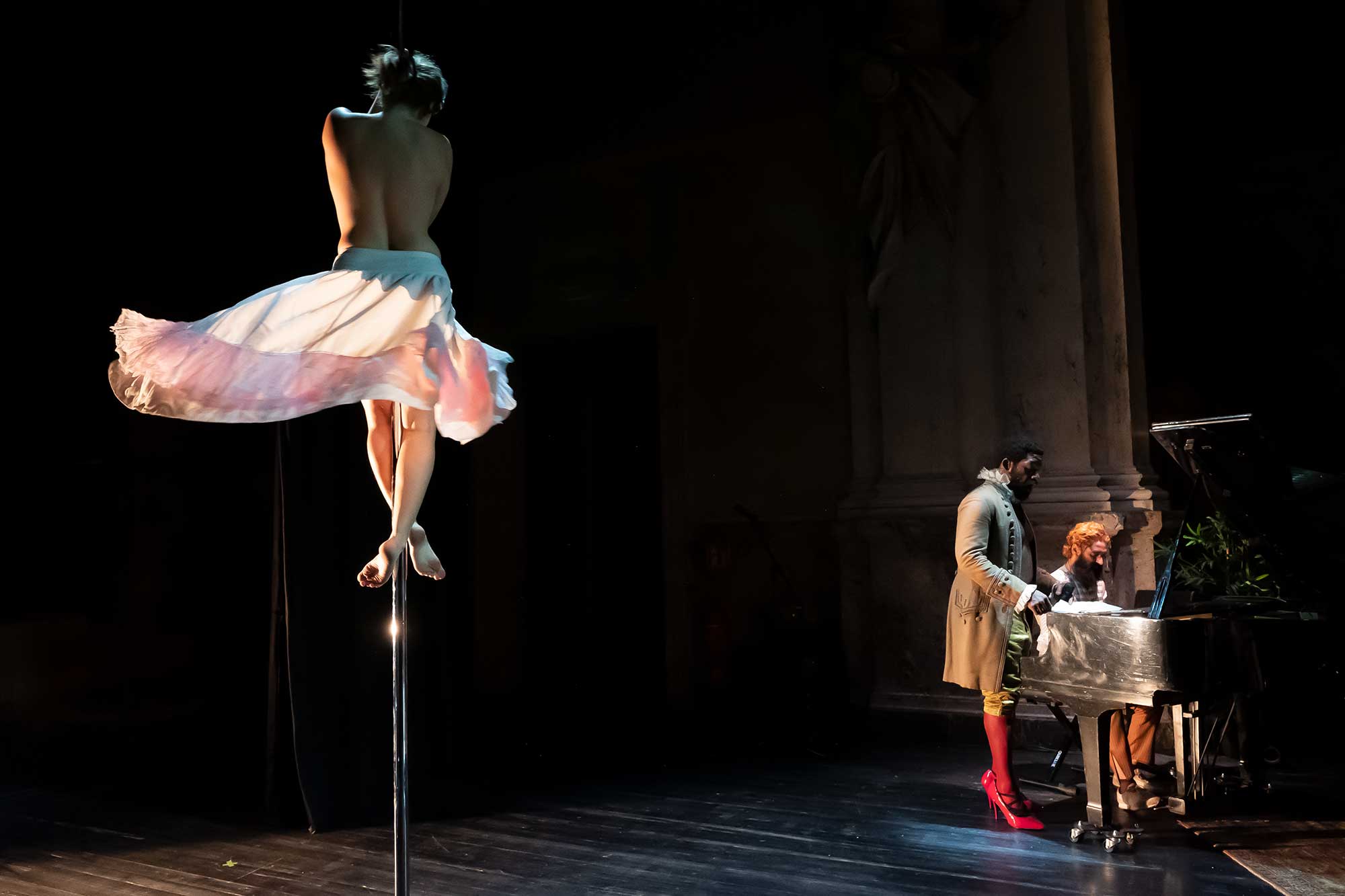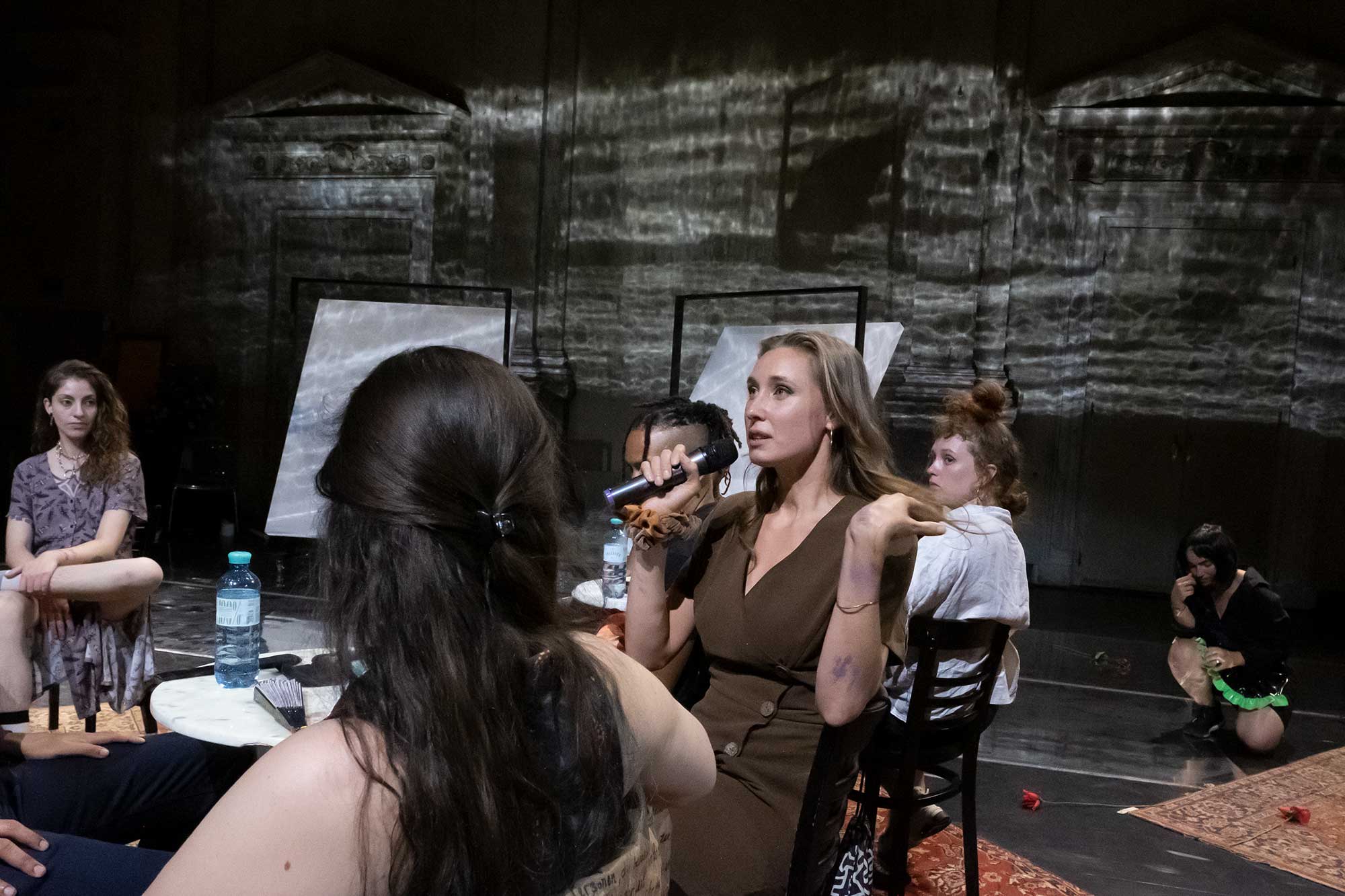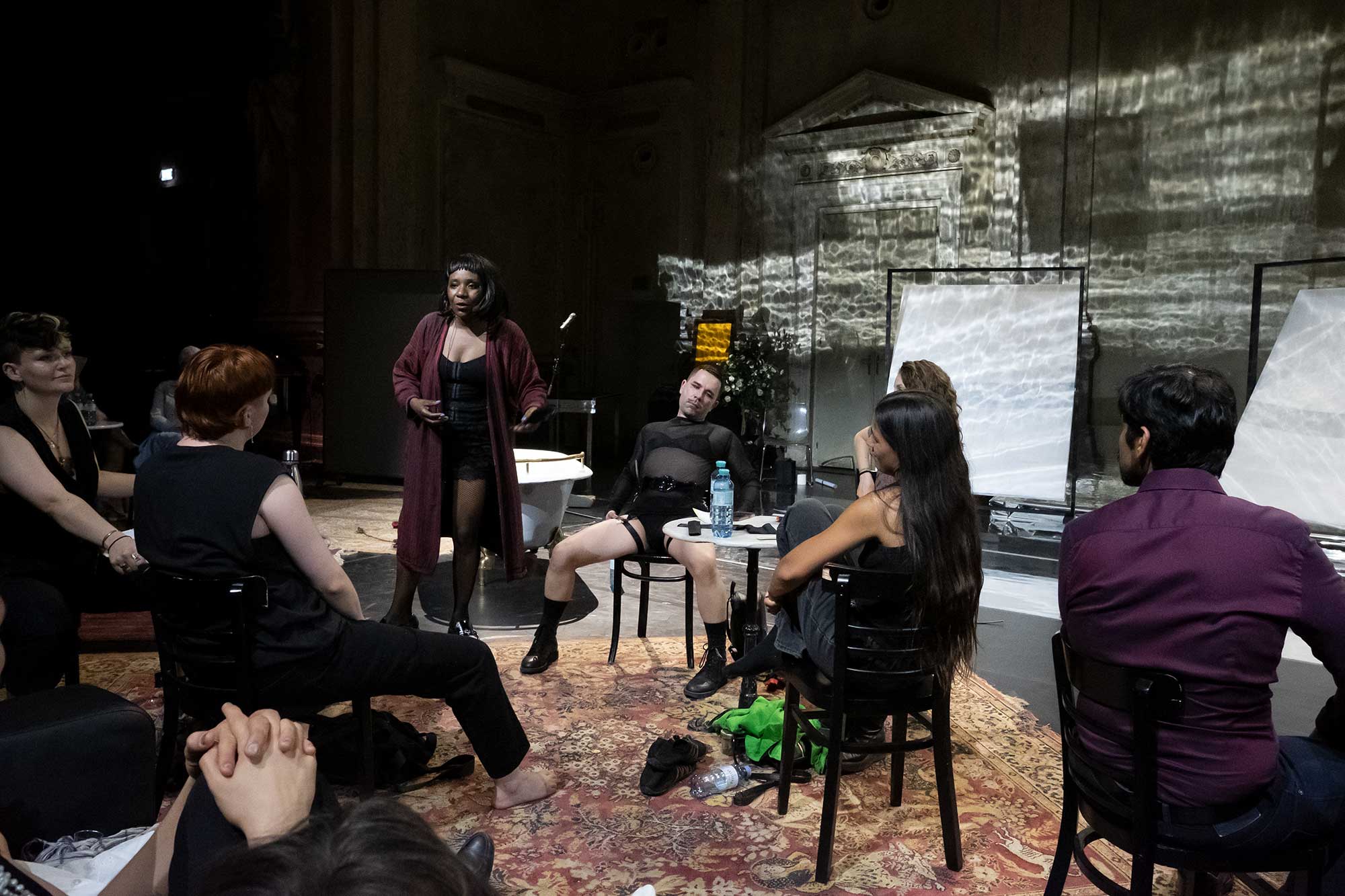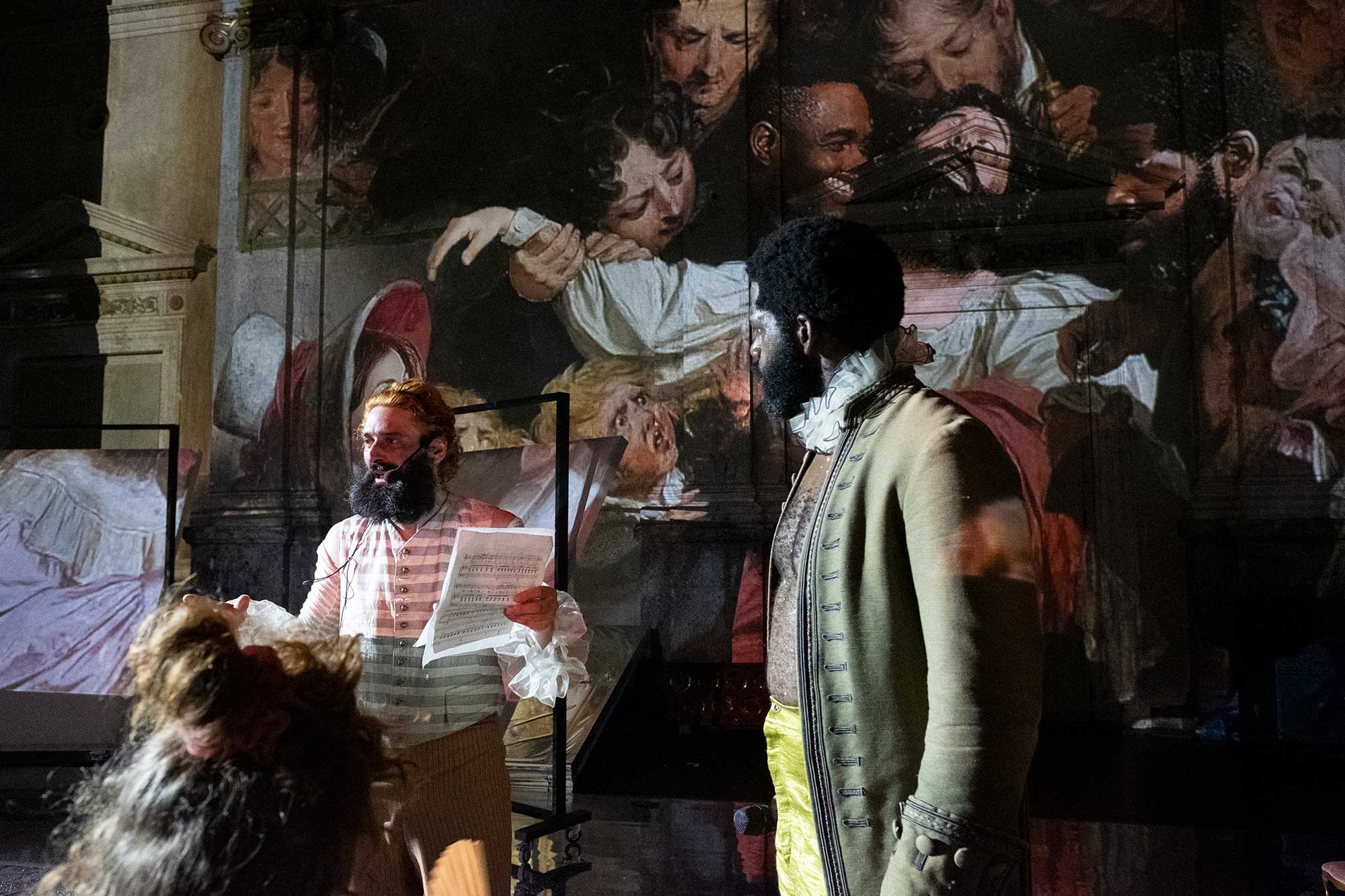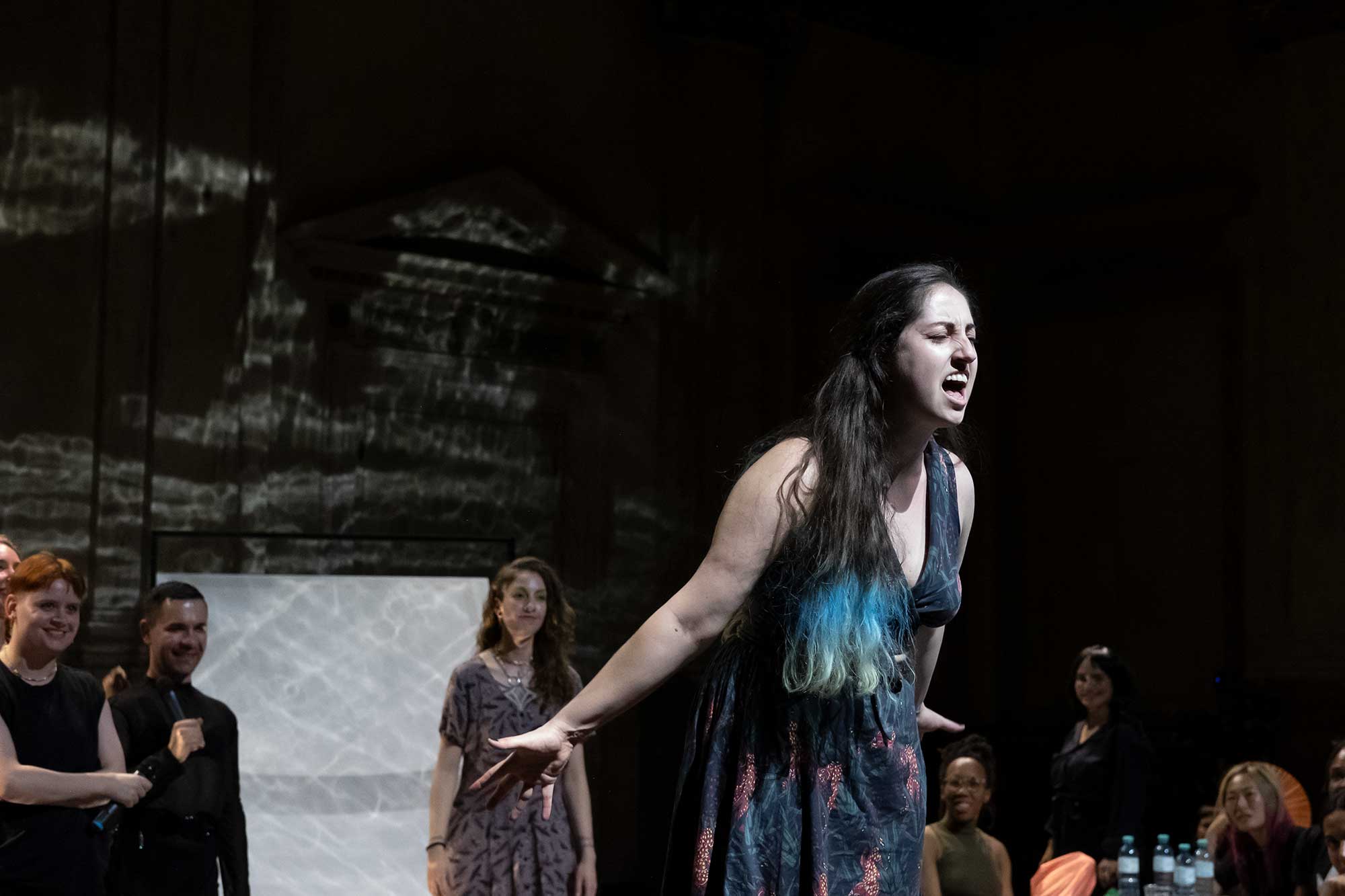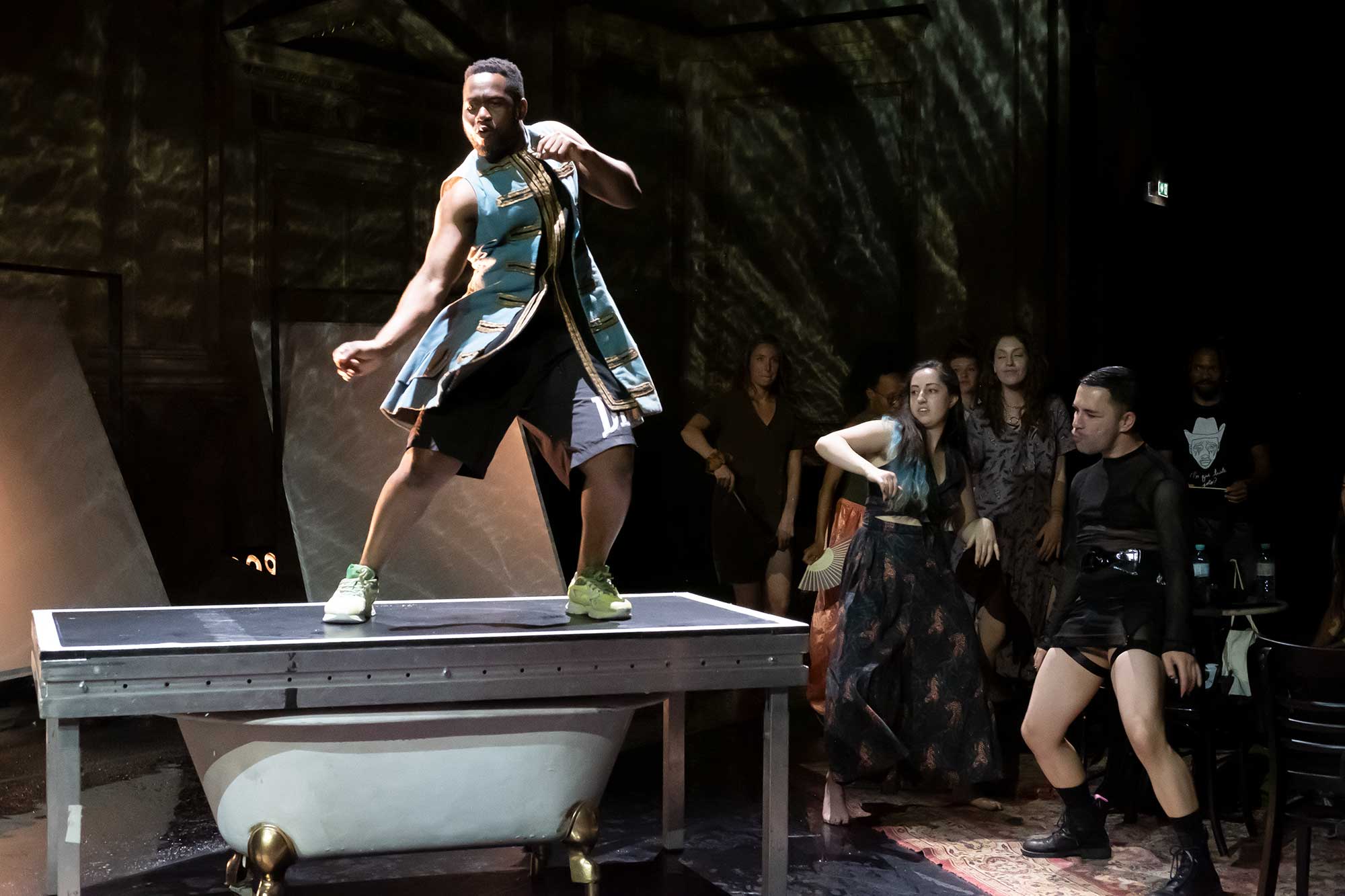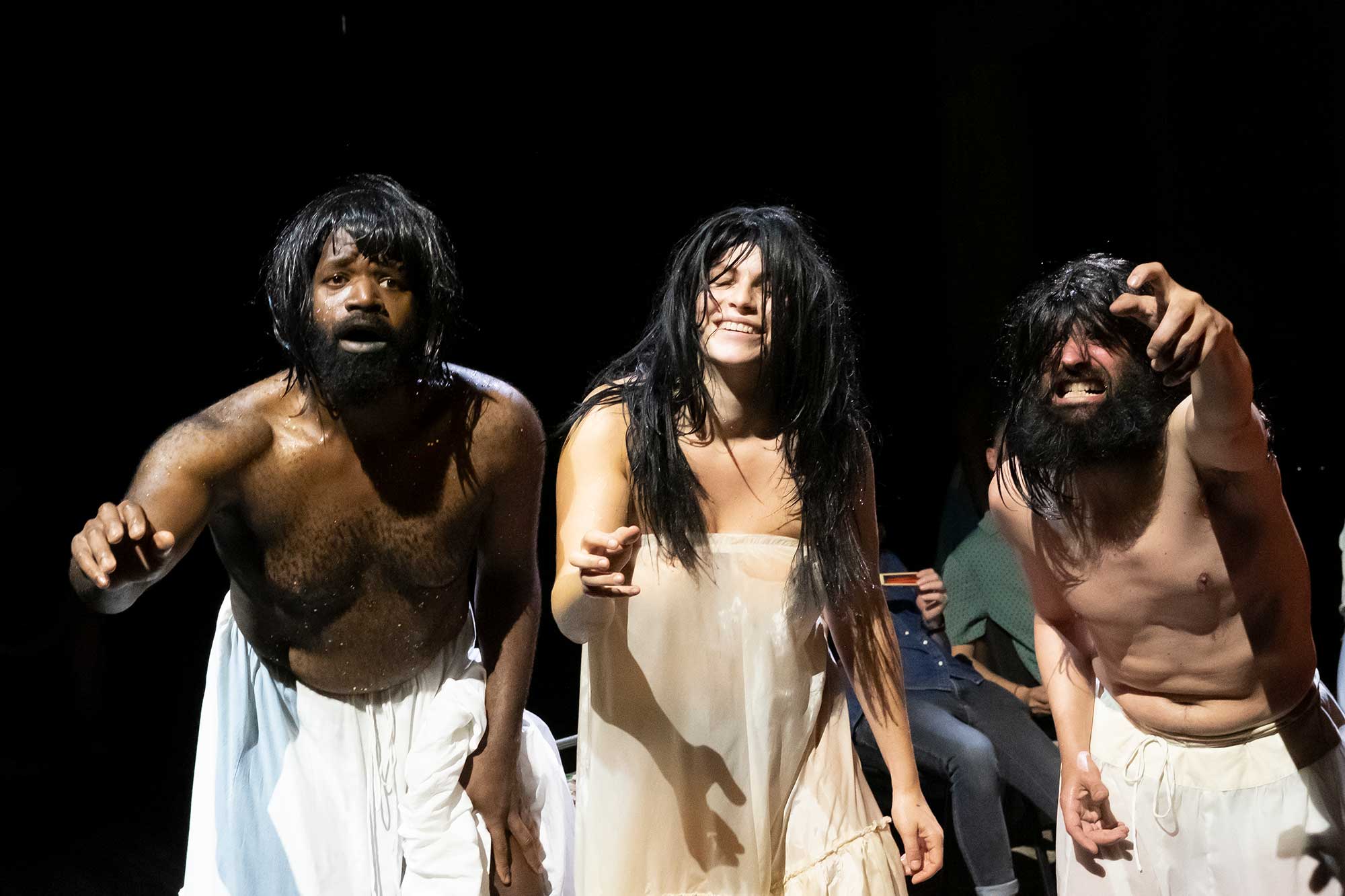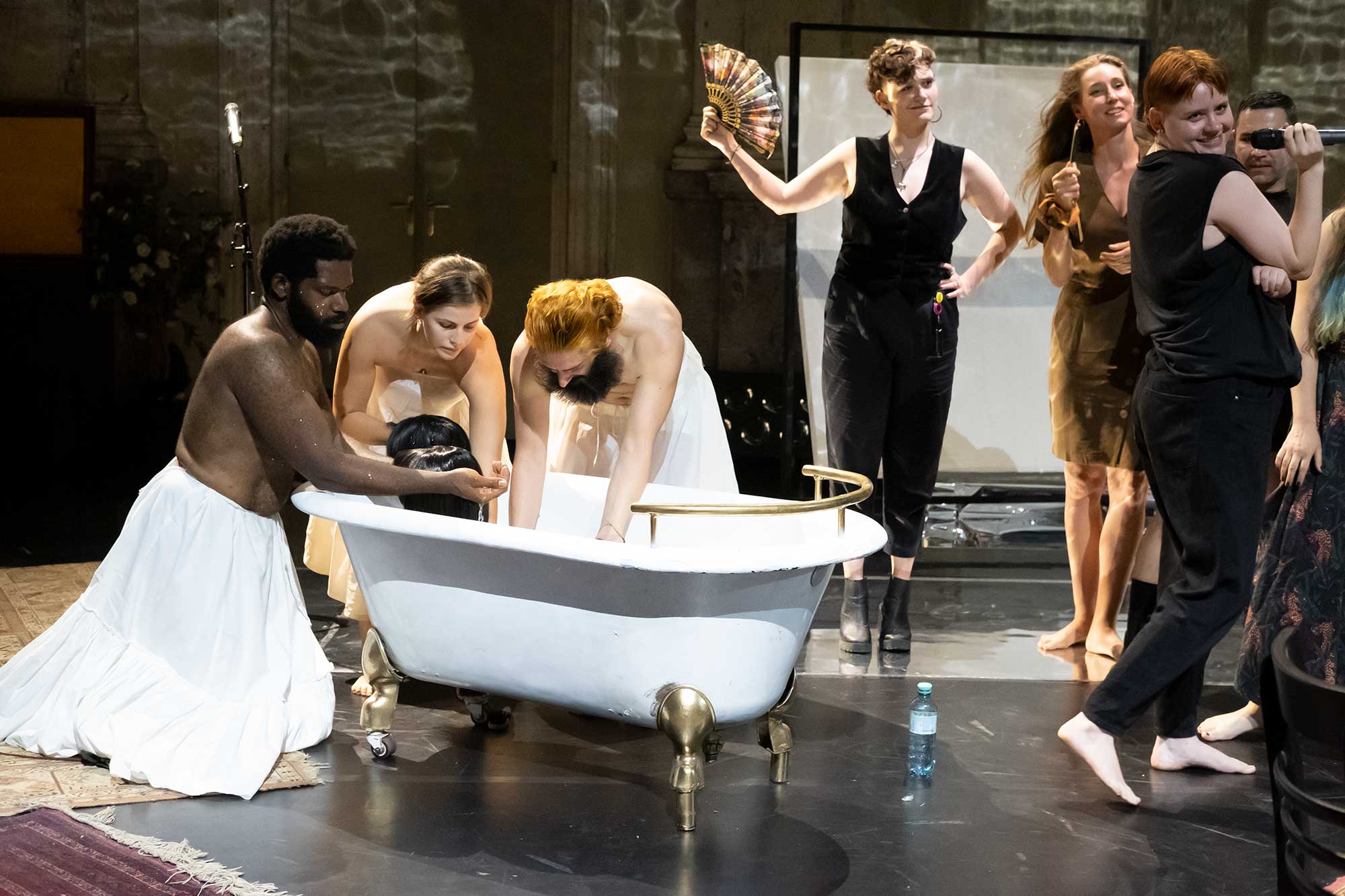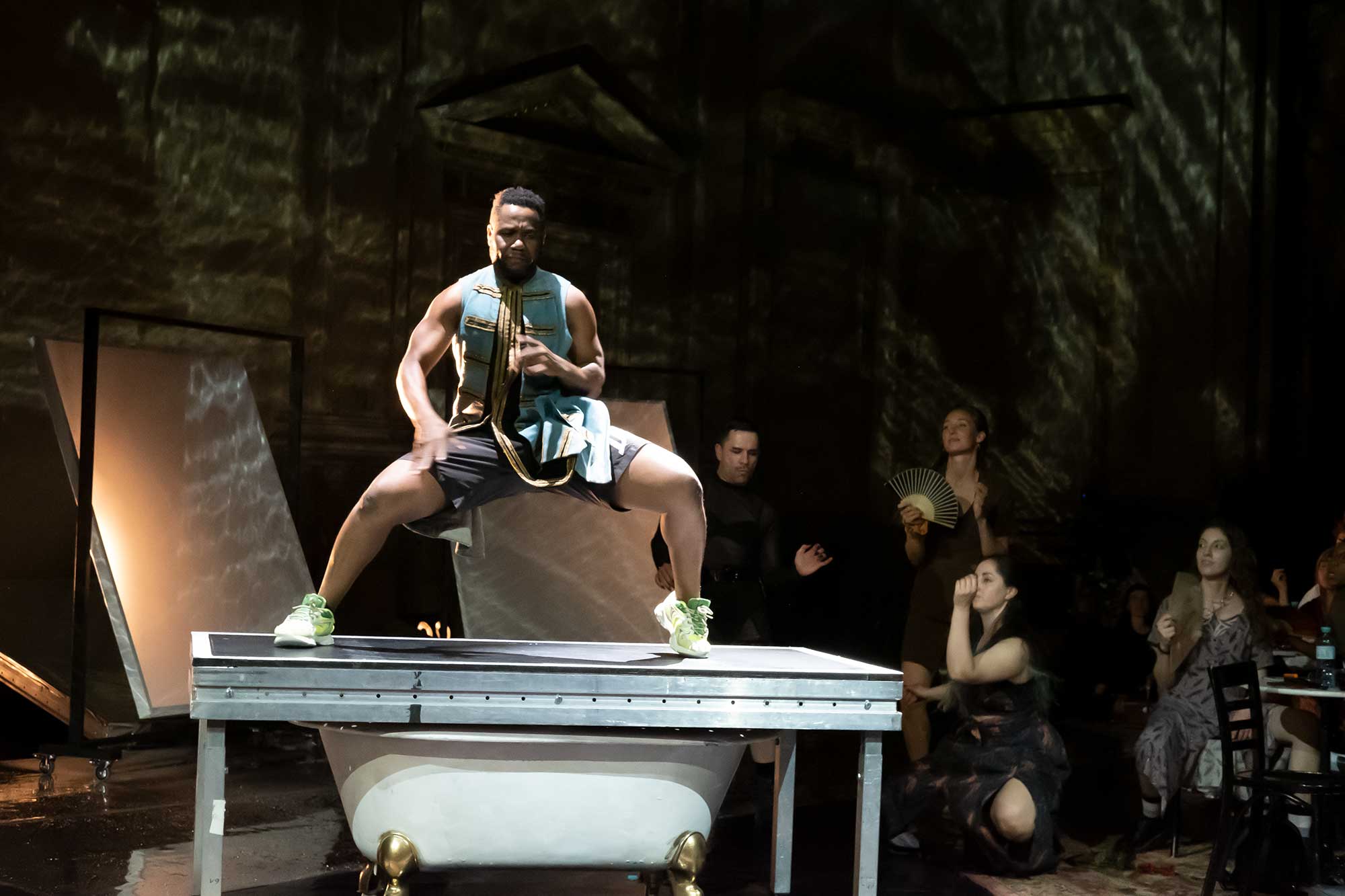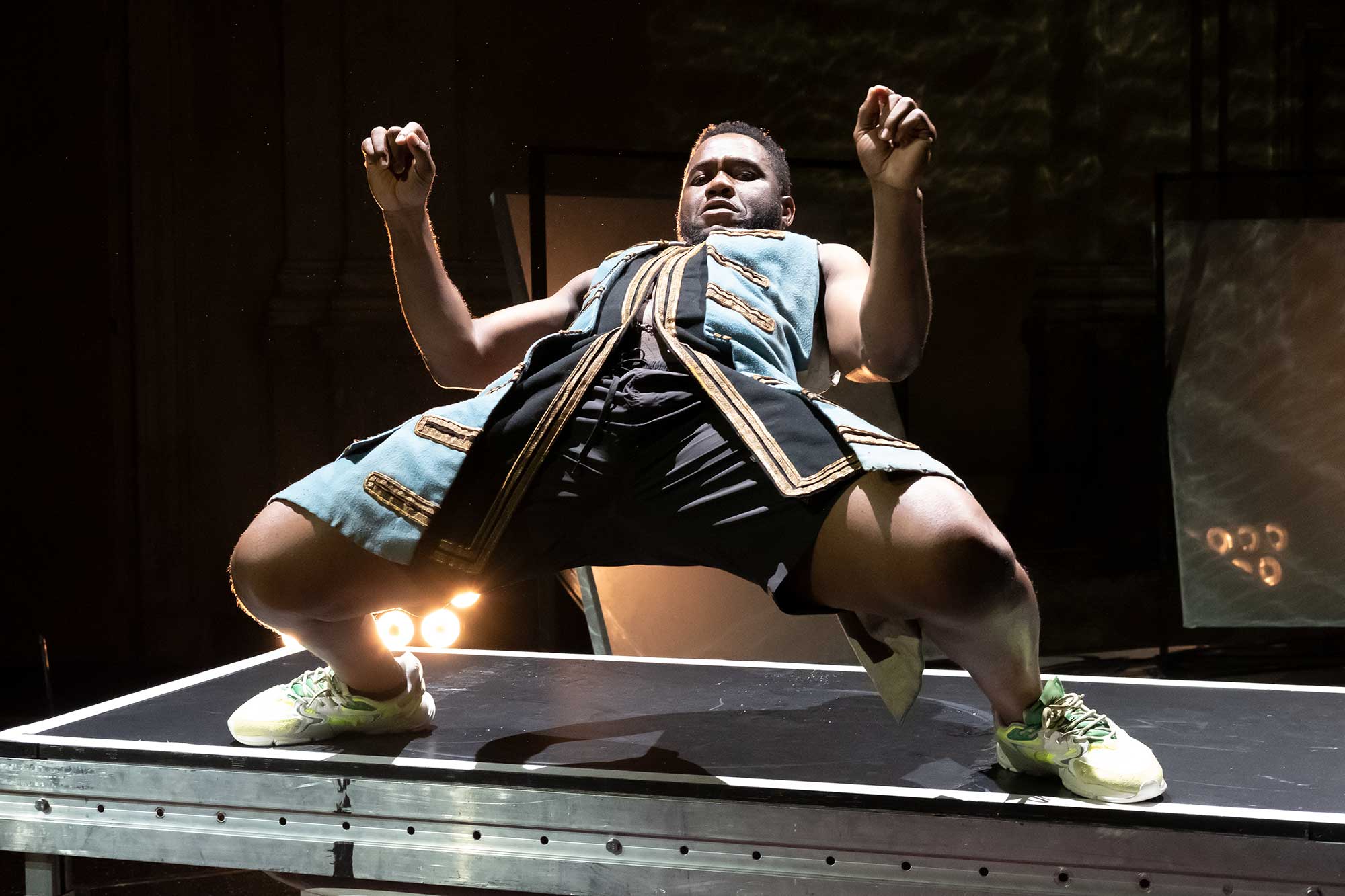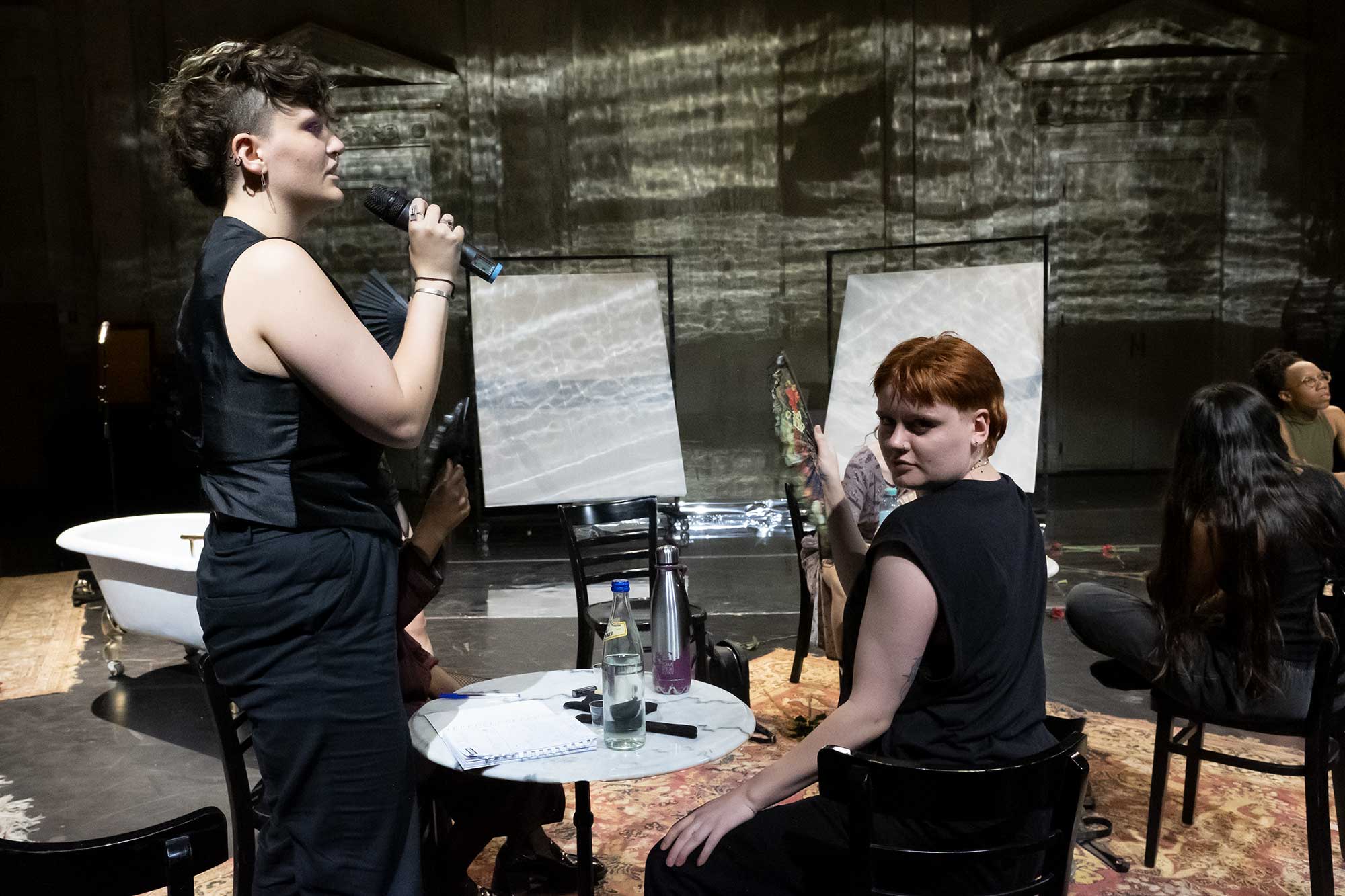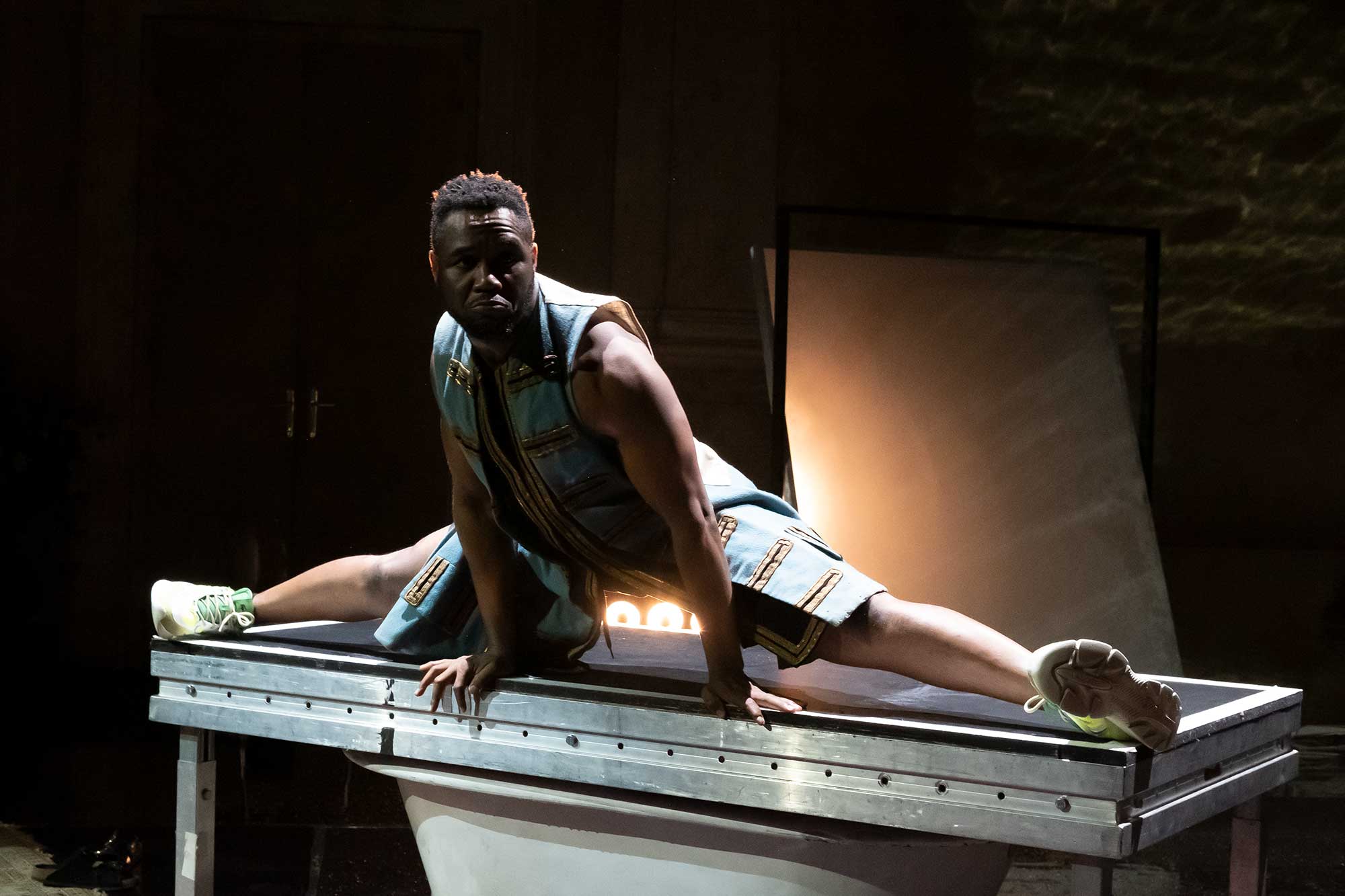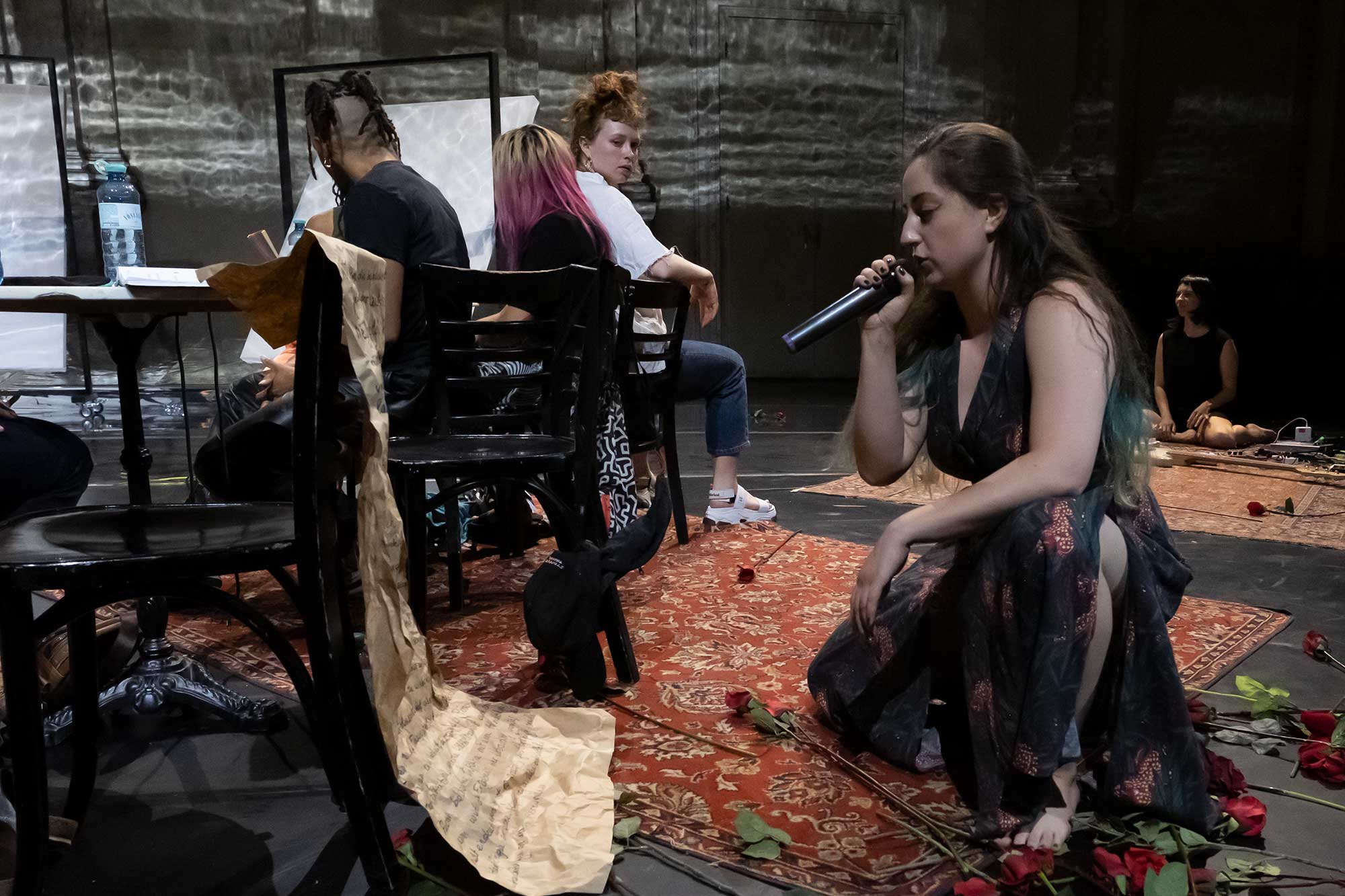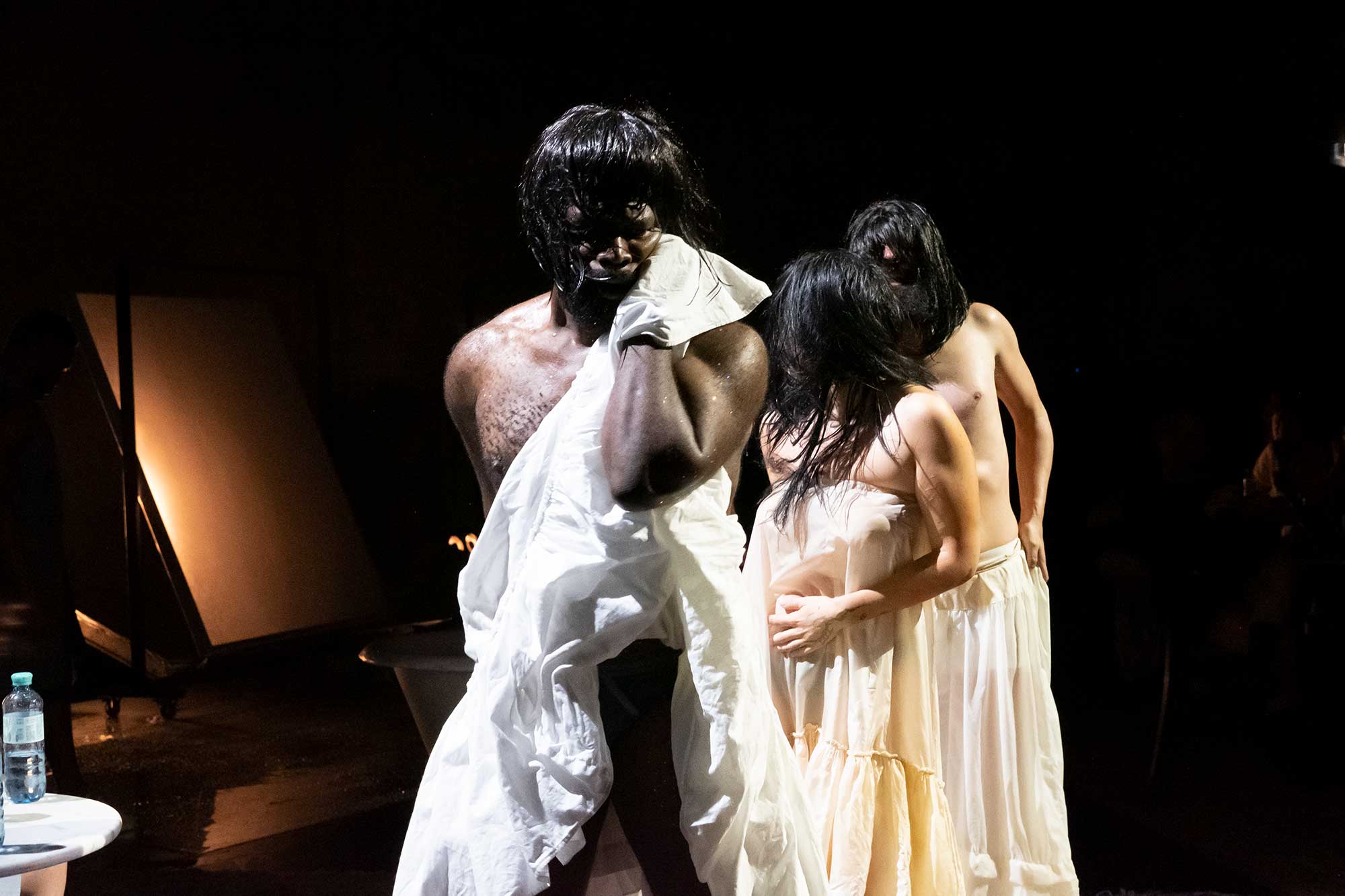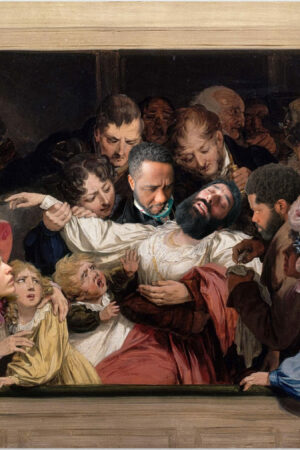 Avec le soutien de:



Détails de l'évènement:
Beyond The Overflow
Début 13 Juillet 2023 @23h – fin 00h30
Place:
Kasino am Schwarzenbergplatz
Schwarzenbergplatz 1, 1010 Wien
U4: Stadtpark; Tram 2, 71, D, Bus 4A: Schwarzenbergplatz