Dans Beyond The Overflow, l'art fait son striptease. Corps à l'ouvrage, corps à vendre, le performeur est à la fois objet d'art et lieu du passage du désir: objet de transactions multiples.
Elisabeth Bakambamba Tambwe poursuit sa série Speech of Love. Dans Fragment d'un discours amoureux, le philosophe Roland Barthes aborde les émotions du sujet amoureux sous forme de figures. Dans le chapitre « Lunettes noires », il décrit le fait que l'amoureux doit, dans une certaine mesure, cacher à l'être aimé les troubles (turbulences) de sa passion : ses désirs, ses détresses, bref, ses excès. 
Prenons Barthes à contre-courant: laissons la fureur du marché déborder, donnons libre cours aux énergies cachées dans les coulisses, parlons cash et sans coquetterie. 
Ainsi l'imaginaire et la décharge d'adrénaline se mêlent à la fatigue extrême de l'après-spectacle. Entre exaltation et riposte au sentiment de solitude, les corps et les cœurs battent et s'entremêlent.
QUEL GRAND BORDEL ! 
Dans Beyond The Overflow, à la manière des foires d'art ou ventes aux enchères, vous pouvez trouver tout ce que vous désirez. Ici, tous les espaces de représentation se mêlent en un : espace muséal, opéra, théâtre,talk… 
Les performeurs passent d'un espace à l'autre, d'une discipline à l'autre, aucune frontière ne les arrête : ça transpire, pleure et déjecte des formes artistiques des plus surprenantes. Certains se demanderaient même :Ist das Kunst, oder kann das Weg ? Au-delà de cette ivresse performative, un moment de discussion sera accordé à nos invités surprises.
Dans tout ce chaos règne comme un air de salons d'époque, où les semi-mondaines et courtisanes du 19einvitaient amis, initiés et toute la bonne société à goûter à l'haleine des artistes, à jouer aux jeux de l'amour et de l'art. 
 Les spectateurs, libres de déambuler, deviennent aussi acteurs du grand bazar commercial.
Production credits
Artistic Concept, Artistic Direction: Elisabeth Bakambamba Tambwe
Created and performed by: Raphaël Michon, Steven Ralph, Nora Aaron Scherer, Franck Edmond Yao alias Gadoukou la Star, Surprise guests
Dramaturgy: Leila Vidal Sephiha, Benoît Juan
Music, Composition: Ursula Winterauer
Lights Design: Svetlana Schwin
Video: Eduardo Triviño Cely
Stage/Costumes design: Rimma Elbert
Costumes design: Rimma Elbert, Elisabeth Bakambamba Tambwe
Song Arragement for Gadoukou la Star: Lassehi Woody Hillel a.k.a. Mr le Juif
Research: Oscarine Bosquet, Benoît Juan
Casting assistant: Nora Aaron Scherer
Online communication: Francois Tambwe
Production: Indra Jäger
Produced by: Dig Up Productions
Big thanks to La Fleur & Sunny Jana
in collaboration with Red Edition
Coproduction: ImPulsTanz Vienna international dance festival, Werk X Vienna
Supported by: MA 7 Stadt Wien Kultur, Bundesministerium für Kunst, Kultur, öffentlichen Dienst und Sport
Music/Songs:
Gadoukou la Star, "Polié" – Black Culture Dance" (Musikalisches Arrangement: Lassehi Woody Hillel a.k.a. Mr le Juif), Gadoukou la Star und Lassehi Woody Hillel a.k.a. Mr le Juif (Instrumental o.T)
Arrangements of the following pieces: The Righteous Brothers "Unchained Melody", Sun City Girls "Vine Street Piano" (Orchestral), Gabriel Fauré "Après un rêve"
Video: Sergei Prokofiev, "Waltz from War and Peace" (feat. Hvorostovsky and Mataeva)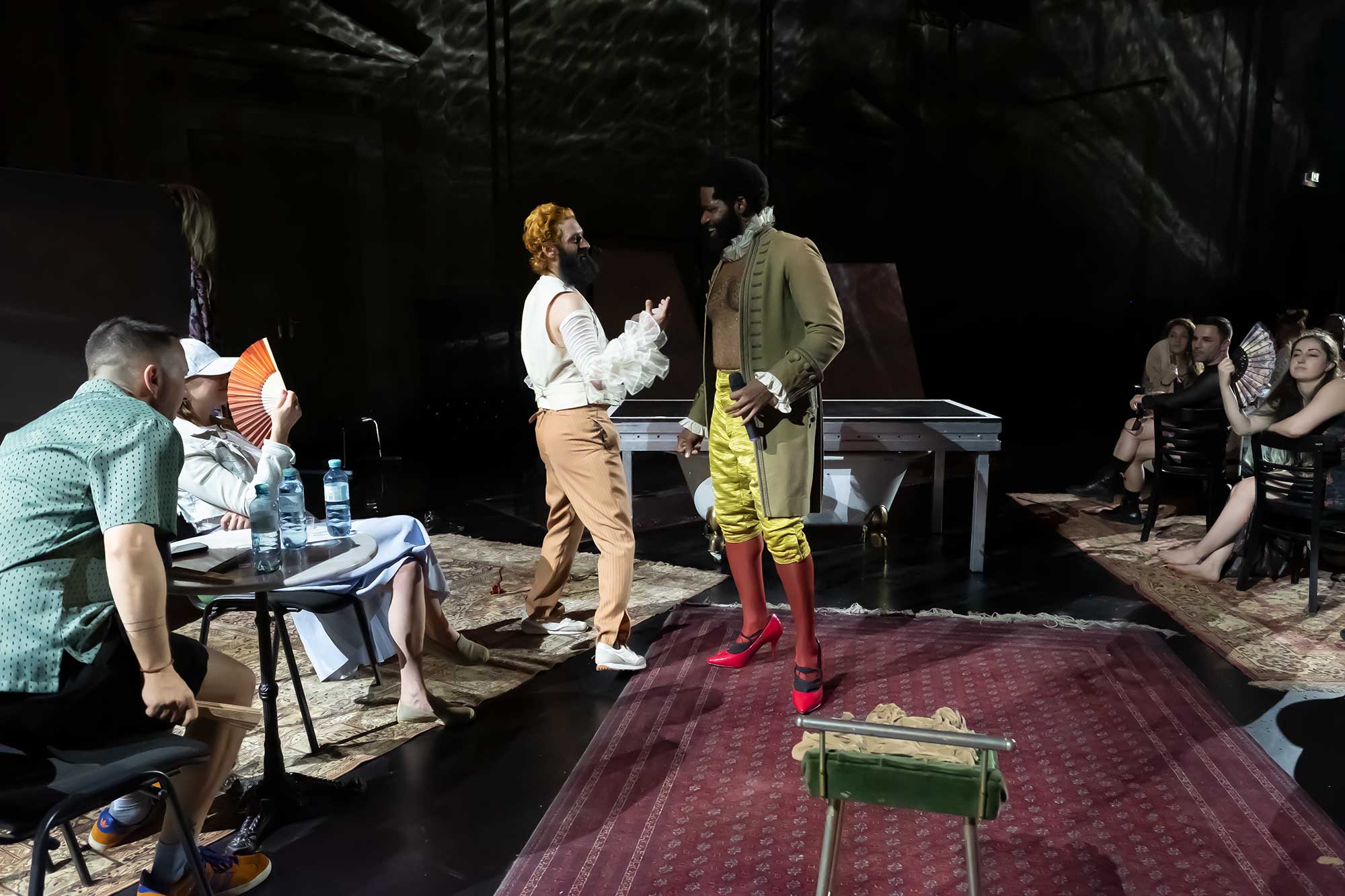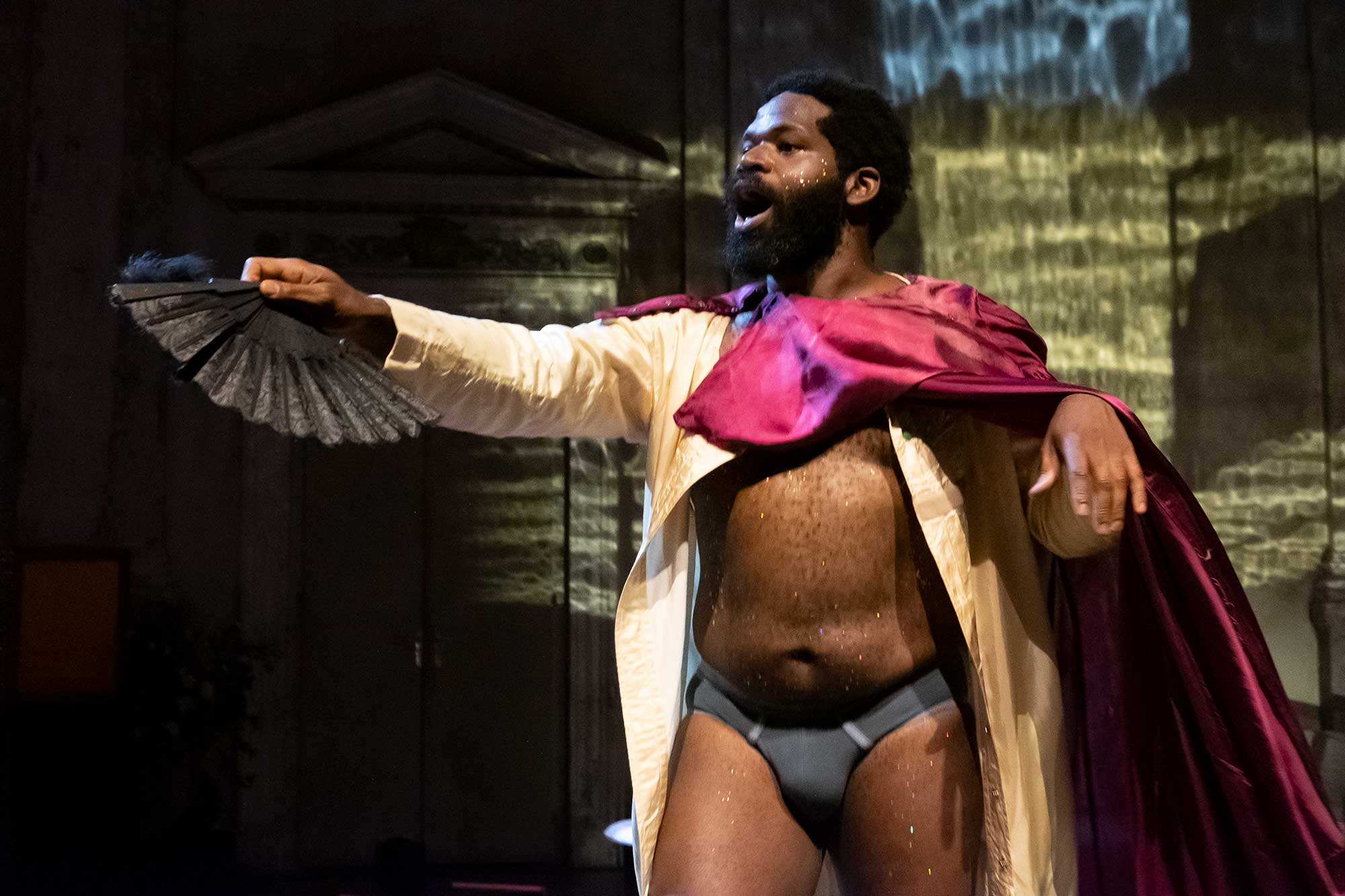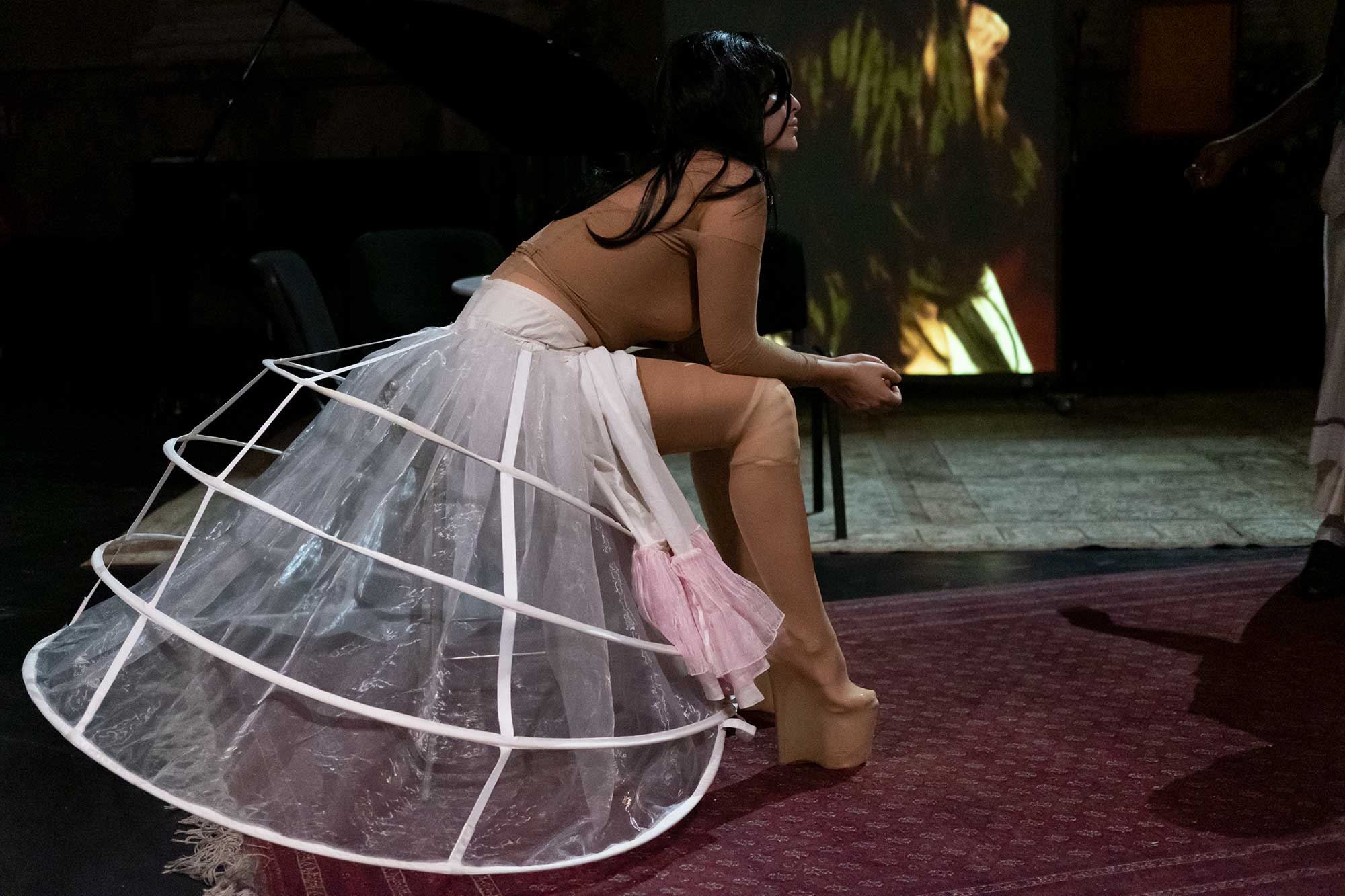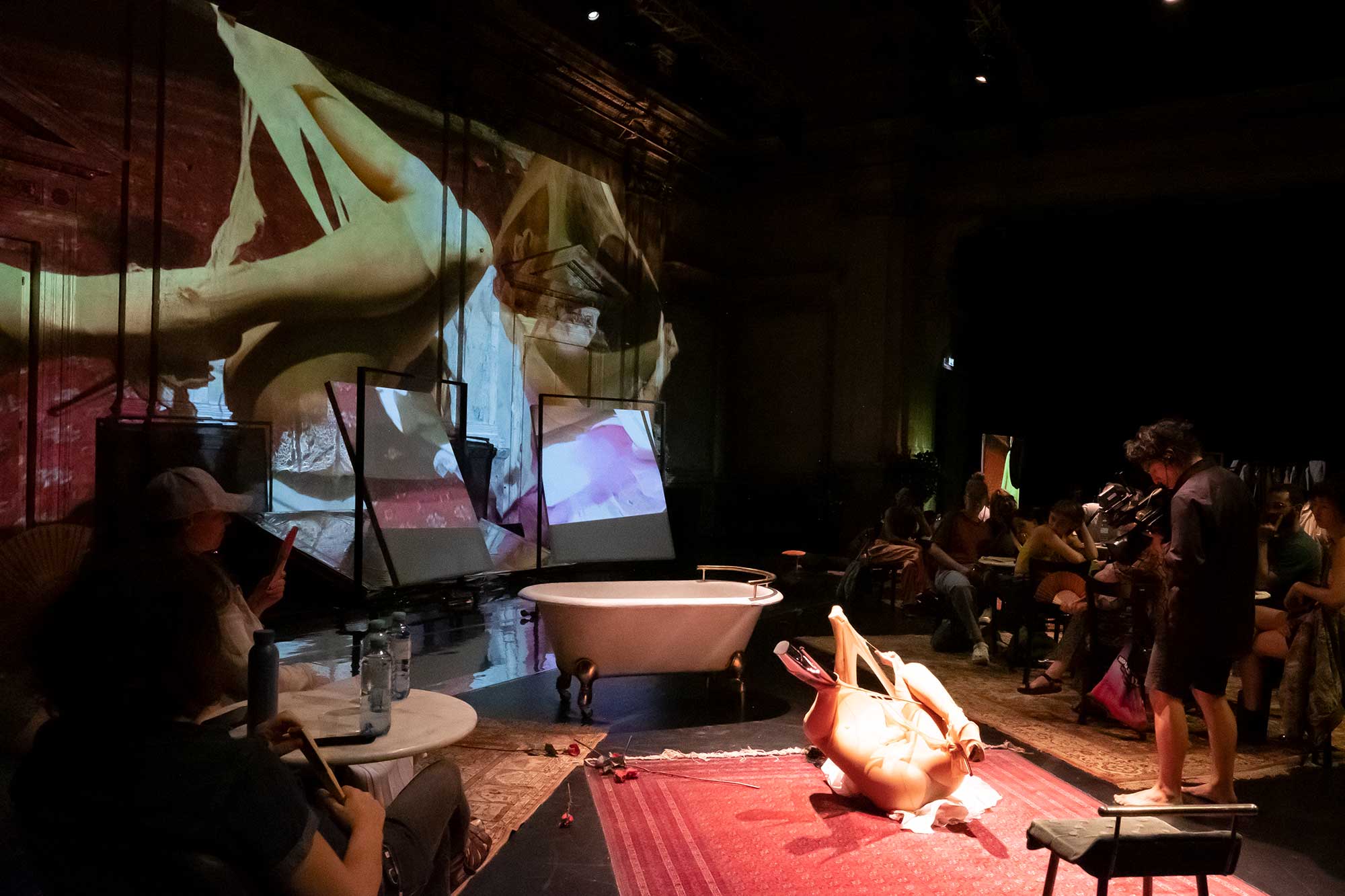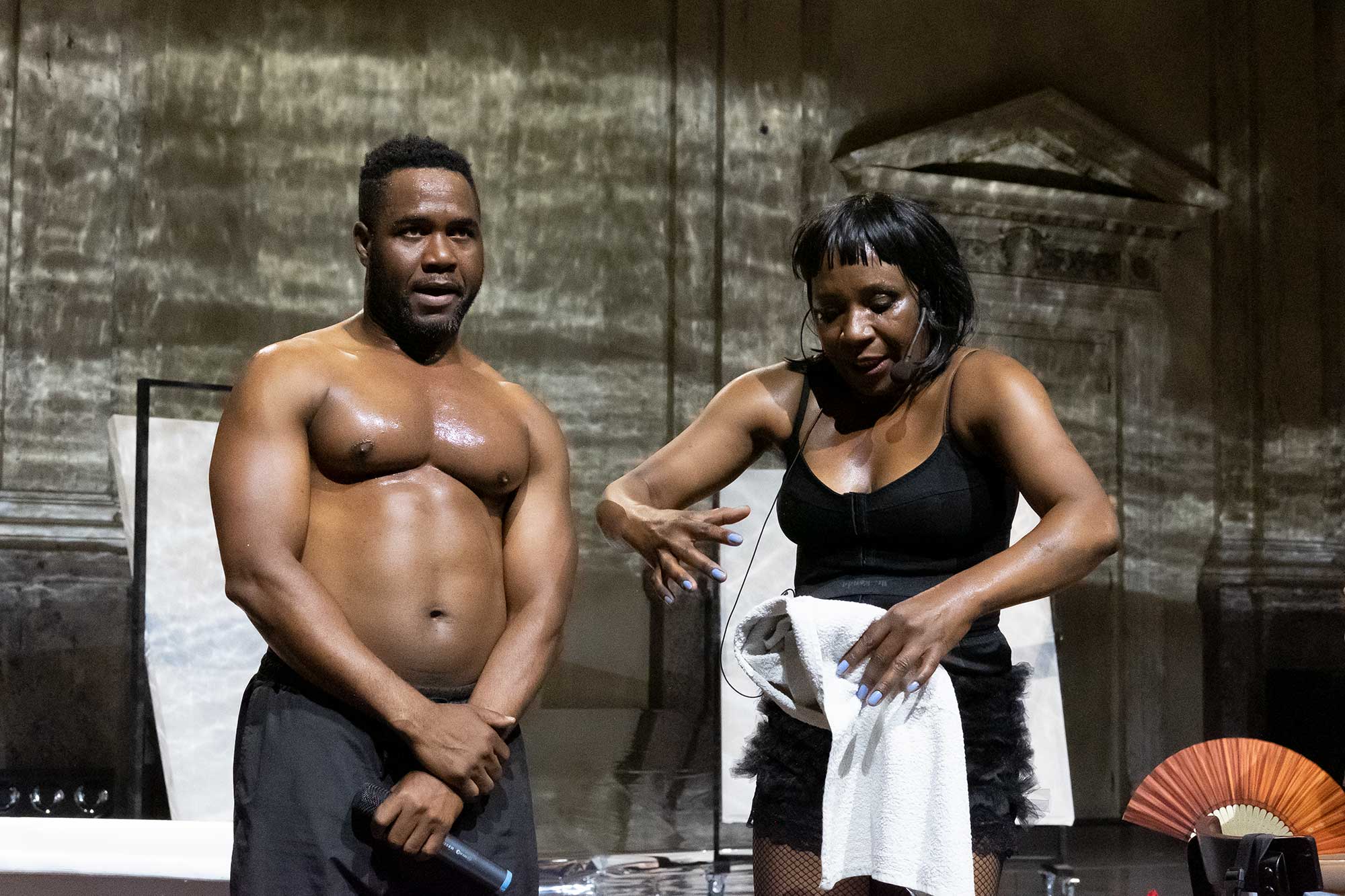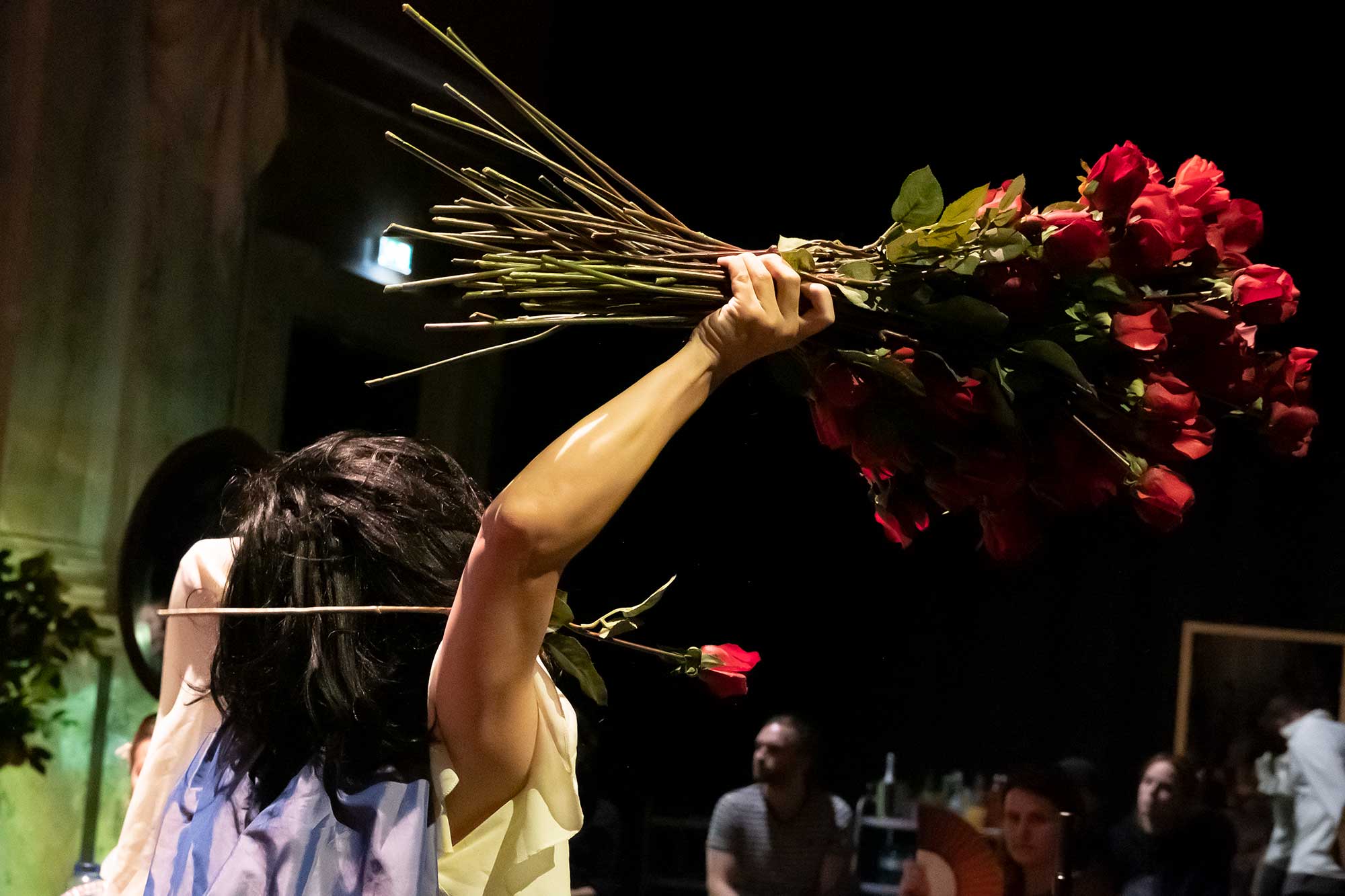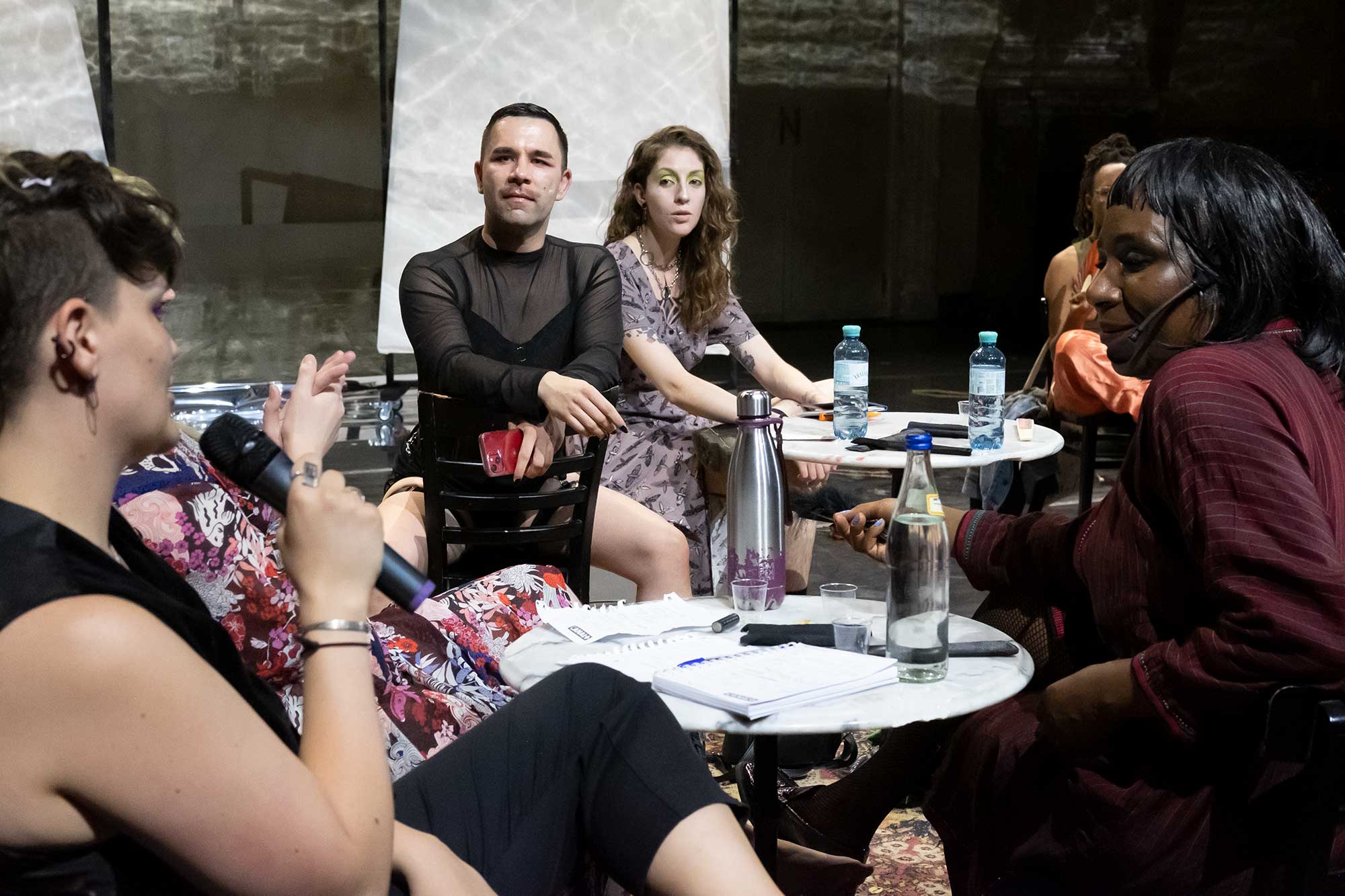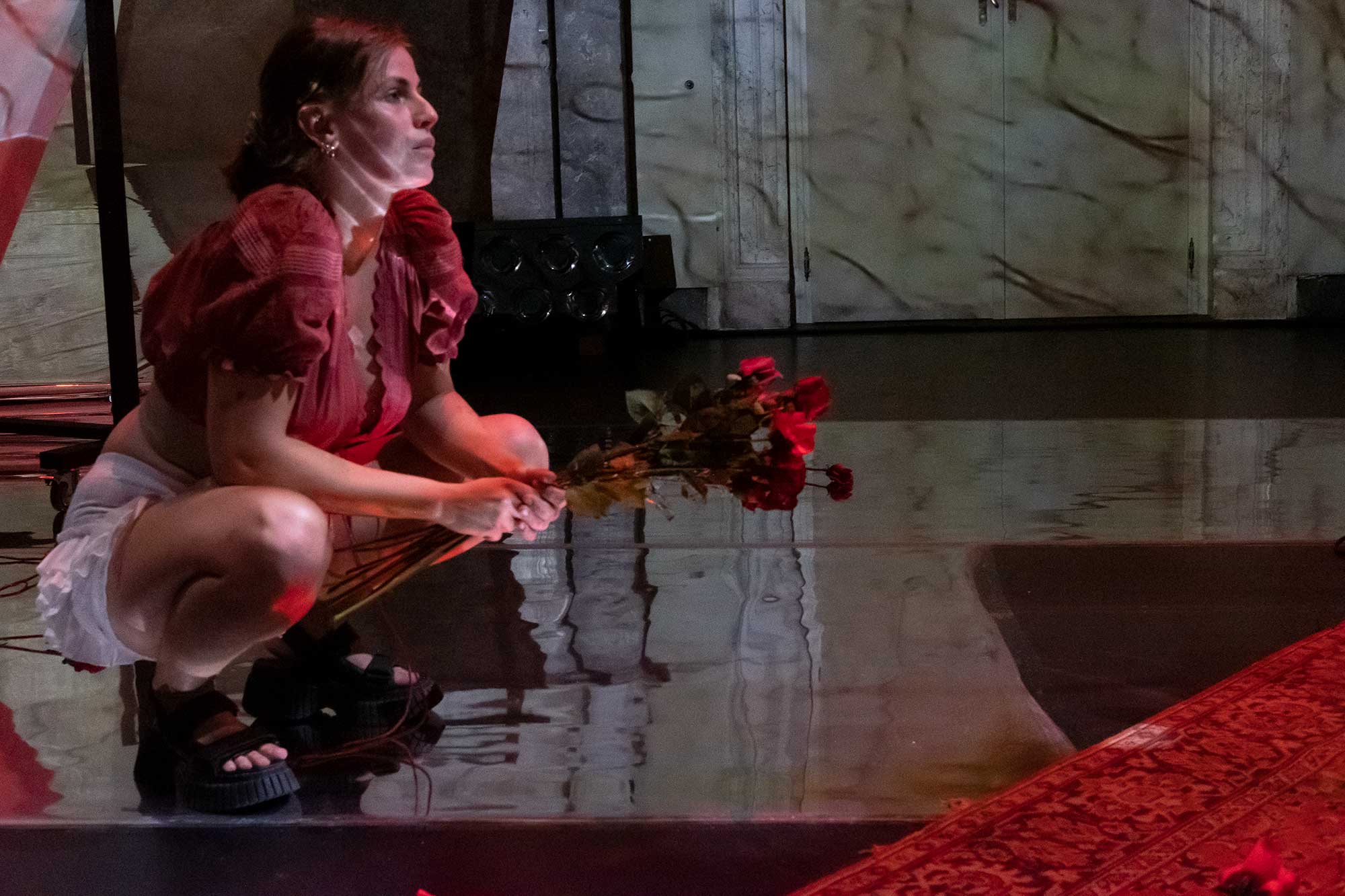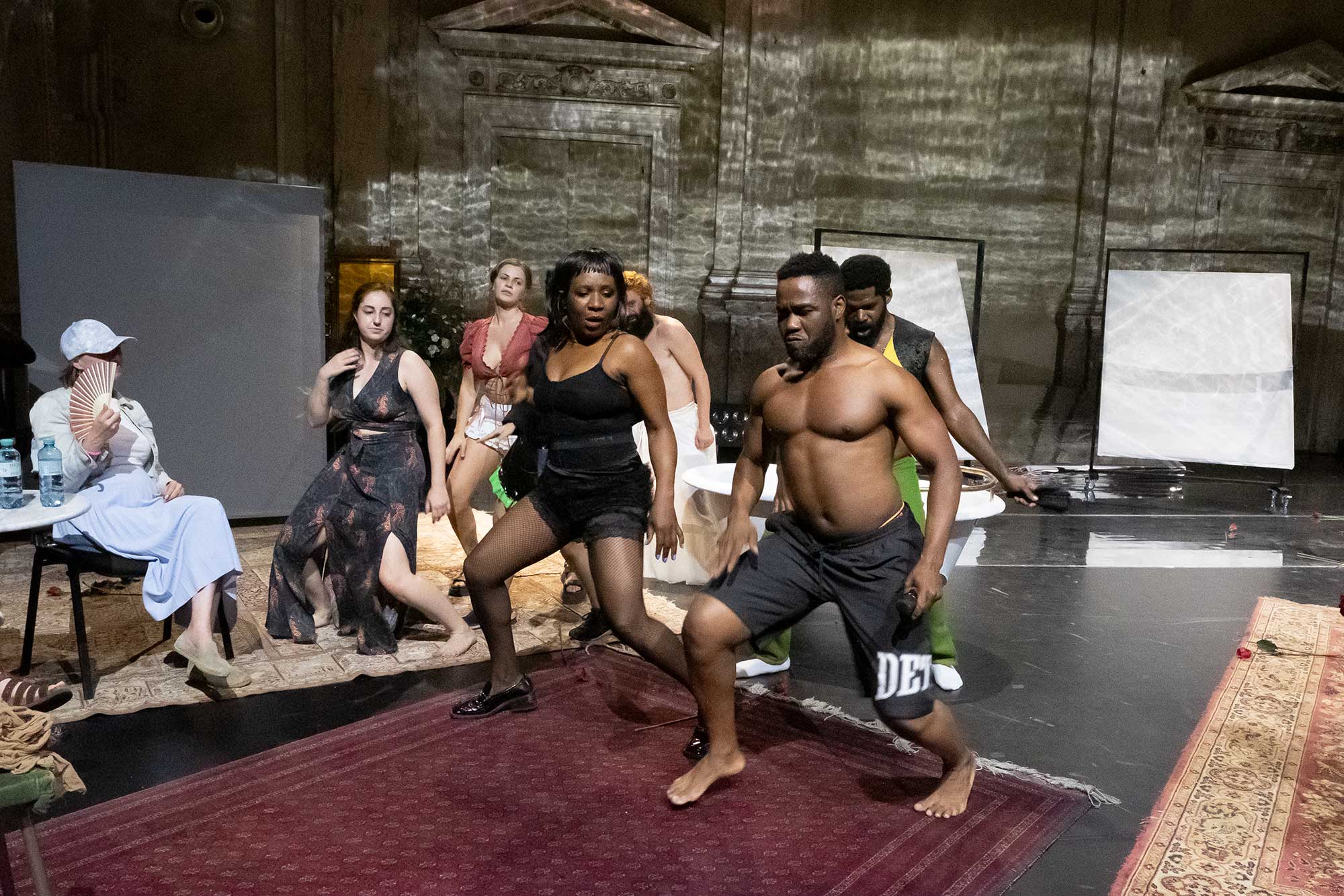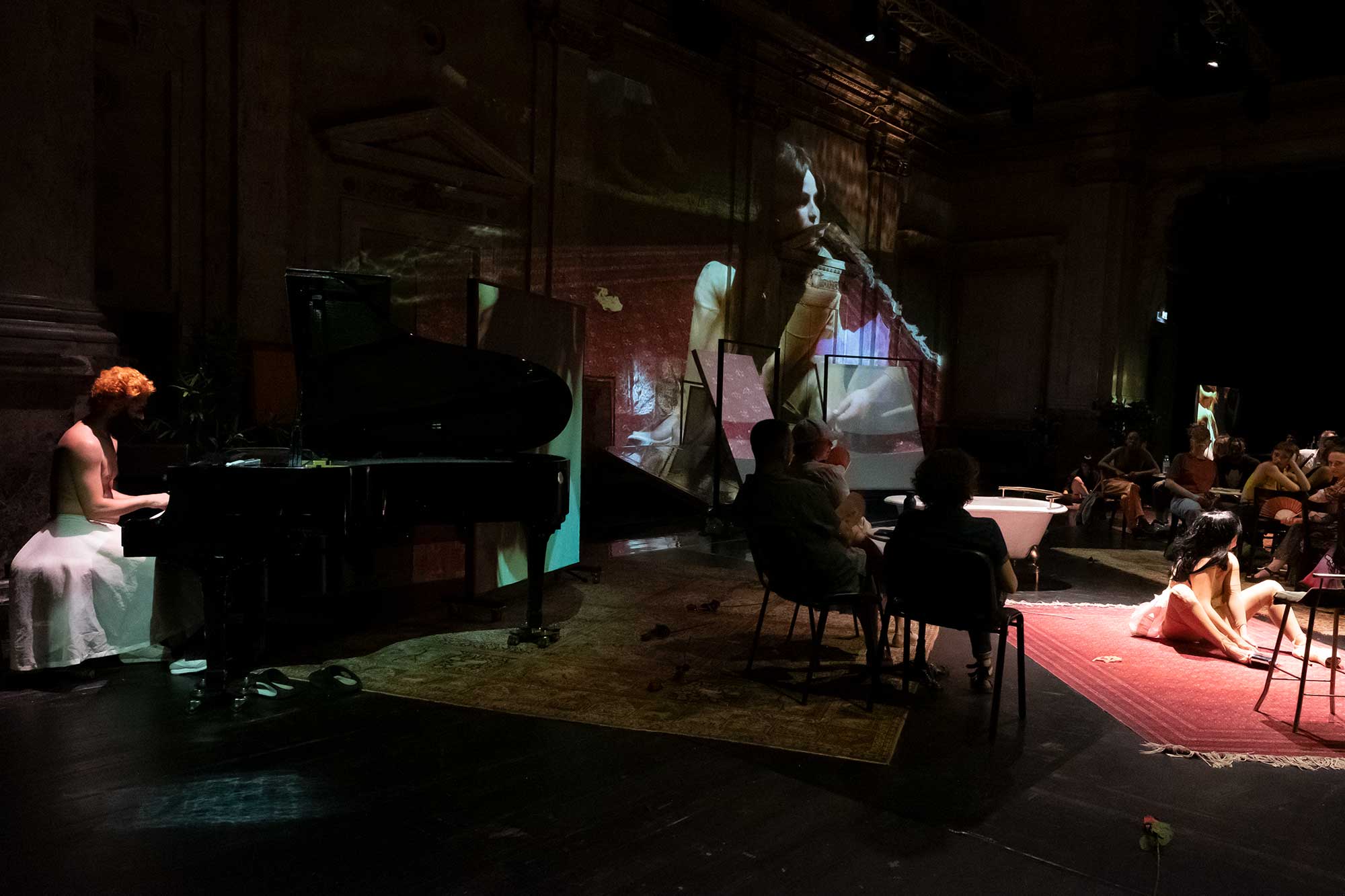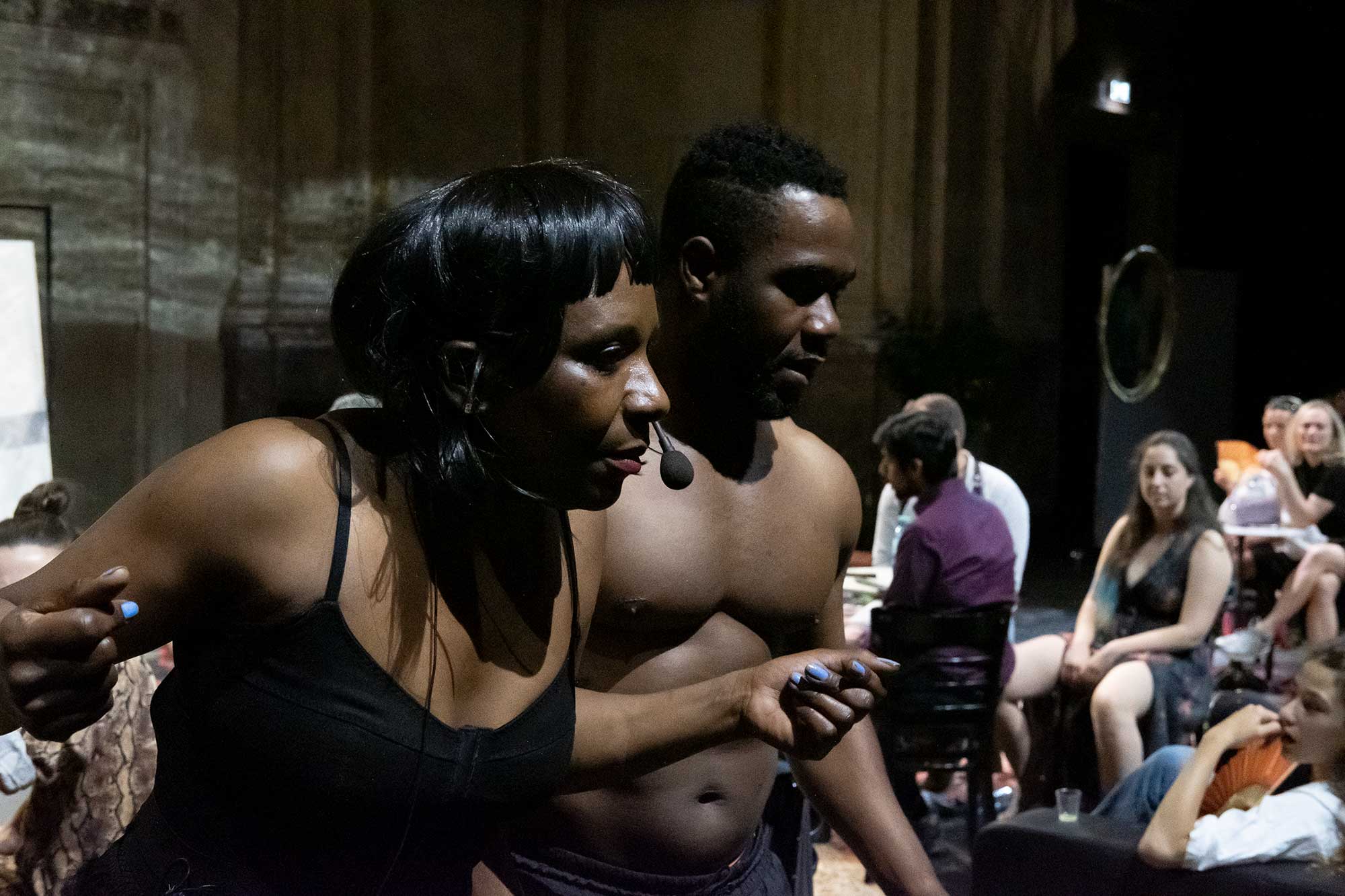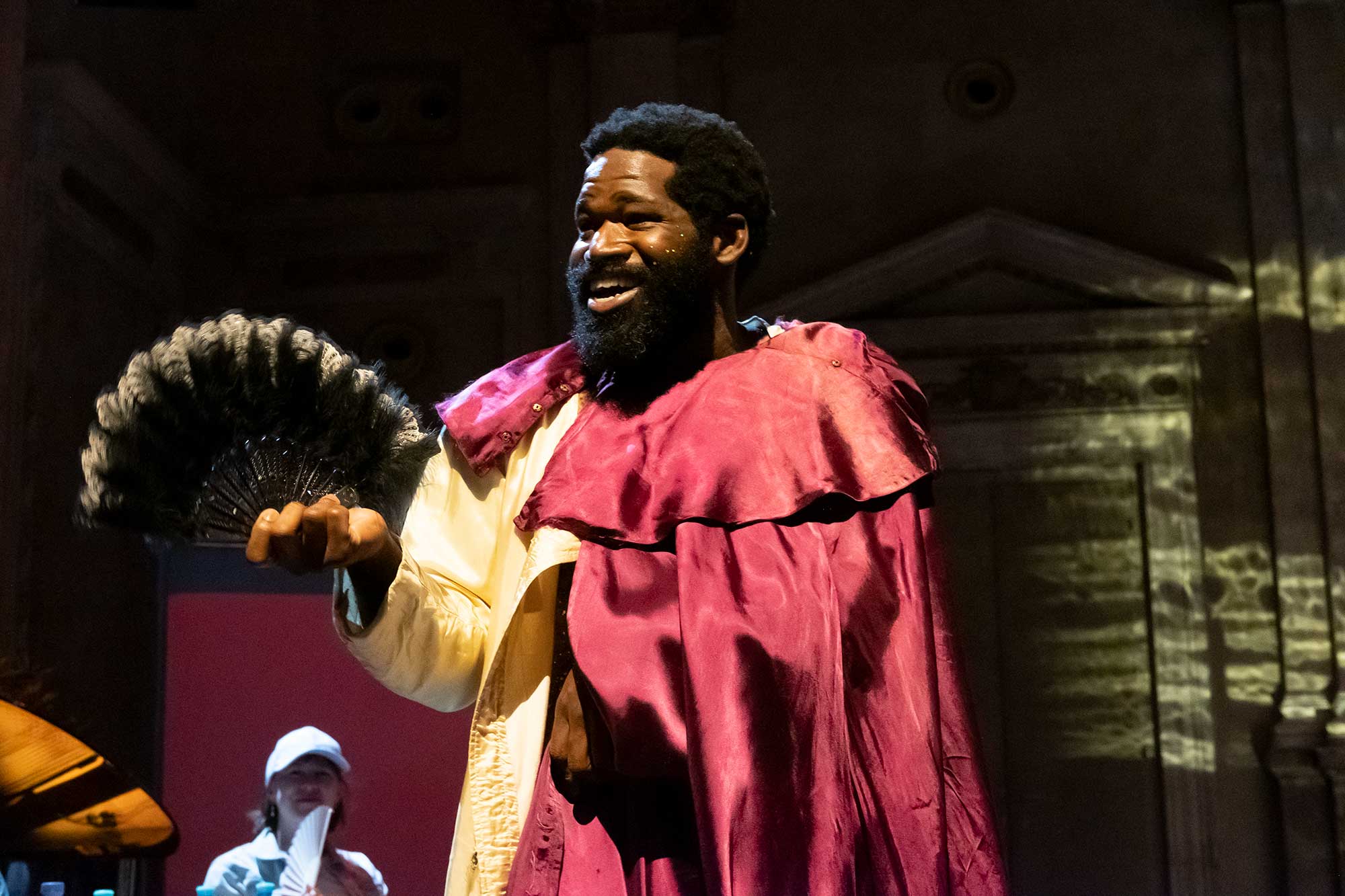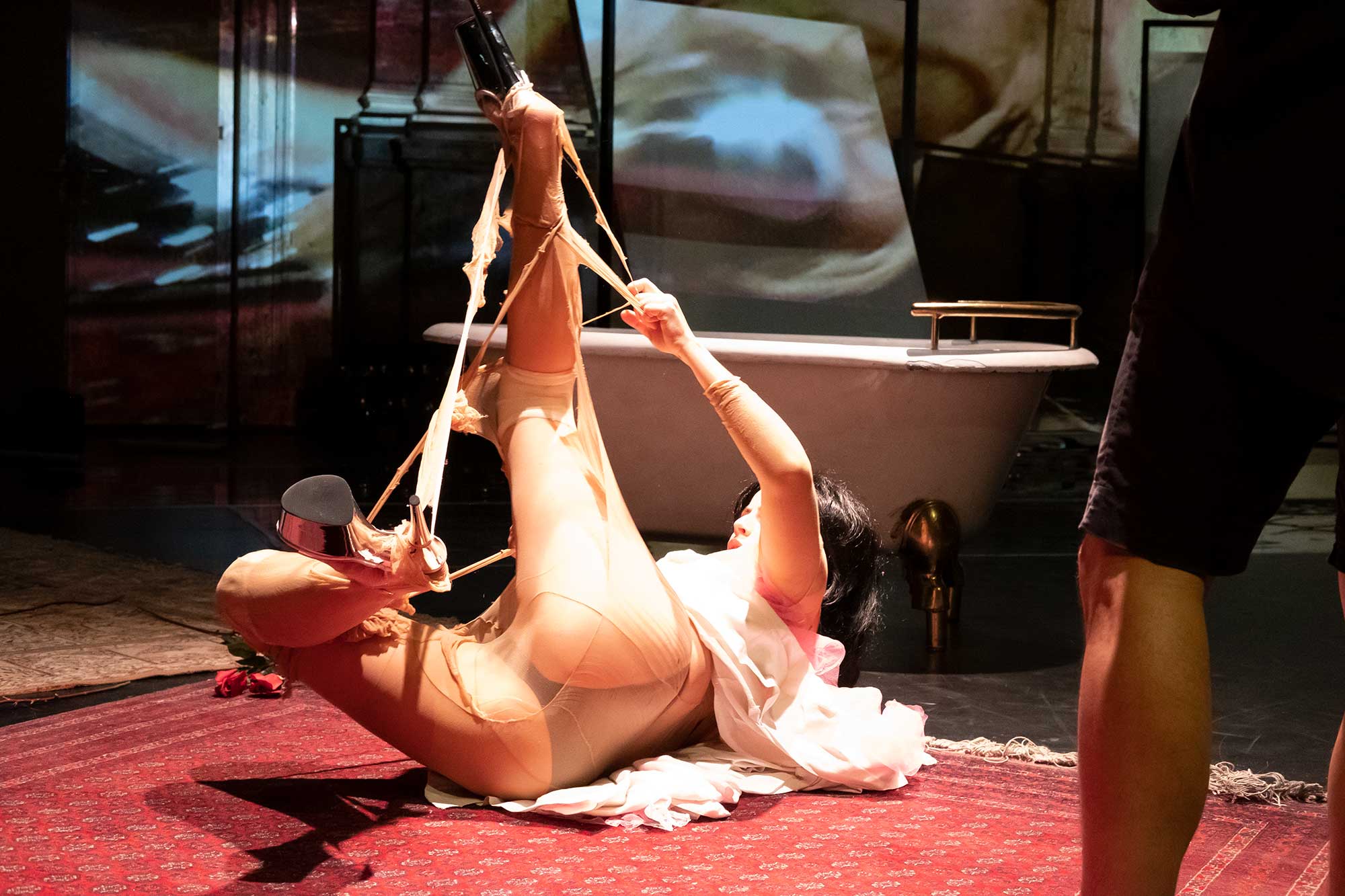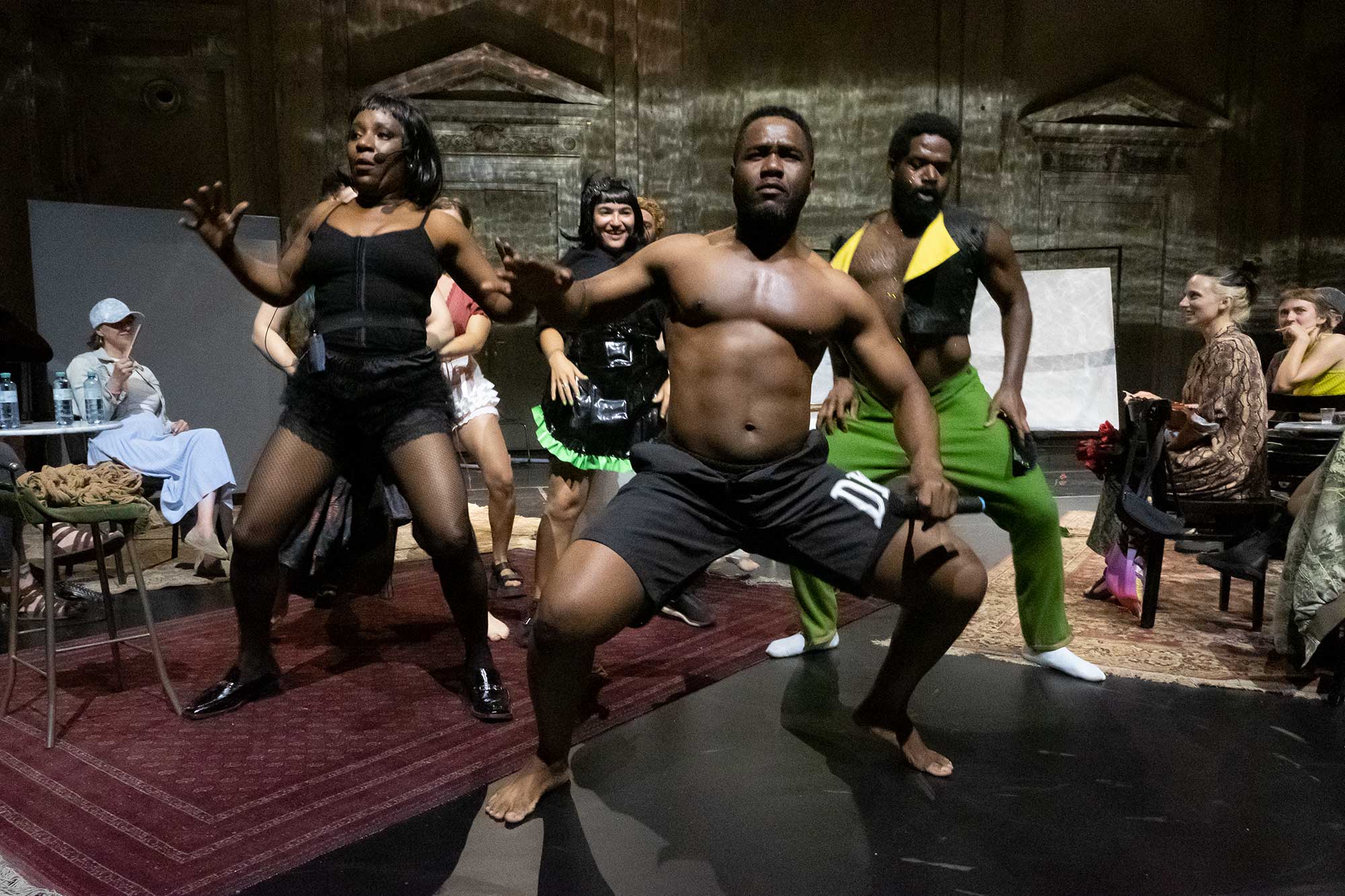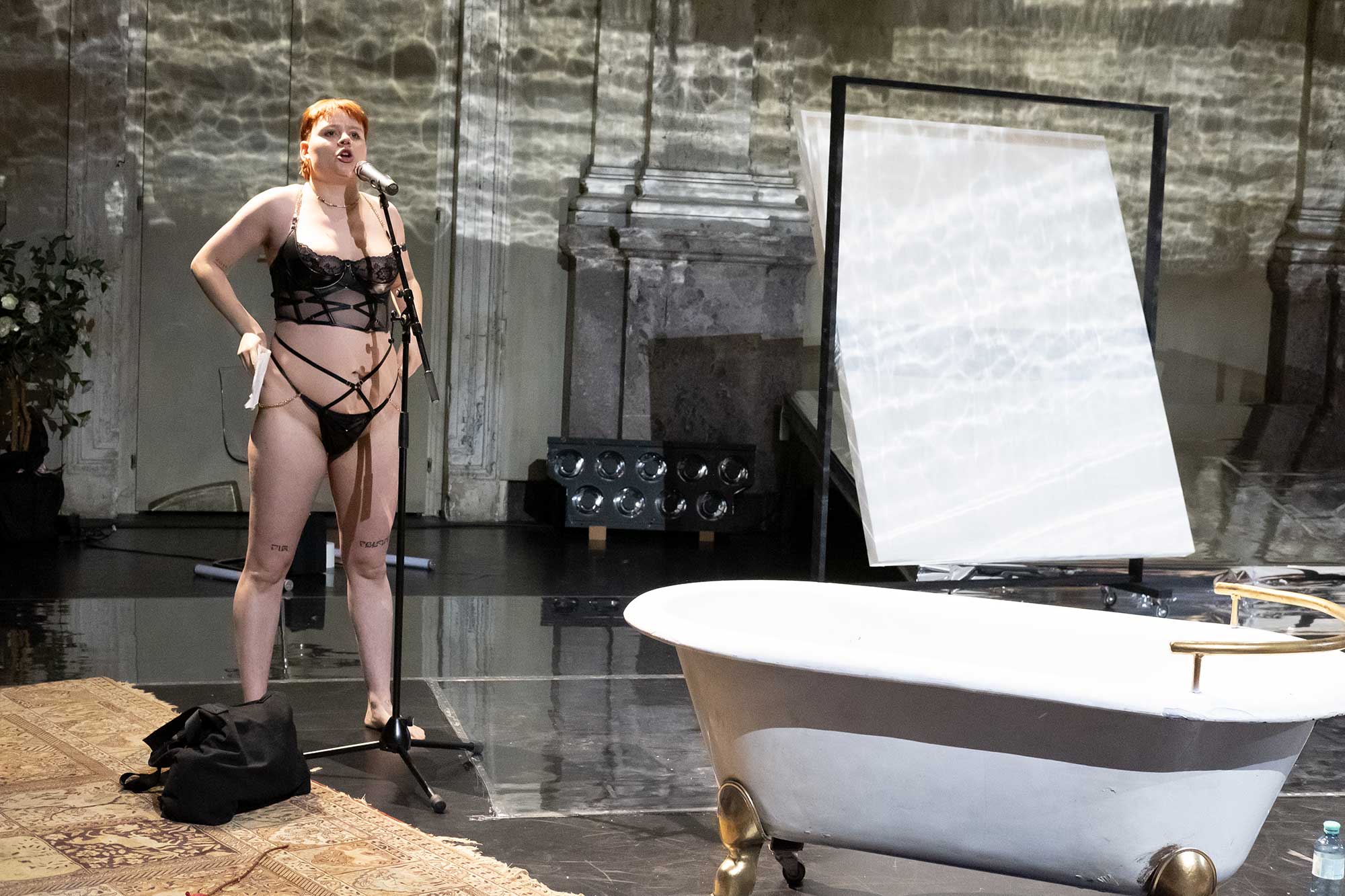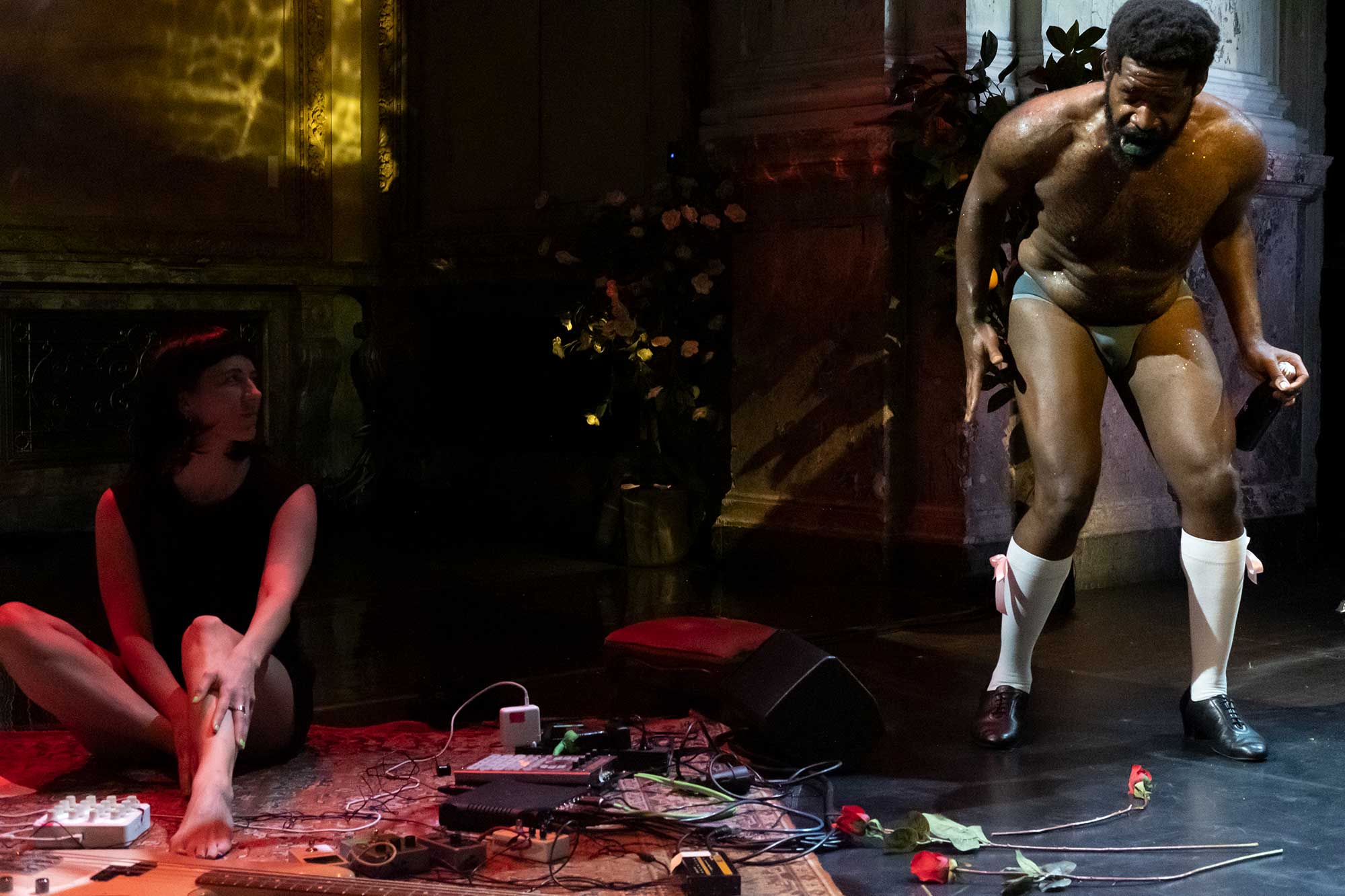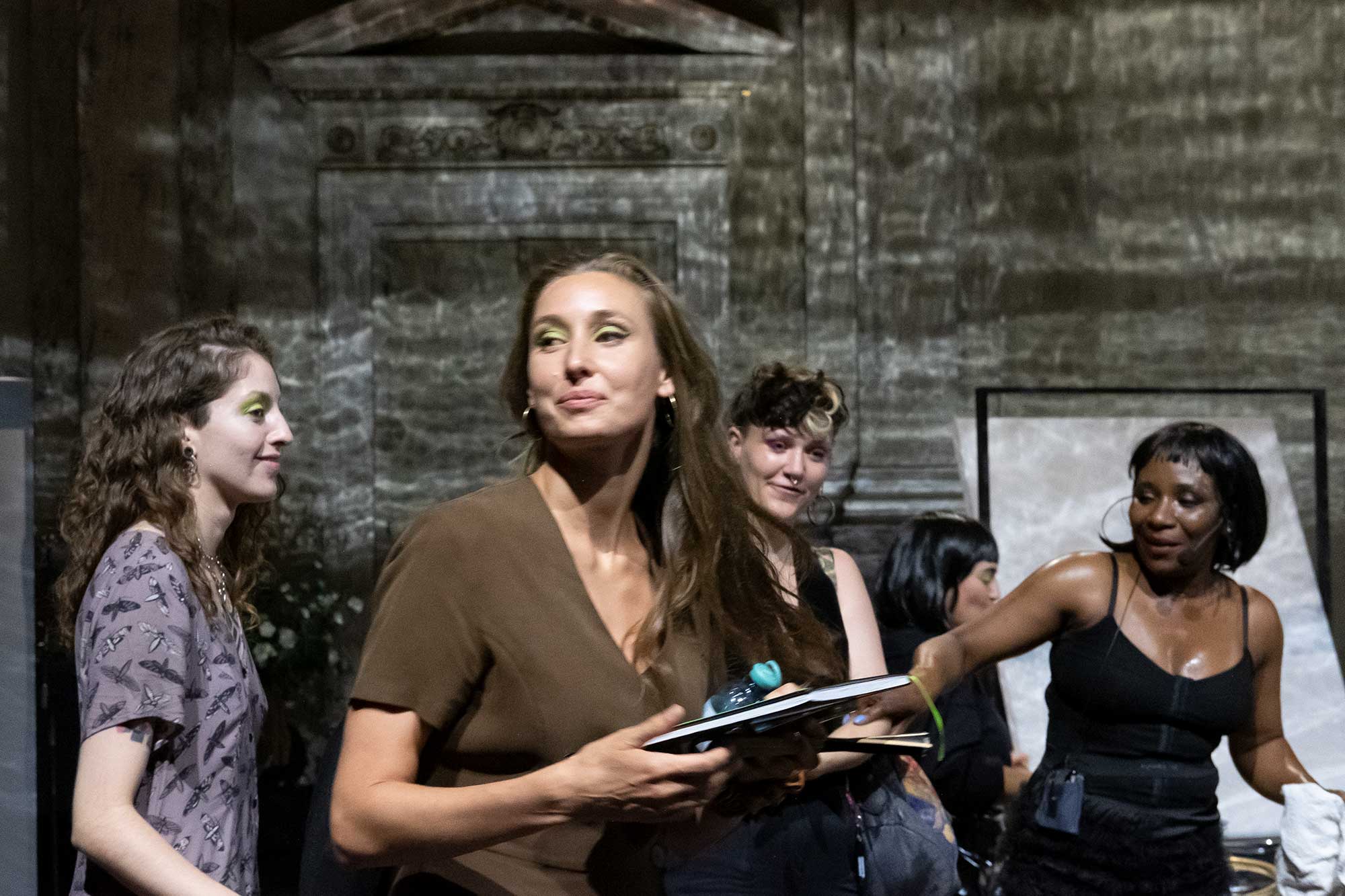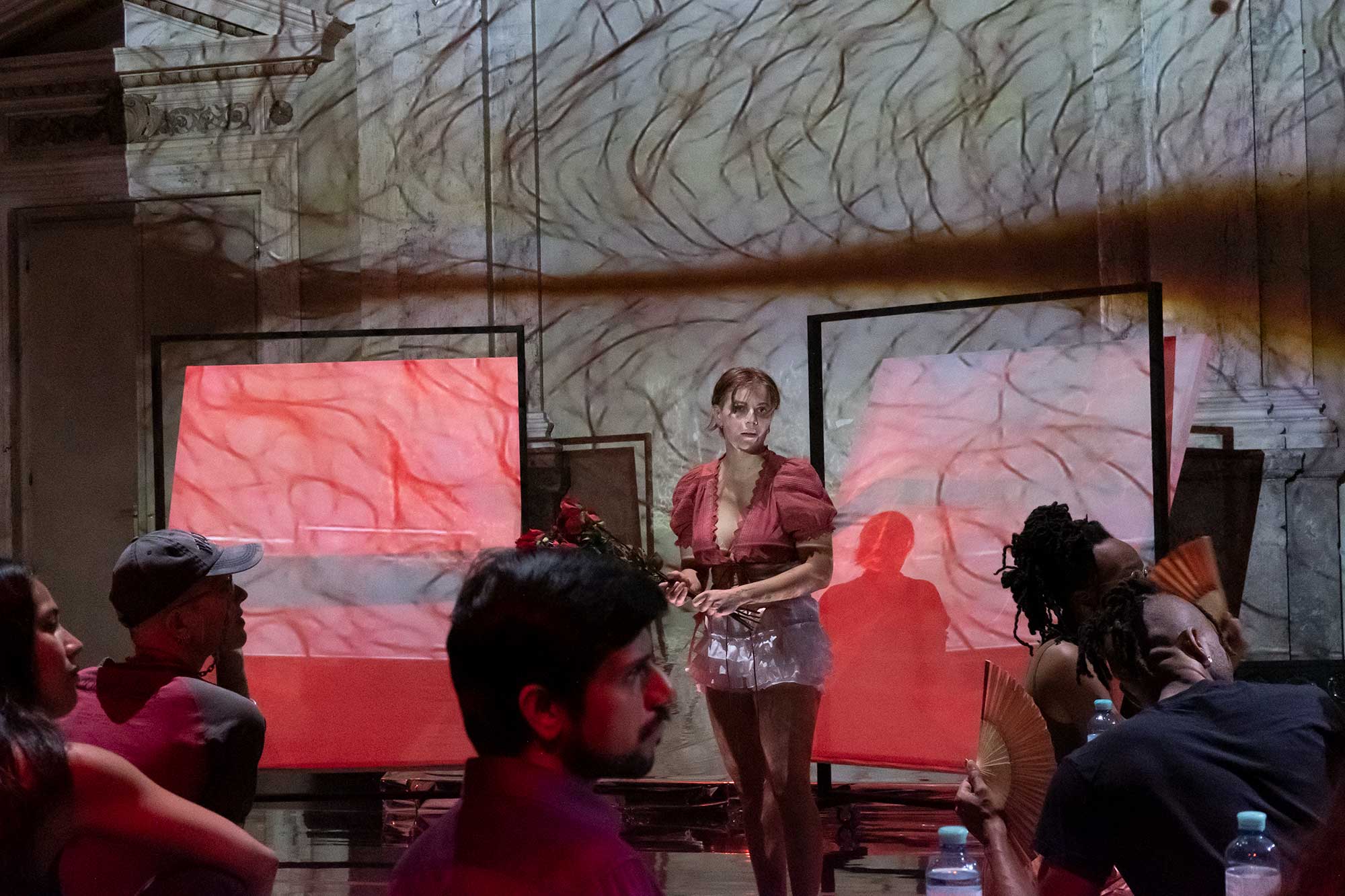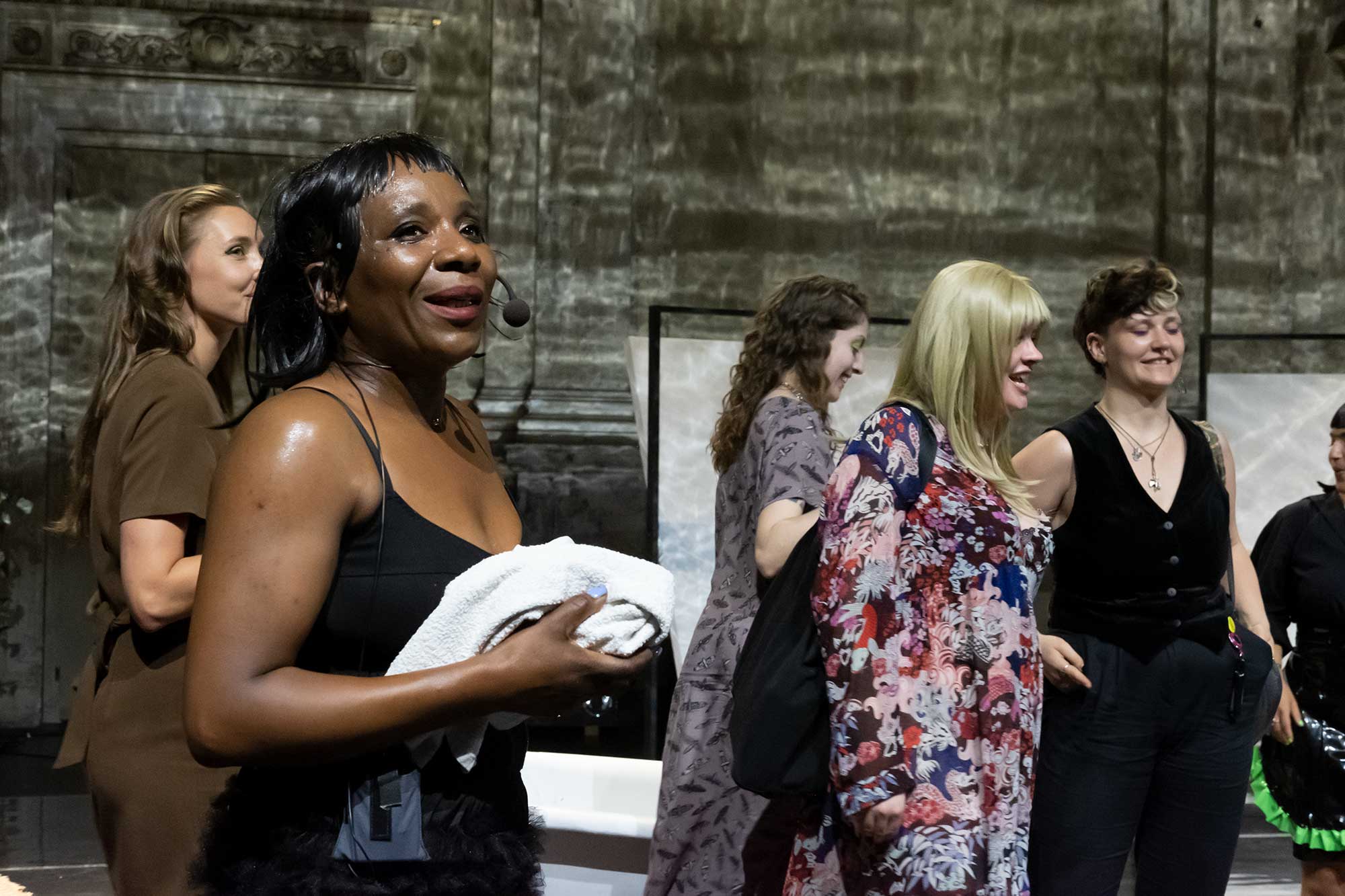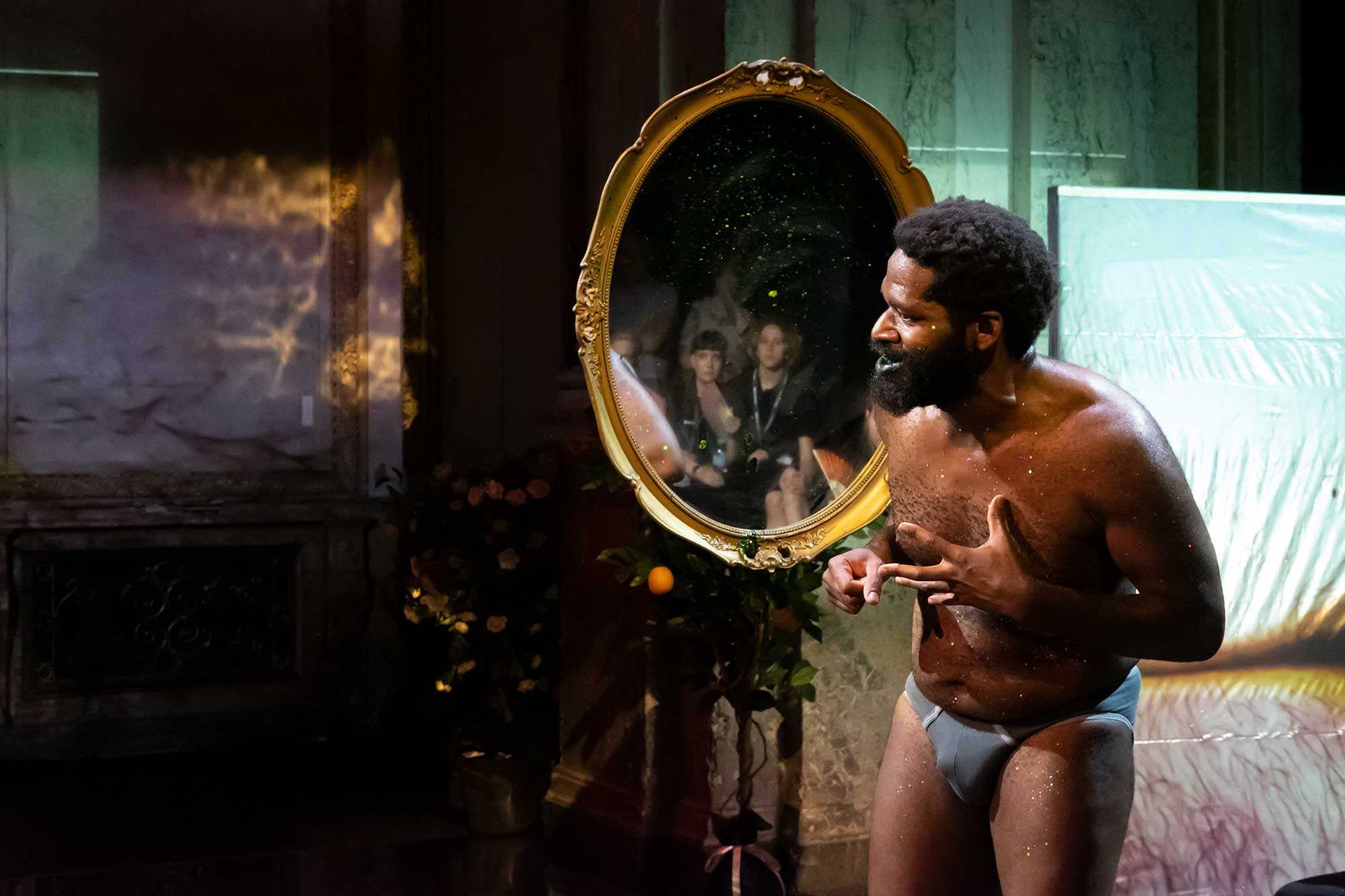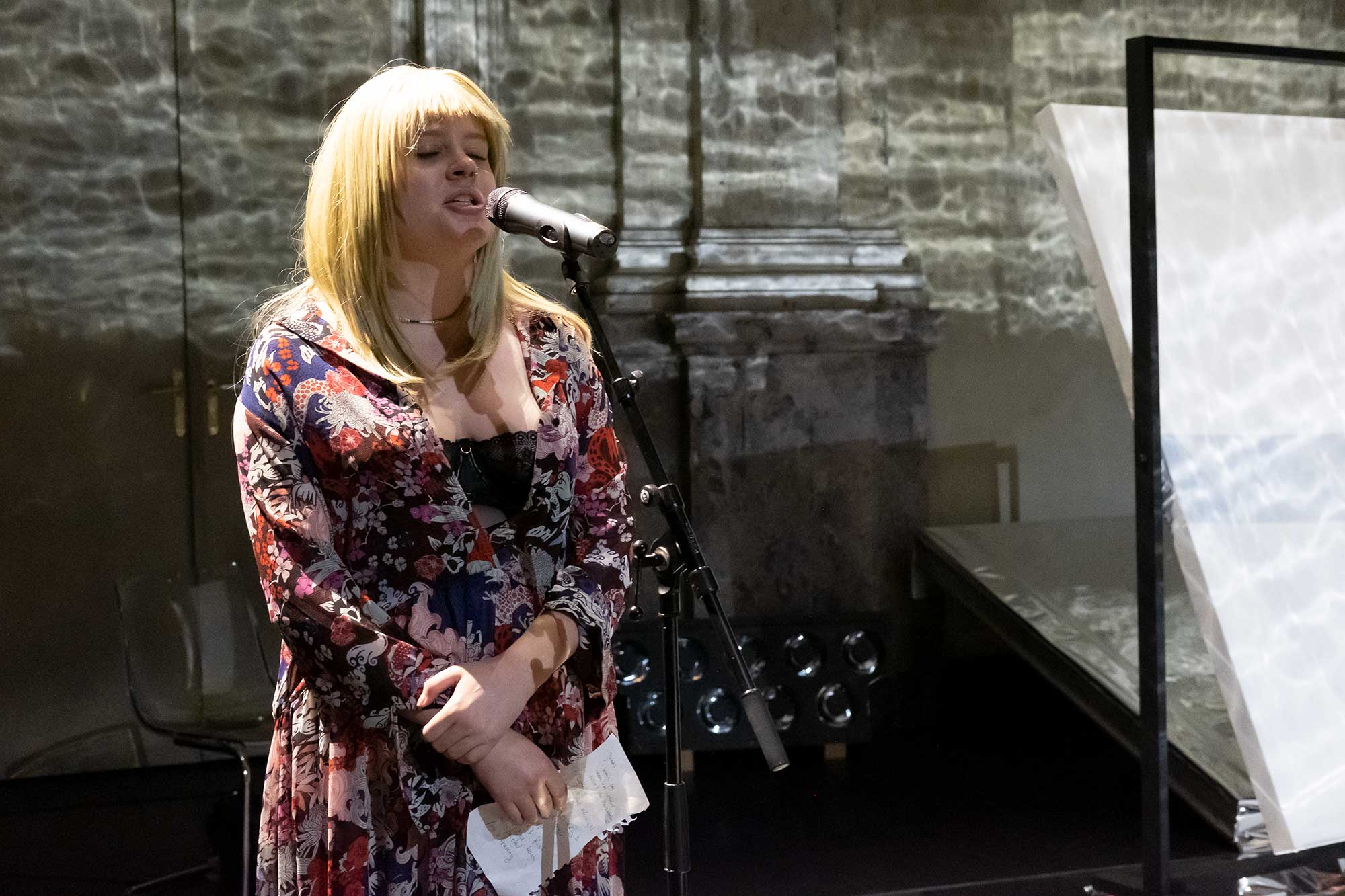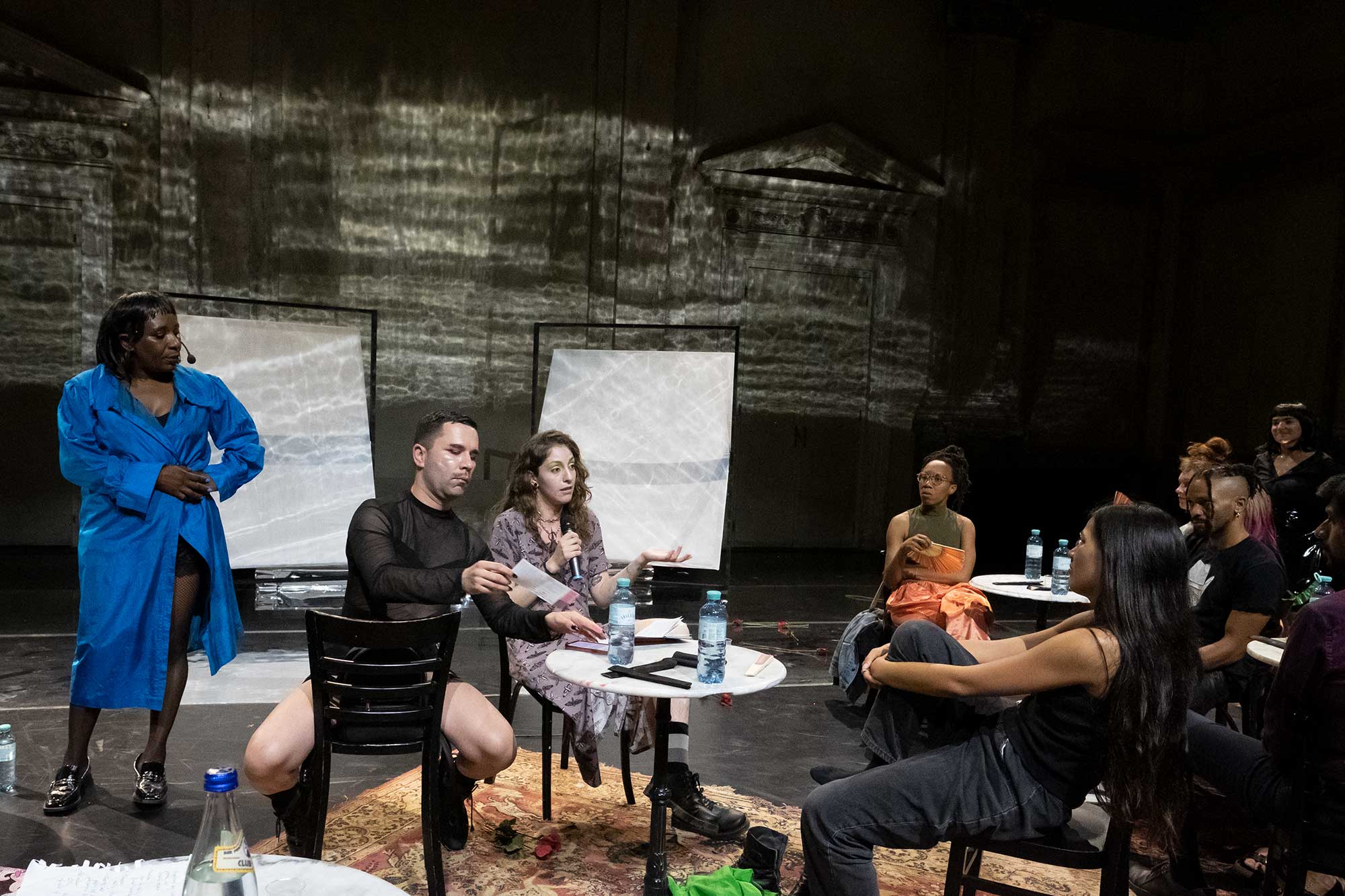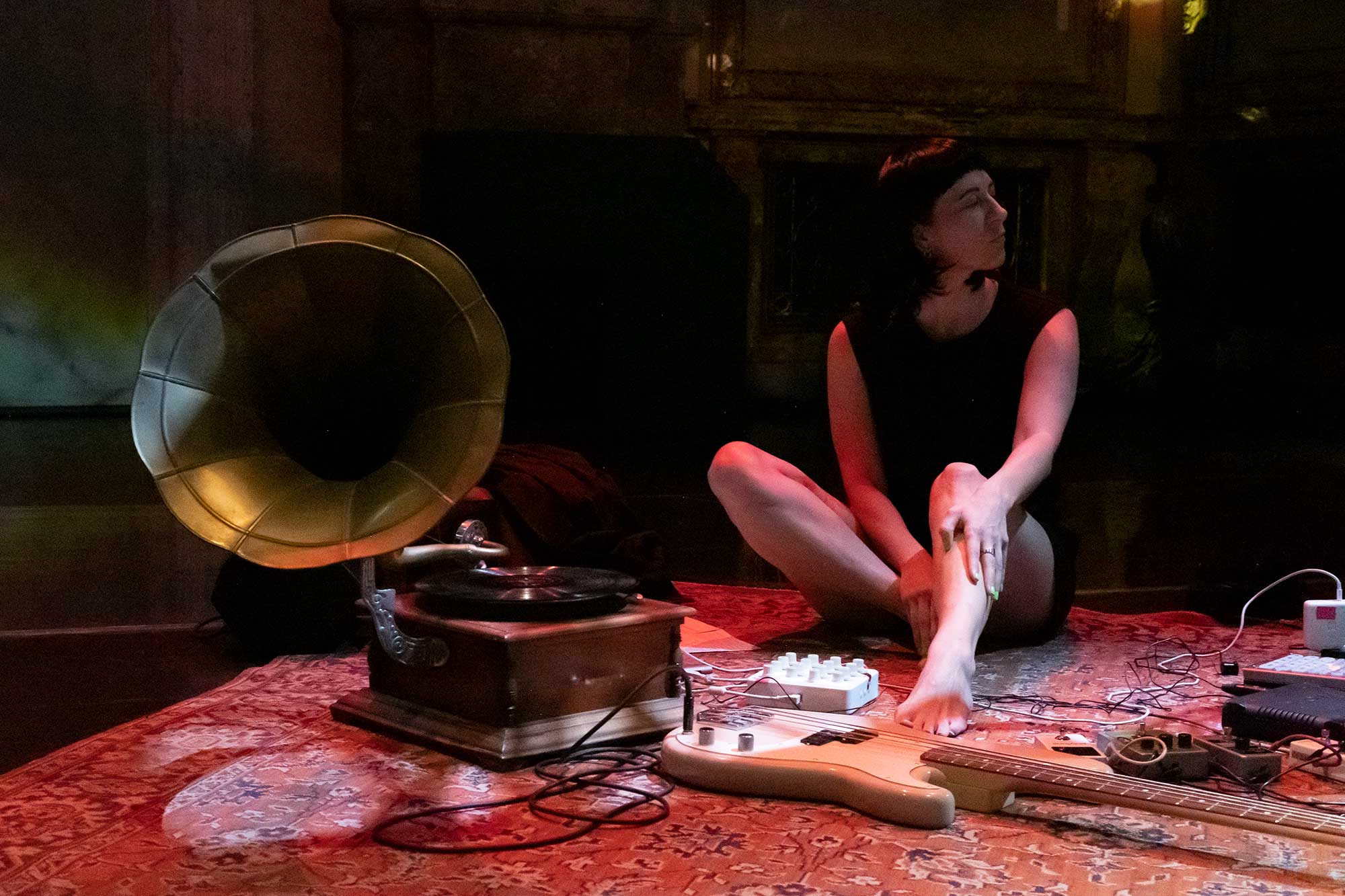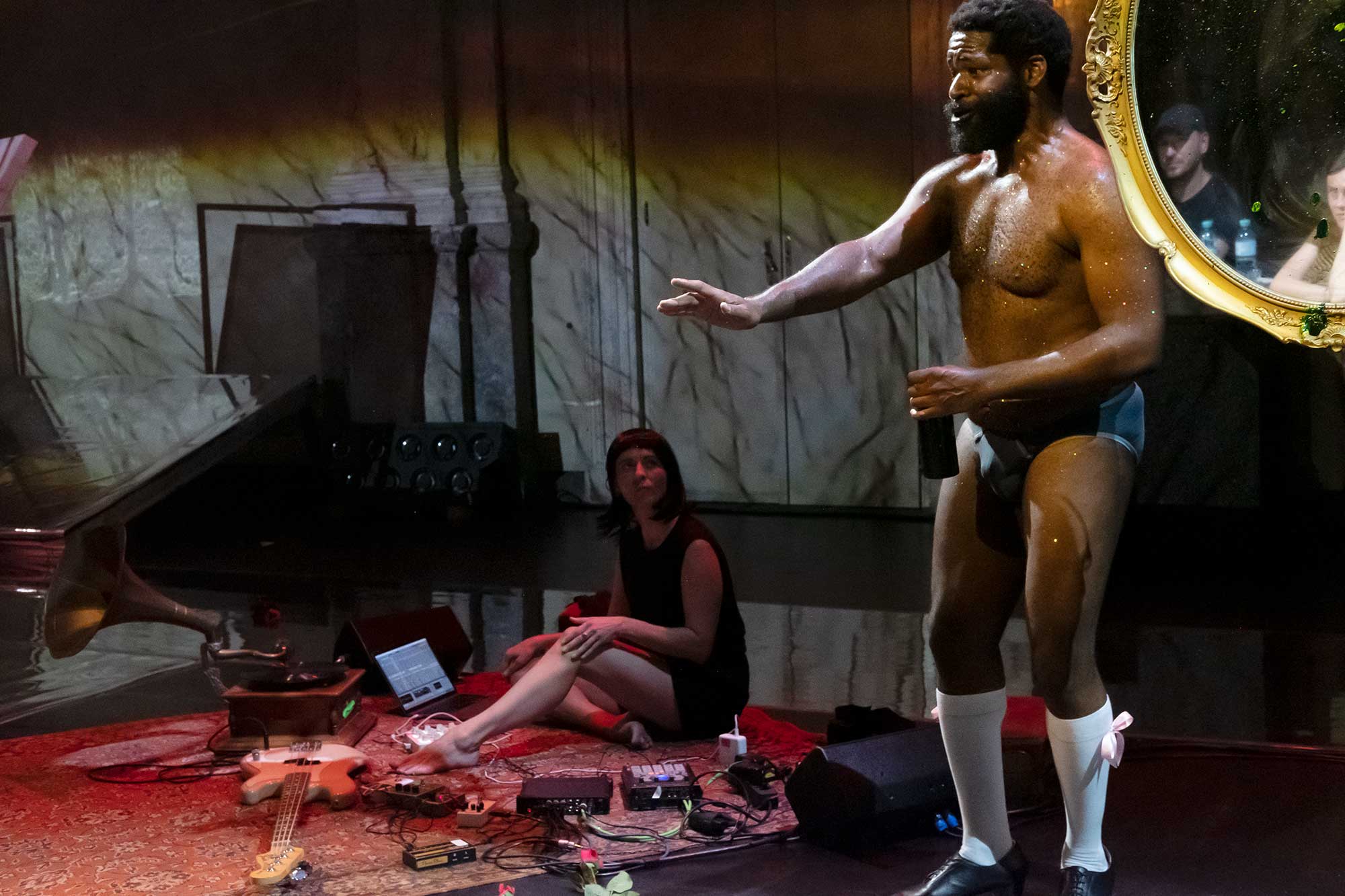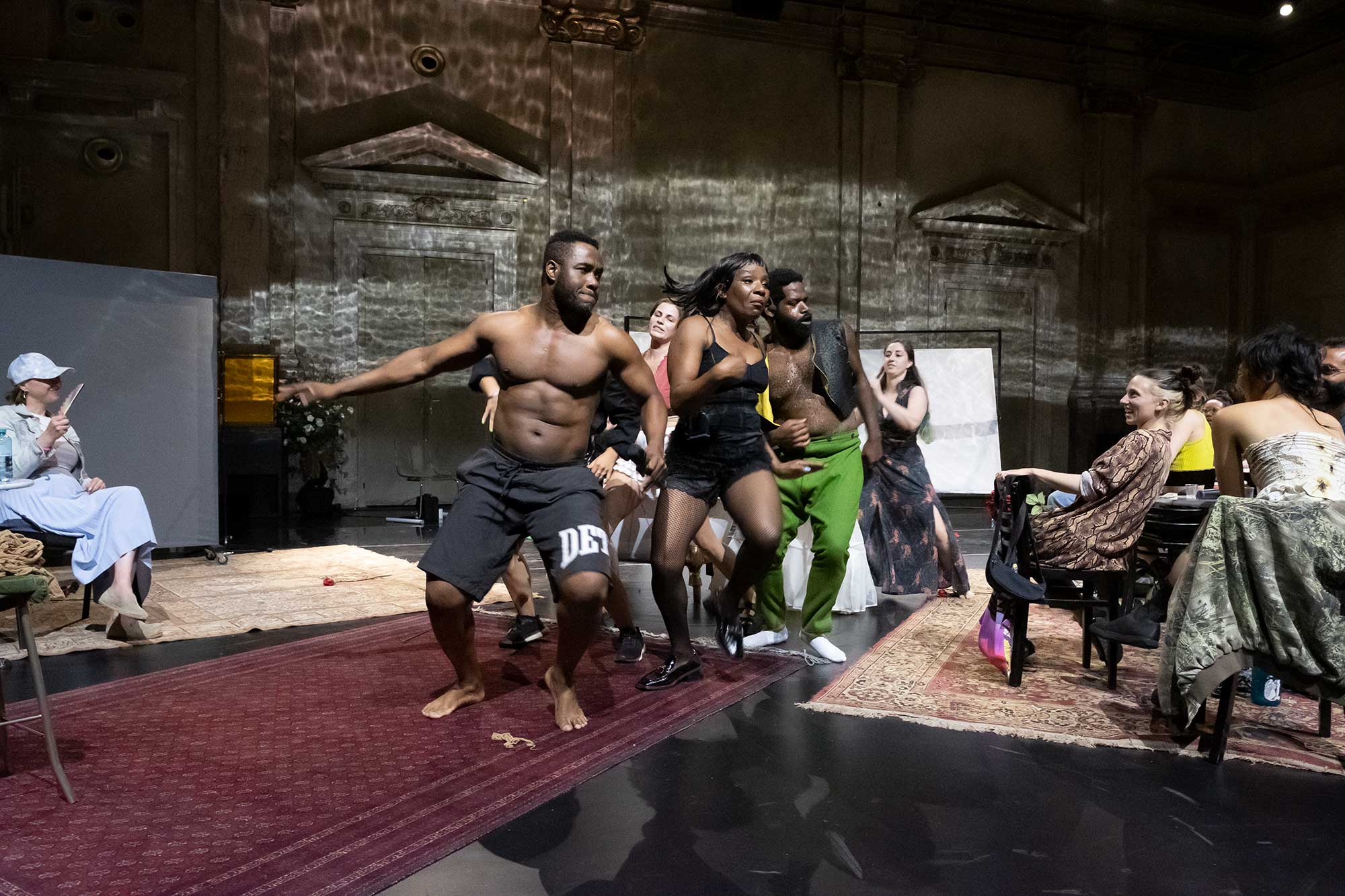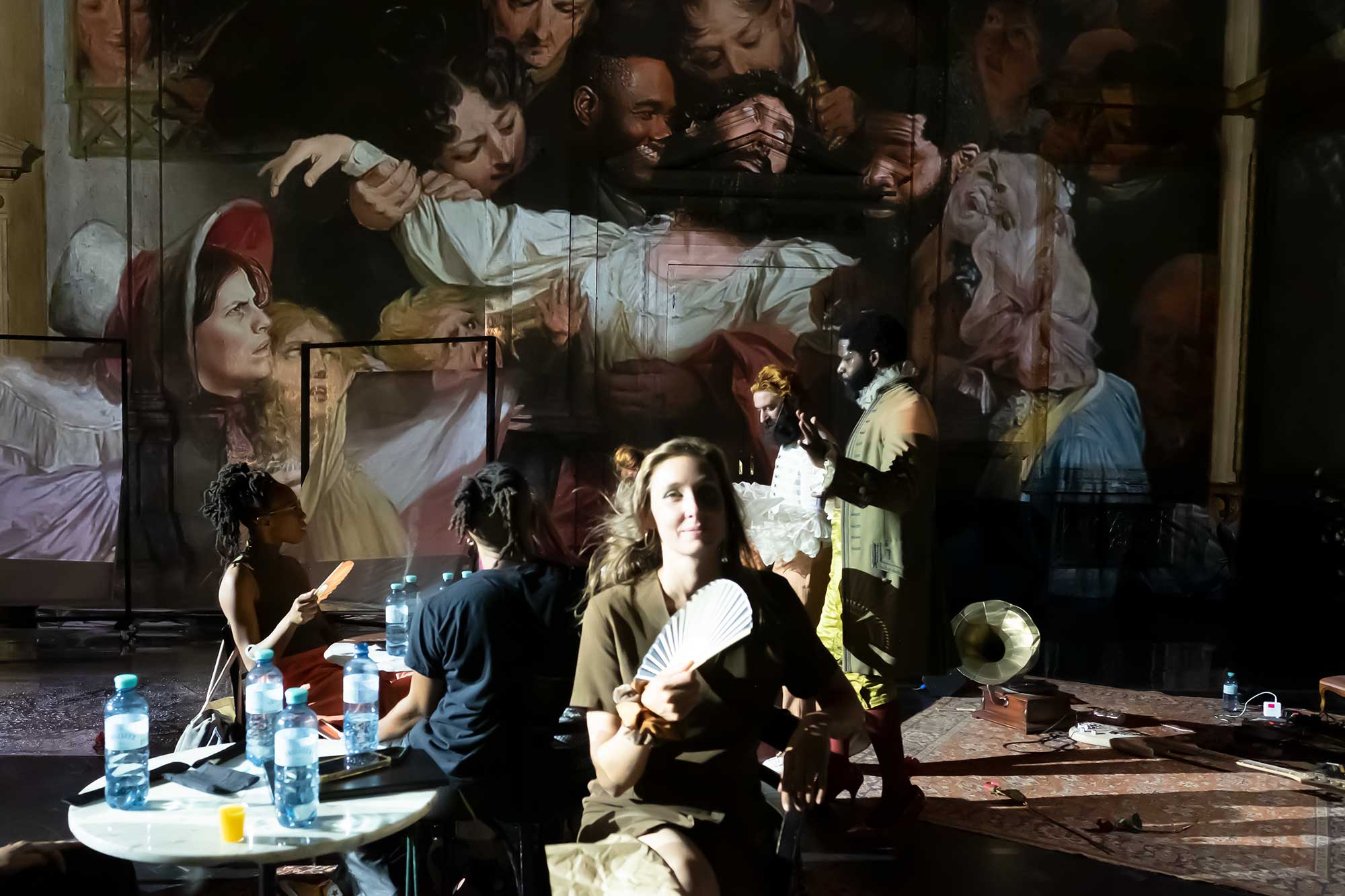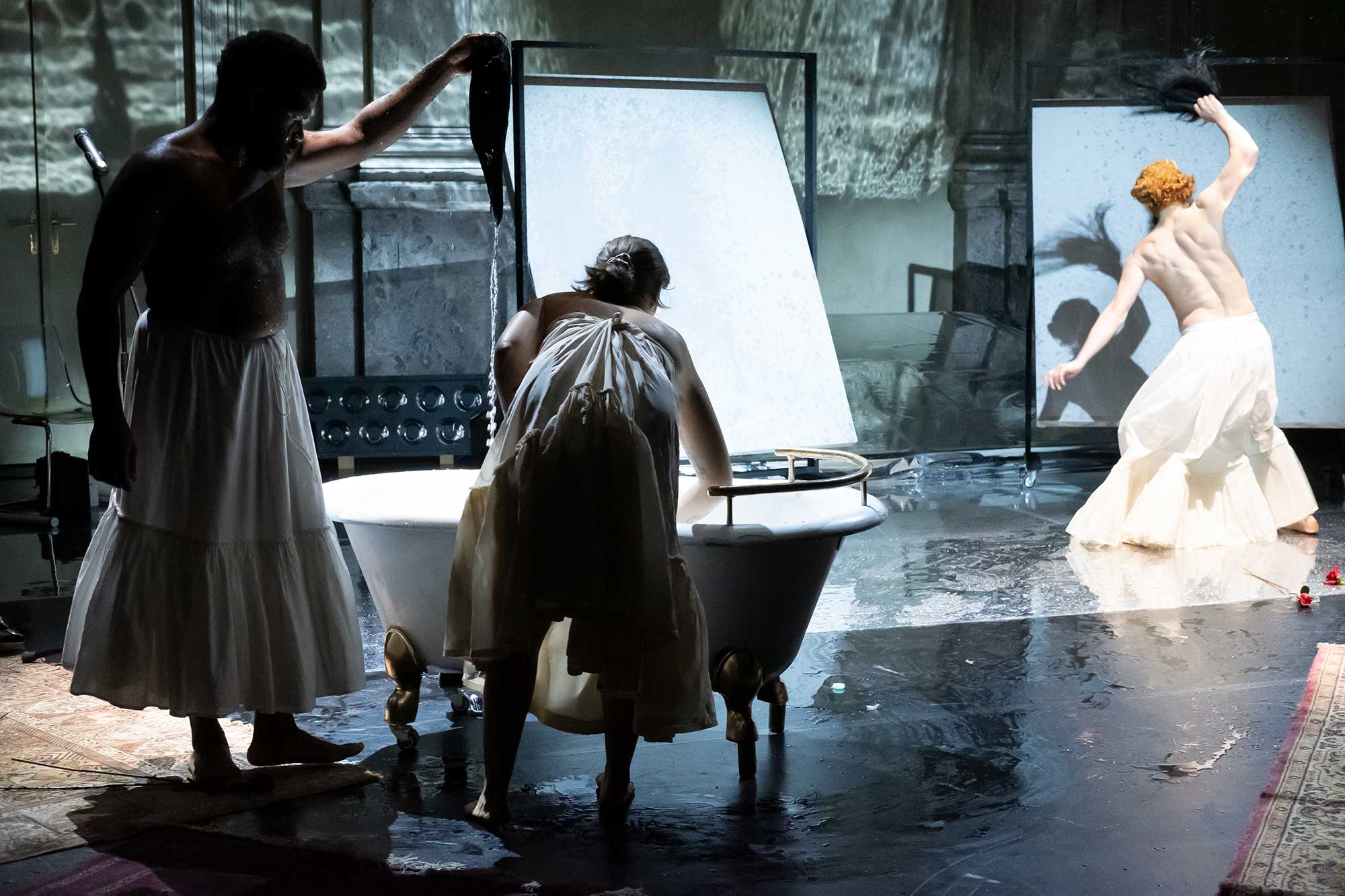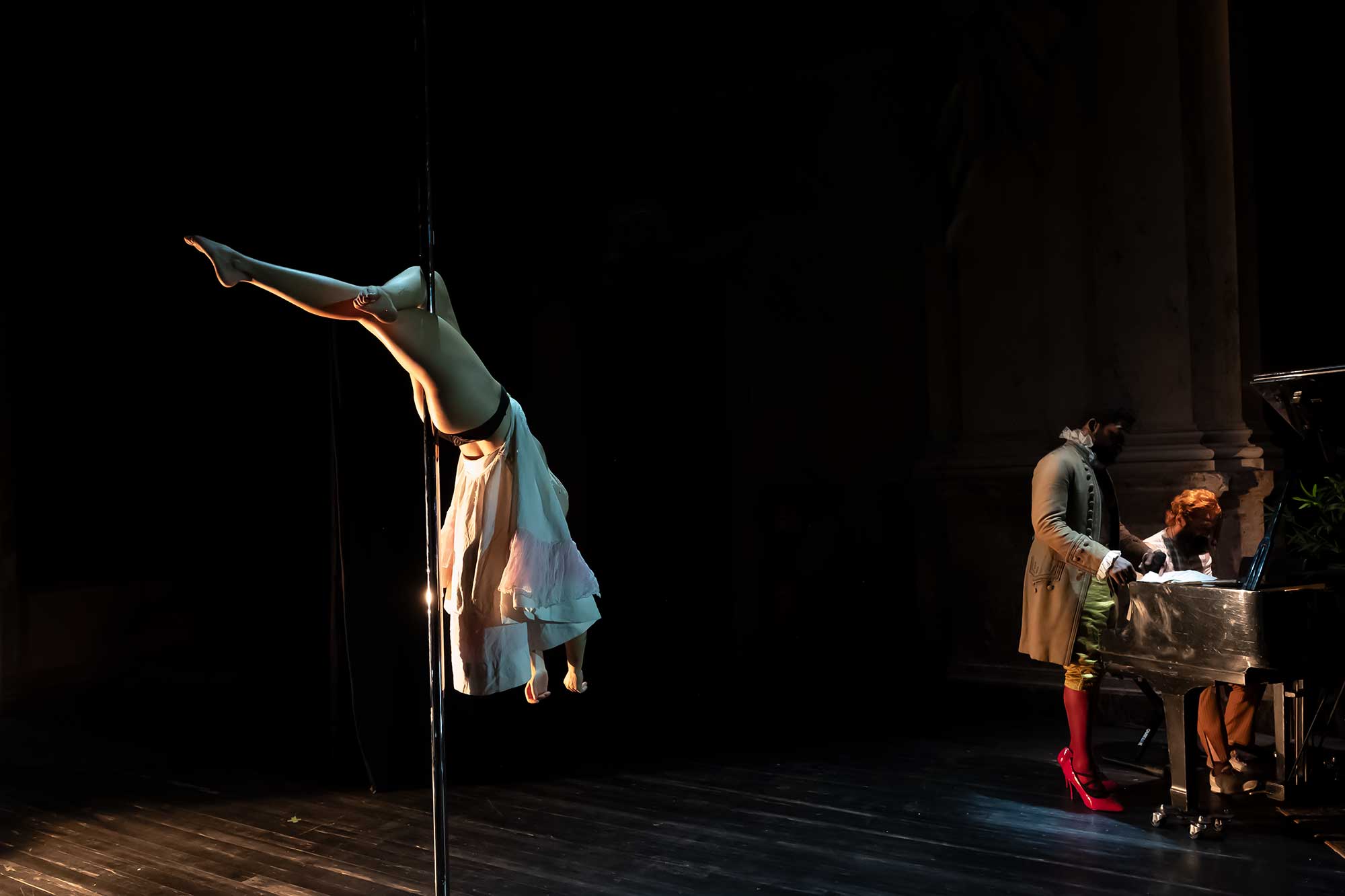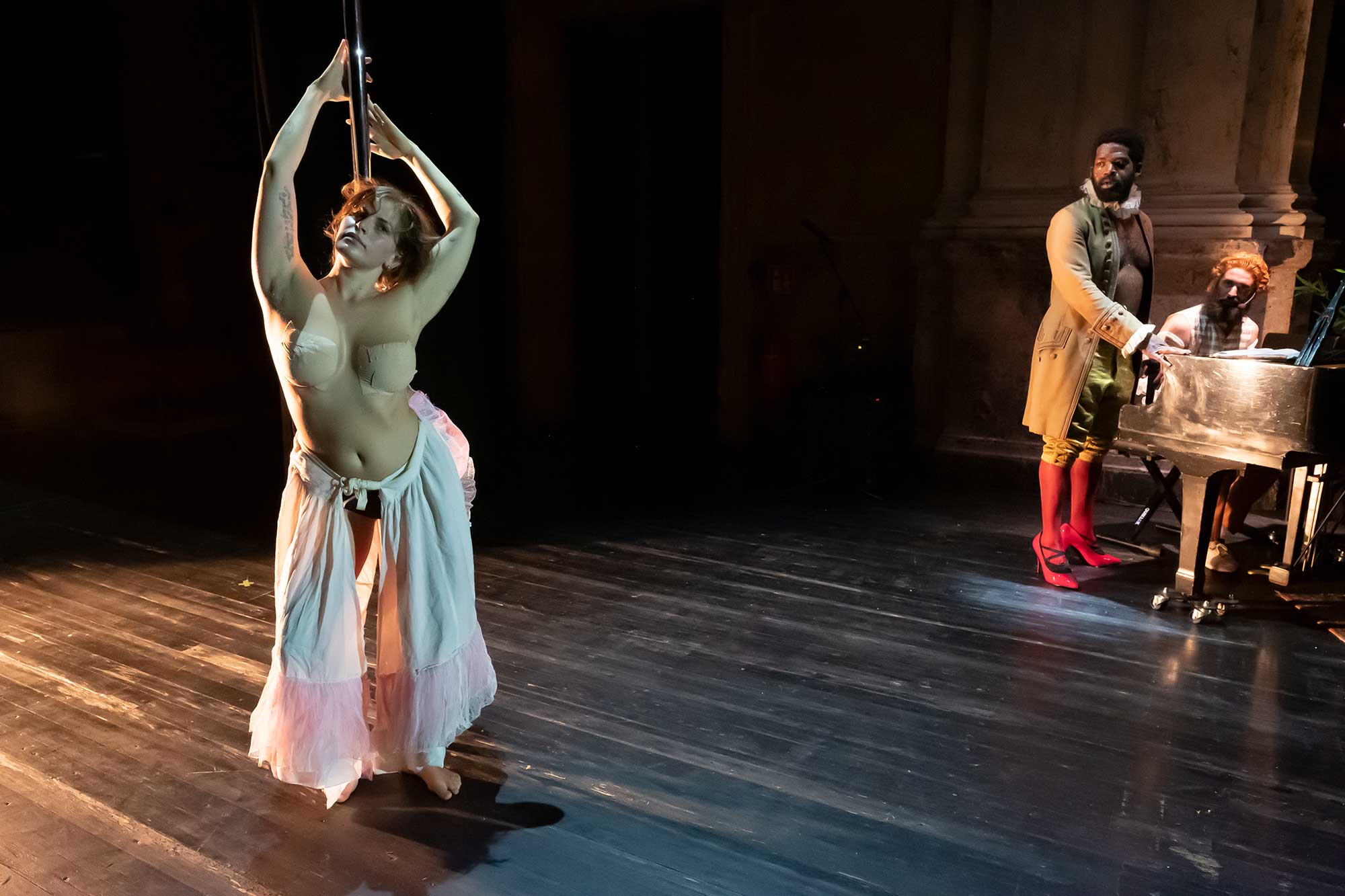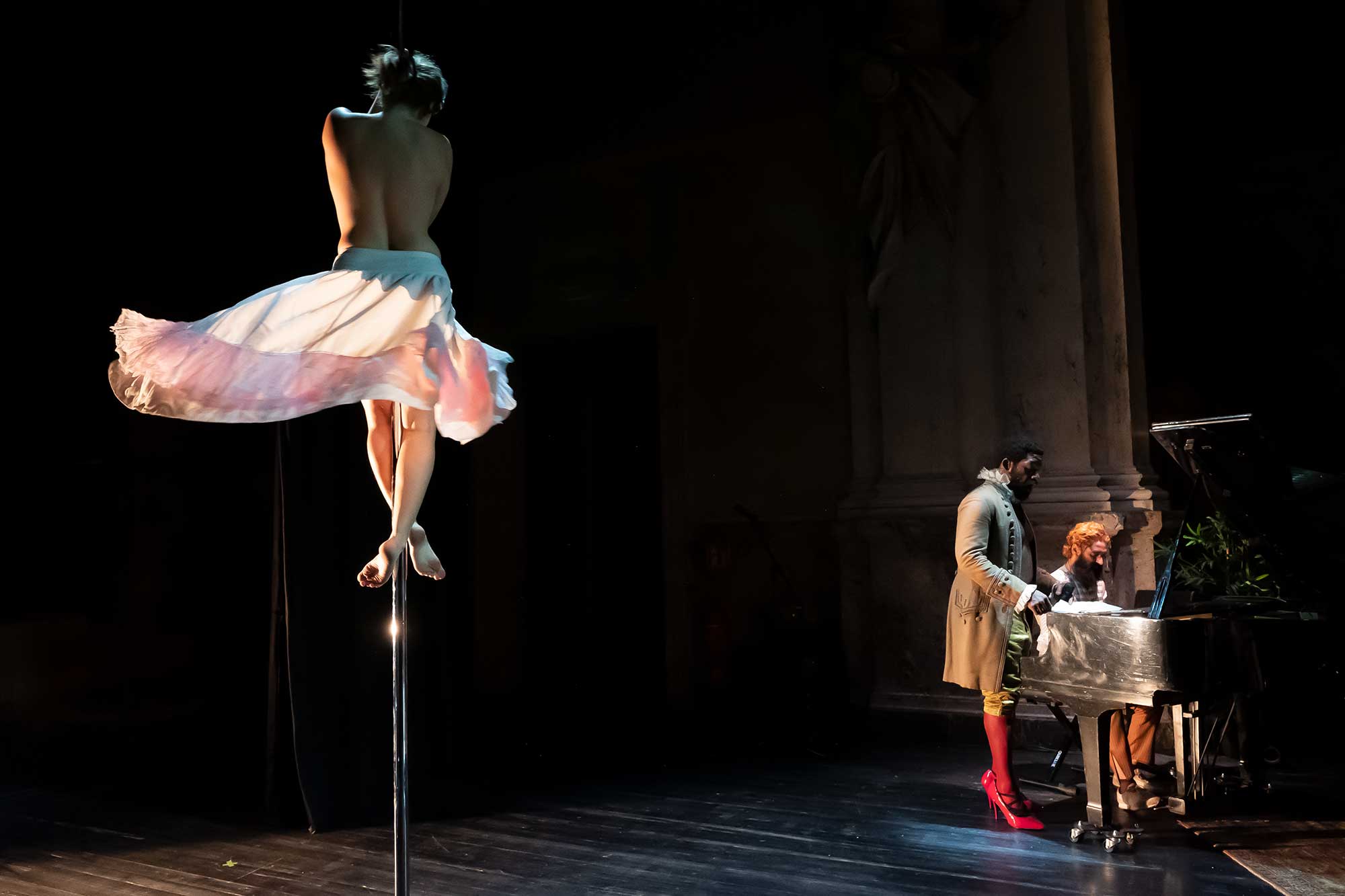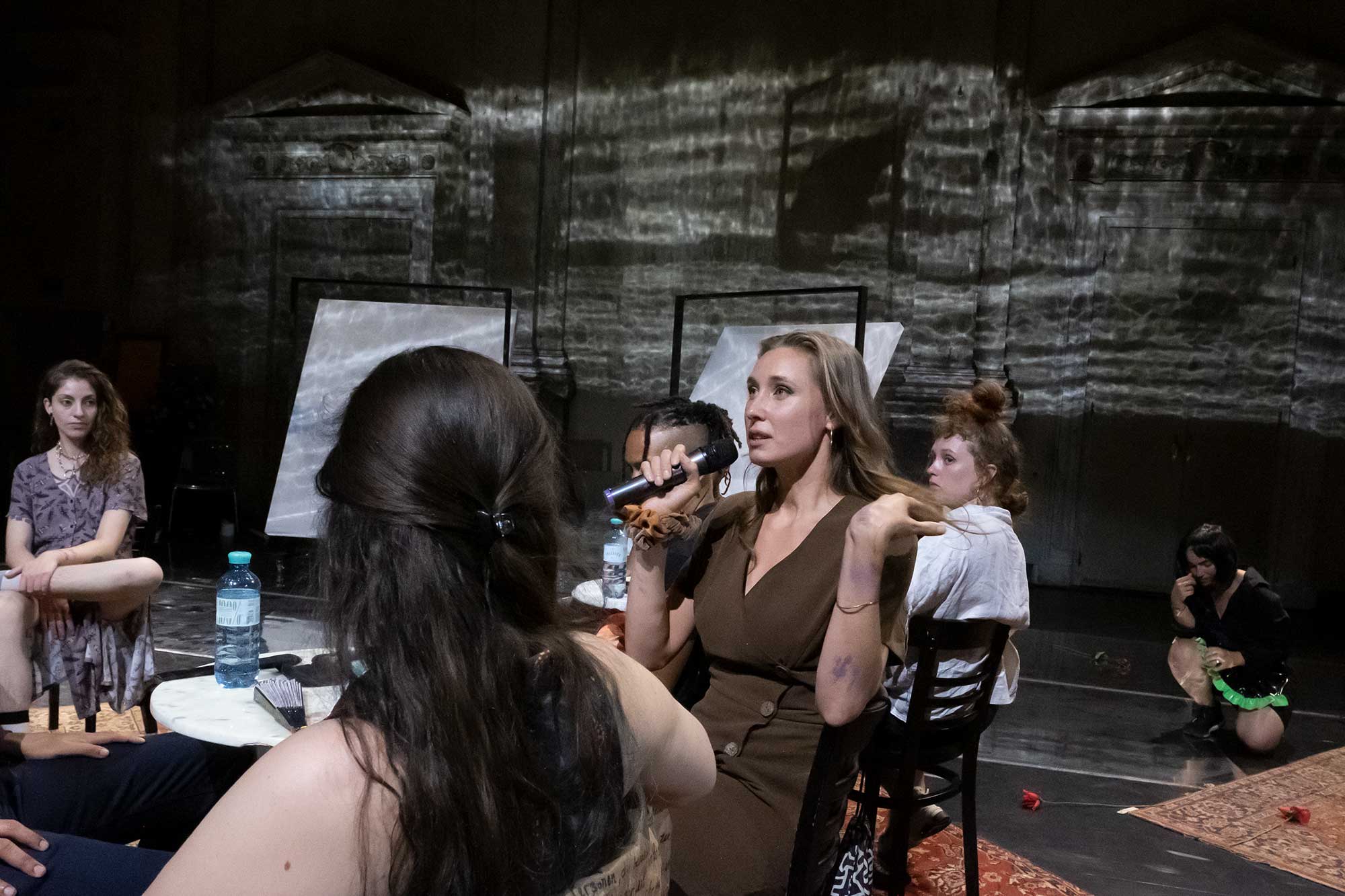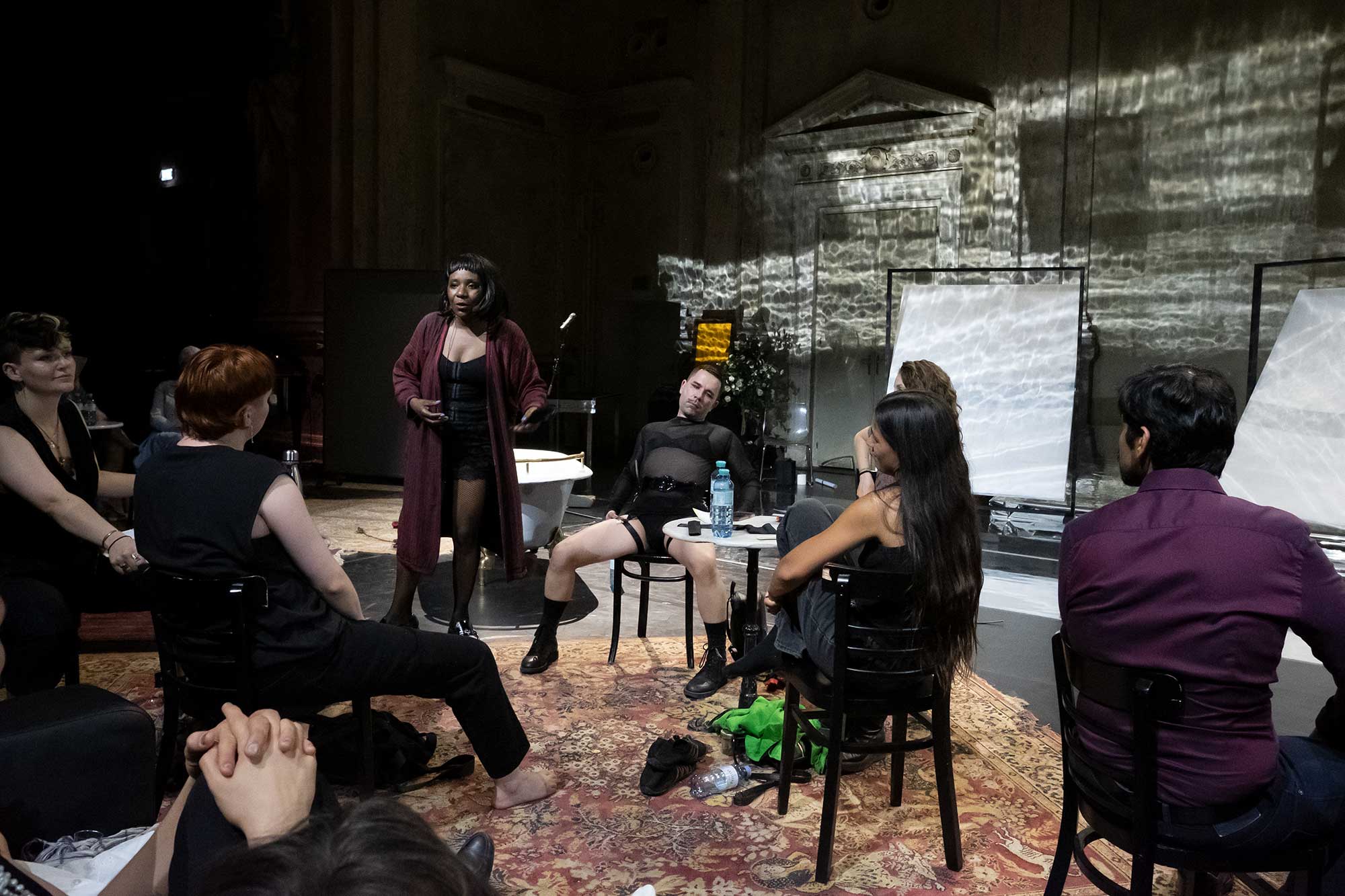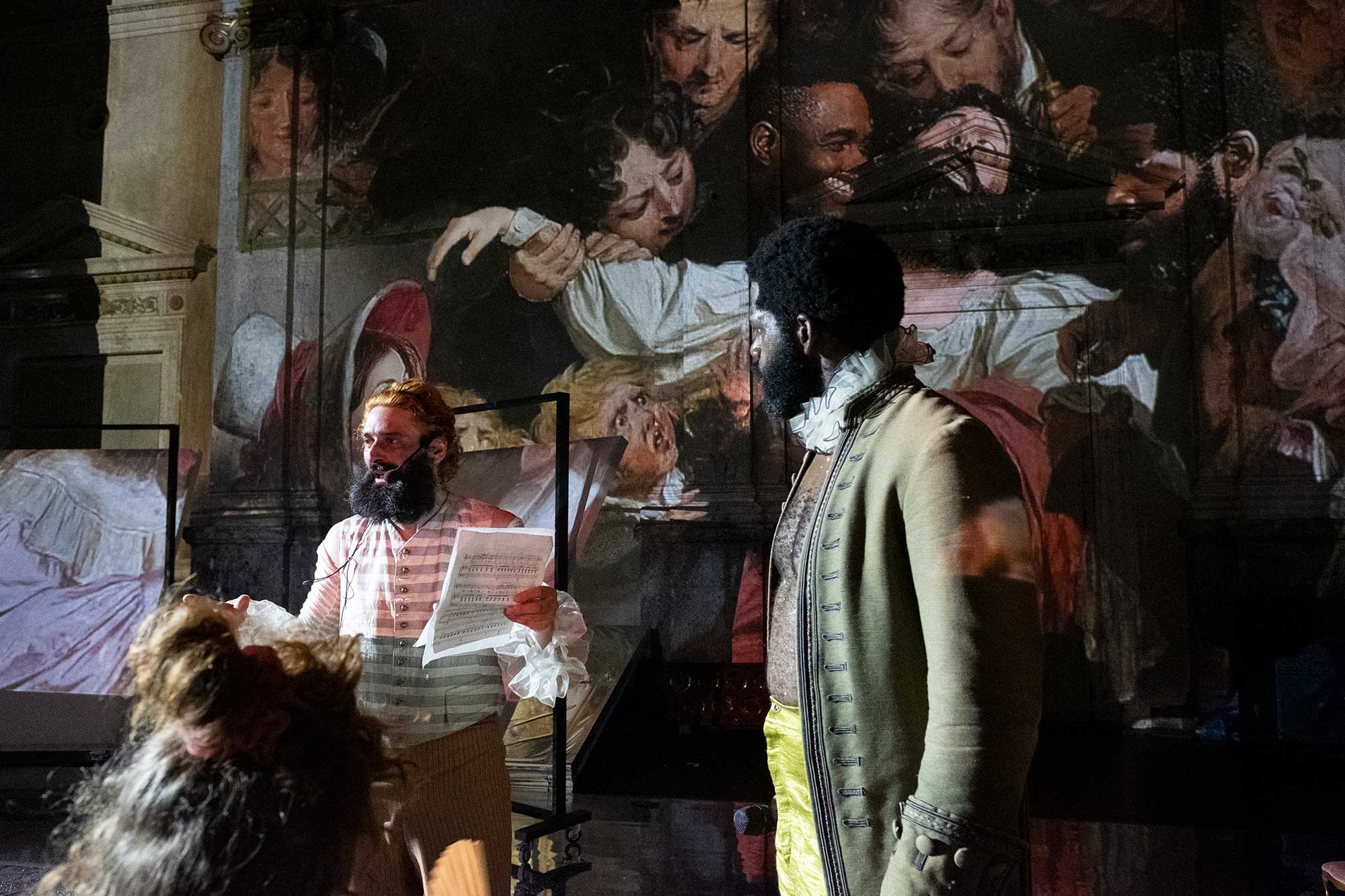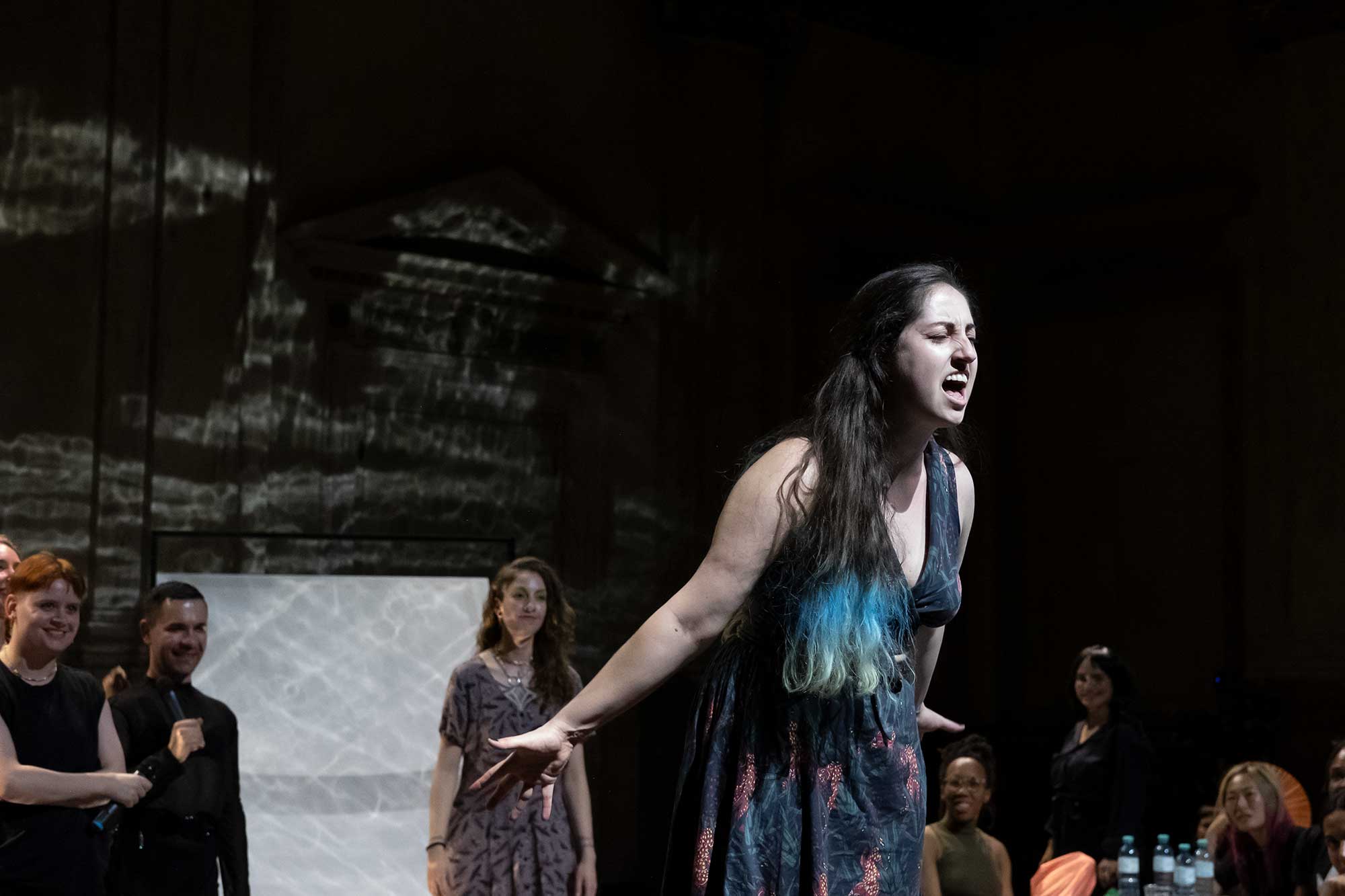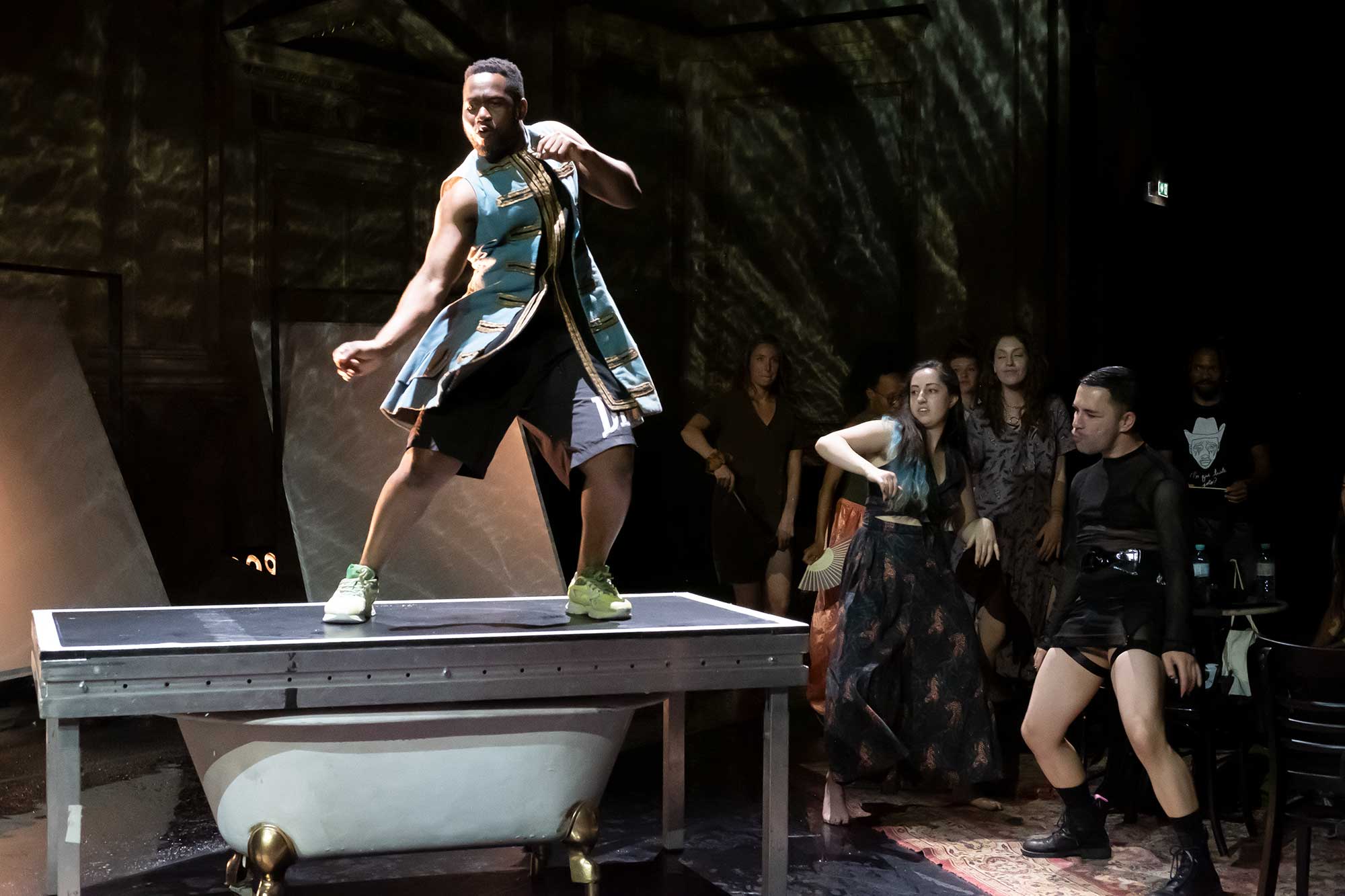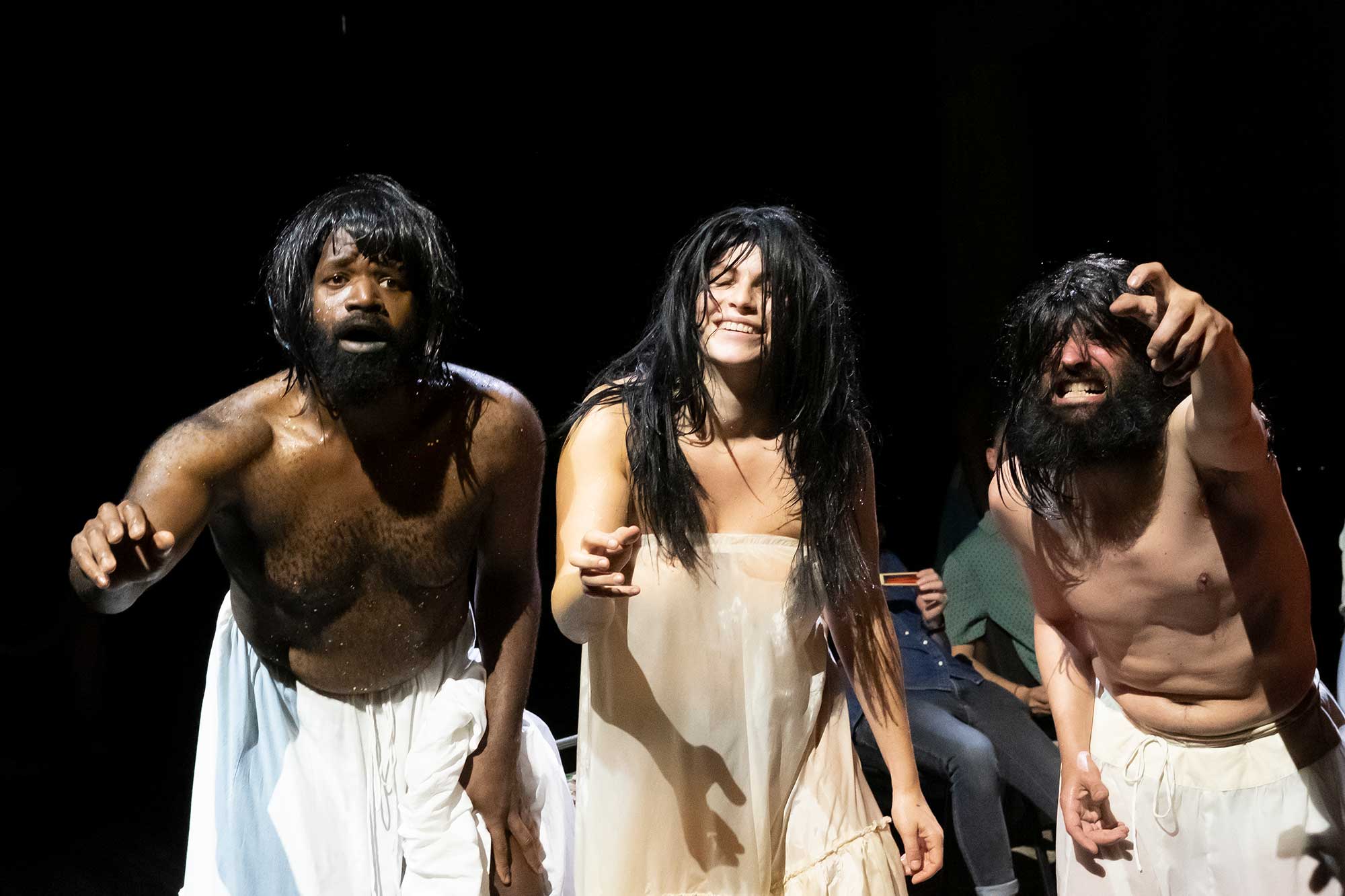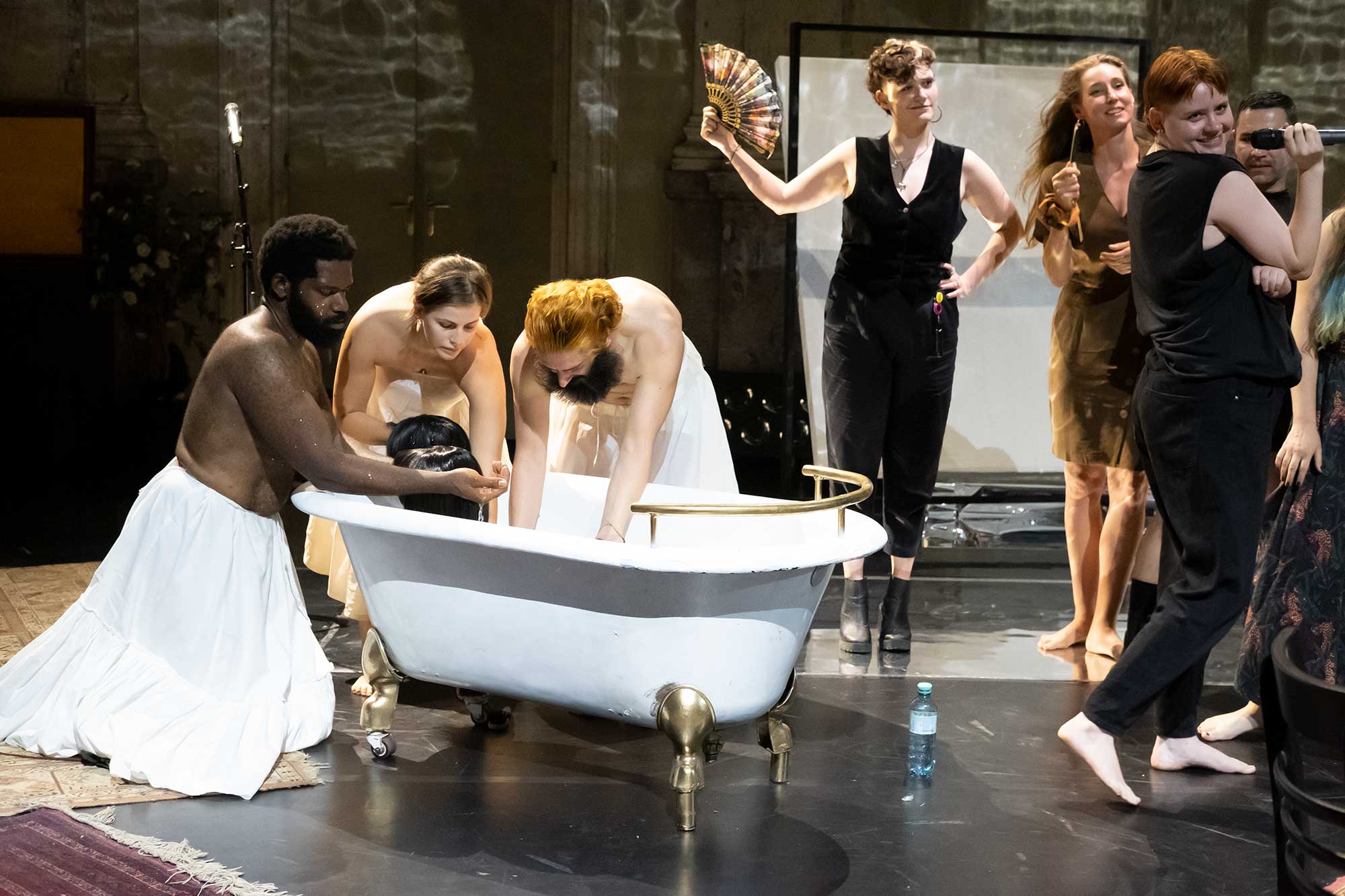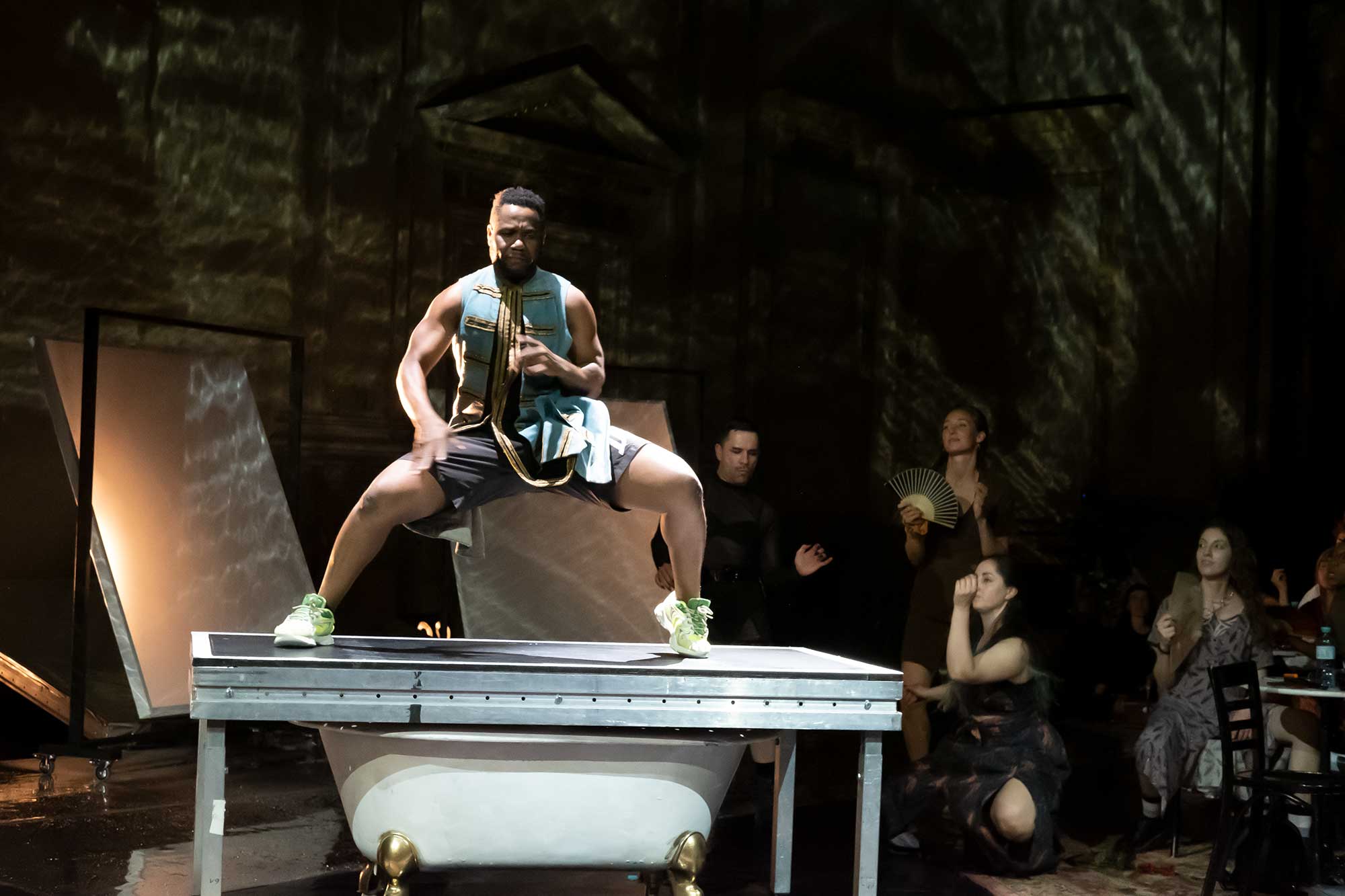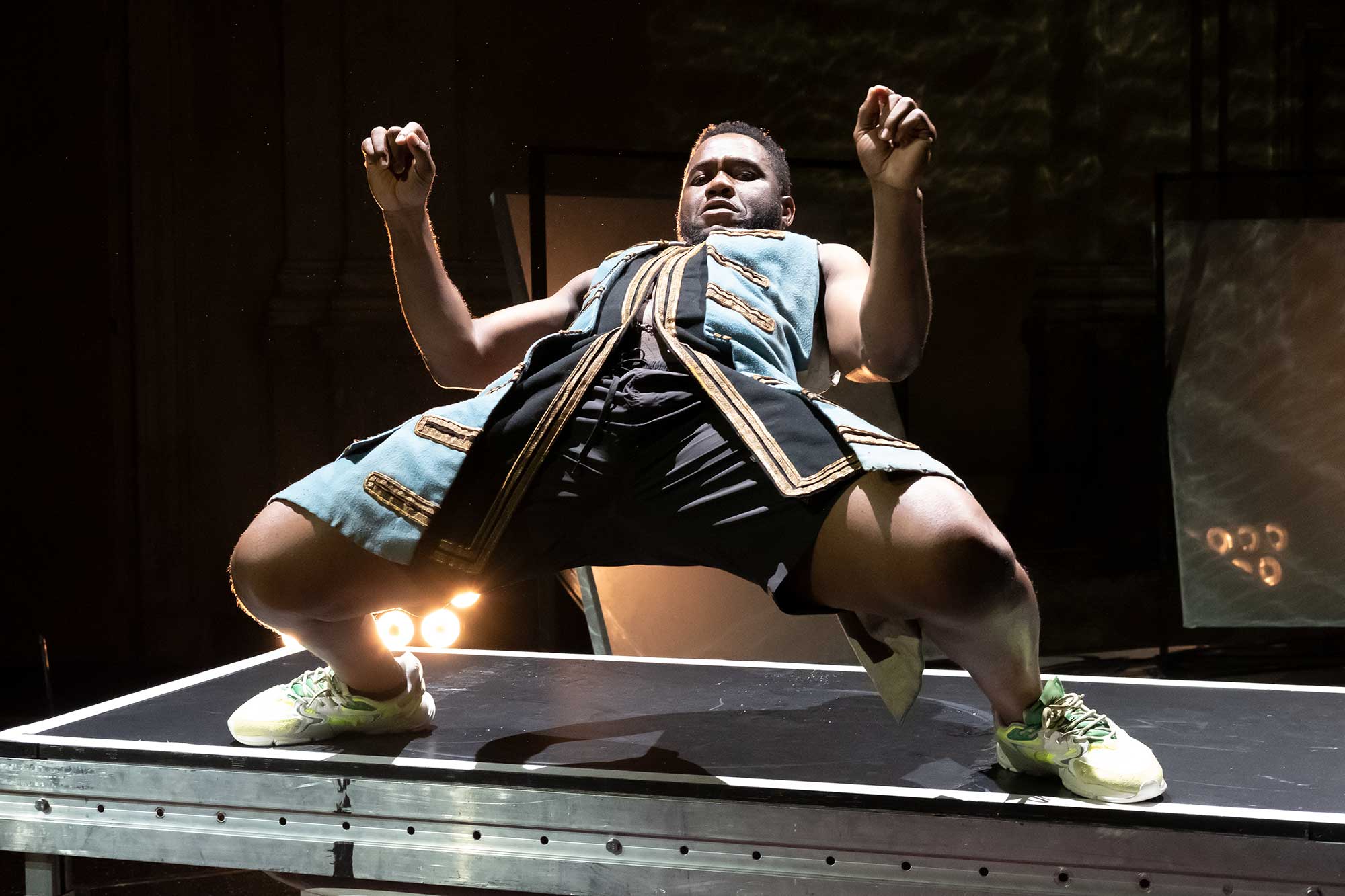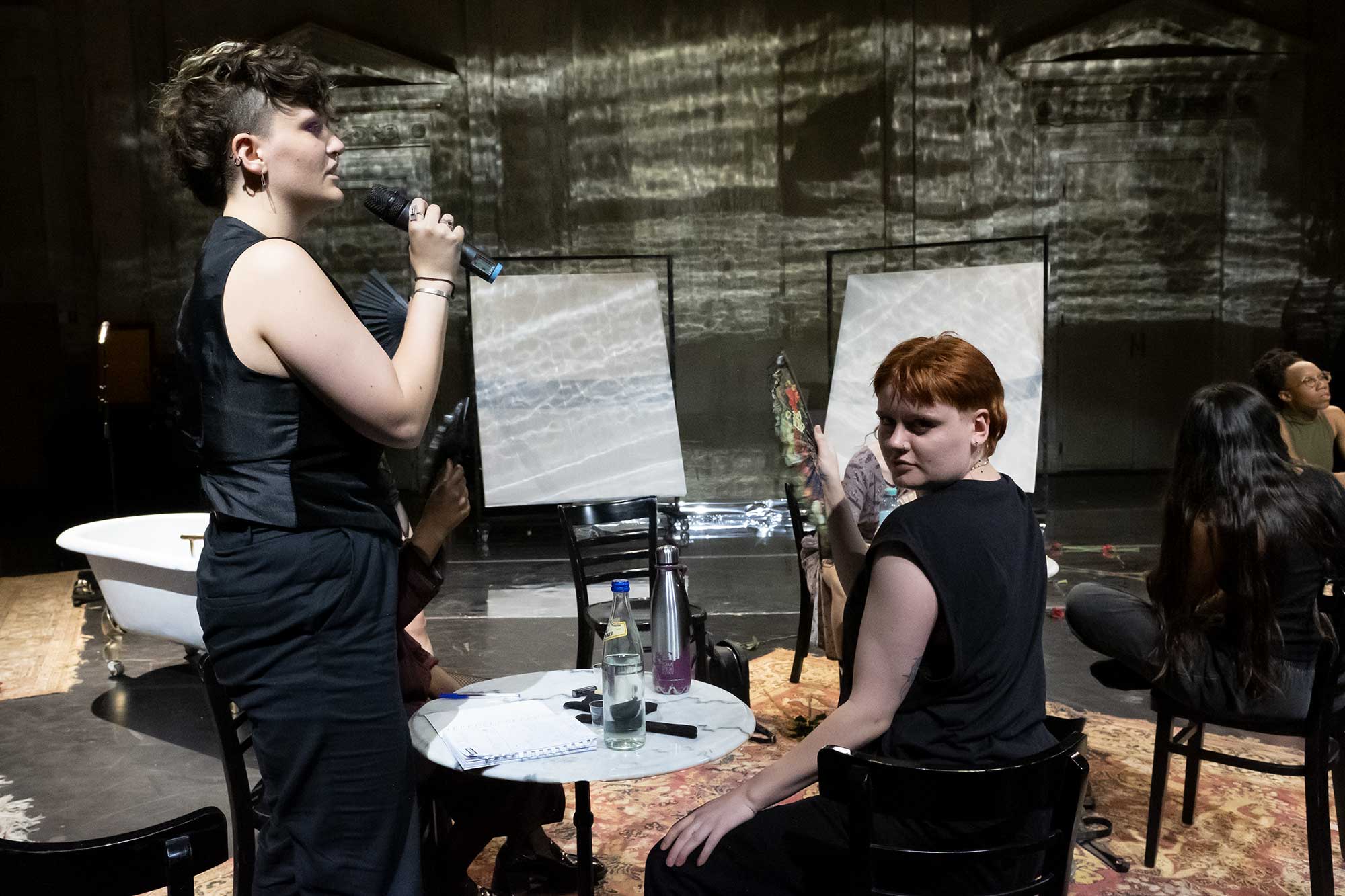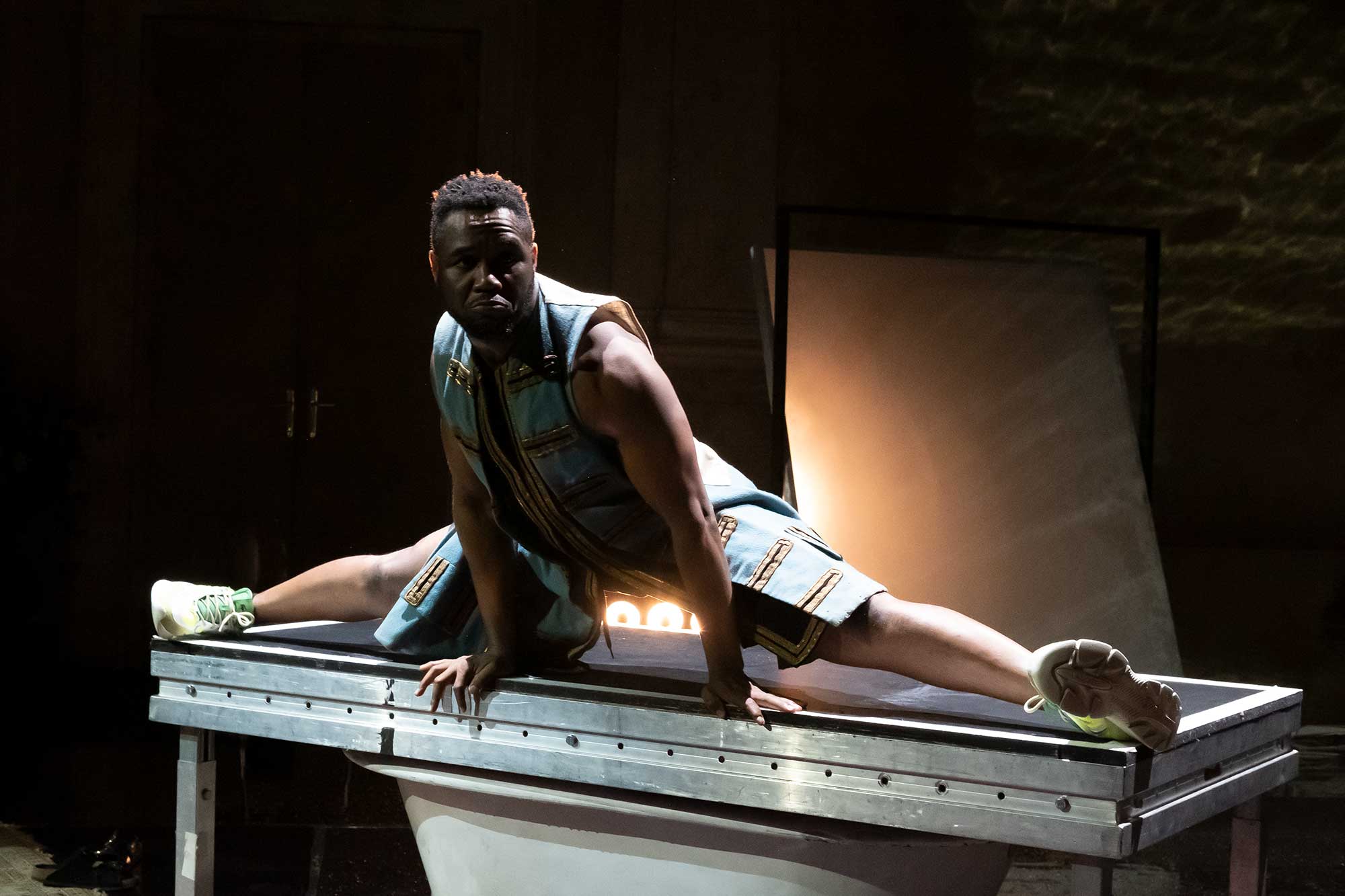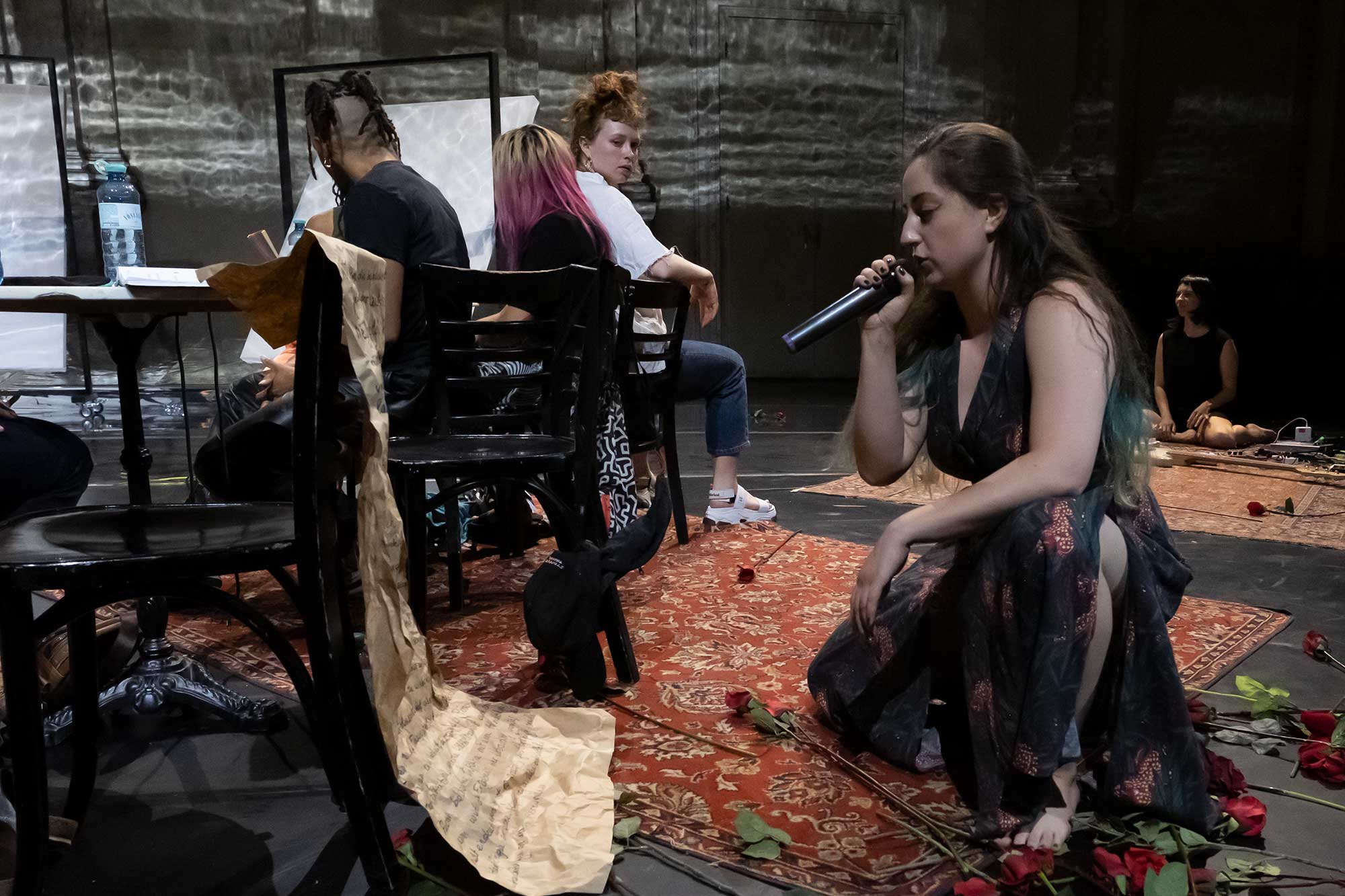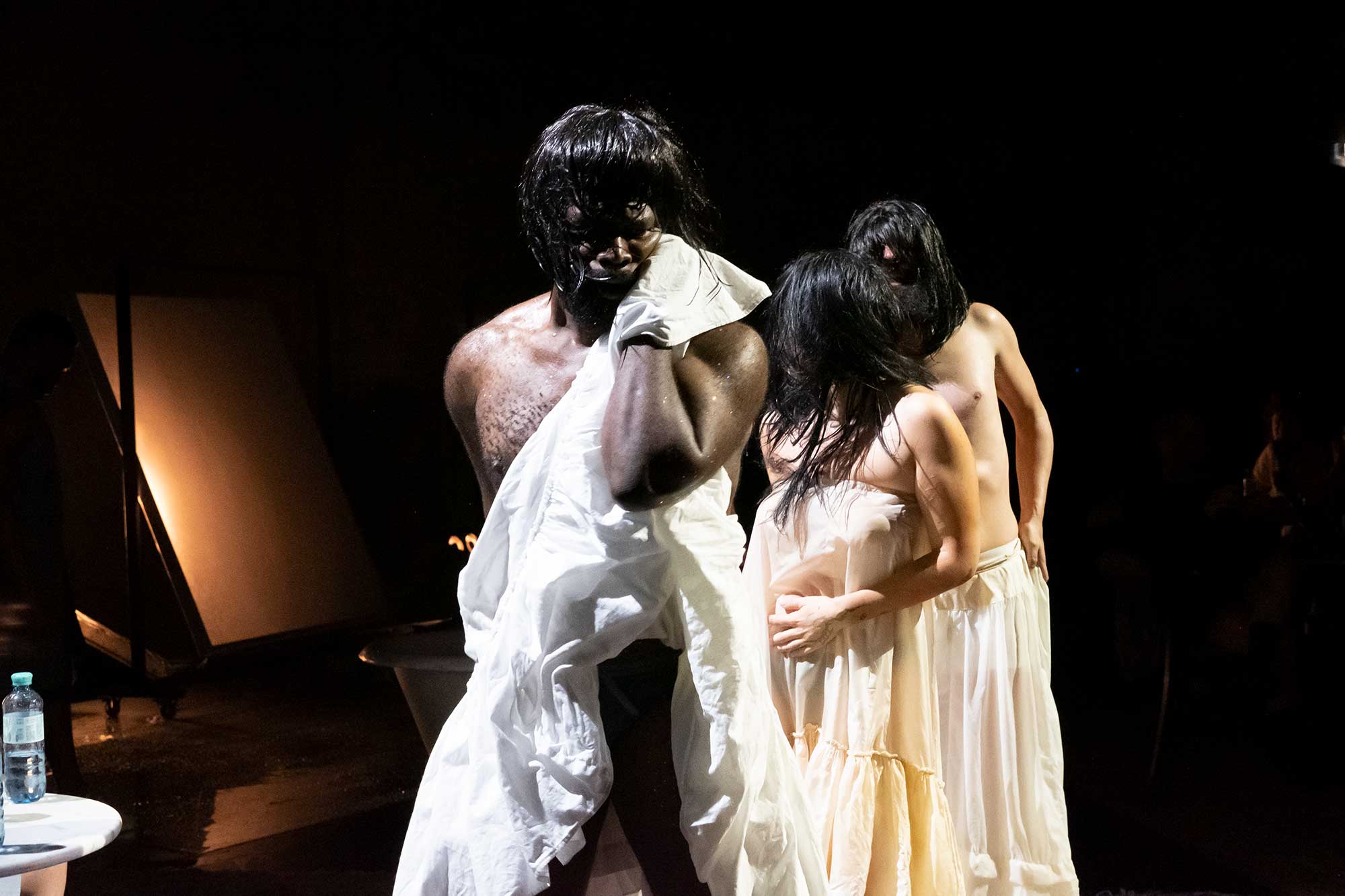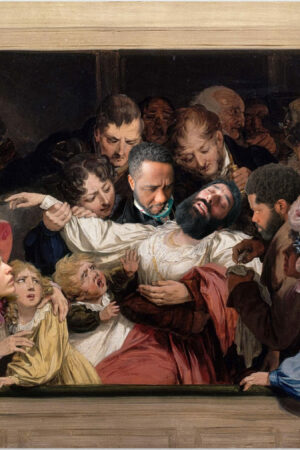 Avec le soutien de:



Détails de l'évènement:
Beyond The Overflow
Début 13 Juillet 2023 @23h – fin 00h30
Place:
Kasino am Schwarzenbergplatz
Schwarzenbergplatz 1, 1010 Wien
U4: Stadtpark; Tram 2, 71, D, Bus 4A: Schwarzenbergplatz